By Charlie Campbell
Send Charlie an e-mail here:
draftcampbell@gmail.com
Follow Charlie on Twitter
@draftcampbell
for updates.
Heading into the 2018 college football season WalterFootball.com will debut our projections for the nation's leaders during the fall. The All-American teams always have some surprises and the stars of next fall could be the headlining players next April in the 2019 NFL Draft.
First-Team Outside Linebackers:
Josh Allen, Kentucky
In early October of 2017, WalterFootball.com was first to report that Allen was receiving early-round grades from NFL teams. The 6-foot-5, 230-pound Allen was one of the top edge defenders in college football during the 2017 season. The junior had seven sacks along with 65 tackles, 9.5 tackles for a loss, two forced fumbles and three passes batted on the year. Allen produced well as a sophomore in 2016 with 62 tackles, 8.5 tackles for a loss, seven sacks and four forced fumbles. While Allen could have been a first- or second-round pick in the 2018 NFL Draft, he returned to Kentucky and should be one of the top linebackers in college football as a senior.
Anfernee Jennings, Alabama
Jennings was coming on strong in 2017 and looking like a potential dominant force before a knee injury ended his season early in Alabama's win over Clemson in the semi-final. For the year, Jennings totaled 41 tackles with six for a loss, one sack, two passes batted and two forced fumbles. If Jennings can get healthy and pick up where he left off, he has All-American potential.
Second-Team Outside Linebackers:
Andrew Van Ginkel, Wisconsin
Wisconsin has produced a lot of good linebackers in recent years, and Van Ginkel should keep that tradition going with T.J. Edwards and Ryan Connelly playing next to him. In 2017, Van Ginkel totaled 6.5 sacks, 39 tackles with 10 tackles for a loss, two forced fumbles and two passes batted. If Van Ginkel builds off his 2017 season, he could be one of the top edge rushers in the Big Ten, which would lead to him getting a lot of All-American attention.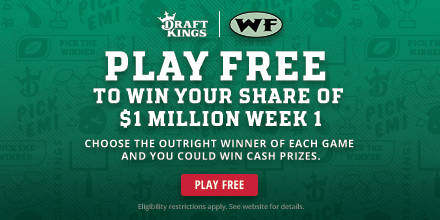 Chase Winovich, Michigan
Winovich was a gritty defender who was always around the ball for the Wolverines in 2017. He had an excellent season, totaling 79 tackles with 18 tackles for a loss, eight sacks, and two forced fumbles. He collected five sacks over the previous seasons. With a lot of good talent around him, Winovich could produce well as a senior and earn a lot of postseason accolades.
Third-Team Outside Linebackers:
Porter Gustin, USC
After totaling 11 sacks as a freshman and sophomore, many thought Gustin would have a big junior year. However, he only had 16 tackles with three tackles for a loss and three sacks in 2017. A toe and biceps injury sidelined him for the majority of the year. Gustin has the skill set to produce a big season and just needs to stay healthy.
Jordan Jones, Kentucky
Jones has been a solid linebacker for the Wildcats during the past two seasons. He broke out as a sophomore with 109 tackles, 15.5 tackles for a loss, four sacks, four passes batted and one forced fumble. Jones saw a drop in production over 2017 because of missing four games. He totaled 64 tackles with 7.4 tackles for a loss, two sacks, one breakup and one forced fumble on the year. Jones could benefit as a senior with teams focusing on Josh Allen.
Honorable Mentions:
Clemson's Kendall Joseph, Notre Dame's Te'Von Coney, Georgia's D'Andre Walker, Akron's Jamal Davis II, New Mexico State's Terrill Hanks, Northwestern's Nate Hall, Notre Dame's Daelin Hayes, Notre Dame's Drue Tranquill and Texas A&M's Otaro Alaka.
Comment...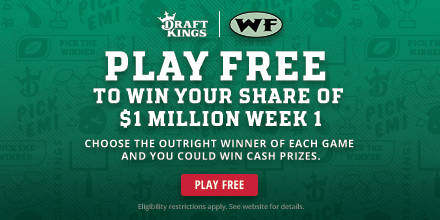 NFL Picks
- Oct. 19
2019 NFL Mock Draft
- Oct. 18
2020 NFL Mock Draft
- Oct. 13
Fantasy Football Rankings
- Sept. 5
2019 NBA Mock Draft
- Aug. 13
NFL Power Rankings
- June 3