2017 NFL Combine Results - Weigh-Ins and 40 Times:
QB
|
RB
|
WR
|
TE
|
OL
|
DL
|
LB
|
DB
2017 NFL Combine Stock Report:
QB
|
RB
|
WR
|
TE
|
OL
|
DL
|
LB
|
DB
NFL Combine Draft Rumor Mill
This is the 2017 NFL Combine Stock Report for the offensive linemen. Follow me
@walterfootball
for updates.
Zach Banner, OT, USC
Zach Banner had weight issues throughout his collegiate career, and he didn't do anything in Indianapolis to ease anyone's concerns. Banner measured in at 6-8, 353, and he ran a 5.58 40 with a 1.92 10-yard split. Banner looked sluggish in the drills and tested poorly overall.
Garett Bolles, OT, Utah
Garett Bolles tested better than every other offensive lineman at the combine. He ran a 4.95 40 with a 1.71 10-yard split. He also posted a terrific 3-cone time of 7.29. More importantly, Bolles eased concerns about his character concerns. He aced the team interviews, according to Charlie Campbell. You can read about that more in our
NFL Draft Rumor Mill
.
Aviante Collins, OT, TCU
Aviante Collins had the best 40-yard dash for all of the offensive linemen in Indianapolis this year. In fact, Collins had the third-fastest 40-yard dash of any offensive lineman since 2003. Collins posted a 4.81 40 with a 1.69 10-yard dash. He also notched 34 reps on the bench press.
Ethan Cooper, G, IUP
It's not all about the 40 times, and that proved to be the case with Ethan Cooper. The IUP product posted a poor 5.36 40-yard dash, and his 3-cone (8.02) wasn't very good either. However, Cooper stood out in the drills. He moved extremely well for a man his size (6-2, 322), and he may have worked his way into the middle rounds.
Avery Gennesy, OT, Texas A&M
Avery Gennesy struggled this past season, as his tape wasn't very impressive. He needed a good combine to turn things around, but his 40 (5.35), bench (24 reps) and 3-cone (8.08) were all poor.
Forrest Lamp, G/C, Western Kentucky
Forrest Lamp helped himself more than any other offensive line prospect at the combine this year. Lamp was awesome in the drills, and he also posted a 5.00 40-yard dash, a 1.75 10-yard split, 34 reps on the bench and a 7.55 3-cone. Lamp has almost certainly worked himself into first-round consideration, especially since a number of teams in the 20s need interior offensive line help.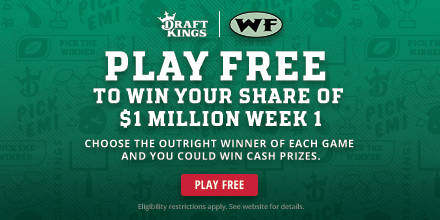 Taylor Moton, OT, Western Michigan
Taylor Moton posted very good testing numbers Friday. He notched a 5.18 40-yard dash and a 7.73 3-cone time - not bad for a 319-pound offensive tackle! More importantly, Moton displayed some terrific footwork in the drills. The Western Michigan product could have cemented himself as a second-round prospect.
Ryan Ramczyk, OT, Wisconsin
Ryan Ramczyk is injured, so he obviously couldn't work out at the combine. All he could do was interview, and it didn't go so well. Charlie Campbell reported in the
NFL Draft Rumor Mill
that teams expressed concern about Ramczyk's love of football. I still expect Ramczyk to be chosen in the first round, but he could fall behind Garett Bolles, who had a terrific week in Indianapolis.
David Sharpe, G, Florida
David Sharpe is a powerful blocker, but is stiff, and he could've used a great performance at the combine to bolster his draft stock. Sharpe's numbers were underwhelming, but not particularly bad. The problem was that it was revealed that he's actually legally blind in his right eye. This causes him to be late off the snap sometimes.
Nico Siragusa, G, San Diego State
Nico Siragusa tested extremely well at the combine. His 40 doesn't look good (5.36), but he posted a nice 10-yard split (1.83), and his 3-cone was exceptional (7.71) for a 320-pound guard. Siragusa also had the top vertical (32 inches) of all the offensive linemen.
Back to the
2017 NFL Draft Scouting Combine
Page.
2017 NFL Combine Results - Weigh-Ins and 40 Times:
QB
|
RB
|
WR
|
TE
|
OL
|
DL
|
LB
|
DB
2017 NFL Combine Stock Report:
QB
|
RB
|
WR
|
TE
|
OL
|
DL
|
LB
|
DB
NFL Combine Draft Rumor Mill
2019 NFL Mock Draft
- Sept. 13
Fantasy Football Rankings
- Sept. 5
2019 NBA Mock Draft
- Aug. 13
2020 NFL Mock Draft
- Aug. 1
NFL Power Rankings
- June 3
NFL Picks
- Feb. 4