2017 NFL Combine Results - Weigh-Ins and 40 Times:
QB
|
RB
|
WR
|
TE
|
OL
|
DL
|
LB
|
DB
2017 NFL Combine Stock Report:
QB
|
RB
|
WR
|
TE
|
OL
|
DL
|
LB
|
DB
NFL Combine Draft Rumor Mill
This is the 2017 NFL Combine Stock Report for the running backs. Follow me
@walterfootball
for updates.
Corey Clement, RB, Wisconsin
Corey Clement mailed in his 2015 campaign in Wisconsin and reportedly was generally unliked in the locker room, so he needed a great performance in Indianapolis to make talent evaluators forget about that. He accomplished the opposite, testing extremely poorly. He was very sluggish in the 40, running a 4.68 40 at 5-10, 220. He also had a poor vertical (28.5) and broad jump (9-7). Clement could be trending into undrafted territory.
James Conner, RB, Pittsburgh
James Conner came back from cancer to have a solid 2016 campaign. He posted a 40 time similar to Corey Clement's (4.65), but did so at 233 pounds instead of 220. Conner was solid in the on-field workouts, but the best news came from his medical exam. He received a clean body scan a week prior to the combine, which is obviously fantastic news, both in football and real life.
Dalvin Cook, RB, Florida State
Dalvin Cook was dominant at Florida State. In fact, he was so great that many believed he would pass Leonard Fournette in the 2017 NFL Draft. It's extremely difficult to envision that happening now in the wake of the combine. Cook tested so extremely poorly that conspiracy theorists may begin to believe that he was replaced by an evil, less-athletic twin after being kidnapped. Cook's 40 wasn't horrible (4.49 at 210 pounds), but it wasn't good, and it certainly didn't make up for his awful vertical (30.5), broad jump (9-8) and 3-cone time (7.27). Sports analytics say that a running back as unathletic as Cook hasn't been drafted in the first round in nearly two decades.
Leonard Fournette, RB, LSU
Dalvin Cook's loss was Leonard Fournette's gain, as there is very little doubt now that Fournette will be the first running back chosen in the 2017 NFL Draft. Fournette had his skeptics when he weighed in at 240 pounds and attributed that to water weight. Fournette then followed that up with a 28.5-inch vertical and a no-show in the broad jump. This prompted some in the national media, including the entire panel on
Around the Horn
, to declare that he was out of shape. In reality, Fournette looked great at 240 pounds, and he had a terrific 40 time (4.51) for a man his size. He also thrived in the on-field workouts. Fournette cemented his status as a top-10 pick, as he'll be chosen anywhere between No. 4 (Jacksonville) and No. 9 (Cincinnati).
Wayne Gallman, RB, Clemson
There are lots of running backs to compete with for a second-day designation, and based on what happened in Indianapolis, Wayne Gallman could now be picked in Round 4 or later. Gallman tested poorly, running a 4.60 at 6-0, 215. His vertical (29.5) and 3-cone (7.17) weren't very good either.
Brian Hill, RB, Wyoming
Brian Hill, on the other hand, did well to ensure that he'll be chosen on the second day of the 2017 NFL Draft. Hill ran a slightly faster 40 time than Gallman (4.54), but did so at about 220 pounds. He also notched better figures in the vertical (34), broad jump (10-5) and 3-cone (7.03). Most importantly, Hill had a solid showing in the on-field drills.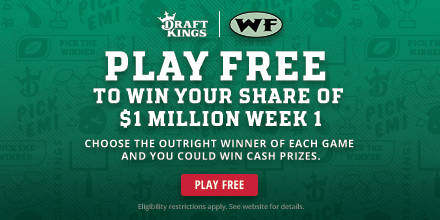 Alvin Kamara, RB, Tennessee
Alvin Kamara was expected to run a faster 40 than he did (4.56), which was a bit disappointing at 5-10, 214. However, that was Kamara's only blemish in Indianapolis. He tested incredibly well elsewhere, posting terrific jumps (39.5 vertical, 10-11 broad). Kamara is very athletic and figures to be the fourth running back chosen in the 2017 NFL Draft.
Marlon Mack, RB, South Florida
With Wayne Gallman likely moving out of second-day consideration, someone had to move in, and that someone could be Marlon Mack. The South Florida product thrived at the combine, as he displayed very good athleticism. His 40 isn't anything to write home about (4.50 at 5-11, 213), but he notched a 35.5-inch vertical and a 10-5 broad jump. Mack also thrived in the on-field workouts. Mack, who has drawn lots of interest from the Chiefs and Buccaneers, will likely be chosen in the second or third round.
Chistian McCaffrey, RB, Stanford
Christian McCaffrey tested as one of the best running backs in Indianapolis, and it's very doubtful now that he'll fall out of the first round of the 2017 NFL Draft. In fact, the argument can be made that McCaffrey is closer to Dalvin Cook than Cook is to Leonard Fournette. McCaffrey recorded a sterling 3-cone time of 6.57, the second-fastest result for a running back since 2003. He did this while recording a 37.5-inch vertical and 10-1 broad jump. In my opinion, he was the best running back in the drills. It's difficult to envision him falling out of the top 24.
Jeremy McNichols, RB, Boise State
Jeremy McNichols is an expert in pass protection, so he's assured of a prominent role in the NFL, as long as he's not horrible in other regards. Thus, any athleticism he showed at the combine would just icing on the cake. McNichols did just that, posting a very good 3-cone time (6.93), as well as solid jumps (35.5 vertical, 10-1 broad jump). He's definitely in second-day consideration.
Back to the
2017 NFL Draft Scouting Combine
Page.
2017 NFL Combine Results - Weigh-Ins and 40 Times:
QB
|
RB
|
WR
|
TE
|
OL
|
DL
|
LB
|
DB
2017 NFL Combine Stock Report:
QB
|
RB
|
WR
|
TE
|
OL
|
DL
|
LB
|
DB
NFL Combine Draft Rumor Mill
NFL Picks
- Sept. 20
2019 NFL Mock Draft
- Sept. 20
Fantasy Football Rankings
- Sept. 5
2019 NBA Mock Draft
- Aug. 13
2020 NFL Mock Draft
- Aug. 1
NFL Power Rankings
- June 3