Monday Morning Draft is back! This is a column that delves into the past weekend's action from an NFL Draft perspective. As the season goes on, the draft picture and slotting will become more clear, but every Sunday will provide a few hints for next April.
By Charlie Campbell.
Send Charlie an e-mail here:
draftcampbell@gmail.com
Follow Charlie on Twitter
@draftcampbell
for updates.
Race for the No. 1 Pick:
Tennessee Titans:
The Titans finished 3-13 on the season and earned the No. 1-overall pick in the 2016 NFL Draft. Despite the rough year, Tennessee has some young talent to build around led by quarterback Marcus Mariota. Now that the Titans have landed the No. 1-overall pick of the 2016 NFL Draft, it would make sense to select Ole Miss left tackle Laremy Tunsil. Tennessee allowed the most sacks in the NFL during 2015 and must keep Mariota healthy to move forward as a franchise.
If the Titans draft Tunsil, they could move Taylor Lewan to right tackle and Jeremiah Poutasi inside to guard. With right guard Chance Warmack, that group could make a huge difference for Mariota. The Titans also need help at cornerback, safety and running back, but there isn't a prospect of Tunsil's caliber at any of those positions. If Tennessee doesn't get a huge package of picks to trade down, Tunsil is a no-brainer decision.
Let's Play Matchmaker:
This section will look at some of the top talent in college football and match those prospects up with teams that have a dire need at the position.
Houston Texans: Carson Wentz, QB, North Dakota State
The Texans had no shot in their wild card game against the Chiefs because starting quarterback Brian Hoyer was the epitome of awful. Houston's defense couldn't bail out Hoyer after his four first-half turnovers. It is crystal clear that the Texans have to get a new quarterback this offseason.
I've been mocking Christian Hackenberg to the Texans for a long time because Bill O'Brien loves Hackenberg. However, Hackenberg isn't a true first-round prospect and some teams have fourth-round garages on him.
Wentz is a better prospect and teams feel he could be a first-rounder. The 6-foot-6, 235-pounder has mobility go with good size and a quality arm. If Wentz has a strong performance at the Senior Bowl, he could be the signal-caller who makes the most sense for the Texans in the first round of the 2016 NFL Draft.
Cincinnati Bengals: Will Fuller, WR, Notre Dame
The Bengals struggled to score points against a vulnerable Pittsburgh secondary. Starting backup quarterback A.J. McCarron was a big reason, but another one was that A.J. Green was held in check and Cincinnati's other receivers weren't stepping up to help. Marvin Jones and Mohamed Sanu are quality pro receivers, but they didn't have a good night against Pittsburgh. Jones and Sanu are entering free agency, and with the contract the Bengals gave to A.J. Green, they could get outbid for their veterans. Thus, spendign a first- or second-round pick on Fuller could make sense for Cincinnati.
Fuller was a play-maker for the Fighting Irish and could be the most lethal deep-threat receiver in this draft class. He has shown the speed to be a vertical weapon and get separation deep downfield. Fuller had 62 catches for 1,258 yards and 14 touchdowns in 2015 despite playing with an inexperienced quarterback. The 6-foot, 184-pounder could be a nice value pick in the early rounds of the 2016 NFL Draft.
Minnesota Vikings: Laquon Treadwell, WR, Ole Miss
The missed field goal for the Vikings got all the attention, but the failure to turn field goal drives into touchdowns is what really sunk Minnesota against Seattle. Stefon Diggs (4-26) led the Vikings in receiving, and no other Minnesota wide receiver even had two catches. The Vikings need to get Bridgewater a big receiver to pair with Diggs, preferably one who can be a weapon in the red zone.
Treadwell would be a good fit for the Vikings in the first round of the 2016 NFL Draft. Many in the media have him as a high first-rounder, but teams say that Treadwell is slow and they have speed concerns for the NFL. It wouldn't surprise me if he ends up being a mid- to late first-rounder. In 2015, the junior had 82 receptions for 1,153 yards and 11 touchdowns.
Treadwell is a big physical, possession receiver to move the chains and also is a tremendous blocker. Taking him would make sense for Minnesota.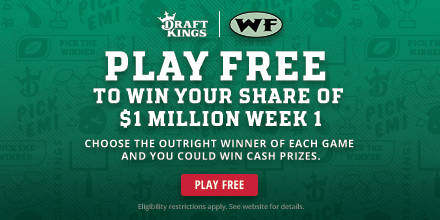 Washington Redskins: Devontae Booker, RB, Utah
The Redskins have Alfred Morris entering free agency, and he may not re-sign with Washington. While they used a third-round pick on Matt Jones, they can't count on him to be the long-term starter as he has struggled with injuries throughout his collegiate career, and that impacted his rookie year as well. Jones was inactive on Sunday and totaled 490 yards with an average of 3.4 yards per carry with three touchdowns and four fumbles as a rookie. While Jones has the potential to be a contributor, the Redskins would be foolish to not draft another back to pair with Jones.
Booker averaged 4.7 yards per carry in 2015 for 1,261 yards with 11 touchdowns. He also snagged 37 receptions for 318 yards. Booker broke out in 2014 with a huge season as he carried the Utes' offense. Booker averaged 5.2 yards per carry for 1,512 yards with 10 touchdowns. He also showed receiving ability with 43 receptions and 306 yards and two scores.
Booker would be an excellent fit in Jay Gruden's offense. He is a shifty runner who has a mix of speed, toughness and strength. In the second or third round of the 2016 NFL Draft, Booker would be a good pick for the Redskins as another weapon to play off of Kirk Cousins.
Comment...
NFL Picks
- Oct. 22
2020 NFL Mock Draft
- Oct. 20
2019 NFL Mock Draft
- Oct. 18
Fantasy Football Rankings
- Sept. 5
2019 NBA Mock Draft
- Aug. 13
NFL Power Rankings
- June 3