This new section highlights which players have improved or worsened their 2017 NFL Draft stock as the draft approaches.
By Charlie Campbell.
Send Charlie an e-mail here:
draftcampbell@gmail.com
Follow Charlie on Twitter
@draftcampbell
for updates.
2017 NFL Draft Stock Up
DeShone Kizer, QB, Notre Dame
Kizer started this year with a tremendous game against Texas and gave evidence to NFL teams that he could be a future franchise quarterback. The 6-foot-4, 230-pounder has a strong arm with a fastball that he can fire by defenders to beat good coverage. He also shows the ability to drop in accurate touch passes downfield and the mobility to make plays with his feet. Kizer lofted in some beautiful passes between defenders on Sunday night.
Kizer showed excellent decision-making while maintaing his poise under pass rush. He protected the football and made extraordinary passes into small openings. Against Texas, Kizer completed 15-of-24 passes for 215 yards with five touchdown passes. He ran for 77 yards on 13 carries with a touchdown as well. Kizer has the skill set to be one of the top quarterback prospects for the 2017 NFL Draft.
Mike McGlinchey, OT, Notre Dame
McGlinchey was very impressive in his debut at left tackle for the Fighting Irish.
As a run blocker, McGlinchey can get movement at the point of attack. He flashes heavy hands to push defenders out of their gaps and open holes for his back. In pass protection, McGlinchey looked natural at left tackle to open this season, and one wouldn't have thought that he wasn't playing the position last year. McGlinchey showed excellent feet to get depth in his kick slide and cut off speed rushers. He also displayed a nice ability to bend at the knee, and that in combination with his feet, kept him from having to reach after edge rushers. McGlinchey's performance against Texas gave evidence that he is a future starting left tackle in the NFL and a first-round pick.
Nick Chubb, RB, Georgia
Chubb dominated the SEC as a freshman and continued to tear up the competition before an ACL tear ended his sophomore year in the first half of the 2015 season. Against a quality North Carolina team to open 2016, Chubb showed NFL evaluators he is healthy and ready to roll this season as he totaled 222 yards and two touchdowns on 32 carries.
Not only did Chubb run well against the Tar Heels, but he showed some nice pass-protection skills in blitz pick up. Chubb showed his quickness, power, and cutting ability to move the chains. He doesn't quite have the speed and explosion that he had before his knee injury though. Considering it is less than a year since he was hurt, that is understandable. Even at 80-90 percent, Chubb proved that he remains a devastating runner capable of dominating a defense. This game will definitely help improve his draft stock with NFL teams.
Marlon Humphrey, CB, Alabama
During training camp, sources from multiple teams told WalterFootball.com that Humphrey was a high first-round talent, and Humphrey proved why with a superb 2016 debut. In short order, he displayed his physicality as early in the first quarter he flew up to make a bone-rattling hit on a jet sweep for a tackle for a loss. In the second quarter, Humphrey ran stride for stride down the sideline with JuJu Smith-Schuster to cause an incompletion. Humphrey caught a deflected pass later in the same quarter and returned it about 18 yards for a touchdown. In the second half, he continued to be active and provide good coverage.
Humphrey and sophomore teammate Minkah Fitzpatrick kept Smith-Schuster from getting open and held him to one reception for nine yards. This was a great start to the season, and Humphrey could prove to be the top cornerback prospect for the 2017 NFL Draft.
Adoree' Jackson, CB, USC
Jackson should factor into the discussion for the top corner prospect, and he proved why against Alabama. Jackson had an excellent game as he shut down Crimson Tide star sophomore wide receiver Calvin Ridley. He held Ridley to only two receptions for nine yards on the night. In the second quarter, Jackson had tight coverage on Ridley running a deep post and was able to slap the pass away for an incompletion.
Aside from shutting down one of the best wideouts in college football, Jackson showed his speed twice in the game by chasing down a running back downfield and making touchdown-saving tackles on long runs. Jackson also had a 40-yard kick return. While it was a rough night for USC, Jackson gave the NFL proof that he is a serious cover corner prospect for the 2017 NFL Draft.
Brandon Wilson, CB, Houston
One of the stars of the weekend was Houston senior cornerback Brandon Wilson. He was solid in pass coverage and made a few splash plays that pushed Houston to the big upset over Oklahoma. The highlight that everyone saw was Wilson returning a 53-yard field goal attempt for a touchdown. He caught the ball in the back of the end zone, raced down the field, hurdled a blocker, and kept his feet to finish off his tremendous return for what ended up being the game-winning score.
Shortly later, Wilson recovered a fumble to set up more Houston points. Late in the fourth quarter, Wilson had tight coverage to slap a pass away on a two-point conversion attempt. It was a great game for Wilson and will definitely help his draft stock. The 5-foot-11, 200-pounder is one the Senior Bowl watchlist, and this game will help him to earn an invite to Mobile.
Tre'Davious White, CB, LSU
While LSU was upset in the 2016 opener, White played an excellent game to start his senior year. White had tight coverage on a crossing route in the first quarter and slapped the pass away. Midway through the third quarter, White was blanketing a receiver along the sideline. The quarterback threw a pass straight to White, who ran across the field before turing up field on a 21-yard pick-six.
On the next drive, White was Johnny on the spot as a Wisconsin receiver fumbled the ball away and White recovered it for LSU. White slapped another pass away on the next drive. It was a strong start to the season that will help White to grade out as a first- or second-round pick.
Jonathan Allen, DT, Alabama
A year ago in my Week 1 Stock Report, I had Allen as an honorable mention. That strong start set the tone for an impressive season, and Allen could have been a first-round pick if he had entered the 2016 NFL Draft. He decided to return to school though and was superb against USC in the 2016 season opener. At the end of the first quarter, a backup left tackle left Allen completely unblocked, and it was an easy first sack of the season for Allen. Shortly later, he helped clean up a coverage sack for Alabama. Allen joined in other tackles for a loss and almost intercepted a pass. He was very disruptive, using his speed and strength to put a lot of pressure on the quarterback. Allen was very fast off the line scrimmage and caused lots of havoc. For the game, he totaled four tackles, two sacks and two passes batted. This tape illustrates why Allen is a first-round talent, and right now, I think he's a future pick in the top half of the first round.
Courtland Sutton, WR, SMU
Sources told WalterFootball.com that Sutton has impressed them and is likely an early round prospect. He put that potential on display in the 2016 season opener with three touchdowns. Sutton also caught four passes for 162 yards, and his three scores led SMU to win over North Texas. The 6-foot-4, 215-pounder is a threat at every level of the defense and is a real asset in the red zone. Sutton could end up being one of the top wide receiver prospects for the 2016 NFL Draft.
Demarcus Walker, DE, Florida State
Walker could have been a second-day pick if he had entered the 2016 NFL Draft, but he decided to return for his senior year. In the first half of the 2016 season opener, Walker was a ghost as Ole Miss ripped the ball through the Florida State defense. He finally came alive in the third quarter when he beat the left tackle with a swim move to the inside and strip-sacked Chad Kelly. Florida State recovered the loose ball at the Ole Miss 11-yard line.
Shortly later, Walker beat the left guard with a swim move to sack Kelly again. Walker combined twice with teammates late in the fourth quarter to join in on sacks of Kelly. In the final minutes, Walker swam by the right guard to notch another sack. Walker absolutely dominated the Rebels' offensive line, and this game will definitely help improve Walker's draft stock as he showed the versatility to rush from a variety of spots and be a pass-rushing demon.
Honorable Mentions:
Ole Miss tight end Evan Engram, Alabama linebacker Ryan Anderson, Florida linebacker Alex Anzalone, Tennessee cornerback Cam Sutton, Vanderbilt linebacker Zach Cunningham, Clemson wide receiver Mike Williams, Alabama wide receiver ArDarius Stewart, Houston wide receiver Steven Dunbar, Oklahoma defensive lineman Charles Walker, Wisconsin linebacker T.J. Watt and Clemson defensive tackle Carlos Watkins.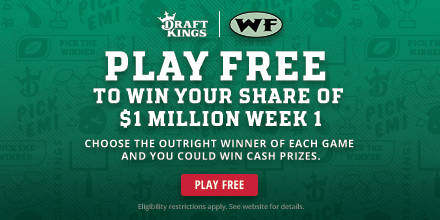 2017 NFL Draft Stock Down
JuJu Smith-Schuster, WR, USC
Smith-Schuster had one reception for nine yards against Alabama as he was completely shut down by Marlon Humphrey and Minkah Fitzpatrick, two future NFL cornerbacks. One of the questions about Smith-Schuster entering this season was if he had the speed to separate from NFL-caliber cornerbacks. Against those corners, Smith-Schuster was not getting open. Overall, this was a bad tape that could hurt his draft grade.
Josh Dobbs, QB, Tennesse
Entering the 2016 season, some draft pundits were pushing not to sleep on Tennessee quarterback Josh Dobbs as a pro prospect. With his showing against Appalachian State, feel free to take a nap. Dobbs really struggled to move the ball through the air throughout the opener and barely could engineer enough points to avoid a devastating and embarrassing upset. In fact, if Appalachian State's kicker didn't miss an extra point and field goal during intermission, Tennessee would have lost and Dobbs would be the point man for the failure.
Dobbs showed some accuracy issues throughout the night with poor ball placement and struggled to move the ball through the air. He committed a number of overthrows and also had some fumbling issues. Against Appalachian State, Dobbs completed 16-of-29 (55 percent) attempts for 192 yards with one touchdown and an interception. This tape will definitely hurt his draft stock as he did not look like a NFL pocket passer.
Dominick Sanders, S, Georgia
Last year as a sophomore, Sanders was a ballhawk with six interceptions and showed a lot of coverage skills. However, there are questions about his tackling and run defense entering this year. Against North Carolina, Sanders didn't show improvement. He took a terrible angle on a stretch run early in the game to let the back have an outside lane on a gain of 35 yards. That play could have been about 30 yards shorter if Sanders had taken a better angle. He followed that up when he took a terrible lane on the opening kickoff of the second half, and that allowed the returner to break down the field for a touchdown. Shortly later, Sanders squatted on route but missed a diving breakup and tackle, which allowed a big reception that set up a touchdown for North Carolina.
Sanders did have one nice play in pass coverage to prevent a deep completion downfield, but the tackling and run-defense issues look just as serious as they were last year. This game will hurt Sanders' draft grade.
Roderick Johnson, OT, Florida State
Johnson had a terrible game against Ole Miss. He achieved zero push at the point of attack for the running game and was also beaten for a sack. Really, Johnson was lucky he wasn't beaten for multiple other sacks as he allowed some bone-rattling hits on his quarterback. Overall, this was an ugly tape from Johnson. He looked nothing like a top-20 pick. Johnson looked more like a second-day selection at best.
Dishonorable Mentions:
Oklahoma quarterback Baker Mayfield, Missouri defensive end Charles Harris and Auburn defensive end Carl Lawson.
Comment...
NFL Picks
- Oct. 17
2020 NFL Mock Draft
- Oct. 13
2019 NFL Mock Draft
- Oct. 11
Fantasy Football Rankings
- Sept. 5
2019 NBA Mock Draft
- Aug. 13
NFL Power Rankings
- June 3