This new section highlights which players have improved or worsened their 2017 NFL Draft stock as the draft approaches.
By Charlie Campbell.
Send Charlie an e-mail here:
draftcampbell@gmail.com
Follow Charlie on Twitter
@draftcampbell
for updates.
2017 NFL Draft Stock Up
Malik McDowell, DT, Michigan State
McDowell doesn't have a huge stat line this year, but NFL teams are raving about him. Sources say they see McDowell as a top-10 pick. They feel he is a five-technique 3-4 defensive end for the NFL with special athletic ability to contribute as a rare pass-rushing five-technique. Teams say they think McDowell has a better skill set than the 49ers duo of Ark Armstead and DeForest Buckner, who were top-16 picks out of Oregon in the past two drafts. McDowell may not produce a big stat line this year, but sources say they don't see him getting out of the top 10 in the 2017 NFL Draft.
Jourdan Lewis, CB, Michigan
Lewis put on a show against Wisconsin. He was very good in coverage, running the route and preventing separation, and had a pass breakup in the early going. In the fourth quarter, Lewis came over to make a critical open-field tackle on a third down to get his defense off the field. Lewis closed the game out with a leaping one-handed interception to give Michigan the ball with 2:15 remaining. That ended any comeback hopes for the Badgers. This was a great tape for Lewis that showed his coverage skills for the NFL. He had four tackles, one interception and one pass broken up for the day. Lewis looks like a future early round pick, but his size is the biggest concern that might hurt his first-round hopes.
Quenton Nelson, G, Notre Dame
In order for a quarterback to be a high draft pick, they are going to need some good blocking protection, and DeShone Kizer certainly has that with left tackle Mike McGlinchey and left guard Quenton Nelson. Nelson has been dominating this season, and that was evident against Syracuse.
The 6-foot-5, 325-pounder is strong at the point of attack to open holes in the ground game and athletic in pass protection. Sources say that Nelson is receiving first-round grades, and one national scout told WalterFootball.com that they think Nelson is a future Pro Bowler.
Mitch Trubisky, QB, North Carolina
Trubisky has beaten up on some weak secondaries this year, but it still is impressive that he has three straight games passing for over 400 yards without throwing a single interception. On Saturday, Trubisky took advantage of a weak Florida State secondary, completing 31-of-38 passes for 405 yards with three touchdowns and one on the ground. On the season, Trubisky has completed 76 percent of his passes for 1,711 yards with 13 touchdowns and zero interceptions. He also has three rushing touchdowns. The junior Trubisky (6-3, 220) is off to a great start and will see his stock rise if he maintains this level of play.
Joe Mathis, DE/OLB, Washington
Mathis is on the Senior Bowl watch-list and had an impressive game against Stanford. He notched two sacks with four tackles versus the Cardinal. Mathis put together some highlight-reel rushes where he used speed to power. In the second quarter, he used his speed and dipped under the left tackle to get to the quarterback. Shortly later, Mathis had an impressive rush where he stood up over the right tackle. Mathis used his speed to get upfield and dipped underneath the blocker before running through a block from Christian McCaffrey to get a hit on the quarterback. In the third quarter, Mathis was able to trip McCaffrey while lying on the ground, and that saved a touchdown. Mathis has four sacks, 20 tackles, 4.5 tackles for a loss and one pass broken up on this year. This game will help him to get an invitation to Mobile.
T.J. Watt, OLB, Wisconsin
The Badgers fought hard against Michigan and were led by Watt, defensively. All day, he was active and around the ball. Watt got in on run tackles and was consistently putting heat on the quarterback when he blitzed. He came close to a number of sacks, registering one and helping a teammate to clean up another. Watt totaled 11 tackles with two for a loss and one sack.
This season, Watt has 29 tackles with 7.5 for loss and 5.5 sacks. He is very good at setting the edge as a 3-4 outside linebacker. Watt causes disruption in the backfield in the ground game and has the speed to hunt down the quarterback. As one might expect, Watt is very physical with a good motor and a tenacious style of play - it must run in the family. Watt is having a breakout junior season and definitely putting his draft stock on the map.
Shock Linwood, RB, Baylor
The Baylor Bears were almost upset by Iowa State on Saturday, but the senior Linwood put his team on his back to help Baylor avoid a disaster. On 25 carries, Linwood ran for 237 yards with a touchdown. He has averaged 6.8 yards per carry this season on his way to for 454 yards with a score. While Linwood (5-9, 200) is on the smaller side, he is showing that he can handle a workload as he is on his way to his third straight 1,000 yard season. In a strong running back class, Linwood could be a mid-round sleeper.
Cole Hikutuni, TE, Louisville
While Clemson pulled out a tight win over Louisville, the Tigers' defense had no answer for Hikutuni as he made some huge catches and ripped off big gains downfield to set up the Cardinals for points. Hikutuni caught seven passes for 84 yards against Clemson, and was more impressive than the numbers indicate. In 2016, Hikutuni has 19 receptions for 261 yards with three touchdowns. This is a strong class of tight end prospects, and Hikutuni will factor into that if he continues this level of play.
Honorable Mentions:
Notre Dame quarterback DeShone Kizer, Clemson running back Wayne Gallman, Clemson cornerback Cordrea Tankersley, Kansas safety Fish Smithson and Georgia running back Sony Michel.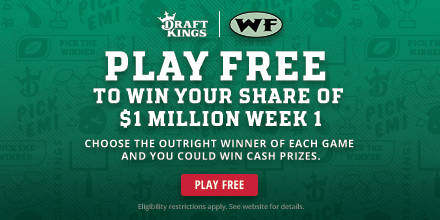 2017 NFL Draft Stock Down
Deshaun Watson, QB, Clemson
I'm going to be dropping Watson significantly on my next Big Board. If it weren't for the demand for quarterbacks in the NFL, I might not have Watson in the first round of my 2017 NFL Mock Draft. He threw three interceptions against Louisville in a win, but that tape confirms the accuracy and ball-placement problems we've seen all season. If Watson doesn't turn that around in the weeks to come, his draft stock is going to slide significantly. He already is undersized compared to your average NFL starting quarterback. On top of that, he plays in a college spread offense that doesn't correlate well to the NFL. Watson may need to consider returning for his senior year if he doesn't improve in the back half of the season.
Ben Boulware, LB, Clemson
Boulware put together big tackle total against Louisville, but for the NFL, this was a bad tape. NFL linebackers like Derrick Brooks and Barrett Ruud told me many years ago that a big tackle total doesn't equate to a linebacker having a good game. They said there were games where they felt they played poorly with big tackle totals, and other games with small totals where they felt they played really well. This tape is going to hurt Boulware's draft grade.
Early on, a fullback lowered the boom on Boulware to blast open his gap and spring the running back for a gain of 35 yards. Shortly later, Boulware missed a tackle going for a strip. At the end of the first quarter, Boulware let tight end Cole Hikutini get vertical on him, and that went for a 28-yard gain to the Clemson one-yard line. To finish that drive, Boulware was late to fill a hole on third-and-goal, and that let Louisville get the first touchdown of the game. Shortly later, Boulware was beaten by Hikutini again for a third-down conversion. However, Boulware helped make up for it by recovering a fumbled snap around midfield.
There were plays were Boulware was run over and blocked to the ground, but giving NFL teams concerns about pass coverage will hurt his draft stock as he doesn't look like a three-down starter. Overall, Boulware showed teams he is not well suited for pass coverage in the NFL and that he can get overpowered in the ground game.
Comment...
NFL Picks
- Oct. 22
2020 NFL Mock Draft
- Oct. 20
2019 NFL Mock Draft
- Oct. 18
Fantasy Football Rankings
- Sept. 5
2019 NBA Mock Draft
- Aug. 13
NFL Power Rankings
- June 3