This new section highlights which players have improved or worsened their 2017 NFL Draft stock as the draft approaches.
By Charlie Campbell.
Send Charlie an e-mail here:
draftcampbell@gmail.com
Follow Charlie on Twitter
@draftcampbell
for updates.
2017 NFL Draft Stock Up
Trey Hendrickson, DE, Florida Atlantic
The 6-foot-4, 265-pound Hendrickson had an excellent week of practice at the East-West Shrine. He gave the offensive tackles fits with his speed and functional strength in the one-on-ones. In the ground game, Henrickson also was stout at the point of attack in the team scrimmage. It was his pass rush, however, that really got observers excited. Entering the East-West Shrine practices, some sources said they had Hendrickson graded in the late rounds of the 2017 NFL Draft, but this strong week of practice could have Hendrickson going in the mid-rounds come late April.
De'Veon Smith, RB, Michigan
Smith was one of the best players at the East-West Shrine, regardless of position. He showed the ability to be a sturdy downhill runner with surprising versatility as a receiver and blocker. In the receiving one-on-ones, Smith ran good routes and gained separation from defenders. He also blocked well and displayed good instincts to help his offensive linemen who were about to be beaten. Scouting sources told WalterFootball.com that Smith could be the best offensive prospect on the East team, and he has had a tremendous week to help his draft stock. If there is an injury or an opening for the Senior Bowl, don't be surprised if Smith gets called up.
Eli McGuire, RB, Louisiana-Lafayette
McGuire was the best running back on the West squad and had three good practices in front of scouts. In the team scrimmage, he showed his speed by gashing the defense up the middle numerous times. McGuire is a shifty runner with some explosion, and also looked good as a receiver out of the backfield. Teams think the 5-foot-9, 205-pounder could have mid-round potential in the 2017 NFL Draft. This draft features a talented class of running backs, but McGuire is a legit receiver out of the backfield with speed to slash through a defense. He definitely helped himself in St. Petersburg. Sources also labelled McGuire as a good kid and said that he interviewed well with teams.
Garrett Gray, G, Manitoba
One of the interesting players who has teams intrigued is Gray. The 6-foot-4, 315-pounder has good size with strength at the point of attack. Coming from a Canadian school, there is some rawness to his game, and he will need to work on his pass protection for the NFL. Still, Gray flashed some potential to develop in the one-on-ones, in part because he has some athleticism to go along with his size. In speaking with sources, they think that Gray has used the East-West Shrine to go from being an undrafted free agent to a potential late-round pick.
Eric Saubert, TE, Drake
Saubert showed his receiving skills as he used speed and athleticism to get separation from defenders. The 6-foot-5, 250-pounder will need to improve his blocking for the NFL, but he has the size to allow him to match up with front seven defenders. Some scouting sources were raving about Saubert's route-running in the seven-on-seven drill. In a talented tight end class, Saubert could turn into a really nice value pick on Day 3 of the 2017 NFL Draft.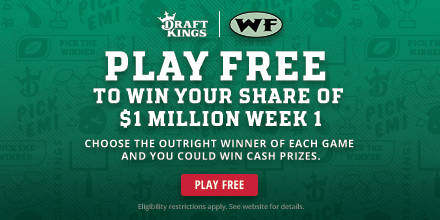 Fabian Moreau, CB, UCLA
Moreau is a player who some team sources like. Throughout the three East-West Shrine practices, he ran with receivers and prevented separation. He also made some excellent pass breakups. The 6-foot, 205-pounder has good size and is a polished player. Moreau doesn't have elite speed or athleticism, but he is a gritty player who could be a sleeper in a deep class of corners. Scouting sources have said they graded Moreau in the fourth round of the 2017 NFL Draft, but there's a chance that the team that likes him enough to draft him could do so a little sooner.
Josh Tupou, DT, Colorado
All week, Tupou did well getting some wins in the one-on-ones using his bull-rushing skills to power through multiple offensive linemen. Tupou also has a burst off the snap and is a heavy load to maintain his gap. He would fit well as a nose tackle in a 3-4 defense. Tupou could be a player like Clemson's D.J. Reader, who was a fifth-round pick and had an excellent rookie season for the Houston Texans. Tupou has a burst to go along with size and power that can overwhelm offensive linemen.
Joey Ivie, DT, Florida
Ivie definitely helped himself this week according to scouting sources. They have been impressed with his well-rounded play as he has been tough against the run and has used quickness to beat blockers in the pass rush. He did well in the pass-rushing one-on-ones as well, and in the team scrimmage, Ivie was a fighter. He could be a good fit in a 4-3 defense as a backup three-technique to start his career.
Honorable Mentions:
Mississippi State linebacker Richie Brown, Laval tight end Antony Auclair, Miami safety Jamal Carter Sr., Temple cornerback Nate Hairston, Minnesota cornerback Jalen Myrick, Louisville defensive tackle DeAngelo Brown, Purdue wide receiver Deangelo Yancey and South Carolina defensive end Darius English.
2017 NFL Draft Stock Down
Tim Williams, DE, Alabama
In
a rumor mill entry
, we dug into the off-the-field issues that could hurt Williams in the 2017 NFL Draft. According to sources, Williams failed many drug tests at Alabama and his substance-abuse issues were said to be comparable to the problem that Randy Gregory has had. Teams think that, as a result, Williams could land significant suspensions like Gregory has. Multiple teams think that Williams could easily slip to the second day of the 2017 NFL Draft because of these off-the-field issues.
Dan Skipper, OT, Arkansas
Skipper struggled all week in the pass-protection one-on-ones. Speed rushers ran around him due to the slowess of his kick slide. His feet were leaden, and he was stiff on the edge. When Skipper would try harder to achieve depth in his kick slide, some defenders able to get into his chest and roll him backward on a bull rush. The 6-foot-10, 325-pounder could be in danger of going undrafted.
Comment...
NFL Picks
- Oct. 22
2020 NFL Mock Draft
- Oct. 20
2019 NFL Mock Draft
- Oct. 18
Fantasy Football Rankings
- Sept. 5
2019 NBA Mock Draft
- Aug. 13
NFL Power Rankings
- June 3