This new section highlights which players have improved or worsened their 2017 NFL Draft stock as the draft approaches.
By Charlie Campbell.
Send Charlie an e-mail here:
draftcampbell@gmail.com
Follow Charlie on Twitter
@draftcampbell
for updates.
2017 NFL Draft Stock Up
Adam Shaheen, TE, Ashland
Sources say that the 6-foot-6, 277 pound Shaheen is a freak athlete who could explode at the combine this week. Shaheen is expected to be a workout warrior, but team sources say that his tape showed serious receiving ability for the next level. Even though he is tall and thick, Shaheen has freaky speed and athleticism for such a big tight end. Teams think that Shaheen could be a versatile tight end to create mismatches in the passing game.
Shaheen caught 57 passes for 867 yards with 16 touchdowns in 2016. In the previous season, he had 70 receptions for 803 yards and 10 touchdowns. Some team sources even compared Shaheen to Patriots star tight end Rob Gronkowski.
Lorenzo Jerome, S, St. Francis (PA)
This is a strong class of safeties, yet Jerome is a prospect who could rise over the spring. The 5-foot-10, 202-pounder is an intriguing player who has created a buzz in scouting circles. He was a productive player with a tremendous display of ball skills in college. Jerome had interception totals of six, three, three and six over the past four seasons with pass breakup totals of five, seven, 13 and four. He also had 59 tackles as a senior. Jerome impressed at the East-West Shrine and in the Senior Bowl. He could end up sneaking into the second day of the 2017 NFL Draft.
Zay Jones, WR, East Carolina
Jones is a player who really helped himself at the Senior Bowl. There have even been some mock drafts that have had him as a first-round pick. That seemed a bit too rich, but WalterFootball.com has spoken with teams recently that are grading Jones as a high third-round pick, and he could end up going higher than some more highly hyped prospects. The first five wide receivers could go in the first round and early in the second round, and after that Jones is in the mix to be up next, so it is possible that he goes late in the second or early in the third round of the 2017 NFL Draft.
Kareem Hunt, RB, Toledo
At the Senior Bowl, Hunt was one of the top running backs and had an impressive week of practice. He used his speed to slash through the defense and also was a weapon in the passing game. The 2017 NFL Draft has a crowded and talented running back class, but with the way that Hunt played in Mobile, he could end up being a second-day selection for a team that is looking for a speedy back who also can contribute to the passing offense.
Gerald Everett, TE, South Alabama
Team sources have told WalterFootball.com that Everett is a Jordan Reed-type receiving threat and they really like what he brings to an offense. One team source said they could see Everett getting late first-round consideration if he has a big performance at the combine and during pre-draft workouts. Draft Analyst's Tony Pauline has heard late first-round potential for Everett as well. There are a lot of good tight end prospects for the 2017 NFL Draft, and team sources say that Everett could be one of the most natural receivers among the tight ends.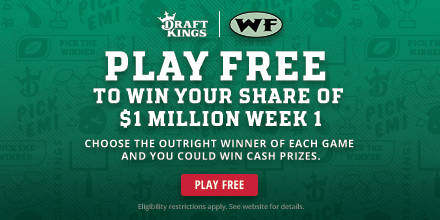 Akhello Witherspoon, CB, Colorado
Some team sources really like Witherspoon and have given him second-day grades. Teams like his size and length, but also say that he has the speed to run with receivers. As a senior, Witherspoon notched a staggering 22 passes broken up. He also chipped in one interception and 23 tackles. Team contacts feel that Witherspoon did among the best at covering Washington star wide receiver John Ross during 2016. Some team sources think that Witherspoon (6-3, 195) could be one of the stars of the combine with an impressive combination of size and speed. His stock could really rise with a strong performance in Indianapolis.
Jamaal Williams, RB, BYU
There are going to be some good mid-round values at the running back position in this year's draft, and among those players is Williams. The 6-foot, 211-pounder is a bruising power back who is capable of picking up yards after contact. Williams could really help himself if he shows receiving ability at the combine and in pre-draft workouts as he had only seven receptions during his senior year. If Williams does that, he could raise his slot as a potential third-round pick.
Brendan Langley, CB, Lamar
Langley put together a big 2016 season for Lamar with 43 tackles, seven passes broken up and six interceptions. The senior also returned two punts for touchdowns. As a junior, he had 21 tackles with 11 passes broken up and one interception. Langley has good height and length to him. He played well Senior Bowl and was impressive with his ability to prevent separation. He showed good speed and flexibility to run with receivers. Langely could end up sneaking into the second day of the 2017 NFL Draft.
2017 NFL Draft Stock Down
Travis Rudolph, WR, Florida State
Rudolph made a mistake in entering the 2017 NFL Draft as he didn't impress teams enough to skip his senior year. I felt I was being generous by projecting him to go in the Rounds 3-5 range, and it turns out I was, as sources told WalterFootball.com on Monday that Rudolph was graded as a late-round pick. One playoff team said they gave Rudolph a seventh-round grade. Rudolph needs a to run fast at the combine and put together impressive performances in pre-draft workouts as it is possible that he could fall late or even go undrafted.
Rasul Douglas, CB, West Virginia
Douglas is a bit of a love/hate prospect when you speak with scouts. The teams that like him think the 6-foot-2, 204-pounder is a gritty press-man corner with ball skills. The teams that don't like him think he is limited to only playing press man and was exposed at the Senior Bowl for being unable to play off man or zone coverage. Douglas' limitations are limiting the number of teams that see him as an early round prospect, so he could slide into the mid-rounds of the 2017 NFL Draft.
Comment...
NFL Picks
- Oct. 17
2020 NFL Mock Draft
- Oct. 13
2019 NFL Mock Draft
- Oct. 11
Fantasy Football Rankings
- Sept. 5
2019 NBA Mock Draft
- Aug. 13
NFL Power Rankings
- June 3