This new section highlights which players have improved or worsened their 2017 NFL Draft stock as the draft approaches.
By Charlie Campbell.
Send Charlie an e-mail here:
draftcampbell@gmail.com
Follow Charlie on Twitter
@draftcampbell
for updates.
2017 NFL Draft Stock Up
Gareon Conley, CB, Ohio State
Conley was one of the stars of the combine as he displayed excellent speed, size and athleticism. Teams had already graded Conley as a first-round pick, but that workout helped Conley's draft projection to rise. At 6-foot, 195 pounds with 4.44 speed and 33-inch arms, Conley displays a lot of diversity in his skill set to defend receivers. In speaking with a general manager of a playoff team, they expect Conley to go in the top 20 of the 2017 NFL Draft.
Obi Melifonwu, S, Connecticut
Sources tell me that there are a lot of teams that are looking at Melifonwu as a potential starting cornerback. As I highlighted in my mock draft with the projection of Melifonwu going to the Saints, some scouts think Melifonwu is a man-coverage solution to defending against big wide receivers like Mike Evans or Kelvin Benjamin, and even receiving tight ends. Teams feel that Melifonwu is just as big, but faster and more athletic than those receiving weapons. The freak athlete Melifonwu keeps rising throughout the pre-draft process and he has a shot to crack the 2017 NFL Draft's top 20.
Kenny Golladay, WR, Northern Illinois
Golladay (6-4, 218) had an impressive performance at the combine to help himself. He ran faster than expected with a 4.5-second time in the 40-yard dash and has big size. The senior caught 87 passes for 1,156 yards and eight touchdowns in 2016. He hauled in 73 receptions for 1,129 yards and 10 scores during 2015. Golladay could be a late-round pick.
Rodney Adams, WR, South Florida
Adams (6-1, 189) was impressive at the combine with a fast 40 time. In 2016, he totaled 67 receptions for 822 yards with five touchdowns. As a junior, Adams had 822 yards on 45 receptions with nine touchdowns. He could be a nice pick on Day 3 of the 2017 NFL Draft.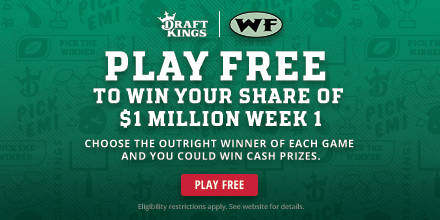 Ethan Cooper, G, Indiana-Pa.
One of the small-school players who helped themselves at the combine was Cooper. During the fall, WalterFootball.com reported in our position rankings that Cooper was a sleeper prospect who a lot of teams liked. The 6-foot-2, 322-pounder has good athleticism to go along with size and bulk. Cooper could end up going a lot higher than many realize and has mid-round potential.
Robert Davis, WR, Georgia State
Davis (6-3, 219) had four years of decent production at Georgia State before being very impressive at the combine. He ran fast in the 40-yard dash with a time of 4.44 seconds and looked good in the field drills. As a senior, Davis hauled in 67 receptions for 968 yards with five touchdowns. His junior year was similar with 61 catches for 980 yards and six scores. With his combine performance displaying speed with good size, Davis could get selected on Day 3 of the 2017 NFL Draft.
2017 NFL Draft Stock Down
Isaiah Ford, WR, Virginia Tech
The 2017 NFL Draft class has a crowded group of wide receivers for the mid-rounds. There is a ton of talent with quality receiver prospects for the third, fourth, fifth and even sixth round of the 2017 NFL Draft. Thus, Ford had bad timing to have a disappointing combine workout. He was considered to be more of a speed receiver for the NFL but his 40 time of 4.61 seconds puts that into question as that was very slow for his position. Ford (6-1, 194) isn't undersized but he plays small. Improving on his 40 in other workouts is critical for Ford.
Jourdan Lewis, CB, Michigan
Lewis dealt his draft stock a serious blow as he was charged with one count of misdemeanor domestic violence last week. There are allegations that Lewis assaulted his girlfriend. He was not arrested and the woman didn't receive medical attention. Even if this gets cleared up and charges are dropped, Lewis now has an incident that teams will be quizzing him about, and if there is any truth to the assault allegations,then certain teams will remove Lewis from their draft boards completely. Some franchises have a zero-tolerance stance to players with a domestic abuse background, and Lewis could slide in the draft as a result of this incident.
Jalen Tabor, CB, Florida
Tabor had a rough combine performance as he ran much slower than expected in the 40-yard dash with a time of 4.62 seconds. That is a very slow time for a cornerback and validates the concerns that Tabor could struggle with deep speed in the NFL. Sources also said that Tabor had a mixed performance in the team interviews. He didn't handle off-the-field questions very well, but came alive when talking about football and is a bright kid. The combine could hurt Tabor's chances of going in the first round, and he is going to need to improve at his pro day and on team visits.
Dawuane Smoot, DE, Illinois
At one point in the draft process, the ESPN draft experts had Smoot as one of the top-10 talents in the draft class. During the fall, area scouts told WalterFootball.com they were grading Smoot as a potential late first-rounder. However after Senior Bowl and the combine, I circled back with teams and many are now projecting Smoot as a late second- or early third-round pick. Many like him and think he is a solid player, but not a first-rounder. Smoot needs to do well in pre-draft workouts and visits to try to get his rating higher.
Comment...
NFL Picks
- Oct. 17
2020 NFL Mock Draft
- Oct. 13
2019 NFL Mock Draft
- Oct. 11
Fantasy Football Rankings
- Sept. 5
2019 NBA Mock Draft
- Aug. 13
NFL Power Rankings
- June 3