This new section highlights which players have improved or worsened their 2017 NFL Draft stock as the draft approaches.
By Charlie Campbell.
Send Charlie an e-mail here:
draftcampbell@gmail.com
Follow Charlie on Twitter
@draftcampbell
for updates.
2017 NFL Draft Stock Up
Mitch Trubisky, QB, North Carolina
There have been reports that Cleveland is debating between taking Trubisky or Texas A&M defensive end Myles Garrett with the No. 1-overall pick. Obviously, the Browns are desperate at quarterback, but most projections have had Trubisky going later. In speaking with teams picking late in the top 10, they believe that Trubisky will go higher and won't get to their pick. Teams in the teens could also trade up to get him in the top 10. With the demand for quarterbacks being so high, and Trubisky being the consensus No. 1 quarterback, he shouldn't have a long wait come draft night.
Pat Mahomes II, QB, Texas Tech
Quarterbacks rise, and in speaking to some playoff teams, they think that the three top quarterback prospects could be gone in the top 20. Mahomes is in that mix, and WalterFootball.com has heard rumblings that Arizona and head coach Bruce Arians loves Mahomes. The Saints also could consider grabbing a quarterback at No. 11 as sources told WalterFootball.com that it is possible that New Orleans will take a quarterback in the first round. Mahomes benefits from the demand of quarterbacks, and he could end up going in the top 20 of the 2017 NFL Draft on Thursday night.
Deshaun Watson, QB, Clemson
Similar to Trubisky and Mahomes, Watson has his stock rising in the final days before the 2017 NFL Draft as quarterback-needy teams are expected to jockey for position to come away with a signal-caller. WalterFootball.com knows teams in the top 25 that have Watson in the running for their pick. He could easily go in the early teens to the Saints, Browns or Cardinals. Watson also could be in play for teams like the 49ers or Bears if they trade down. With these top-three quarterback prospects all being wild cards, draft night should be very exciting.
Charles Harris, DE, Missouri
Harris is a player who has risen of late. Not only do teams love his speed off the edge and skills to be a quarterback hunter, but they really love him off the field. Sources say that Harris has excellent football character, work ethic, leadership and competitiveness. That has come across in the team interviews, and Harris could easily end up going in the top 20. WalterFootball.com knows some teams in the teens that have Harris in the running for their respective picks. It isn't out of the question that he is a surprise top-10 pick come Thursday night.
Josh Jones, S, N.C. State
One player who generated a lot of hubbub in the pre-draft visit circuit was Jones. He traveled to a lot of teams, and clearly there is a lot of interest in him. He has a good skill and went under the radar with how well he played for N.C. State over the past few seasons. Some team sources say that Jones has a decent shot to go in the second round.
Marcus Maye, S, Florida
Maye has gone under the radar in terms of media attention in the leadup to the 2017 NFL Draft; however, WalterFootball.com knows a number of teams that have Maye in the mix for their second-round picks. Teams like Maye's versatility to make an impact as a run or pass defender with his skills to play free or strong safety. He could even go high on Friday night of the 2017 NFL Draft. With the number of teams needing safety help that like Maye, he shouldn't get out of the second round.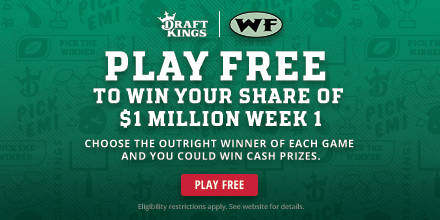 Obi Melifonwu, S, Connecticut
Since the end of the season, no player has enjoyed a more meteoric and consistent rise in our Stock Report than Melifonwu. Team sources over the weekend said they believe that Melifonwu is a lock for the first round and will probably be the third safety selected. The 6-foot-4, 220-pounder is in hot demand with a lot of defensive coordinators, who view him as a solution to coverage mismatches. Melifonwu can play man coverage on tight ends and big receivers, play the deep free safety, or be the eighth man in the box. With his great size and 4.4 speed, Melifonwu offers a lot of solutions for his future NFL coach. Many think he will go in the 20s, but it isn't out of the question for him to crack the top 20.
Gareon Conley, CB, Ohio State
Both members of Ohio State's cornerback tandem will be in hot demand on Thursday night, as Conley has had a steady rise with teams. Sources think that Conley is likely to go in the top 20, and one playoff general manager who really likes Conley told WalterFootball.com that he doesn't believe Conley will get to their pick. Conley could go early in the teens, and there are even teams picking in the top 10 that really like him. It wouldn't be surprising to NFL teams if Conley goes higher than most project.
2017 NFL Draft Stock Down
Marlon Humphrey, CB, Alabama
There are some observers who think Humphrey could slide to the middle of, or even later in, the first round of the 2017 NFL Draft. Some even project Humphrey to slip to Round 2. In speaking with team sources, opinions vary on Humphrey. Some teams have him as their top cornerback. Others have him lower. With that kind of variety, Humphrey could slide, but he still has a good shot to be a first-round pick.
Caleb Brantley, DT, Florida
Every year, it seems like some prospect does the ultimate dumb mistake by landing an arrest in the leadup to the draft. Teams tell players this is the time of your life to lay low, stay in, and avoid getting into trouble. Brantley didn't get the message as he was charged with battery for punching a woman. This could be a draft-stock killer in a league that is very wary of domestic-violence controversies. Brantley already had off-the-field question marks regarding his maturity, and sources said Brantley didn't interview well at the combine. This arrest could cause him to slide deep in the 2017 NFL Draft.
Comment...
2019 NFL Mock Draft
- Sept. 13
Fantasy Football Rankings
- Sept. 5
2019 NBA Mock Draft
- Aug. 13
2020 NFL Mock Draft
- Aug. 1
NFL Power Rankings
- June 3
NFL Picks
- Feb. 4