I received many e-mails and tweets about my 2015 NFL Mock Draft and the upcoming NFL Draft in general. To share the answers to the questions publicly, I decided to start up a mailbag column. Pass along your NFL draft questions and comments. I'll put together a mailbag periodically that answers questions/comments sent via email
draftcampbell@gmail.com
or on Twitter
@draftcampbell
.
June 11, 2014
From Richard Driver, Denver, Colorado

"Charlie, how can you not have Denver picking 32 in your mock? With DeMarcus Ware, T.J. Ward, Aqib Talib and Bradley Roby the defense is loaded and of course they'll score points. Denver's winning it this year.


This might shock some people, but I don't think Peyton Manning or Tom Brady will win another Super Bowl. In NFL history, there have been only four quarterbacks who have been 35 or older and won the Super Bowl: Johnny Unitas, Roger Staubach, Jim Plunkett and John Elway. The majority of Super Bowl winning quarterbacks have been late 20s or early 30s. I think the reason is simply that quarterbacks are then in their prime years.
Manning and Brady are both declining athletically in my opinion. There are also question marks about their supporting casts, although Denver appears to have fewer flaws than New England.
The 35-and-older group at quarterback is also a warning sign to New Orleans and Arizona. Drew Brees is 35, while Carson Palmer turns 35 during the season.
From Ray Boswell, Tampa, Florida

I remember you said the Bucs shouldn't have drafted Josh Freeman in 2009 or Adrian Clayborn in 2011. Who would you have taken this year for Tampa Bay with the players available on the board.


Thanks for going way back, Ray. With the Bucs, it was easy to see the mistakes of Mark Dominik and Dennis Hickey, the current Dolphins general manager; they were terrible at talent evaluation in the draft. In 2009, I wrote Tampa Bay should have drafted Vontae Davis and Mike Wallace instead of Freeman and Roy Miller. Obviously, Davis and Wallace have been good players, while Freeman (mediocre) and Miller (bust).
In 2010 I agreed with taking Gerald McCoy, although I also was wrong about Brian Price being a good pick in Round 2. I liked Price a lot and was off on that evaluation. In 2011, I said the Bucs should have taken Cam Jordan instead of Adrian Clayborn. That was another mistake. The next year, I said Tampa Bay should have taken Luke Kuechly over Mark Barron. It just another bad evaluation by the previous regime.
I feel that the new Buccaneers regime of general manager Jason Licht and Lovie Smith has done a great job so far. The new staff inherited a bad roster and has done a nice make-over job. That being said, I don't hate the pick of Mike Evans, but I would have gone with Taylor Lewan. I think Evans will be a quality receiver, but I think Lewan will be a Pro Bowl-caliber left tackle for a decade. I know teams that think he is better than Eric Fisher or Luke Joeckel. To me, Lewan was the better prospect, and the Bucs' offensive line still needs work.
From twitter Senor Polski @ItsAMeRakski

"Are we talking a longer rangier Kiki Mingo..? Or more of a +athlete Jason Taylor..?"


His tweet is referring to Nebraska defensive end Randy Gregory. Of those two options, Gregory is more similar to a Jason Taylor type than Barkevious Mingo. Gregory is bigger than Mingo for one. At 6-foot-6, 255-pounds, I wouldn't be surprised if Gregory ends up in the 265-270 range during his NFL career. I think he's more likely to grow into a 4-3 end rather than be a 3-4 outside linebacker like Mingo.
From twitter @ZachWiesman

"Great work! These mocks definitely help fill the offseason void!"


Thanks, Zach. This far away the mocks can serve as a watch list for college players heading into the season and also illustrate some team needs that remain after the previous draft and free agency.
From John Lane, Raleigh, North Carolina

"Who are the surprise teams that you could see being really good next year?"


In the NFC, I like the Bears and Redskins to make the playoffs. I think Washington is going to bounce back, and Jay Gruden will get a huge jump out of Robert Griffin III. Chicago looks very strong on paper. The Bears' linebackers and safeties look a little weak to me, but I think the team has a nice rotation for the defensive line with good talent at corner. I think Chicago is going to be very dangerous in the playoffs.
In the AFC, I like the Texans and Titans. I think both rosters are underrated and need quarterbacks to step up. I think Houston's defense is going to be superb, and that the Texans can reestablish their ground game. The AFC has room for a breakout team to be a factor in January this year.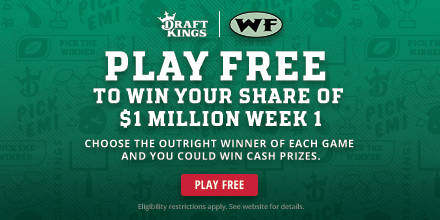 From Mike Scandi, Portland, Oregon

"I know it's early but what positions look strong in the 2015 draft class."


Right now, I think that running back and offensive tackle are the most likely to be the strongest positions for the 2015 NFL Draft. It could be a good year for quarterbacks, but often it appears that way in the preseason and ends up falling short of expectations. I think there could be strong classes for defensive end, safety and linebacker, too. Even cornerback has some potential.
I suspect the 2015 NFL Draft could be weak at defensive tackle. I'm skeptical of some of the top receivers, and they could go either way. It wouldn't surprise me if there is a significant drop-off from the great receiving class of 2014.
Once again send questions/comments via email
draftcampbell@gmail.com
or on Twitter
@draftcampbell
.
2015 NFL Draft Mailbag Archive:
2015 NFL Draft Mailbag
- Feb. 19
2015 NFL Draft Mailbag
- Feb. 13
2015 NFL Draft Mailbag
- Sept. 1
2015 NFL Draft Mailbag
- July 15
2015 NFL Draft Mailbag
- July 9
2015 NFL Draft Mailbag
- June 18
2015 NFL Draft Mailbag
- June 11
Comment...
NFL Picks
- Sept. 22
2019 NFL Mock Draft
- Sept. 20
Fantasy Football Rankings
- Sept. 5
2019 NBA Mock Draft
- Aug. 13
2020 NFL Mock Draft
- Aug. 1
NFL Power Rankings
- June 3
---
---
---
---
WalterFootball.com is part of the NESN digital network.
Support Walt's Other Site:

Sales Tips and Sales Advice - Tons of sales tips, sales techniques and sales advice, including a Sales Mock Draft: The 32 Worst Things You Can Do in Sales.

; ;
!-- BEGIN TH FUSION CODE --> This is a 300x250 left-center Adhesion unit firing on Desktop and tablet only