2017 East-West Shrine Game: Monday's West Team Practice Report
By Charlie Campbell -
@draftcampbell
The first practice for the West team of the East-West Shrine was held in St. Petersburg, Fla. under sunny skies with temperatures in the 70s. The players practicing in shells: helmets, shoulder pads, and shorts.
Cincinnati quarterback Gunner Kiel (6-4, 225) has the best skill set of any quarterback at the East-West Shrine Game. On Monday, he showed a nice ability to spin the ball and with the strength to throw a fastball on a deep out. While Kiel had good arm strength, he did have some missed passes with accuracy that was off the mark. That was painfully evident on one play where he had a wide-open receiver running down the middle seam, but overthrew him by about 10 yards. Kiel did come back to throw an excellent pass to Toledo tight end Michael Roberts in the team scrimmage, as the ball was placed high for Roberts to make the reception over Colorado linebacker Kenneth Olugbode, but Roberts didn't hold on to the ball after landing on the ground.

If Kiel can throw more accurately, he could really help himself at the East-West Shrine. The other aspect he needs to ace is his team interviews, as Kiel was benched as a senior and had issues at other schools causing him to bounce around before ending up at Cincinnati. Teams are interested to gauge him off the field.











Western Michigan quarterback Zach Terrell had some well-placed passes, but looks short on the arm strength and skill set for the NFL. Terrell (6-2, 210) threw an accurate pass down the seam to USC tight end Taylor McNamara for a good gain after McNamara ran by Clemson safety Jadar Johnson. Terrell also had a good completion in the team scrimmage stepping up in the pocket to hit Louisiana-Lafayette running back Eli McGuire on the run crossing the middle of the field. Terrell has to be very accurate with good field vision and decision-making to overcome his skill set.


Johnson showed some ball-hawking skills for Clemson in 2016, but he is a limited athlete for the NFL. He struggles to run with receivers and could get torched in coverage.


Oklahoma State tight end Blake Jarwin had a quality start to the week. Jarwin (6-5, 250) has functional size to be a blocking Y tight end who also can contribute some as a receiver. Jarwin is sleeper who could be a good value pick.







Colorado nose tackle Josh Tupou had a strong start to the week. He was very stout at the point of attack and was reliable to control his gap in the run scrimmage. Tupou also did well in the pass-rushing one-on-ones. He employed a nice dip and rip move to get a win over Louisville center Tobijah Hugley. Tupou also bull rushed through Oregon State center Gavin Andrews. Tupou could be a nose tackle competitor in the NFL, but he will need to impress in the team interviews, as he had off-the-field issues in college.


South Carolina defensive end Darius English had a good start to the week. He showed quickness and flexibility in the individual drills. In the one-on-one pass rushing scrimmage, English had a nice win over Utah offensive tackle Sam Tevi with a bull rush to get to the quarterback. It was a surprising rush for the 6-foot-6, 245-pounder. English had other wins with speed. He could be a day-three sleeper who ends up outperforming his draft stock. At the very least, English could compete to be a DPR (designated pass-rusher) contributor.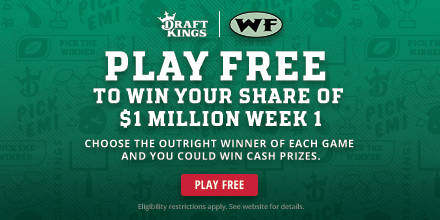 Arkansas defensive end Deatrich Wise Jr. is probably one of the more well-known prospects on either team. After a disappointing senior season, his week got off to a rough start. Wise was playing high and tight in the individual drills. The defensive line coach was correcting him to stay lower. As Wise tried to accommodate that, he lost speed. Tevi had some wins against Wise in the one-on-ones standing up bull rushes. To end the practice Wise came back to get a sack on the final play of the team scrimmage after beating a tight end's block. Wise needs to perform better in the days to come.


Texas A&M offensive tackle Avery Gennesy really struggled on Monday. Defensive ends were beating him with speed and power in the one-on-ones. He also had some problems in the team scrimmage. Gennesy (6-5, 315) has good size to him, but he needs much better performances on Tuesday and Wednesday.

WalterFootball.com will have more recaps from the East-West Shrine practices on Tuesday and Wednesday along with a run-down of the post-practice team interviews. Follow @walterfootball for updates.



2017 East-West Shrine Game: Recap - 1/21
2017 East-West Shrine Game: Wednesday's West Team Practice Report - 1/18
2017 East-West Shrine Game: Wednesday's East Team Interviews - 1/18
2017 East-West Shrine Game: Wednesday's West Team Interviews - 1/18
2017 East-West Shrine Game: Wednesday's East Team Practice Report - 1/18
2017 East-West Shrine Game: Tuesday's West Team Practice Report - 1/17
2017 East-West Shrine Game: Tuesday's West Team Interviews - 1/17
2017 East-West Shrine Game: Tuesday's East Team Practice Report - 1/17
2017 East-West Shrine Game: Tuesday's East Team Interviews - 1/17
2017 East-West Shrine Game: Monday's West Team Practice Report - 1/16
2017 East-West Shrine Game: Monday's East Team Practice Report - 1/16
2017 East-West Shrine Game: Monday's West Team Interviews - 1/16
2017 East-West Shrine Game: Monday's East Team Interviews - 1/16
2017 East-West Shrine Game Home Page






Comment...














NFL Picks - Sept. 24


2019 NFL Mock Draft - Sept. 20


Fantasy Football Rankings - Sept. 5


2019 NBA Mock Draft - Aug. 13


2020 NFL Mock Draft - Aug. 1


NFL Power Rankings - June 3