2017 East-West Shrine Game: Tuesday's East Team Practice Report
By Charlie Campbell -
@draftcampbell
The second practice for the East team of the East-West Shrine was held in St. Petersburg, Fla. under sunny skies with temperatures in the 70s. The players were practicing in full pads.
For the second straight day, the East team had two of the same standouts in Florida Atlantic defensive end Trey Hendrickson and Drake tight end Eric Saubert. Of the two, Hendrickson will probably get drafted higher, given that he plays a position that is in more demand and this is a loaded tight end class that could push Saubert down.


Saubert showed his receiving skills as he continued to use speed and athleticism to get separation from defenders. The 6-foot-5, 250-pounder will need to improve his blocking for the NFL, but he has the size that allows him to match up with front-seven defenders. Scouting sources were raving about Saubert's route-running in the seven-on-seven drill. In a talented tight end class, Saubert could turn into a really nice value pick on Day 3.


In the pass-rushing one-on-ones, Hendrickson won with ease. He used speed to get around the corner on Florida International tackle Dieugot Joseph. Hendrickson showed a nice hand slap to go for the strip-sack while coming from the backside. With tackles concerned about his speed rush, Hendrickson used a bull rush to get the better of Arkansas right tackle Dan Skipper. Skipper (6-10, 325) got his hands out too wide trying to kick slide to defend the speed rush, but Hendrickson got his hands into Skipper's chest to roll him backward before dumping him on the ground.

Hendrickson continued to play well in the team scrimmage session of practice. He had a sack on Pennsylvania quarterback Alek Torgersen on one of the final plays. Hendrickson flew into the backfield on that play to blow it up immediately. This strong week of practice could have Hendrickson going in the mid-rounds come late April.











Skipper struggled for his second straight day. His bull-rush loss to Hendrickson came after he was beaten by speed from Northern Iowa defensive end Karter Schult. The offensive line coaches were on Skipper to kick slide his feet to cut off the corner, but Skipper is too tall and stiff. This week could send him late into the draft, and going undrafted is a possibility.


Tuesday was mirror of Monday for the Florida defensive linemen. Tackle Joey Ivie impressed, while end Bryan Cox had some problems. Ivie won a one-on-one rep with a strong rip move North Carolina center Lucas Crowley. He used a spin move to get some penetration against Michigan's Erick Magnuson, but Magnuson recovered to stop Ivie from getting to the quarterback marker. Still, Ivie took away the ability for a quarterback to step up in the pocket on that rush. He also added a tackle for a loss during the run scrimmage. Ivie (6-3, 298) has some quickness at the point of attack and is more stout in the ground game than one would think.

Cox had some issues with jumping offsides and trying to guess the snap count rather following the coaching directions and going on movement. He had some losses in the one-on-ones, including one rep where West Virginia tackle Adam Pankey stood up a spin move with ease, but Cox did have a good speed rush to beat Vanderbilt tackle William Holden. Cox has some speed, but he is a project for the NFL.







Louisville defensive tackle DeAngelo Brown (6-0, 310) had some nice bull rushes in the one-on-ones. He has a real burst off the snap and he was even more impressive in the 11-on-11 team scrimmage. On one play, Brown was like bowling ball going through the offensive line to get a tackle for a loss on a zone run to the right. A few plays later, he bull-rushed through Michigan's Kyle Kalis to get what could have been a sack in an actual game. Brown is undersized, but he has burst to him with a strong lower body and natural pad level.


Florida State wide receiver Kermit Whitfield had a mixed day on Tuesday. On the plus side, his speed was giving defensive backs real problems. He burned Michigan safety Dymonte Thomas on a corner post route for a long touchdown and other defenders struggled to run with the fast Whitfield. However, North Carolina State Jack Tocho (6-0, 200) easily slapped away a 50-50 pass over the undersized Whitfield (5-8, 178). Whitfield also had a drop after getting open across the middle of the field. Whitfield is a speed mismatch, but he will have to compete to be a gadget player, given his size.


Mississippi State linebacker Richie Brown has played well in both practices. He is a tough run defender and also is respectable in zone coverage. Brown stayed around the ball in the team scrimmage to get an interception after Michigan safety Lano Hill made a nice play to deflect the pass into the air. Early in his career, Brown could start out as a backup linebacker and special teams contributor. In time, he could challenge to compete for a starting position.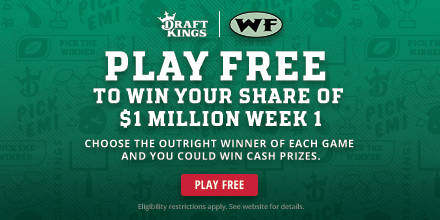 While Kalis had that ugly play against Brown, he's had a solid couple of days. He is a well-rounded interior blocker who fights hard at the point of attack. His run blocking is ahead of his pass protection, but Kalis (6-5, 305) has the talent to develop into a starting competitor at guard as a mid-round pick.


Auburn wide receiver Tony Stevens and Arkansas' Drew Morgan had nice practices. Stevens (6-4, 213) is a big wideout and could compete to be a Y (flanker) receiver that is a possession target and blocker. Stevens ran a great corner post route in the one-on-ones. Morgan (6-0, 193) could be a nice slot receiver. He has good hands and shifty route-running.


Michigan running back De'Veon Smith ran well on Tuesday, but he did have a fumble during the 11-on-11 running scrimmage. Middle Tennessee State running back I'Tavius Mathers also had some nice runs using speed to get upfield.

WalterFootball.com will have more recaps from the East-West Shrine practices on Tuesday and Wednesday along with a run-down of the post-practice team interviews. Follow @walterfootball for updates.



2017 East-West Shrine Game: Recap - 1/21
2017 East-West Shrine Game: Wednesday's West Team Practice Report - 1/18
2017 East-West Shrine Game: Wednesday's East Team Interviews - 1/18
2017 East-West Shrine Game: Wednesday's West Team Interviews - 1/18
2017 East-West Shrine Game: Wednesday's East Team Practice Report - 1/18
2017 East-West Shrine Game: Tuesday's West Team Practice Report - 1/17
2017 East-West Shrine Game: Tuesday's West Team Interviews - 1/17
2017 East-West Shrine Game: Tuesday's East Team Practice Report - 1/17
2017 East-West Shrine Game: Tuesday's East Team Interviews - 1/17
2017 East-West Shrine Game: Monday's West Team Practice Report - 1/16
2017 East-West Shrine Game: Monday's East Team Practice Report - 1/16
2017 East-West Shrine Game: Monday's West Team Interviews - 1/16
2017 East-West Shrine Game: Monday's East Team Interviews - 1/16
2017 East-West Shrine Game Home Page






Comment...














NFL Picks - Sept. 24


2019 NFL Mock Draft - Sept. 20


Fantasy Football Rankings - Sept. 5


2019 NBA Mock Draft - Aug. 13


2020 NFL Mock Draft - Aug. 1


NFL Power Rankings - June 3