2017 East-West Shrine Game: Tuesday's West Team Practice Report
By Charlie Campbell -
@draftcampbell
The second practice for the West team of the East-West Shrine was held in St. Petersburg, Fla. under sunny skies with temperatures in the 70s. The players were practicing in full pads.
The West team has a few players who are creating a buzz with scouts. One of the more interesting players that has teams interested is Manitoba guard Geoff Gray. The 6-foot-4, 315-pounder has good size with strength at the point of attack. Coming from a Canadian school, there is some rawness to his game and he will need to work on his pass protection for the NFL. However, Gray flashed some potential to develop in the one-on-ones. He has some athleticism to go along with his size. In speaking with sources, they think that Gray has used the East-West Shrine to go from being an undrafted free agent to a potential late-round pick.


Another player who caught the eye of sources was Louisiana-Lafayette running back Eli McGuire. Teams think the 5-foot-9, 205-pounder could have mid-round potential. This is a talented class of running backs, but McGuire is a good receiver out of the backfield with speed to slash through a defense. He had his second straight good practice and is definitely helping himself. Sources said that McGuire is a good kid, and he interviewed well with teams.











Washington State wide receiver Gabe Marks has helped himself this week. The 6-foot, 187-pounder has flashed some speed with the ability to generate separation. Marks has done well in the seven-on-seven sessions as defensive backs have struggled to run with him. Not only has he competed well on offense, but Marks has done well on special teams as well.


A player that is familiar with Marks that has impressed is UCLA cornerback Fabien Moreau. The 6-foot, 205-pounder has good size and is a polished player. He doesn't have elite speed or athleticism, but Moreau is a gritty player who could be a sleeper in a deep class of corners. Scouting sources have said they graded Moreau in the fourth round, but there's a chance that the team that likes him enough to draft him could do so a little sooner.


Baylor safety Orion Stewart showed some ball skill in college, and he continued that on Tuesday. He had an impressive diving pass break up in the one-on-ones early in the practice. Stewart could be a quality day-three selection.


The quarterbacks at the East-West Shrine are an unimpressive group as a whole. All six could easily go undrafted. Illinois quarterback Wes Lunt did have a nice throw on a bomb down the middle of the field that beat double coverage. Lunt could be a practice squad candidate.







Western Michigan quarterback Zach Terrell didn't impress on Tuesday. He had an ugly overthrew over a receiver that led to an interception by Oregon State cornerback Treston Decoud. Terrell (6-2, 210) looks short of a NFL skill set.


Two tight ends have played well from the West squad. USC's Taylor McNamara has impressed sources. They felt he showed some athletic ability as he made some nice leaping grabs on Tuesday, and faired pretty well as a blocker. McNamara (6-5, 255) has some size to him and he could compete to be a third tight end as a day-three pick.

Some team sources also have taken a liking to the balanced tools of Oklahoma State tight end Blake Jarwin. He has blocking potential but also can contribute as a receiver. He had a nice gain on a wide receiver screen and coaches were hear praising his blocking as well.


Wisconsin running back Dare Ogunbowale has had some decent runs, and he was never the feature back for the Badgers with Melvin Gordon and Corey Clement being the lead backs over the past few seasons. Ogunbowale showed some lack of technique with an ugly fumble on Tuesday.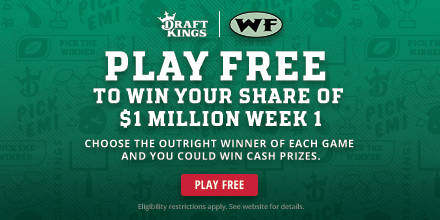 South Carolina defensive end Darius English wasn't as good on Tuesday as he was on Monday. English didn't wow in the one-on-ones, but he did record a sack of Terrell in the team scrimmage as he hunted down the quarterback when he tried to step up in the pocket. English is a sleeper who could be a nice backup outside linebacker in a 3-4 defense with some DPR (designated pass rusher) potential.


In the pass rushing one-on-ones, Arkansas defensive end Deatrich Wise Jr. had a better day on Tuesday compared to the opening session. He had a nice win over Toledo's Storm Norton with a rip move. He used the rip move against to beat Oregon State's Gavin Andrews. Wise tried a bull rush that was stonewalled by North Dakota State's Zack Johnson. Wise needs to continue to improve on day three.


The West team features two nose tackles who would be nice fits as rotational zero techniques in a 3-4 defense with Colorado's Josh Tupou and Missouri's Josh Augusta. The 6-foot-4, 375-pound Augusta did well in the one-on-ones with bull rushes down the pocket and a burst off the snap. He is working to get his weight down, but in a backup role with a limited number of snaps, Augusta could be a contributor.

Tupou (6-3, 345) had his second straight solid practice and did well in the one-on-ones. He bulled through Wyoming center Chase Roullier with ferocity. That was repeated against Charleston Southern's Erik Austell, as he rolled him back into the quarterback marker.

WalterFootball.com will have more recaps from the East-West Shrine practices on Tuesday and Wednesday along with a run-down of the post-practice team interviews. Follow @walterfootball for updates.



2017 East-West Shrine Game: Recap - 1/21
2017 East-West Shrine Game: Wednesday's West Team Practice Report - 1/18
2017 East-West Shrine Game: Wednesday's East Team Interviews - 1/18
2017 East-West Shrine Game: Wednesday's West Team Interviews - 1/18
2017 East-West Shrine Game: Wednesday's East Team Practice Report - 1/18
2017 East-West Shrine Game: Tuesday's West Team Practice Report - 1/17
2017 East-West Shrine Game: Tuesday's West Team Interviews - 1/17
2017 East-West Shrine Game: Tuesday's East Team Practice Report - 1/17
2017 East-West Shrine Game: Tuesday's East Team Interviews - 1/17
2017 East-West Shrine Game: Monday's West Team Practice Report - 1/16
2017 East-West Shrine Game: Monday's East Team Practice Report - 1/16
2017 East-West Shrine Game: Monday's West Team Interviews - 1/16
2017 East-West Shrine Game: Monday's East Team Interviews - 1/16
2017 East-West Shrine Game Home Page






Comment...














NFL Picks - Sept. 24


2019 NFL Mock Draft - Sept. 20


Fantasy Football Rankings - Sept. 5


2019 NBA Mock Draft - Aug. 13


2020 NFL Mock Draft - Aug. 1


NFL Power Rankings - June 3