By Chet Gresham -
@ChetGresham
Follow
@walterfootball
for updates.
Published Aug. 23, 2017.
With most of the trades and shuffling of players done, I'll now take a look at players I like to have big seasons, despite their ADPs. I want value throughout my drafts, but I also know that some players I draft will likely be based on their top projections. If you feel extra good about someone, well, take him if you can. Don't be stupid about it, but reaching for "your guys" is kind of part of the fun of fantasy. Stake your claim!
Le'Veon Bell, RB, Steelers.
Yes, Bell is the first or second player chosen in every draft, so you first have to have one of those draft spots, but if you do, Bell is my guy this season. He's healthy, not suspended and his offense will get Martavis Bryant back, which greatly opens up this offense, giving Bell more room to roam underneath as a runner and receiver. Over his last 18 games, Bell has averaged 142 total yards, 5.5 receptions and .67 touchdowns per game, which in 16 games, would come out to 2,289 yards, 88 receptions and 11 touchdowns. Yes, David Johnson is a touchdown machine and will be used a ton, but I like Pittsburgh's overall team better and even when Roethlisberger has been out with an injury, Bell still has averaged 129 total yards, 4.8 receptions, and .68 touchdowns across five games. Johnson could do that without Palmer, but I prefer the makeup of the Steelers' offense over the Cardinals.
A.J. Green, WR and Andy Dalton, QB, Bengals.
Green, when healthy, is a no doubt Top-5 receiver. He's easily one of the most consistent players in the league, finishing in the Top-5 for fantasy points per game for the majority of his career. And when Tyler Eifert is healthy, Green's touchdown numbers actually increase. Like so many things with fantasy, a player and those around him need to be healthy to be useful, which is why Dalton's numbers always hinge on the health of his offense, which right now looks like one of the best he's had. The addition of Joe Mixon and Joe Ross to the fold, along with a healthy Green and Eifert would put Dalton easily in the Top 10 conversation this year.
Rob Gronkowski, TE, Patriots.
Gronkowski's upside is that of a top wide receiver, and when he's on the field, that's often his average instead of upside. He can win you a league when healthy, but of course, health has been hard to come by for the Gronk. He played in two series this preseason already, which is his first preseason usage since 2012. Gronkowski is healthy coming into the season, which is good and hopefully will keep him from suffering any compensation injuries early on. You usually have to invest a first-round pick in him, but this season, he's fallen to the mid-second round, and even though there is risk, the upside is too great to skip him too often.
Terrelle Pryor, WR, Redskins.
Pryor is being drafted near his ceiling, but I see no reason he can't reach that ceiling this season. I love Kirk Cousins this season and expect Pryor to lead all of the Redskins' receivers in fantasy points, even if Jamison Crowder beats Pryor out for targets. Pryor's ability is multi-faceted, and he is very much a play-maker on an offense that will throw the ball more than your average bear.
Dalvin Cook, RB, Vikings.
The Minnesota Vikings may be a trend for me when it comes to targets this year because I like their schedule and core offensive players, yes, even Sam Bradford. But Cook is the jewel in that offense, as he's quickly shown ability in all phases of his job and appears to have a strong lead on the No. 1 spot in the backfield. His ability coupled with a sound team as a whole, should allow plenty of opportunities for the young back.
Keenan Allen, WR and Philip Rivers, QB, Chargers.
Yes, Allen's body has broken the last two seasons and he's likely hurt one of your fantasy teams over that span, but hey, three years in a row? What are the odds!? Well, I really don't know, but I do know that he is a target hog and first-round pick Mike Williams will start the season resting his back. The Chargers' offense should be potent, as they have weapons all around, but Allen is still Rivers' favorite target and has top-five upside in PPR leagues this year, which also means that Rivers has similar upside as long as health doesn't become a major factor like it has recently.
Larry Fitzgerald, WR, Cardinals.
Fitzgerald isn't going to go off like he used to, but he's easily the best target in Arizona right now and will likely stay that way for this season. Last season, Fitzgerald led the league in receptions with 107, which helped him to a top-10 PPR finish despite low receiving yards and touchdowns. Nothing much has changed from last season, so expect him to be peppered with targets once again.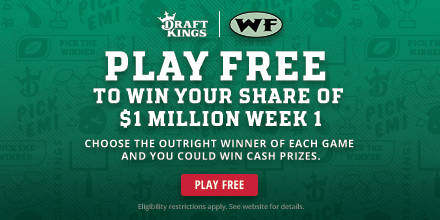 Bilal Powell, RB, Jets.
Much like the 49ers, the Jets will have very few targets who will demand the ball, and now that Quincy Enunwa is done for the year, they really are lacking in NFL talent at receiver. That's where Powell comes in. The Jets are also no stranger to throwing the ball to running backs, having ranked ninth in attempts to backs over the last two seasons. As Matt Forte fades away, there is a real chance that Powell can lead this team both in rushing and receiving.
Kirk Cousins, QB, Redskins.
I've never been a fan of Cousins, but he's won me over by playing strong football, while also getting a tremendous amount of work. Last season, he had the third-most completions, with 406, as well as the third-most yards. He was a top-10 finisher in those categories in 2015 as well, and this season, there's no reason he won't need to throw the ball just as much, as Robert Kelley is average at best and Samaje Perine appears to be way behind the curve so far. Cousins has also upped his rushing stats due to that lack of a running game and has put together seasons with five and four rushing touchdowns over the last two year. I expect he will again look to score when the opportunity arises near the goal line.
Kyle Rudolph, TE, Vikings.
Rudy saw a big jump in targets last season, and it paid off as he finished as the second-best fantasy tight end. There are flashier tight ends out there with higher ceilings, but injuries have plagued most of them over the last couple seasons, while Rudolph has two injury-free seasons over the last two years. The Vikings also have a fairly easy schedule, especially against pass defenses, which should make life a bit easier for Rudolph.
Danny Woodhead, RB and Jeremy Maclin, WR, Ravens.
I don't think Terrance West will win much extra work with his ability, so expect to see as much of Danny Woodhead as the Ravens can fit on the offense. They lost Steve Smith, Dennis Pitta, Kenneth Dixon, Kamar Aiken and Kyle Juszczyk from last season, and acquired Woodhead and Jeremy Maclin over the offseason. I don't see the Ravens' running game doing much, and they will likely still have trouble stopping teams through the air, so expect a bunch of targets for both Woodhead and Maclin this coming season.
Derrick Henry, RB, Titans.
The Titans offense will be good this season, no matter who is at running back between DeMarco Murray and Henry, but when you're looking at pure upside, Henry's is in the cosmos if Murray were to miss time. He's not cheap for a backup, but he also should have standalone flex value even when Murray is starting, so I'm not too worried about grabbing him at his ADP, especially with Top-5 fantasy upside in the wings.
Donte Moncrief, WR, Colts.
Injuries to both Moncrief and Andrew Luck have killed Moncrief in fantasy, but there's always next year, and here we are! Touchdowns are the target with Moncrief, who has 11 in the last 15 games he's played with Luck. The Colts don't have many strong touchdown-makers around the goal line, which puts Moncrief right in the mix each time they get in range.
Pierre Garcon, WR, 49ers.
Garcon is good, but he's not going to set the world on fire with 110 targets, but there is a strong chance that he will see a lot more than that this season, as he's easily the top target in San Francisco. Let's take a look at the other receivers on the roster: Marquise Goodwin, Jeremy Kerley, Aldrick Robinson, DeAndre Smelter, Trent Taylor, Aaron Burbidge and so on. Then, you can check out the tight ends as well, but you won't see anyone who will demand targets go their way. The 49ers are also going to be losing a lot and Brian Hoyer will need to throw the ball quite a bit, probably to Garcon. He should be a PPR stud.
Sam Bradford, QB, Vikings.
Bradford has been injured and not that good for a while now, but he's now entrenched in the Vikings' offense, which suits his style of play. He's extremely accurate, even downfield last season, albeit on fewer attempts than most quarterbacks. He also has a good group of receivers, with Stefon Diggs, Adam Thielen and Kyle Rudolph at the core, but also will add a strong running back in Dalvin Cook, who has shown good ability as a receiver already. Bradford's ability and offensive teammates should keep his floor high, while his ceiling remains lower than many quarterbacks, but his ceiling should be higher this year with an easy schedule, new weapons and a thorough knowledge of the playbook.
De'Angelo Henderson, RB, Broncos.
Henderson has looked great in preseason, while Jamaal Charles and Devontae Booker have yet to play. C.J. Anderson has the job for now, but he has yet to assert himself as the only choice, which gives Henderson a real chance to carve out valuable touches. He's no lock, but that's why he's a flier in fantasy, but the kind with good upside if the chips fall his way.
Kyle Juszczyk, RB, 49ers.
Mr. Consonant isn't going to be a player you'll have to fight over and likely somebody you can add later in free agency, but I've always been a fan of his ability. Now in San Francisco, I expect that ability to be pushed to the forefront on a team that lacks ability throughout the roster. He has caught 78 passes over the last two seasons with Baltimore, despite only starting in 18 games. He also got a $10.5 million guaranteed from the 49ers and will be used as a receiver often, as he's already been splitting time in practice between the running backs and tight ends.
For more recommendations, check out WalterFootball.com's
Fantasy Football Rankings
.
More 2017 Fantasy Football Articles:
Fantasy Football Rankings
2017 Fantasy Football Rankings:
2017 Fantasy Football Rankings: Quarterbacks
- 9/6 (Walt)
Chet Gresham's Fantasy Football Quarterback Rankings
- 8/28 (Chet)
2017 Fantasy Football Rankings: Running Backs
- 9/6 (Walt)
Chet Gresham's Fantasy Football Running Back Rankings
- 8/28 (Chet)
2017 Fantasy Football Rankings: Wide Receivers
- 9/6 (Walt)
Chet Gresham's Fantasy Football Wide Receiver Rankings
- 8/28 (Chet)
2017 Fantasy Football Rankings: Tight Ends
- 9/6 (Walt)
Chet Gresham's Fantasy Football Tight End Rankings
- 8/28 (Chet)
2017 Fantasy Football Rankings: Kickers
- 8/18 (Walt)
2017 Fantasy Football Rankings: Defenses
- 8/18 (Walt)
Fantasy Football Rookie Rankings
- 5/12 (Walt)
Fantasy Football Rookie Rankings: Dynasty
- 5/12 (Walt)
Fantasy Football Rookie Rankings: Dynasty
- 5/12 (Chet)
2017 Fantasy Football Mock Drafts:
2017 Fantasy Football Mock Draft: PPR
- 9/1 (Walt)
2017 Fantasy Football Mock Draft: Standard
- 8/31 (Walt)
2017 Fantasy Football Mock Draft: 2-QB, PPR
- 8/25 (Chet)
2017 Fantasy Football Mock Draft: PPR
- 8/24 (Walt)
2017 Fantasy Football Mock Draft: PPR
- 8/17 (Walt)
2017 Fantasy Football Mock Draft: Standard
- 8/10 (Walt)
2017 Fantasy Football Mock Draft: PPR
- 8/3 (Walt)
2017 Fantasy Football Mock Draft: Standard
- 7/27 (Walt)
2017 Fantasy Football Mock Draft: PPR
- 7/26 (Chet)
2017 Fantasy Football Mock Draft: PPR
- 7/20 (Walt)
2017 Fantasy Football Mock Draft: PPR
- 7/14 (Chet)
2017 Fantasy Football Mock Draft: Standard
- 7/13 (Walt)
2017 Fantasy Football Cheat Sheets:
2017 Fantasy Football Cheat Sheet: Top 250
- 9/6 (Walt)
2017 Fantasy Football Cheat Sheet: Top 250 PPR
- 9/6 (Walt)
2017 Fantasy Football Cheat Sheet: Top 250 2-QB
- 9/6 (Walt)
2017 Fantasy Football Cheat Sheet: Top 250 Touchdown League
- 9/6 (Walt)
2017 Fantasy Football Cheat Sheet: Custom
- 9/6 (Walt)
2017 Fantasy Football: Dynasty Rankings
- 9/6 (Walt)
2017 Fantasy Football PPR Rankings
- 8/16 (Chet)
2017 Fantasy Football Spreadsheets
- 9/6 (Walt)
2017 Fantasy Football Articles:
2017 Fantasy Football Stock Report: OTAs, Training Camp
- 9/6 (Walt)
2017 Fantasy Football Sleepers
- 9/2 (Walt)
2017 Fantasy Football Busts
- 9/2 (Walt)
2017 NFL Preseason Game Recaps
- 9/1 (Walt)
2017 Fantasy Football Stock Report: Preseason
- 9/1 (Walt)
2017 Fantasy Football: Running Backs with the Most Carries
- 1/31 (Walt)
NFL Picks
- Oct. 19
2019 NFL Mock Draft
- Oct. 18
2020 NFL Mock Draft
- Oct. 13
Fantasy Football Rankings
- Sept. 5
2019 NBA Mock Draft
- Aug. 13
NFL Power Rankings
- June 3