By Chet Gresham -
@ChetGresham
Follow
@walterfootball
for updates.
Running backs made a big return to the top of the fantasy point producers in 2016, with seven backs outscoring the top fantasy wide receivers. In 2015, Antonio Brown and Julio Jones both outscored all the running backs in the league. Of course in PPR leagues that changes, but it does show how well the top running backs fared, which is better than they have in a while.
Will running backs continue to be more valuable moving forward? Maybe more than they have been of late, but wide receivers should continue to be the safer early round pick due to fewer injuries and the normalcy of PPR leagues. But much will depend on the talent in the league, as players like Le'Veon Bell and David Johnson have crazy high ceilings. If you can find a back as good as them and will catch four or more passes a game, you just have a special player who doesn't reflect the position as a whole.
Surpassed the Hype: David Johnson, Cardinals
When Johnson finished 2015 as the seventh-best fantasy running back with just 161 total touches, the expectations for 2016 went through the roof, yet somehow Johnson still exceeded them. He went over 2,000 total yards, caught 80 passes and scored 20 touchdowns while topping 100 total yards in every game - except for the last one due to injury. To say he led his fantasy teams to victory in the fantasy playoffs would be an understatement. In Weeks 15 and 16, he totaled 244 yards, eight receptions and five touchdowns. Three of those touchdowns came against Seattle's stout defense as well.
Johnson was used heavily in 2016 with 373 touches, which likely contributed to his sprained MCL in Week 17. Thankfully, that injury won't require surgery and he's already jumping out of pools. I'm not one to predict injuries because it's an impossible task, but I do worry about Carson Palmer, who looked washed up at times last season. Johnson will need some help in 2017, so a healthy and productive Palmer is a big part of his outlook.
The Old and the Relentless: DeMarco Murray, Titans
Murray went from the NFL rushing leader in 2014 to a has-been in 2015 and then curly-queued right back into being one of the top backs in the league. It's pretty easy to blame Chip Kelly and his offense for Murray's troubles, but even if Murray himself were to blame, he was able to get right again with the power running game in Tennessee. Injuries did slow him down toward the end of the season somewhat, but he never missed a game. He did lose some work to Derrick Henry at times, and that could become more of a trend next season, but there's no doubt Murray will be the lead back while healthy. I don't expect his 2016 numbers this coming year, but I do expect he'll be a worthwhile back for your fantasy teams.
The Seven-reception Back who Finished as RB6: LeGarrette Blount, Patriots
We've seen Blount take over games and rack up touchdowns, but under Bill Belichick, we weren't always sure when Blount would get his chances to run the ball. Those chances came much more often in 2016 though, as he finished with 299 carries and 18 touchdowns. His previous high for rushing attempts was 201 in his rookie season, but he did have five yards per carry then compared to 3.9 yards per carry last season. The touchdowns were his fantasy bread and butter in 2016, but those are always tough to predict from year to year. A lot will depend on if the Patriots try to upgrade or bring in backs to compete with him to fill that between-the-tackles role, but I don't think we'll see back-to-back 18 touchdown seasons.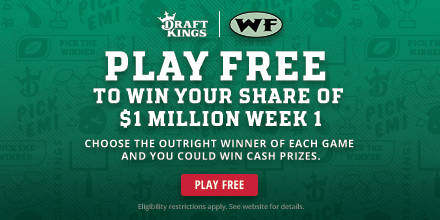 Biggest Disappointment: Todd Gurley, Rams
There are plenty of disappointing running backs, but Gurley is easily the head honcho. He played in every single game and not once topped 100 yards rushing. He had just one game in which he hit four yards per carry, when he rushed 12 times for 48 yards. In his very short career, Gurley has had eight games where he's topped four yards per carry, so he's also had 21 games where he didn't reach that average. Yes, the Rams are awful, but so were the Bears in 2016, yet Jordan Howard averaged over four yards per carry in 12 of his 15 games I'm concerned about Gurley moving forward, but hopefully a new coach might help motivate and scheme for Gurley more. I'm taking a wait-and-see approach right now.
The Healthy Scratch: Jay Ajayi, Dolphins
Ajayi started the 2016 season at home while his teammates traveled to Seattle. He hadn't won the starting job over Arian Foster and wasn't pleased. Coach Adam Gase wasn't pleased either and sat Ajayi for Week 1. Foster went on to get hurt in Week 2, but even though Ajayi was active, he was still part of a committee. It wasn't until Week 5 that he saw over 10 carries, and then in Week 6, when he broke out for 204 rushing yards and two touchdowns against the Pittsburgh Steelers. He followed that up with a 214-yard game against Buffalo and then 111 yards against the Jets. It was a true breakout, and even though some offensive line woes and nagging injuries hurt his production, he proved without a doubt that he is a special back. Ajayi is a bruiser, and I could see his career shortened with his running style and workload, but I expect him to be a great fantasy play - when healthy - in 2017.
The Backup: Jordan Howard, Bears
Coming into the 2016 season, Jeremy Langford was the de facto starting running back for the Chicago Bears. Langford started out slowly, but did score a touchdown in his first two games while running the ball 28 times for 85 yards. He then got hurt in Week 3 and the rest is all Howard, as he took over the job and flourished. As I mentioned in Gurley's section, Howard was able to average over four yards a carry in 12 of his 15 games, which is the kind of consistency I like to see from running backs. Often a running back can break off a couple of long runs that skew his overall yards-per-carry average, and even though some of those backs are good enough to break long-gainers consistently, I want my fantasy picks to be useful game in and game out, which Howard was, despite not getting many touchdowns due to the Bears lack of overall offense. I like him to continue playing well.
For more recommendations, check out WalterFootball.com's
Fantasy Football Rankings
.
More 2015 Fantasy Football Articles:
Fantasy Football Rankings
2015 Fantasy Football Rankings:
2015 Fantasy Football Rankings: Quarterbacks
- 9/10 (Walt)
Chet Gresham's Fantasy Football Quarterback Rankings
- 9/4 (Chet)
2015 Fantasy Football Rankings: Running Backs
- 9/10 (Walt)
Chet Gresham's Fantasy Football Running Back Rankings
- 9/4 (Chet)
2015 Fantasy Football Rankings: Wide Receivers
- 9/10 (Walt)
Chet Gresham's Fantasy Football Wide Receiver Rankings
- 9/4 (Chet)
2015 Fantasy Football Rankings: Tight Ends
- 9/10 (Walt)
Chet Gresham's Fantasy Football Tight End Rankings
- 9/4 (Chet)
Chet Gresham's Fantasy Football Flex Rankings
- 9/4 (Chet)
2015 Fantasy Football PPR Rankings
- 9/4 (Chet)
2015 Fantasy Football Rankings: Defenses
- 8/27 (Walt)
2015 Fantasy Football Rankings: Kickers
- 8/27 (Walt)
Fantasy Football Rookie Rankings
- 5/14 (Walt)
Fantasy Football Rookie Rankings: Dynasty
- 5/14 (Walt)
2015 Fantasy Football Mock Drafts:
2015 Fantasy Football Mock Draft Simulator
- 9/10 (Walt)
2015 Fantasy Football Mock Draft
- 9/3 (Walt)
2015 Fantasy Football Mock Draft
- 8/27 (Walt)
2015 Fantasy Football Mock Draft
- 8/20 (Walt)
2015 Fantasy Football Mock Draft
- 8/13 (Walt)
2015 Fantasy Football Experts Draft
- 8/11 (Chet)
2015 Fantasy Football Mock Draft
- 8/7 (Walt)
2015 Fantasy Football Mock Draft
- 8/6 (Chet)
2015 Fantasy Football Mock Draft
- 7/31 (Walt)
2015 Fantasy Football Mock Draft
- 7/23 (Walt)
2015 Fantasy Football Mock Draft (2-QB)
- 7/15 (Chet)
2015 Fantasy Football Mock Draft (PPR)
- 7/6 (Chet)
2015 Fantasy Football Cheat Sheets:
2015 Fantasy Football Cheat Sheet: Top 250
- 9/10 (Walt)
2015 Fantasy Football Cheat Sheet: Top 250 PPR
- 9/10 (Walt)
2015 Fantasy Football Cheat Sheet: Top 250 2-QB
- 9/10 (Walt)
2015 Fantasy Football Cheat Sheet: Top 250 Touchdown League
- 9/10 (Walt)
2015 Fantasy Football Cheat Sheet: Custom
- 9/10 (Walt)
2015 Fantasy Football: Dynasty Rankings
- 9/10 (Walt)
Chet Gresham's Fantasy Football Top 200 Rankings
- 9/4 (Chet)
Chet Gresham's 2015 Fantasy Football Positional Cheat Sheet
- 9/4 (Chet)
Chet Gresham's 2015 Fantasy Football Overall Cheat Sheet
- 9/4 (Chet)
2015 Fantasy Football Articles:
2015 Fantasy Football Stock Report: Training Camp
- 9/10 (Walt)
Fantasy Football Tight End Matchup Chart: Week 1
- 9/9 (Chet)
Fantasy Football Wide Receiver Matchup Chart: Week 1
- 9/8 (Chet)
2015 Fantasy Football Sleepers
- 9/8 (Walt)
Fantasy Football Running Back Matchup Chart: Week 1
- 9/7 (Chet)
Fantasy Football Quarterback Matchup Chart: Week 1
- 9/6 (Chet)
2015 NFL Preseason Recap, Fantasy Football Notes
- 9/4 (Walt)
2015 Fantasy Football Preseason Stock
- 9/4 (Walt)
2015 Fantasy Football Quarterback Targets
- 9/4 (Walt)
2015 Fantasy Football Busts
- 9/4 (Walt)
2015 Fantasy Football Goal-Line Running Backs
- 9/3 (Chet)
2015 Fantasy Football News
- 9/1 (Chet)
2015 Fantasy Football: Better Than ADP
- 8/31 (Chet)
Daily Fantasy Football: Running Backs
- 8/27 (Chet)
2015 Fantasy Football: Late-Round Running Back Fliers
- 8/24 (Chet)
2015 Fantasy Football Fallout: Jordy Nelson Injury
- 8/24 (Chet)
2015 Fantasy Football Players to Target
- 8/22 (Chet)
2015 Fantasy Football Spreadsheets
- 8/22 (Walt)
2015 Fantasy Football Round-by-Round Strategy Guide
- 8/20 (Walt)
2015 Fantasy Football: The Perfect Draft
- 8/20 (Chet)
2015 Fantasy Football Players to Avoid: LeSean McCoy
- 8/18 (Chet)
2015 Fantasy Football Values: Wide Receivers
- 8/14 (Chet)
Daily Fantasy Football: Wide Receivers
- 7/29 (Chet)
2015 Fantasy Football Value Profile: Brian Quick
- 7/22 (Walt)
2015 Fantasy Football Value Profile: Eli Manning
- 7/17 (Walt)
Daily Fantasy Football: A Primer
- 7/10 (Chet)
2015 Fantasy Football Value Profile: Jarvis Landry
- 7/7 (Walt)
Fantasy Football Offseason Stock Report: Up
- 5/15 (Walt)
Fantasy Football Offseason Stock Report: Down
- 5/15 (Walt)
2015 Fantasy Football: First-Round Bust History
- 2/17 (Walt)
2015 Fantasy Football: Overdrafted Players
- 2/15 (Walt)
2015 Fantasy Football: Running Backs with Most Carries
- 2/15 (Walt)
NFL Picks
- Oct. 22
2020 NFL Mock Draft
- Oct. 20
2019 NFL Mock Draft
- Oct. 18
Fantasy Football Rankings
- Sept. 5
2019 NBA Mock Draft
- Aug. 13
NFL Power Rankings
- June 3