By Chet Gresham -
@ChetGresham
Follow
@walterfootball
for updates.
Each fantasy season, we all put all our energy into finding the next breakout player, but sometimes going with the old, boring pick can win you championships. I will reach for that player I think is going to blow up just like anyone else, but when you see solid players fall in drafts because they are older, you have to take them.
Mike Wallace, WR, Ravens
Wallace is currently going off the board as the 50th wide receiver and 136th player overall. Last season, he finished as the 23rd-best fantasy receiver and is set up for another season of 100-plus targets. He also doesn't have Steve Smith to contend with and instead will battle Breshad Perriman for targets, while there is little else in the way of receivers in Baltimore who is good enough to command a big share of the targets. I like both of the Ravens' receivers at their ADPs, but Wallace is about as safe as it gets for his price.
Frank Gore, RB, Colts
Will this be the year Gore falls completely off? It is very possible, but we've been banking on that for a few years now. I don't think Gore has much left, but as a savvy veteran on a good offense, he will get the work he usually does, which just last year landed him as the 12th-best fantasy running back in the league. The recently drafted Marlon Mack has a lot of ability, but he will not be ready to pass protect, and I believe Gore is still a better inside runner, even at his ripe old age. Of course, if Gore were being drafted as the 12th-best fantasy running back, I wouldn't touch him with a longish pole, but as it is, he is being drafted as the 29th running back. He won't win your league for you, but his base production at his ADP is a small move that can build you a solid team.
Larry Fitzgerald, WR, Cardinals
This appears to be Fitzgerald's last season, and many fantasy players seem to think that means he's too old to play anymore. Well, he's still the obvious No. 1 receiver and, if healthy, will again lead the Cardinals in targets. Last season, he also ranked sixth in red-zone targets and second in fourth-quarter receptions. Carson Palmer wants Fitzgerald in crunch time, and last year, it showed as Fitzgerald finished as the 11th-best fantasy receiver. Like Gore, I would not want Fitzgerald as the 11th receiver off the board, but with his ADP set right now as the 30th receiver drafted, I am going to be more than happy to scoop him up around there.
Danny Woodhead, RB, Ravens
Woodhead is an interesting player this season. He'll be paired with Terrance West for the first four weeks while Kenneth Dixon is out due to suspension, which could get Woodhead's momentum going enough in the receiving game to keep him chugging along all season. Woodhead is 32 years old and has been hurt much of the last three seasons, but when he's on the field, he is catching passes and scoring touchdowns despite his Hobbit-like build. And the kicker is that the Ravens love throwing to their running backs. Over the last two seasons, they have targeted their backs 324 times. The Saints are second on that list with 309 targets. Woodhead led the league in running back receptions in 2015 with 81 for 756 yards and six touchdowns. If he can stay healthy and hold off Dixon in the receiving game, he will far out pace his running back ADP of 35 in PPR leagues.
Eric Decker, WR, Jets
Decker is almost always overlooked, but now coming off injury and playing for the lowly Jets, he has even more stink on him. He is currently going off the board as the 36th receiver, which is a great place to get him if you can. He has 14 touchdowns in his last 18 games and is now the undisputed No. 1 receiver with Brandon Marshall now in the NFC. Some may worry about Decker's health after hip and shoulder surgeries, but he is already participating in OTAs. The Jets will be bad, but Josh McCown isn't afraid to let the ball fly, and they will likely be trailing more than often, which should precipitate more passing to try to catch up. Unless we hear about a setback for Decker, I am on board for fantasy.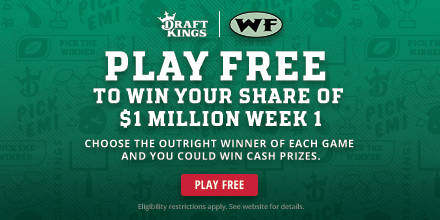 Pierre Garcon, WR, 49ers
Garcon, like Decker, will be the No. 1 receiver on a bad team. That fact doesn't always mean a player will be a good fantasy player, but when you factor in extra targets due to trailing, you usually can garner a useful fantasy pick. With Garcon, we get an extra helping of targets due to Kyle Shanahan's offense, which always favors the No. 1 receiver. You can see this throughout Shanahan's career, but especially in 2013 with Washington when he helped Garcon see 181 targets, of which he caught 113 for 1,346 yards. Now reunited with Shanahan, Garcon should again be the overwhelming main target on a team whose receiving starters project to be Garcon, Marquise Goodwin, Jeremy Kerley and Vance McDonald. Garcon is currently going off the board as the 43rd wide receiver, which is a bargain.
Kyle Rudolph, TE, Vikings
Rudolph has always been a tough sell due to his lack of targets, but offensive coordinator Pat Shurmur helped change that after taking over as offensive coordinator midway through the season, when he helped Rudolph to 9.4 targets per game over the last eight games. He ended up leading all tight ends in targets and finishing as the second-best fantasy tight end for 2016. Rudolph now is being drafted as the eighth tight end, which might be earlier than I want to draft a tight end, but with Shurmur hired on permanently, I feel confident Rudolph gives us a solid season at a position where it's tough to find consistency.
For more recommendations, check out WalterFootball.com's
Fantasy Football Rankings
.
More 2015 Fantasy Football Articles:
Fantasy Football Rankings
2015 Fantasy Football Rankings:
2015 Fantasy Football Rankings: Quarterbacks
- 9/10 (Walt)
Chet Gresham's Fantasy Football Quarterback Rankings
- 9/4 (Chet)
2015 Fantasy Football Rankings: Running Backs
- 9/10 (Walt)
Chet Gresham's Fantasy Football Running Back Rankings
- 9/4 (Chet)
2015 Fantasy Football Rankings: Wide Receivers
- 9/10 (Walt)
Chet Gresham's Fantasy Football Wide Receiver Rankings
- 9/4 (Chet)
2015 Fantasy Football Rankings: Tight Ends
- 9/10 (Walt)
Chet Gresham's Fantasy Football Tight End Rankings
- 9/4 (Chet)
Chet Gresham's Fantasy Football Flex Rankings
- 9/4 (Chet)
2015 Fantasy Football PPR Rankings
- 9/4 (Chet)
2015 Fantasy Football Rankings: Defenses
- 8/27 (Walt)
2015 Fantasy Football Rankings: Kickers
- 8/27 (Walt)
Fantasy Football Rookie Rankings
- 5/14 (Walt)
Fantasy Football Rookie Rankings: Dynasty
- 5/14 (Walt)
2015 Fantasy Football Mock Drafts:
2015 Fantasy Football Mock Draft Simulator
- 9/10 (Walt)
2015 Fantasy Football Mock Draft
- 9/3 (Walt)
2015 Fantasy Football Mock Draft
- 8/27 (Walt)
2015 Fantasy Football Mock Draft
- 8/20 (Walt)
2015 Fantasy Football Mock Draft
- 8/13 (Walt)
2015 Fantasy Football Experts Draft
- 8/11 (Chet)
2015 Fantasy Football Mock Draft
- 8/7 (Walt)
2015 Fantasy Football Mock Draft
- 8/6 (Chet)
2015 Fantasy Football Mock Draft
- 7/31 (Walt)
2015 Fantasy Football Mock Draft
- 7/23 (Walt)
2015 Fantasy Football Mock Draft (2-QB)
- 7/15 (Chet)
2015 Fantasy Football Mock Draft (PPR)
- 7/6 (Chet)
2015 Fantasy Football Cheat Sheets:
2015 Fantasy Football Cheat Sheet: Top 250
- 9/10 (Walt)
2015 Fantasy Football Cheat Sheet: Top 250 PPR
- 9/10 (Walt)
2015 Fantasy Football Cheat Sheet: Top 250 2-QB
- 9/10 (Walt)
2015 Fantasy Football Cheat Sheet: Top 250 Touchdown League
- 9/10 (Walt)
2015 Fantasy Football Cheat Sheet: Custom
- 9/10 (Walt)
2015 Fantasy Football: Dynasty Rankings
- 9/10 (Walt)
Chet Gresham's Fantasy Football Top 200 Rankings
- 9/4 (Chet)
Chet Gresham's 2015 Fantasy Football Positional Cheat Sheet
- 9/4 (Chet)
Chet Gresham's 2015 Fantasy Football Overall Cheat Sheet
- 9/4 (Chet)
2015 Fantasy Football Articles:
2015 Fantasy Football Stock Report: Training Camp
- 9/10 (Walt)
Fantasy Football Tight End Matchup Chart: Week 1
- 9/9 (Chet)
Fantasy Football Wide Receiver Matchup Chart: Week 1
- 9/8 (Chet)
2015 Fantasy Football Sleepers
- 9/8 (Walt)
Fantasy Football Running Back Matchup Chart: Week 1
- 9/7 (Chet)
Fantasy Football Quarterback Matchup Chart: Week 1
- 9/6 (Chet)
2015 NFL Preseason Recap, Fantasy Football Notes
- 9/4 (Walt)
2015 Fantasy Football Preseason Stock
- 9/4 (Walt)
2015 Fantasy Football Quarterback Targets
- 9/4 (Walt)
2015 Fantasy Football Busts
- 9/4 (Walt)
2015 Fantasy Football Goal-Line Running Backs
- 9/3 (Chet)
2015 Fantasy Football News
- 9/1 (Chet)
2015 Fantasy Football: Better Than ADP
- 8/31 (Chet)
Daily Fantasy Football: Running Backs
- 8/27 (Chet)
2015 Fantasy Football: Late-Round Running Back Fliers
- 8/24 (Chet)
2015 Fantasy Football Fallout: Jordy Nelson Injury
- 8/24 (Chet)
2015 Fantasy Football Players to Target
- 8/22 (Chet)
2015 Fantasy Football Spreadsheets
- 8/22 (Walt)
2015 Fantasy Football Round-by-Round Strategy Guide
- 8/20 (Walt)
2015 Fantasy Football: The Perfect Draft
- 8/20 (Chet)
2015 Fantasy Football Players to Avoid: LeSean McCoy
- 8/18 (Chet)
2015 Fantasy Football Values: Wide Receivers
- 8/14 (Chet)
Daily Fantasy Football: Wide Receivers
- 7/29 (Chet)
2015 Fantasy Football Value Profile: Brian Quick
- 7/22 (Walt)
2015 Fantasy Football Value Profile: Eli Manning
- 7/17 (Walt)
Daily Fantasy Football: A Primer
- 7/10 (Chet)
2015 Fantasy Football Value Profile: Jarvis Landry
- 7/7 (Walt)
Fantasy Football Offseason Stock Report: Up
- 5/15 (Walt)
Fantasy Football Offseason Stock Report: Down
- 5/15 (Walt)
2015 Fantasy Football: First-Round Bust History
- 2/17 (Walt)
2015 Fantasy Football: Overdrafted Players
- 2/15 (Walt)
2015 Fantasy Football: Running Backs with Most Carries
- 2/15 (Walt)
NFL Picks
- Oct. 22
2020 NFL Mock Draft
- Oct. 20
2019 NFL Mock Draft
- Oct. 18
Fantasy Football Rankings
- Sept. 5
2019 NBA Mock Draft
- Aug. 13
NFL Power Rankings
- June 3