By Chet Gresham -
@ChetGresham
Follow
@walterfootball
for updates.
The Cleveland Browns were awful last season, but new coach Hue Jackson gave us some glimmers of hope in fantasy. His record as a running back guru is specifically where I would like to return when looking toward third-year back Isaiah Crowell's fantasy stock.
Coming into Cleveland last season, Hue Jackson had led Oakland to second in rushing yards and rushing touchdowns then seventh in both categories, and then with the Bengals, he led them to the sixth and 13th-most rushing yards and second- and fourth-most touchdowns. He likes to run the ball and has been effective, especially getting into the end zone.
Those numbers didn't quite correlate into big rushing yards and touchdowns for his new team last season, but there were signs. First off, the Browns couldn't win and were trailing early and often. That made rushing the ball a tough task, as they ranked 31st in rushing attempts. That of course isn't the number you want to see if you have invested in the Browns' run game, but amazingly they finished 19th in yardage, 16th in rushing touchdowns and second in yards per attempt. So the rushing game was effective and used around the goal line, as they ran the ball 62 percent of the time when inside the five-yard line - eighth highest - and they converted half of those into touchdowns - seventh highest.
Those numbers are a good base to start from and many of them were put up by Mr. Isaiah Crowell, as he rushed the ball 198 times for 952 yards and seven touchdowns, with a robust 4.8 yards per carry. He also caught 40 of 53 targets for 319 yards to give him a decent 1,271 yards from scrimmage. His season wasn't all unicorns and candy canes, but he showed plenty of ability and his coach continued to back him as the lead runner and push to get him the ball.
This offseason, Jackson and the Browns tendered Crowell with a second-round value, all but assuring they were holding onto him as they look to give him a long-time deal. They also went out and beefed up their offensive line, which was already had strong pieces, when they stole one of the best young right guards in the game from the Bengals, Kevin Zeitler, and center J.C. Tretter from the Packers. Cleveland also kept future Hall-of-Famer Joe Thomas and extended left guard Joel Bitonio. The commitment to the run and Crowell is a huge plus sign for Crowell's fantasy outlook this year.
Jackson always uses two running backs, but his commitment to the run almost always keep both backs in the fantasy ranks, so I'm not worried about Duke Johnson taking a lot away from Crowell, as Crowell did see 53 targets last year. As long as the Browns aren't quite as bad as last season, they will not finish 31st in rushing attempts, especially with Hue Jackson at the helm.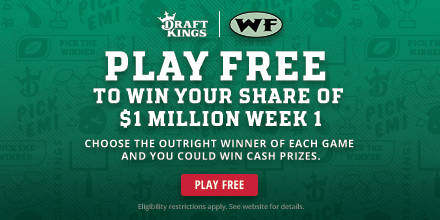 You aren't going to find many three-down backs out there, so you aren't comparing Crowell to David Johnson and Le'Veon Bell. We want to look at Crowell in comparison to other early down backs in a committee, which there are many to compare, but not many on a team that will be as run-oriented under a coach like Jackson with a beefed-up offensive line. For more advice and recommendations, check out WalterFootball.com's
Fantasy Football Rankings
.
More 2017 Fantasy Football Articles:
Fantasy Football Rankings
2017 Fantasy Football Rankings:
2017 Fantasy Football Rankings: Quarterbacks
- 9/6 (Walt)
Chet Gresham's Fantasy Football Quarterback Rankings
- 8/28 (Chet)
2017 Fantasy Football Rankings: Running Backs
- 9/6 (Walt)
Chet Gresham's Fantasy Football Running Back Rankings
- 8/28 (Chet)
2017 Fantasy Football Rankings: Wide Receivers
- 9/6 (Walt)
Chet Gresham's Fantasy Football Wide Receiver Rankings
- 8/28 (Chet)
2017 Fantasy Football Rankings: Tight Ends
- 9/6 (Walt)
Chet Gresham's Fantasy Football Tight End Rankings
- 8/28 (Chet)
2017 Fantasy Football Rankings: Kickers
- 8/18 (Walt)
2017 Fantasy Football Rankings: Defenses
- 8/18 (Walt)
Fantasy Football Rookie Rankings
- 5/12 (Walt)
Fantasy Football Rookie Rankings: Dynasty
- 5/12 (Walt)
Fantasy Football Rookie Rankings: Dynasty
- 5/12 (Chet)
2017 Fantasy Football Mock Drafts:
2017 Fantasy Football Mock Draft: PPR
- 9/1 (Walt)
2017 Fantasy Football Mock Draft: Standard
- 8/31 (Walt)
2017 Fantasy Football Mock Draft: 2-QB, PPR
- 8/25 (Chet)
2017 Fantasy Football Mock Draft: PPR
- 8/24 (Walt)
2017 Fantasy Football Mock Draft: PPR
- 8/17 (Walt)
2017 Fantasy Football Mock Draft: Standard
- 8/10 (Walt)
2017 Fantasy Football Mock Draft: PPR
- 8/3 (Walt)
2017 Fantasy Football Mock Draft: Standard
- 7/27 (Walt)
2017 Fantasy Football Mock Draft: PPR
- 7/26 (Chet)
2017 Fantasy Football Mock Draft: PPR
- 7/20 (Walt)
2017 Fantasy Football Mock Draft: PPR
- 7/14 (Chet)
2017 Fantasy Football Mock Draft: Standard
- 7/13 (Walt)
2017 Fantasy Football Cheat Sheets:
2017 Fantasy Football Cheat Sheet: Top 250
- 9/6 (Walt)
2017 Fantasy Football Cheat Sheet: Top 250 PPR
- 9/6 (Walt)
2017 Fantasy Football Cheat Sheet: Top 250 2-QB
- 9/6 (Walt)
2017 Fantasy Football Cheat Sheet: Top 250 Touchdown League
- 9/6 (Walt)
2017 Fantasy Football Cheat Sheet: Custom
- 9/6 (Walt)
2017 Fantasy Football: Dynasty Rankings
- 9/6 (Walt)
2017 Fantasy Football PPR Rankings
- 8/16 (Chet)
2017 Fantasy Football Spreadsheets
- 9/6 (Walt)
2017 Fantasy Football Articles:
2017 Fantasy Football Stock Report: OTAs, Training Camp
- 9/6 (Walt)
2017 Fantasy Football Sleepers
- 9/2 (Walt)
2017 Fantasy Football Busts
- 9/2 (Walt)
2017 NFL Preseason Game Recaps
- 9/1 (Walt)
2017 Fantasy Football Stock Report: Preseason
- 9/1 (Walt)
2017 Fantasy Football: Running Backs with the Most Carries
- 1/31 (Walt)
NFL Picks
- Sept. 20
2019 NFL Mock Draft
- Sept. 20
Fantasy Football Rankings
- Sept. 5
2019 NBA Mock Draft
- Aug. 13
2020 NFL Mock Draft
- Aug. 1
NFL Power Rankings
- June 3