By Chet Gresham -
@ChetGresham
Follow
@walterfootball
for updates.
When drafting you want to have your draft cheatsheet gathered into tiers to help you find value and not overreach for someone. But tiers are also subjective enough that you need to feel confident in your tiering so you don't second guess yourself. It's still early in the offseason, so these tiers will change, but we're already mocking and drafting in best-ball leagues, so there is no time like the present to start grouping players.
Tier 1
Aaron Rodgers
Rodgers continues to put up great numbers despite injuries, slumps, offensive line woes, bad coaching and all that noise. In eight seasons of 15 or more games played, Rodgers has finished as the No. 1 or 2 fantasy quarterback in seven of those, and his worst finish ever was seventh-best. He's still within his prime, and there is no reason to think he'll fall off a cliff after his second-best fantasy season ever last year, especially without a strong running game. I usually don't draft a quarterback early, but Rodgers will sometimes be an exception if he falls into or past the third round.
Tier 2
Andrew Luck
Tom Brady
Drew Brees
Russell Wilson
This tier is one of my favorite to land deeper in drafts, as sometimes I can grab Brady or Wilson at value, but mostly I will end up waiting. All four have No. 1 upside, but not quite the track record of Rodgers. Brady is older than dirt, but also has the best coach and one of the best offenses in the league, and he showed once again last season he could put up big fantasy numbers, even without Rob Gronkowski. This season, Brady should have Gronkowski back and has the addition Brandin Cooks. That's not really fair. Brees and Luck are consistent top-5 quarterbacks, and I don't see that changing this season.
Tier 3
Kirk Cousins
Matt Ryan
This is an odd tier that I could see merging with Tier 4, but health, volume and supporting cast are something these two guys have, which should keep them safer than some of the guys below. I don't think Ryan or Cousins are, in any way, transcendent quarterbacks, but they are solid and have offensive systems and players around them who will continue to allow them to flourish.
You can argue that losing DeSean Jackson and Pierre Garcon should drop Cousins back down into the pack, but Terrelle Pryor and Josh Doctson added to Jordan Reed and Jamison Crowder - with a sprinkling of Chris Thompson - should keep Cousins right on track. Cousins threw the ball 606 times last season and I don't think the run game and/or defense is going to change that number much this year.
Ryan, on the other hand, destroyed his personal bests last year on his way to MVP honors. We knew he could be good, but he also lacked a strong consistency of offensive play-makers, especially after Tony Gonzalez and Roddy White were sent out to pasture. Last season, Ryan had Devonta Freeman, Tevin Coleman and Taylor Gabriel step up alongside Mohamed Sanu and Julio Jones to put together big play after big play. Ryan still has his core offensive players and a second-year Austin Hooper, which should keep Ryan as a consistent fantasy producer, even if he regresses a little from his best fantasy season.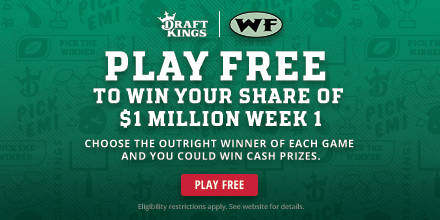 Tier 4
Ben Roethlisberger
Philip Rivers
Derek Carr
Marcus Mariota
Cam Newton
Dak Prescott
This is probably my favorite tier, as the upside is quite high for all of these guys. The top two, Roethlisberger and Rivers, would be in the tier above if it weren't for injuries. For Roethlisberger, the injuries are to himself, but for Rivers, the injuries are to his team. I feel weird factoring in random injuries to wide receivers and offensive linemen to projections of Rivers, but good lord, it happens every single year! We already have rookie Mike Williams hurt, and you know how often Keenan Allen is healthy. If the Chargers' offense can stay relatively healthy, I love Rivers this year as a top-5 quarterback and will be drafting him whenever he falls.
Carr and Mariota showed me stretches last season that were right up their with the top-tier guys, and both have only seen good additions to their offense. They aren't locks by any means, but the fact they've shown they can do it is always something I like, and now all we need is consistency.
I've gone all over the place with Cam Newton's ranking this offseason, and I might continue moving him up, but he will no doubt stay in this tier. He's not a good pure passer. That's just the way it goes, but he is competent, and now he has added Christian McCaffrey and Curtis Samuel to go along with Greg Olsen, Kelvin Benjamin, Jonathan Stewart and Devin Funchess. I expect the Panthers' offense to be a little more contained, but also more consistent, and even though Newton will likely run fewer times, he isn't going to stop running and should still be a contender at the goal line. I think his ADP will continue to rise unfortunately, but if he's available later, I'm grabbing him.
Tier 5
Eli Manning
Jameis Winston
Andy Dalton
Matthew Stafford
Tiers five and six are where I likely will see the most movement in my rankings this preseason. The additions of Eric Decker and Jeremy Maclin to some of these teams will push their quarterback up a bit and likely for good reason, especially when these quarterbacks are so close together.
Eli Manning is my fantasy nemesis, and he let me down big time last season. New head coach and past offensive coordinator Ben McAdoo has upped Manning's pass attempts, and while it should have resulted in better fantasy finishes, Manning was just bad last year. The addition of Brandon Marshall and the lack of a strong running game will keep Manning throwing, which also keeps his upside high, so I'm willing to take a risk on him again, but I'll need him at value.
Winston added some good weapons with DeSean Jackson, O.J. Howard and Chris Godwin, plus Winston is still young and has Mike Evans as his No. 1 receiver. Add in a few rushing touchdowns, and Winston pushes into the top-10 quarterbacks this year.
Andy Dalton, like Matt Ryan, needs players around him to do the heavy lifting, and for the Bengals, they have a good group of pass catchers with A.J. Green, Tyler Eifert and now John Ross and Joe Mixon. Unlike someone like Aaron Rodgers, Dalton can't make up for lack of talent around him with his arm, but if his guys can stay healthy, he'll be an asset in fantasy, just like he was in 2015 before his injury.
Tier 6
Tyrod Taylor
Carson Wentz
Blake Bortles
Carson Palmer
Joe Flacco
Ryan Tannehill
This is the last tier I would draft from for a starting single-quarterback league, but I would likely need a backup who I like to allow me to stream quarterbacks throughout the season. I also think the Bills will grab Maclin or Decker, and I will likely move "TyGod" up a tier, and if Flacco gets some help with either of those guys, I will also feel better about his prospects this season. So, there is room for movement here and there is also upside. Carson Wentz has a whole stable of good receivers to throw to with the addition of Alshon Jeffery and Torrey Smith. Bortles has the throwing mechanics of a catapult, but also has Allen Robinson to throw to. And Palmer has a top-tier offense if he and his offensive line can stay healthy.
Tier 7
Josh McCown
Alex Smith
Trevor Siemian
Sam Bradford
Brian Hoyer
Mike Glennon
Jared Goff
Tom Savage
Unless I'm in a 2QB league, I will likely be avoiding these players.
Tier 8
Deshaun Watson
DeShone Kizer
Paxton Lynch
Cody Kessler
Mitch Trubisky
Brock Osweiler
Jimmy Garoppolo
Colin Kaepernick
A.J. McCarron
These guys are a mix of upside and downside, but their true value will come only if they can win a starting job somewhere.
For more recommendations, check out WalterFootball.com's
Fantasy Football Rankings
.
More 2015 Fantasy Football Articles:
Fantasy Football Rankings
2015 Fantasy Football Rankings:
2015 Fantasy Football Rankings: Quarterbacks
- 9/10 (Walt)
Chet Gresham's Fantasy Football Quarterback Rankings
- 9/4 (Chet)
2015 Fantasy Football Rankings: Running Backs
- 9/10 (Walt)
Chet Gresham's Fantasy Football Running Back Rankings
- 9/4 (Chet)
2015 Fantasy Football Rankings: Wide Receivers
- 9/10 (Walt)
Chet Gresham's Fantasy Football Wide Receiver Rankings
- 9/4 (Chet)
2015 Fantasy Football Rankings: Tight Ends
- 9/10 (Walt)
Chet Gresham's Fantasy Football Tight End Rankings
- 9/4 (Chet)
Chet Gresham's Fantasy Football Flex Rankings
- 9/4 (Chet)
2015 Fantasy Football PPR Rankings
- 9/4 (Chet)
2015 Fantasy Football Rankings: Defenses
- 8/27 (Walt)
2015 Fantasy Football Rankings: Kickers
- 8/27 (Walt)
Fantasy Football Rookie Rankings
- 5/14 (Walt)
Fantasy Football Rookie Rankings: Dynasty
- 5/14 (Walt)
2015 Fantasy Football Mock Drafts:
2015 Fantasy Football Mock Draft Simulator
- 9/10 (Walt)
2015 Fantasy Football Mock Draft
- 9/3 (Walt)
2015 Fantasy Football Mock Draft
- 8/27 (Walt)
2015 Fantasy Football Mock Draft
- 8/20 (Walt)
2015 Fantasy Football Mock Draft
- 8/13 (Walt)
2015 Fantasy Football Experts Draft
- 8/11 (Chet)
2015 Fantasy Football Mock Draft
- 8/7 (Walt)
2015 Fantasy Football Mock Draft
- 8/6 (Chet)
2015 Fantasy Football Mock Draft
- 7/31 (Walt)
2015 Fantasy Football Mock Draft
- 7/23 (Walt)
2015 Fantasy Football Mock Draft (2-QB)
- 7/15 (Chet)
2015 Fantasy Football Mock Draft (PPR)
- 7/6 (Chet)
2015 Fantasy Football Cheat Sheets:
2015 Fantasy Football Cheat Sheet: Top 250
- 9/10 (Walt)
2015 Fantasy Football Cheat Sheet: Top 250 PPR
- 9/10 (Walt)
2015 Fantasy Football Cheat Sheet: Top 250 2-QB
- 9/10 (Walt)
2015 Fantasy Football Cheat Sheet: Top 250 Touchdown League
- 9/10 (Walt)
2015 Fantasy Football Cheat Sheet: Custom
- 9/10 (Walt)
2015 Fantasy Football: Dynasty Rankings
- 9/10 (Walt)
Chet Gresham's Fantasy Football Top 200 Rankings
- 9/4 (Chet)
Chet Gresham's 2015 Fantasy Football Positional Cheat Sheet
- 9/4 (Chet)
Chet Gresham's 2015 Fantasy Football Overall Cheat Sheet
- 9/4 (Chet)
2015 Fantasy Football Articles:
2015 Fantasy Football Stock Report: Training Camp
- 9/10 (Walt)
Fantasy Football Tight End Matchup Chart: Week 1
- 9/9 (Chet)
Fantasy Football Wide Receiver Matchup Chart: Week 1
- 9/8 (Chet)
2015 Fantasy Football Sleepers
- 9/8 (Walt)
Fantasy Football Running Back Matchup Chart: Week 1
- 9/7 (Chet)
Fantasy Football Quarterback Matchup Chart: Week 1
- 9/6 (Chet)
2015 NFL Preseason Recap, Fantasy Football Notes
- 9/4 (Walt)
2015 Fantasy Football Preseason Stock
- 9/4 (Walt)
2015 Fantasy Football Quarterback Targets
- 9/4 (Walt)
2015 Fantasy Football Busts
- 9/4 (Walt)
2015 Fantasy Football Goal-Line Running Backs
- 9/3 (Chet)
2015 Fantasy Football News
- 9/1 (Chet)
2015 Fantasy Football: Better Than ADP
- 8/31 (Chet)
Daily Fantasy Football: Running Backs
- 8/27 (Chet)
2015 Fantasy Football: Late-Round Running Back Fliers
- 8/24 (Chet)
2015 Fantasy Football Fallout: Jordy Nelson Injury
- 8/24 (Chet)
2015 Fantasy Football Players to Target
- 8/22 (Chet)
2015 Fantasy Football Spreadsheets
- 8/22 (Walt)
2015 Fantasy Football Round-by-Round Strategy Guide
- 8/20 (Walt)
2015 Fantasy Football: The Perfect Draft
- 8/20 (Chet)
2015 Fantasy Football Players to Avoid: LeSean McCoy
- 8/18 (Chet)
2015 Fantasy Football Values: Wide Receivers
- 8/14 (Chet)
Daily Fantasy Football: Wide Receivers
- 7/29 (Chet)
2015 Fantasy Football Value Profile: Brian Quick
- 7/22 (Walt)
2015 Fantasy Football Value Profile: Eli Manning
- 7/17 (Walt)
Daily Fantasy Football: A Primer
- 7/10 (Chet)
2015 Fantasy Football Value Profile: Jarvis Landry
- 7/7 (Walt)
Fantasy Football Offseason Stock Report: Up
- 5/15 (Walt)
Fantasy Football Offseason Stock Report: Down
- 5/15 (Walt)
2015 Fantasy Football: First-Round Bust History
- 2/17 (Walt)
2015 Fantasy Football: Overdrafted Players
- 2/15 (Walt)
2015 Fantasy Football: Running Backs with Most Carries
- 2/15 (Walt)
NFL Picks
- Oct. 22
2020 NFL Mock Draft
- Oct. 20
2019 NFL Mock Draft
- Oct. 18
Fantasy Football Rankings
- Sept. 5
2019 NBA Mock Draft
- Aug. 13
NFL Power Rankings
- June 3