By Chet Gresham -
@ChetGresham
Published May 10, 2017
Follow
@walterfootball
for updates.
I'm currently in my rookie draft for my 14-Team Rotoworld Dynasty PPR League, and I thought I'd give you a peek at the results.
1.01 Nick Mensio --
Joe Mixon, RB, Bengals
Mixon has the attributes to be a top running back in this league and could benefit from the Bengals' run-focused offense, especially around the goal line. I don't like what the Bengals did to their offensive line by letting key players go this offseason, but I am not super high on any receivers this year, and the running backs all have a wide range of outcomes, so I'm not at all against Mixon as the first pick even though I prefer McCaffrey.
1.02 Seth Trachtman --
Christian McCaffrey, RB, Panthers
I believe Seth traded up to get McCaffrey here, so you can see that he was happy to see Mixon go first. As this is a PPR league, there's no reason to shy away from McCaffrey, and if you need someone to plug in your lineup from day one, he's your guy.
1.03 Patrick Daugherty --
Leonard Fournette, RB, Jaguars
Fournette is the consensus No. 1 rookie pick this season and for good reason. We know he is going to see a big workload, and he's pretty darn good. I prefer McCaffrey and Corey Davis to Fournette by a smidgen, but could see myself grabbing him No. 2 overall without much of a fight.
1.04 Raymond Summerlin --
Corey Davis, WR, Titans
Davis might be the safest pick going in rookie drafts this season. He is a solid player who is joining a young up-and-coming quarterback and a receiving corps that doesn't have a stud receiver to compete with. If I am thin at wide receiver, I am making a beeline for Davis and would take him No. 1 overall if need dictated.
1.05 Ryan Van Bibber --
Dalvin Cook, RB, Vikings
Cook is an interesting case, as he's likely the best back in Minnesota, but will have to share carries while he learns the offense and pass protection. The Vikings also have a weak offensive line and a void at quarterback. I like Cook for his ability, but not for his landing spot.
1.06 Adam Levitan --
Mike Williams, WR, Chargers
Williams probably landed in the best spot for his ability, as Philip Rivers loves big wide receivers and can fit the ball in tight windows or lead a receiver open with the best of them. Williams will have plenty of competition for targets from Keenan Allen, Tyrell Williams and Hunter Henry, but as long as Rivers is playing, I think Mike Williams has good upside.
1.07 Mike Clay --
John Ross, WR, Bengals
The speedster will need to learn how to get out of the blocks with big, physical NFL corners on him, but his tremendous ability in space will be a nice complement to A.J. Green, who will also help Ross see less coverage on his side of the field.
1.08 Josh Norris --
Alvin Kamara, RB, Saints
The Saints are hoping Kamara will be their Reggie Bush/Darren Sproles as a receiver. I wasn't that high on Kamara in the 2017 NFL Draft, but this was by far the best place for him to land. He could be a PPR stud with time in this offense, especially if the Saints end up shipping Mark Ingram off sooner than later.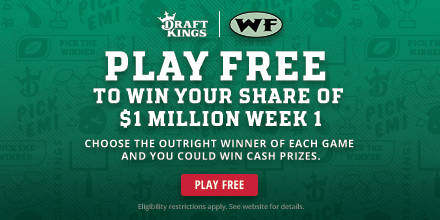 1.09 Chet Gresham --
Samaje Perine, RB, Redskins
I'm in need of running backs in this league; I unfortunately already have a corral of okay tight ends, and I'm not all that sold on the wide receivers this season, so I went with my man Perine. He should fit well in Washington's blocking scheme, and I like his ability more than Rob Kelley's.
1.10 Ryan Van Bibber --
David Njoku, TE, Browns
Njoku should quickly be pushed into playing time after the Browns let Gary Barnidge go, and Njoku has similar upside to the other top tight ends going in your rookie drafts. He can't block like O.J. Howard, so he might not see quite as many snaps, but he should see as many receiving routes soon.
1.11 Mike Clay --
Kareem Hunt, RB, Chiefs
Many people like Hunt to take over or at least cut deeply into Spencer Ware's production, which may happen, but I still like Ware a bit more and think Hunt will have a tough time become a top fantasy back in this league.
1.12 Mike Clay --
O.J. Howard, TE, Bucs
Howard is a beast and will automatically be used as a blocker in Tampa Bay, so he will be on the field, giving him more chances to impress as a receiver as the season goes on. It's, of course, tough for any rookie tight end to put up good fantasy numbers, but we know Jameis Winston enjoys throwing to his tight ends, and if Howard gets going, he could have some value early.
1.13 Sigmund Bloom --
Evan Engram, TE, Giants
Engram probably has more value for fantasy as a wide receiver in the longer term, but as a tight end, he might be able to see more playing time in New York to start his career. Either way it will be tough for him to put up good stats with so many mouths to feed for Eli Manning, but Brandon Marshall won't be around forever, and Engram should be able to fill Marshall's spot at some point.
1.14 Ryan Van Bibber --
Zay Jones, WR, Bills
Jones has good potential, but I don't care for the landing spot. The Bills don't seem to be interested in throwing the ball all that much, and if they let Tyrod Taylor go next offseason, I expect they will be hurting in that department even more.
Go on to Round 2
. Also, check out our
Fantasy Football Rankings
.
More 2015 Fantasy Football Articles:
Fantasy Football Rankings
2015 Fantasy Football Rankings:
2015 Fantasy Football Rankings: Quarterbacks
- 9/10 (Walt)
Chet Gresham's Fantasy Football Quarterback Rankings
- 9/4 (Chet)
2015 Fantasy Football Rankings: Running Backs
- 9/10 (Walt)
Chet Gresham's Fantasy Football Running Back Rankings
- 9/4 (Chet)
2015 Fantasy Football Rankings: Wide Receivers
- 9/10 (Walt)
Chet Gresham's Fantasy Football Wide Receiver Rankings
- 9/4 (Chet)
2015 Fantasy Football Rankings: Tight Ends
- 9/10 (Walt)
Chet Gresham's Fantasy Football Tight End Rankings
- 9/4 (Chet)
Chet Gresham's Fantasy Football Flex Rankings
- 9/4 (Chet)
2015 Fantasy Football PPR Rankings
- 9/4 (Chet)
2015 Fantasy Football Rankings: Defenses
- 8/27 (Walt)
2015 Fantasy Football Rankings: Kickers
- 8/27 (Walt)
Fantasy Football Rookie Rankings
- 5/14 (Walt)
Fantasy Football Rookie Rankings: Dynasty
- 5/14 (Walt)
2015 Fantasy Football Mock Drafts:
2015 Fantasy Football Mock Draft Simulator
- 9/10 (Walt)
2015 Fantasy Football Mock Draft
- 9/3 (Walt)
2015 Fantasy Football Mock Draft
- 8/27 (Walt)
2015 Fantasy Football Mock Draft
- 8/20 (Walt)
2015 Fantasy Football Mock Draft
- 8/13 (Walt)
2015 Fantasy Football Experts Draft
- 8/11 (Chet)
2015 Fantasy Football Mock Draft
- 8/7 (Walt)
2015 Fantasy Football Mock Draft
- 8/6 (Chet)
2015 Fantasy Football Mock Draft
- 7/31 (Walt)
2015 Fantasy Football Mock Draft
- 7/23 (Walt)
2015 Fantasy Football Mock Draft (2-QB)
- 7/15 (Chet)
2015 Fantasy Football Mock Draft (PPR)
- 7/6 (Chet)
2015 Fantasy Football Cheat Sheets:
2015 Fantasy Football Cheat Sheet: Top 250
- 9/10 (Walt)
2015 Fantasy Football Cheat Sheet: Top 250 PPR
- 9/10 (Walt)
2015 Fantasy Football Cheat Sheet: Top 250 2-QB
- 9/10 (Walt)
2015 Fantasy Football Cheat Sheet: Top 250 Touchdown League
- 9/10 (Walt)
2015 Fantasy Football Cheat Sheet: Custom
- 9/10 (Walt)
2015 Fantasy Football: Dynasty Rankings
- 9/10 (Walt)
Chet Gresham's Fantasy Football Top 200 Rankings
- 9/4 (Chet)
Chet Gresham's 2015 Fantasy Football Positional Cheat Sheet
- 9/4 (Chet)
Chet Gresham's 2015 Fantasy Football Overall Cheat Sheet
- 9/4 (Chet)
2015 Fantasy Football Articles:
2015 Fantasy Football Stock Report: Training Camp
- 9/10 (Walt)
Fantasy Football Tight End Matchup Chart: Week 1
- 9/9 (Chet)
Fantasy Football Wide Receiver Matchup Chart: Week 1
- 9/8 (Chet)
2015 Fantasy Football Sleepers
- 9/8 (Walt)
Fantasy Football Running Back Matchup Chart: Week 1
- 9/7 (Chet)
Fantasy Football Quarterback Matchup Chart: Week 1
- 9/6 (Chet)
2015 NFL Preseason Recap, Fantasy Football Notes
- 9/4 (Walt)
2015 Fantasy Football Preseason Stock
- 9/4 (Walt)
2015 Fantasy Football Quarterback Targets
- 9/4 (Walt)
2015 Fantasy Football Busts
- 9/4 (Walt)
2015 Fantasy Football Goal-Line Running Backs
- 9/3 (Chet)
2015 Fantasy Football News
- 9/1 (Chet)
2015 Fantasy Football: Better Than ADP
- 8/31 (Chet)
Daily Fantasy Football: Running Backs
- 8/27 (Chet)
2015 Fantasy Football: Late-Round Running Back Fliers
- 8/24 (Chet)
2015 Fantasy Football Fallout: Jordy Nelson Injury
- 8/24 (Chet)
2015 Fantasy Football Players to Target
- 8/22 (Chet)
2015 Fantasy Football Spreadsheets
- 8/22 (Walt)
2015 Fantasy Football Round-by-Round Strategy Guide
- 8/20 (Walt)
2015 Fantasy Football: The Perfect Draft
- 8/20 (Chet)
2015 Fantasy Football Players to Avoid: LeSean McCoy
- 8/18 (Chet)
2015 Fantasy Football Values: Wide Receivers
- 8/14 (Chet)
Daily Fantasy Football: Wide Receivers
- 7/29 (Chet)
2015 Fantasy Football Value Profile: Brian Quick
- 7/22 (Walt)
2015 Fantasy Football Value Profile: Eli Manning
- 7/17 (Walt)
Daily Fantasy Football: A Primer
- 7/10 (Chet)
2015 Fantasy Football Value Profile: Jarvis Landry
- 7/7 (Walt)
Fantasy Football Offseason Stock Report: Up
- 5/15 (Walt)
Fantasy Football Offseason Stock Report: Down
- 5/15 (Walt)
2015 Fantasy Football: First-Round Bust History
- 2/17 (Walt)
2015 Fantasy Football: Overdrafted Players
- 2/15 (Walt)
2015 Fantasy Football: Running Backs with Most Carries
- 2/15 (Walt)
NFL Picks
- Sept. 20
2019 NFL Mock Draft
- Sept. 20
Fantasy Football Rankings
- Sept. 5
2019 NBA Mock Draft
- Aug. 13
2020 NFL Mock Draft
- Aug. 1
NFL Power Rankings
- June 3