With OTAs underway, there will be updates daily to this 2017 Fantasy Football OTAs, Training Camp Stock page if anything noteworthy happens.
If there's an injury or a player surprising/disappointing, I'll let you know about it and adjust my
2017 Fantasy Football Rankings
accordingly. Follow me
@walterfootball
for updates.
2017 Fantasy Football Training Camp Stock:
Week of Aug. 14
|
Week of Aug 14
|
Week of Aug 7
|
Week of July 31
|
Week of July 24
|
Week of July 10
|
Week of June 26
|
Week of June 19
|
Week of June 12
|
Week of June 5
|
Week of May 29
|
Week of May 22
|
Week of May 15
2017 Fantasy Football Stock Report - Week of May 22
May 28
Allen Hurns, WR, Jaguars
Allen Hurns has bulked up this offseason to avoid injuries, per John Reid, Florida Times Union. Hurns' hamstring helped ruined his 2016 campaign, which apparently served as a wake-up call. Hurns could provide value as a late-round pick; his ADP is currently at 14.01
Carson Wentz, QB, Eagles
Carson Wentz's mechanics have looked better in OTAs, and he has looked stronger overall, according to Jeff McLane, Philadelphia Daily News. Unlike other quarterbacks from the 2016 NFL Draft who partied at the Super Bowl, Wentz actually cares about his career, so he has worked hard this entire offseason. It seems like his tireless work ethic has paid off, and thanks to an improved receiving corps, Wentz seems poised for a big 2017 campaign. Wentz's ADP is 12.01, which is absurdly late.
May 25
Laquon Treadwell, WR, Vikings
Vikings offensive coordinator Pat Shurmur told the media that he's been very impressed with Laquon Treadwell this offseason. There was a video circulating of Treadwell beating Xavier Rhodes for a deep pass. Treadwell caught only one pass last year, but he was a first-round pick and could rebound in his second season.
Danny Woodhead, RB, Ravens
Danny Woodhead is practicing fully, per Ryan Mink, BaltimoreRavens.com. Woodhead tore his ACL in Week 2, but he appears to be completely recovered. He'll be a nice PPR target as a big part of Baltimore's offense. Remember, Kenneth Dixon is suspended for the first four games of the season.
May 24
Jay Ajayi, RB, Dolphins
Adam Gase told the media that Jay Ajayi could see as many as 350 carries in 2017. That's a lot of carries, as Ajayi had 260 in 2016. In fact, it's too many; his 2018 campaign could be adversely affected if he receives such an enormous workload. However, it's great for his 2017 fantasy owners. There's some concern with his offensive line, but Ajayi's volume should make up for it.
Ezekiel Elliott, RB, Cowboys
Ezekiel Elliott injured his head during a car accident Sunday night, and he will be held out of practice for the time being, as reported by Nick Eatman, DallasCowboys.com. Elliott was the passenger during the accident, but this is his second off-field incident during the offseason, and he's still under investigation for assault. Elliott is a great player, but comes with more risk this season, including the projected decline of Dallas' offensive line.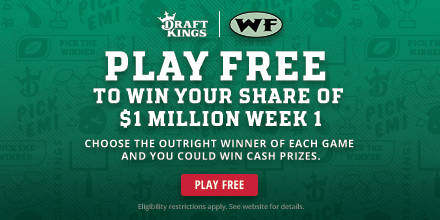 Kareem Hunt, RB, Chiefs
Kareem Hunt has already impressed with short-area burst and balance, according to Terez Paylor, Kansas City Star. ESPN's Adam Teicher, meanwhile, has predicted that Hunt will lead Kansas City in rushing. Hunt is the Chiefs running back to own, but he'll split the workload with Spencer Ware, at least early in the season.
Mike Williams, WR, Chargers
Mike Williams has been out for a couple of weeks with tightness in his back. Williams hurt his back during the first week of rookie minicamp, and hasn't been seen since. This wouldn't be a huge issue for a veteran, but Williams needs the reps to make an impact early in the year.
May 23
Martavis Bryant, WR, Steelers
Martavis Bryant has packed on 10 pounds of muscle this offseason, checking in at 225. - Dale Lolley, Observer-Reporter. It's nice that Bryant has spent time working out rather than getting into trouble. This should make fantasy owners more secure in drafting him.
Tyler Eifert, TE, Bengals
Tyler Eifert told the media that he isn't sure if he'll be ready for training camp. Eifert is coming off back surgery, which is pretty scary. Eifert's durability is definitely a huge question mark, as he has missed 26 games over the past three seasons. There's no guarantee he'll be ready for Week 1, and even if he is, he may not be 100 percent.
2017 Fantasy Football Training Camp Stock:
Week of Aug. 14
|
Week of Aug 14
|
Week of Aug 7
|
Week of July 31
|
Week of July 24
|
Week of July 10
|
Week of June 26
|
Week of June 19
|
Week of June 12
|
Week of June 5
|
Week of May 29
|
Week of May 22
|
Week of May 15
More 2017 Fantasy Football Articles:
Fantasy Football Rankings
2017 Fantasy Football Rankings:
2017 Fantasy Football Rankings: Quarterbacks
- 9/6 (Walt)
Chet Gresham's Fantasy Football Quarterback Rankings
- 8/28 (Chet)
2017 Fantasy Football Rankings: Running Backs
- 9/6 (Walt)
Chet Gresham's Fantasy Football Running Back Rankings
- 8/28 (Chet)
2017 Fantasy Football Rankings: Wide Receivers
- 9/6 (Walt)
Chet Gresham's Fantasy Football Wide Receiver Rankings
- 8/28 (Chet)
2017 Fantasy Football Rankings: Tight Ends
- 9/6 (Walt)
Chet Gresham's Fantasy Football Tight End Rankings
- 8/28 (Chet)
2017 Fantasy Football Rankings: Kickers
- 8/18 (Walt)
2017 Fantasy Football Rankings: Defenses
- 8/18 (Walt)
Fantasy Football Rookie Rankings
- 5/12 (Walt)
Fantasy Football Rookie Rankings: Dynasty
- 5/12 (Walt)
Fantasy Football Rookie Rankings: Dynasty
- 5/12 (Chet)
2017 Fantasy Football Mock Drafts:
2017 Fantasy Football Mock Draft: PPR
- 9/1 (Walt)
2017 Fantasy Football Mock Draft: Standard
- 8/31 (Walt)
2017 Fantasy Football Mock Draft: 2-QB, PPR
- 8/25 (Chet)
2017 Fantasy Football Mock Draft: PPR
- 8/24 (Walt)
2017 Fantasy Football Mock Draft: PPR
- 8/17 (Walt)
2017 Fantasy Football Mock Draft: Standard
- 8/10 (Walt)
2017 Fantasy Football Mock Draft: PPR
- 8/3 (Walt)
2017 Fantasy Football Mock Draft: Standard
- 7/27 (Walt)
2017 Fantasy Football Mock Draft: PPR
- 7/26 (Chet)
2017 Fantasy Football Mock Draft: PPR
- 7/20 (Walt)
2017 Fantasy Football Mock Draft: PPR
- 7/14 (Chet)
2017 Fantasy Football Mock Draft: Standard
- 7/13 (Walt)
2017 Fantasy Football Cheat Sheets:
2017 Fantasy Football Cheat Sheet: Top 250
- 9/6 (Walt)
2017 Fantasy Football Cheat Sheet: Top 250 PPR
- 9/6 (Walt)
2017 Fantasy Football Cheat Sheet: Top 250 2-QB
- 9/6 (Walt)
2017 Fantasy Football Cheat Sheet: Top 250 Touchdown League
- 9/6 (Walt)
2017 Fantasy Football Cheat Sheet: Custom
- 9/6 (Walt)
2017 Fantasy Football: Dynasty Rankings
- 9/6 (Walt)
2017 Fantasy Football PPR Rankings
- 8/16 (Chet)
2017 Fantasy Football Spreadsheets
- 9/6 (Walt)
2017 Fantasy Football Articles:
2017 Fantasy Football Stock Report: OTAs, Training Camp
- 9/6 (Walt)
2017 Fantasy Football Sleepers
- 9/2 (Walt)
2017 Fantasy Football Busts
- 9/2 (Walt)
2017 NFL Preseason Game Recaps
- 9/1 (Walt)
2017 Fantasy Football Stock Report: Preseason
- 9/1 (Walt)
2017 Fantasy Football: Running Backs with the Most Carries
- 1/31 (Walt)
NFL Picks
- Oct. 22
2020 NFL Mock Draft
- Oct. 20
2019 NFL Mock Draft
- Oct. 18
Fantasy Football Rankings
- Sept. 5
2019 NBA Mock Draft
- Aug. 13
NFL Power Rankings
- June 3