With OTAs underway, there will be updates daily to this 2017 Fantasy Football OTAs, Training Camp Stock page if anything noteworthy happens.
If there's an injury or a player surprising/disappointing, I'll let you know about it and adjust my
2017 Fantasy Football Rankings
accordingly. Follow me
@walterfootball
for updates.
2017 Fantasy Football Training Camp Stock:
Week of Aug. 14
|
Week of Aug 14
|
Week of Aug 7
|
Week of July 31
|
Week of July 24
|
Week of July 10
|
Week of June 26
|
Week of June 19
|
Week of June 12
|
Week of June 5
|
Week of May 29
|
Week of May 22
|
Week of May 15
2017 Fantasy Football Stock Report - Week of May 29
June 5
Eddie Lacy, RB, Seahawks
Eddie Lacy is attempting to lose weight by doing the P90X 30-day challenge, per Gregg Bell, Tacoma News Tribune. It would be nice if Lacy stopped eating cheeseburgers, too. Lacy has weight conditions in his contract, so it's possible that he could have a rebound season. However, he'll be sharing touches with two other running backs, which is why he has a spot in my
Fantasy Football Busts List
.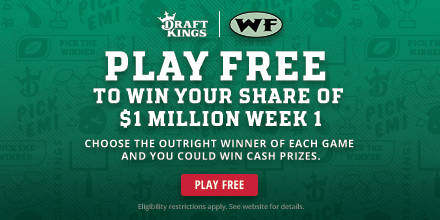 June 2
Chris Godwin, WR, Buccaneers
The Buccaneers receiver who has made the most great plays in OTAs has been Chris Godwin, according to Rick Stroud, Tampa Bay Times. Yes, this includes Mike Evans and DeSean Jackson. Godwin has been terrific by all accounts, as Jameis Winston called him "amazing." I wouldn't spend anything more than a very late pick on Godwin right now - he currently has no ADP - but if the third-round rookie impresses during live action during the preseason, I will move him up my Fantasy Football Wide Receiver Rankings.
Tyreek Hill, WR, Chiefs
Jeremy Maclin was released, which indicates that the Chiefs have big-time plans for Tyreek Hill. Unfortunately, his ADP was already high - check out my
Fantasy Football Busts
for more - so there's not much value with him.
June 1
Corey Coleman, WR, Browns
Corey Coleman is dealing with hamstring and middle-body injuries, per Mary Kay Cabot , Cleveland Plain-Dealer. Here we go again. Coleman suffered through multiple injuries as a rookie, and now he's hurt again. I wouldn't mind selecting him in the late rounds, but Coleman is too much of a risk at his current ADP (8.11).
Robert Kelley, RB, Redskins
Robert Kelley has decreased his body fat from 18 to 13 percent, according to John Keim, ESPN. Kelley is "Fat Rob" no more! While many are anointing Samaje Perine as the Redskins' starting running back, Kelley is doing everything in his power to fend the rookie off. Kelley's current ADP is 5.11, which seems like solid value.
Latavius Murray, RB, Vikings
Latavius Murray is hoping to be ready during training camp at some point, reports Chris Tomasson, St. Paul Pioneer Press. Murray just got out of a walking boot after ankle surgery. He was expected to be ready by training camp, but there's been a delay in his recovery, apparently. This will give Dalvin Cook the time he needs to supplant Murray.
May 31
Carlos Hyde, RB, 49ers
Carlos Hyde has been the slowest and most indecisive running back on the team at OTAs, per Grant Cohn, Santa Rosa Press-Democrat. Hyde is being criminally overdrafted, as people haven't paid attention to Tony Pauline's report that the 49ers don't view him as a good fit on the team. I'm lower than most on Hyde in my Fantasy Football Running Back Rankings, and he'll be listed in my fantasy busts, which will be released Friday.
2017 Fantasy Football Training Camp Stock:
Week of Aug. 14
|
Week of Aug 14
|
Week of Aug 7
|
Week of July 31
|
Week of July 24
|
Week of July 10
|
Week of June 26
|
Week of June 19
|
Week of June 12
|
Week of June 5
|
Week of May 29
|
Week of May 22
|
Week of May 15
More 2017 Fantasy Football Articles:
Fantasy Football Rankings
2017 Fantasy Football Rankings:
2017 Fantasy Football Rankings: Quarterbacks
- 9/6 (Walt)
Chet Gresham's Fantasy Football Quarterback Rankings
- 8/28 (Chet)
2017 Fantasy Football Rankings: Running Backs
- 9/6 (Walt)
Chet Gresham's Fantasy Football Running Back Rankings
- 8/28 (Chet)
2017 Fantasy Football Rankings: Wide Receivers
- 9/6 (Walt)
Chet Gresham's Fantasy Football Wide Receiver Rankings
- 8/28 (Chet)
2017 Fantasy Football Rankings: Tight Ends
- 9/6 (Walt)
Chet Gresham's Fantasy Football Tight End Rankings
- 8/28 (Chet)
2017 Fantasy Football Rankings: Kickers
- 8/18 (Walt)
2017 Fantasy Football Rankings: Defenses
- 8/18 (Walt)
Fantasy Football Rookie Rankings
- 5/12 (Walt)
Fantasy Football Rookie Rankings: Dynasty
- 5/12 (Walt)
Fantasy Football Rookie Rankings: Dynasty
- 5/12 (Chet)
2017 Fantasy Football Mock Drafts:
2017 Fantasy Football Mock Draft: PPR
- 9/1 (Walt)
2017 Fantasy Football Mock Draft: Standard
- 8/31 (Walt)
2017 Fantasy Football Mock Draft: 2-QB, PPR
- 8/25 (Chet)
2017 Fantasy Football Mock Draft: PPR
- 8/24 (Walt)
2017 Fantasy Football Mock Draft: PPR
- 8/17 (Walt)
2017 Fantasy Football Mock Draft: Standard
- 8/10 (Walt)
2017 Fantasy Football Mock Draft: PPR
- 8/3 (Walt)
2017 Fantasy Football Mock Draft: Standard
- 7/27 (Walt)
2017 Fantasy Football Mock Draft: PPR
- 7/26 (Chet)
2017 Fantasy Football Mock Draft: PPR
- 7/20 (Walt)
2017 Fantasy Football Mock Draft: PPR
- 7/14 (Chet)
2017 Fantasy Football Mock Draft: Standard
- 7/13 (Walt)
2017 Fantasy Football Cheat Sheets:
2017 Fantasy Football Cheat Sheet: Top 250
- 9/6 (Walt)
2017 Fantasy Football Cheat Sheet: Top 250 PPR
- 9/6 (Walt)
2017 Fantasy Football Cheat Sheet: Top 250 2-QB
- 9/6 (Walt)
2017 Fantasy Football Cheat Sheet: Top 250 Touchdown League
- 9/6 (Walt)
2017 Fantasy Football Cheat Sheet: Custom
- 9/6 (Walt)
2017 Fantasy Football: Dynasty Rankings
- 9/6 (Walt)
2017 Fantasy Football PPR Rankings
- 8/16 (Chet)
2017 Fantasy Football Spreadsheets
- 9/6 (Walt)
2017 Fantasy Football Articles:
2017 Fantasy Football Stock Report: OTAs, Training Camp
- 9/6 (Walt)
2017 Fantasy Football Sleepers
- 9/2 (Walt)
2017 Fantasy Football Busts
- 9/2 (Walt)
2017 NFL Preseason Game Recaps
- 9/1 (Walt)
2017 Fantasy Football Stock Report: Preseason
- 9/1 (Walt)
2017 Fantasy Football: Running Backs with the Most Carries
- 1/31 (Walt)
NFL Picks
- Sept. 24
2019 NFL Mock Draft
- Sept. 20
Fantasy Football Rankings
- Sept. 5
2019 NBA Mock Draft
- Aug. 13
2020 NFL Mock Draft
- Aug. 1
NFL Power Rankings
- June 3