With OTAs underway, there will be updates daily to this 2017 Fantasy Football OTAs, Training Camp Stock page if anything noteworthy happens.
If there's an injury or a player surprising/disappointing, I'll let you know about it and adjust my
2017 Fantasy Football Rankings
accordingly. Follow me
@walterfootball
for updates.
2017 Fantasy Football Training Camp Stock:
Week of Aug. 14
|
Week of Aug 14
|
Week of Aug 7
|
Week of July 31
|
Week of July 24
|
Week of July 10
|
Week of June 26
|
Week of June 19
|
Week of June 12
|
Week of June 5
|
Week of May 29
|
Week of May 22
|
Week of May 15
2017 Fantasy Football Stock Report - Week of July 24
July 30
Colts Offense
Andrew Luck wouldn't commit to playing in Week 1. When asked about it, Luck said, "It's hard for me to look beyond, really, today's rehab session." Luck is a risky fantasy pick because the status of his shoulder is unclear, and even if he returns, he may not be 100 percent. T.Y. Hilton, Donte Moncrief and Jack Doyle all have troubling outlooks as well.
July 29
C.J. Anderson, RB, Broncos
C.J. Anderson is in the best shape of his career, according to Vance Joseph. Anderson said that he agreed with the assessment. Perhaps that will mean that Anderson will avoid injury for a change this year.
John Brown, WR, Cardinals
John Brown will be out a week or so with a quad injury, per Kent Somers, AZ Central. It's a shame to hear this news because Brown was reportedly in great shape. A quad may not be a big deal at all, but soft-tissue injuries have been known to linger, especially in receivers.
July 28
Josh Doctson, WR, Redskins
Josh Doctson is looking great in Redskins practice, per Master Tesfatsion, Washington Post. I'd like to see Doctson produce in preseason games before I recommend him as a late-round fantasy sleeper, but this is at least good news for him.
Lamar Miller, RB, Texans
D'Onta Foreman is expected to serve as Houston's goal-line back. This is not good news for Lamar Miller's fantasy prospects. Miller is still close to being an RB1, but taking him in the first two rounds is a risk.
July 27
Kelvin Benjamin, WR, Panthers
Kelvin Benjamin is looking lean and quick right now, per Joe Person, Charlotte Observer. Benjamin reportedly showed up at 280 pounds earlier in the offseason, but he trimmed down and is now looking spry. Benjamin is tough to trust, but he's no longer the sure bust he appeared to be back in May.
Jeremy Maclin, WR, Ravens
Joe Flacco could be out 1-6 weeks because of a back problem. Jeremy Maclin is the top fantasy player could be affected by this. Flacco could be just fine - I discussed this in the NFL Disaster Grades page - but there's still some risk with all Baltimore players now.
John Ross, WR, Bengals
John Ross is sidelined with an injured shoulder and happens to be a few weeks away from doing anything, according to Geoff Hobson, Bengals.com. Ross needs reps as a rookie, but isn't getting them. He may have a small role on offense to kick off the season as a result.
July 26
John Brown, WR, Cardinals
John Brown has added 12 pounds of muscle this offseason, per Josh Weinfuss, ESPN. It's nice to see Brown working extremely hard following his worst year in the pros, which was mired by injuries. Brown is a great buy-low candidate despite Carson Palmer's regression.
Kenneth Dixon, RB, Ravens
Kenneth Dixon is out for the year with a torn meniscus.
Terrance West, RB, Ravens
Terrance West gets a stock up for Kenneth Dixon being out for the year, but there's a good chance the Ravens sign someone or trade for Carlos Hyde, so don't get carried away.
July 25
Keenan Allen, WR, Chargers
Keenan Allen has looked quick and explosive this offseason. Allen hasn't been durable at all, but it's nice to know that he has recovered from his latest injury. Allen is a low-end WR1 who would be higher in my Fantasy Football Wide Receiver Rankings if I had more faith in him staying healthy.
Tyler Eifert, TE, Bengals
All indications are that Tyler Eifert will be ready for training camp. This is quite the surprise, as earlier reports said that Eifert could miss a few games. The Bengals need all the help they can get after losing their two best offensive linemen.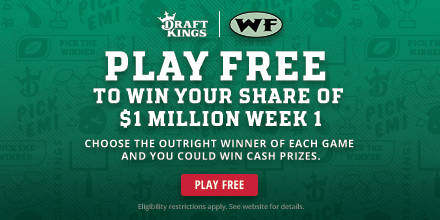 Carlos Hyde, RB, 49ers
Carlos Hyde could be cut prior to the regular season, according to Gregg Rosenthal, NFL.com. This may come as a surprise to many, but Tony Pauline reported back in the spring that the 49ers didn't view Hyde as a good fit for their offense. Hyde has been near the very top of my Fantasy Football Busts list for that reason.
Andrew Luck, QB, Colts
"Chris Ballard's presser is over. My takeaway: Luck will play in the opener but you won't see him in the preseason." - Stephen Holder, Indianapolis Star. Owning Luck in leagues this year is going to be risky. Even if he returns from shoulder surgery to play in the opener against the Rams, he may not be 100 percent.
2017 Fantasy Football Training Camp Stock:
Week of Aug. 14
|
Week of Aug 14
|
Week of Aug 7
|
Week of July 31
|
Week of July 24
|
Week of July 10
|
Week of June 26
|
Week of June 19
|
Week of June 12
|
Week of June 5
|
Week of May 29
|
Week of May 22
|
Week of May 15
More 2017 Fantasy Football Articles:
Fantasy Football Rankings
2017 Fantasy Football Rankings:
2017 Fantasy Football Rankings: Quarterbacks
- 9/6 (Walt)
Chet Gresham's Fantasy Football Quarterback Rankings
- 8/28 (Chet)
2017 Fantasy Football Rankings: Running Backs
- 9/6 (Walt)
Chet Gresham's Fantasy Football Running Back Rankings
- 8/28 (Chet)
2017 Fantasy Football Rankings: Wide Receivers
- 9/6 (Walt)
Chet Gresham's Fantasy Football Wide Receiver Rankings
- 8/28 (Chet)
2017 Fantasy Football Rankings: Tight Ends
- 9/6 (Walt)
Chet Gresham's Fantasy Football Tight End Rankings
- 8/28 (Chet)
2017 Fantasy Football Rankings: Kickers
- 8/18 (Walt)
2017 Fantasy Football Rankings: Defenses
- 8/18 (Walt)
Fantasy Football Rookie Rankings
- 5/12 (Walt)
Fantasy Football Rookie Rankings: Dynasty
- 5/12 (Walt)
Fantasy Football Rookie Rankings: Dynasty
- 5/12 (Chet)
2017 Fantasy Football Mock Drafts:
2017 Fantasy Football Mock Draft: PPR
- 9/1 (Walt)
2017 Fantasy Football Mock Draft: Standard
- 8/31 (Walt)
2017 Fantasy Football Mock Draft: 2-QB, PPR
- 8/25 (Chet)
2017 Fantasy Football Mock Draft: PPR
- 8/24 (Walt)
2017 Fantasy Football Mock Draft: PPR
- 8/17 (Walt)
2017 Fantasy Football Mock Draft: Standard
- 8/10 (Walt)
2017 Fantasy Football Mock Draft: PPR
- 8/3 (Walt)
2017 Fantasy Football Mock Draft: Standard
- 7/27 (Walt)
2017 Fantasy Football Mock Draft: PPR
- 7/26 (Chet)
2017 Fantasy Football Mock Draft: PPR
- 7/20 (Walt)
2017 Fantasy Football Mock Draft: PPR
- 7/14 (Chet)
2017 Fantasy Football Mock Draft: Standard
- 7/13 (Walt)
2017 Fantasy Football Cheat Sheets:
2017 Fantasy Football Cheat Sheet: Top 250
- 9/6 (Walt)
2017 Fantasy Football Cheat Sheet: Top 250 PPR
- 9/6 (Walt)
2017 Fantasy Football Cheat Sheet: Top 250 2-QB
- 9/6 (Walt)
2017 Fantasy Football Cheat Sheet: Top 250 Touchdown League
- 9/6 (Walt)
2017 Fantasy Football Cheat Sheet: Custom
- 9/6 (Walt)
2017 Fantasy Football: Dynasty Rankings
- 9/6 (Walt)
2017 Fantasy Football PPR Rankings
- 8/16 (Chet)
2017 Fantasy Football Spreadsheets
- 9/6 (Walt)
2017 Fantasy Football Articles:
2017 Fantasy Football Stock Report: OTAs, Training Camp
- 9/6 (Walt)
2017 Fantasy Football Sleepers
- 9/2 (Walt)
2017 Fantasy Football Busts
- 9/2 (Walt)
2017 NFL Preseason Game Recaps
- 9/1 (Walt)
2017 Fantasy Football Stock Report: Preseason
- 9/1 (Walt)
2017 Fantasy Football: Running Backs with the Most Carries
- 1/31 (Walt)
2019 NFL Mock Draft
- Sept. 13
Fantasy Football Rankings
- Sept. 5
2019 NBA Mock Draft
- Aug. 13
2020 NFL Mock Draft
- Aug. 1
NFL Power Rankings
- June 3
NFL Picks
- Feb. 4