With OTAs underway, there will be updates daily to this 2017 Fantasy Football OTAs, Training Camp Stock page if anything noteworthy happens.
If there's an injury or a player surprising/disappointing, I'll let you know about it and adjust my
2017 Fantasy Football Rankings
accordingly. Follow me
@walterfootball
for updates.
2017 Fantasy Football Training Camp Stock:
Week of Aug. 14
|
Week of Aug 14
|
Week of Aug 7
|
Week of July 31
|
Week of July 24
|
Week of July 10
|
Week of June 26
|
Week of June 19
|
Week of June 12
|
Week of June 5
|
Week of May 29
|
Week of May 22
|
Week of May 15
2017 Fantasy Football Stock Report - Week of Aug. 7
NFL Trades and Suspension
Nelson Agholor, WR, Eagles
Nelson Agholor will have more opportunities with Jordan Matthews traded. However, I don't really trust Agholor, who dropped a pass in the preseason opener. It's worth noting that Mack Hollins, who looked good, could be a bigger part of the Eagles' offense, but I'd like to see more from him first.
Ezekiel Elliott, RB, Cowboys
Ezekiel Elliott has been suspended for six games. He's obviously not a first-round fantasy pick anymore. I think I'd take him anywhere between the middle of the third round and the end of the fourth round. Not having him for six games will hurt, but if you can survive with a 3-3 record, you'll look great with Elliott down the stretch.
Todd Gurley, RB, Rams
As Facebook friend Chad B. pointed out, I forgot to include Todd Gurley as a stock up. He'll face fewer eight-man fronts with Sammy Watkins on the team. Given that, as well as the improved offensive line, Gurley seems poised for a huge year.
Jordan Matthews, WR, Bills
Jordan Matthews was traded to the Bills. He'll be their No. 1 receiver, so he'll have more of an impact in their offense than he would've had in Philadelphia as a slot player.
Darren McFadden, RB, Raiders
Darren McFadden is the favorite to be the primary ball-carrier with Ezekiel Elliott out. Picking up DeAngelo Williams worked for people last year in the wake of Le'Veon Bell's suspension, and like Williams, McFadden is an old running back who will benefit from a great offensive line.
Sammy Watkins, WR, Rams
Sammy Watkins was traded to the Rams. I don't think he gets a stock up or down for this, as he goes from playing in one pedestrian passing offense to another.
Robert Woods, WR, Rams
I didn't recommend Robert Woods as a draftable player, but his only appeal was the fact that he was the Rams' No. 1 receiver. With Sammy Watkins in the mix, that's not the case anymore.
Aug. 11
Jared Cook, TE, Raiders
Derek Carr has been targeting Jared Cook "often" in training camp, per Vic Tafur, San Francisco Chronicle. Cook has generally been a disappointment throughout his career, but he has an opportunity to shine in Oakland. He's worth a pick in the late rounds.
Aug. 10
Brandin Cooks, WR, Patriots
Brandin Cooks has been "putting on a clinic" versus the Jaguars in joint practices, according to Jeff Howe, Boston Herald. Jacksonville actually has a good defense, so Cooks isn't burning scrubs. It's nice to hear something positive out of him for the first time this offseason.
Mike Gillislee, RB, Patriots
Mike Gillislee has missed this past week with a hamstring injury. With Rex Burkhead rumored to get all of the touchdowns, Gillislee's fantasy stock is pointing downward.
Andrew Luck, QB, Colts
Colts GM Chris Ballard said it remains to be seen if Andrew Luck will be ready for Week 1. This is newsworthy, as Ballard was more optimistic in a July 23 interview. Now, he's reluctant to confirm Luck's availability for the opener, though he did say the reserve/PUP list wasn't an option. Luck's status is still up in the air, but the smart money would be on him missing at least a couple of games.
Thomas Rawls, RB, Seahawks
Thomas Rawls appears to be the "clear" No. 1 running back right now, according to Bob Condotta, Seattle Times. While Eddie Lacy is being drafted much earlier than Rawls, it's Rawls who appears to be favored to start right now. Rawls is a great value at his 9.11 ADP.
Wendell Smallwood, RB, Eagles
Wendell Smallwood has been running like a "man possessed" in training camp, per Jimmy Kempski, Philly Voice. LeGarrette Blount is the favorite to lead the Eagles' running backs in fantasy points, but don't count out Smallwood. He's someone I'll be monitoring closely in the preseason, and if he keeps performing like he's doing in training camp, I'll recommend him as a late-round sleeper.
Aug. 9
Dwayne Allen, TE, Patriots
Tom Brady has frequently targeted Dwayne Allen in the end zone in training camp, according to Ben Volin, Boston Globe. Allen, who has scored 15 touchdowns the past three years, is a fine late-round pick if you want a backup tight end. However, there are better options, given Allen's injury history.
Kareem Hunt, RB, Chiefs
Kareem Hunt has been getting lots of first-team reps in training camp, per Pete Sweeney, Arrowhead Pride. Hunt is likely to overtake Spencer Ware at some point. Keep that in mind if you have the urge to spend a fourth-round pick on Ware.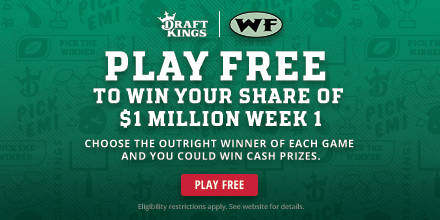 Aug. 8
Tavon Austin, WR, Rams
Tavon Austin has missed the past five practices with a hamstring injury. Austin isn't much of a fantasy option, so this makes him even less appealing.
Josh Doctson, WR, Redskins
Josh Doctson left practice Sunday with a hamstring injury. Doctson should rename himself Mr. Glass at this point. I'd like to recommend Doctson as a late-round sleeper, but I have no faith that he can stay healthy.
Quincy Enunwa, WR, Jets
Quincy Enunwa is out for the year with a neck injury. Hopefully he'll have a speedy recovery and serve as a promising weapon for Sam Darnold in 2018 and beyond.
Kenny Golladay, WR, Lions
Kenny Golladay has been putting on a show in red-zone drills, according to Kyle Meinke, MLive.com. There's been a ton of buzz surrounding Golladay, a third-round rookie; so much so that the Lions didn't bother to retain Anquan Boldin. Golladay, a third-round rookie, is 6-foot-4 and should be able to score a bunch of touchdowns as a result.
Andrew Luck, QB, Colts
There's a chance Andrew Luck won't be ready for the season opener, according to Adam Schefter, ESPN. Schefter expressed concern over Luck's injury, and it's not a given that he'll be playing against the Rams.
Aug. 7
Dolphins Offense
Jay Cutler has signed with the Dolphins. I like Matt Moore, but this is a huge boon for Miami. Cutler will allow DeVante Parker and Jarvis Landry to continue to be viable fantasy options.
2017 Fantasy Football Training Camp Stock:
Week of Aug. 14
|
Week of Aug 14
|
Week of Aug 7
|
Week of July 31
|
Week of July 24
|
Week of July 10
|
Week of June 26
|
Week of June 19
|
Week of June 12
|
Week of June 5
|
Week of May 29
|
Week of May 22
|
Week of May 15
More 2017 Fantasy Football Articles:
Fantasy Football Rankings
2017 Fantasy Football Rankings:
2017 Fantasy Football Rankings: Quarterbacks
- 9/6 (Walt)
Chet Gresham's Fantasy Football Quarterback Rankings
- 8/28 (Chet)
2017 Fantasy Football Rankings: Running Backs
- 9/6 (Walt)
Chet Gresham's Fantasy Football Running Back Rankings
- 8/28 (Chet)
2017 Fantasy Football Rankings: Wide Receivers
- 9/6 (Walt)
Chet Gresham's Fantasy Football Wide Receiver Rankings
- 8/28 (Chet)
2017 Fantasy Football Rankings: Tight Ends
- 9/6 (Walt)
Chet Gresham's Fantasy Football Tight End Rankings
- 8/28 (Chet)
2017 Fantasy Football Rankings: Kickers
- 8/18 (Walt)
2017 Fantasy Football Rankings: Defenses
- 8/18 (Walt)
Fantasy Football Rookie Rankings
- 5/12 (Walt)
Fantasy Football Rookie Rankings: Dynasty
- 5/12 (Walt)
Fantasy Football Rookie Rankings: Dynasty
- 5/12 (Chet)
2017 Fantasy Football Mock Drafts:
2017 Fantasy Football Mock Draft: PPR
- 9/1 (Walt)
2017 Fantasy Football Mock Draft: Standard
- 8/31 (Walt)
2017 Fantasy Football Mock Draft: 2-QB, PPR
- 8/25 (Chet)
2017 Fantasy Football Mock Draft: PPR
- 8/24 (Walt)
2017 Fantasy Football Mock Draft: PPR
- 8/17 (Walt)
2017 Fantasy Football Mock Draft: Standard
- 8/10 (Walt)
2017 Fantasy Football Mock Draft: PPR
- 8/3 (Walt)
2017 Fantasy Football Mock Draft: Standard
- 7/27 (Walt)
2017 Fantasy Football Mock Draft: PPR
- 7/26 (Chet)
2017 Fantasy Football Mock Draft: PPR
- 7/20 (Walt)
2017 Fantasy Football Mock Draft: PPR
- 7/14 (Chet)
2017 Fantasy Football Mock Draft: Standard
- 7/13 (Walt)
2017 Fantasy Football Cheat Sheets:
2017 Fantasy Football Cheat Sheet: Top 250
- 9/6 (Walt)
2017 Fantasy Football Cheat Sheet: Top 250 PPR
- 9/6 (Walt)
2017 Fantasy Football Cheat Sheet: Top 250 2-QB
- 9/6 (Walt)
2017 Fantasy Football Cheat Sheet: Top 250 Touchdown League
- 9/6 (Walt)
2017 Fantasy Football Cheat Sheet: Custom
- 9/6 (Walt)
2017 Fantasy Football: Dynasty Rankings
- 9/6 (Walt)
2017 Fantasy Football PPR Rankings
- 8/16 (Chet)
2017 Fantasy Football Spreadsheets
- 9/6 (Walt)
2017 Fantasy Football Articles:
2017 Fantasy Football Stock Report: OTAs, Training Camp
- 9/6 (Walt)
2017 Fantasy Football Sleepers
- 9/2 (Walt)
2017 Fantasy Football Busts
- 9/2 (Walt)
2017 NFL Preseason Game Recaps
- 9/1 (Walt)
2017 Fantasy Football Stock Report: Preseason
- 9/1 (Walt)
2017 Fantasy Football: Running Backs with the Most Carries
- 1/31 (Walt)
NFL Picks
- Oct. 22
2020 NFL Mock Draft
- Oct. 20
2019 NFL Mock Draft
- Oct. 18
Fantasy Football Rankings
- Sept. 5
2019 NBA Mock Draft
- Aug. 13
NFL Power Rankings
- June 3