By Chet Gresham -
@ChetGresham
Follow
@walterfootball
for updates.
As usual, strength of schedule (SOS) is always a tricky business as to how much you can trust it. But I'm a fan, especially when we look at the ends of the SOS spectrum. Today, I'll be looking at wide receivers SOS, and as you can see below, the Broncos lead my rankings, while the Packers are last. I think we can safely assume that we'd rather our fantasy wide receiver face the Packers rather than the Broncos. So looking at the extremes for defenses in a wide receiver's schedule can be useful. You can see how they came out below.
These numbers reflect last year's statistics with an eye toward the second half of the season. There were plenty of changes this offseason that will push a team to be better or worse against the rush, but I think these stats get to the extremes of last year, which will be difficult to turn around completely. So there is my long caveat! Let's see who gets the easiest and toughest schedules this season.
Full Season
Doug Baldwin, Seahawks
Seattle gets the best fantasy wide receiver schedule for the season, which gives Doug Baldwin a boost. I do worry about the Rams improving their pass defense under Wade Phillipsm and the Cardinals should also improve, which makes for what should be a tougher schedule than what the numbers predict. Overall though, I think we can target Baldwin this season without worrying that he's going to have a glut of impossible games.
Stefon Diggs and Adam Thielen, Vikings
The Vikings get a nice schedule, which is helped by Green Bay's futility and matchups with the NFC South. The Vikings also have some productive receivers with Stefon Diggs and Adam Thielen starting. Sam Bradford isn't going to help his receivers to huge numbers, but is consistent enough to give them a chance each week to put up useful fantasy numbers.
Cameron Meredith and Kevin White, Bears
The Bears also get a similar schedule as Minnesota and should be in line for some weak pass defenses, but I like their receivers a bit more due to where you can get them in drafts and the fact that the Bears will likely be trailing quite a bit this season - like last season - and will be throwing the ball often in the second half of games. That pushes Cameron Meredith into what should be a heavily targeted role, and if Kevin White can stay healthy, he would be up there with Dandy Cam.
Odell Beckham Jr. and Brandon Marshall, Giants
The Giants should throw the ball a ton this year, and they also should be successful with an easy schedule. Of course, Eli Manning looked awful last season and will need to turn things around, but at the very least there will be opportunity, and we know Odell Beckham Jr. and Brandon Marshall get the job done.
Michael Thomas and Willie Snead, Saints
Michael Thomas and Willie Snead are set up well, which was already true in the Saints' offense with Drew Brees at the helm, but a good schedule, especially in the second half of the fantasy season, should make these two strong cogs in your fantasy machine this year.
Quincy Enunwa, Jets
The Jets are a mess, and their SOS for wide receivers is awful. The hope is that they will need to throw a bunch due to game script turning them into a team that needs to make up points and a ton of targets allocated for Quincy Enunwa. Of course, that's just a hope for Enunwa, but one I'll hold on to as long as he's not too expensive on draft day.
Tyreek Hill, Chiefs
Kansas City has two pass catchers in Travis Kelce and Tyreek Hill who should see the majority of the targets, so maybe Hill can overcome a tough schedule due to targets, but I'm not sold on Hill as a No. 1 receiver and could see Chris Conley taking away some work. For the most part, I'm staying away from Hill at his current ADP and only targeting Kelce, who could easily be their No. 1 receiving weapon this year.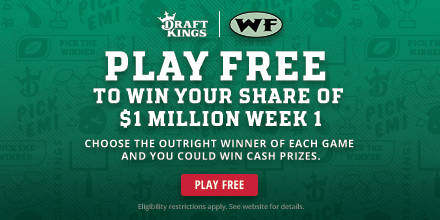 Playoff Possibilities
Eric Decker, Titans
I would be higher on the Titans' playoff schedule if their easiest statistical games didn't come against the Rams and Cardinals, who I believe will improve their pass defense this season. As it is, I think Eric Decker is the only receiver in Tennessee who you can feel confident about.
Mike Evans and DeSean Jackson, Bucs
Tampa Bay gets a nice playoff schedule, especially if you toss Week 13 against the Packers in there. Unfortunately, the Bucs get their home game against the Saints in Week 17, negating the fantasy implications there. But overall, it's a strong stretch for Tampa Bay's receivers, so expect the duo of Mike Evans and DeSean Jackson to be strong plays during the most important part of the fake season.
Julio Jones, Mohamed Sanu and Taylor Gabriel, Falcons
The Falcons will face the Saints twice in the fantasy playoffs, which should be useful for both teams. You of course already want Michael Thomas and Julio Jones on all your teams, but Willie Snead is set up for a great year if he can stay healthy and Mohamed Sanu and Taylor Gabriel will have good upside in the playoffs.
Wide Receiver Strength of Schedule Chart
For more recommendations, check out WalterFootball.com's
Fantasy Football Rankings
.
More 2016 Fantasy Football Articles:
Fantasy Football Rankings
2016 Fantasy Football Rankings:
2016 Fantasy Football Rankings: Quarterbacks
- 9/7 (Walt)
Chet Gresham's Fantasy Football Quarterback Rankings
- 8/30 (Chet)
2016 Fantasy Football Rankings: Running Backs
- 9/7 (Walt)
Chet Gresham's Fantasy Football Running Back Rankings
- 8/30 (Chet)
2016 Fantasy Football Rankings: Wide Receivers
- 9/7 (Walt)
Chet Gresham's Fantasy Football Wide Receiver Rankings
- 8/30 (Chet)
2016 Fantasy Football Rankings: Tight Ends
- 9/7 (Walt)
Chet Gresham's Fantasy Football Tight End Rankings
- 8/30 (Chet)
2016 Fantasy Football Rankings: Defenses
- 6/15 (Walt)
2016 Fantasy Football Rankings: Kickers
- 6/15 (Walt)
Fantasy Football Rookie Rankings
- 5/13 (Walt)
Fantasy Football Rookie Rankings: Dynasty
- 5/13 (Walt)
Fantasy Football Rookie Rankings: Dynasty
- 5/27 (Chet)
2016 Fantasy Football Mock Drafts:
2016 Fantasy Football Mock Draft: PPR
- 9/1 (Walt)
2016 Fantasy Football Mock Draft Video
- 8/31 (Walt)
2016 Fantasy Football Mock Draft: Real Draft
- 8/29 (Walt)
2016 Fantasy Football Mock Draft: Standard
- 8/25 (Walt)
2016 Fantasy Football Mock Draft: 2-QB
- 8/25 (Chet)
2016 Fantasy Football Mock Draft Video
- 8/24 (Walt)
2016 Fantasy Football Mock Draft: PPR
- 8/18 (Walt)
2016 Fantasy Football Mock Draft Video
- 8/13 (Walt)
2016 Fantasy Football Mock Draft: Standard
- 8/11 (Walt)
2016 Fantasy Football Mock Draft: Standard
- 8/4 (Walt)
2016 Fantasy Football Mock Draft Video
- 8/4 (Walt)
2016 Fantasy Football Mock Draft: PPR
- 8/2 (Chet)
2016 Fantasy Football Mock Draft: PPR
- 7/28 (Walt)
2016 Fantasy Football Mock Draft
- 7/21 (Walt)
2016 Fantasy Football: MFL 10 Draft
- 5/13 (Chet)
2016 Fantasy Football Cheat Sheets:
2016 Fantasy Football Cheat Sheet: Top 250
- 9/7 (Walt)
2016 Fantasy Football Cheat Sheet: Top 250 PPR
- 9/7 (Walt)
2016 Fantasy Football Cheat Sheet: Top 250 2-QB
- 9/7 (Walt)
2016 Fantasy Football Cheat Sheet: Top 250 Touchdown League
- 9/7 (Walt)
2016 Fantasy Football Cheat Sheet: Custom
- 9/7 (Walt)
2016 Fantasy Football: Dynasty Rankings
- 9/7 (Walt)
2016 Fantasy Football PPR Rankings
- 8/26 (Chet)
2016 Fantasy Football Spreadsheets
- 9/7 (Walt)
2016 Fantasy Football Articles:
2016 Fantasy Football Stock Report: Training Camp
- 9/7 (Walt)
2016 Fantasy Football Mock Draft Simulator
- 9/7 (Walt)
2016 Fantasy Football Sleepers
- 9/4 (Walt)
2016 NFL Preseason Recap, Fantasy Football Notes
- 9/2 (Walt)
2016 Fantasy Football Preseason Stock
- 9/2 (Walt)
2016 Fantasy Football Preseason Quarterback Targets
- 9/2 (Walt)
2016 Fantasy Football Waiver-Wire Targets
- 8/31 (Chet)
2016 Fantasy Football Busts
- 8/31 (Walt)
Fantasy Football Auction Advice
- 8/24 (Chet)
2016 Fantasy Football Round-by-Round Strategy Guide
- 8/18 (Walt)
2016 Fantasy Football Daily Fantasy Preseason Week 2 Streaming Options
- 8/18 (Chet)
2016 Fantasy Football Draft Queue: Wide Receivers and Tight Ends
- 8/17 (Chet)
2016 Fantasy Football Draft Queue: Quarterbacks and Running Backs
- 8/16 (Chet)
2016 Fantasy Football Training Camp Notes
- 8/10 (Chet)
2016 Fantasy Football Wide Receivers to Avoid
- 8/6 (Walt)
2016 Fantasy Football Running Backs to Avoid
- 8/5 (Walt)
2016 Fantasy Football Notes
- 7/26 (Chet)
2016 Fantasy Football Late-Round Wide Receiver Targets
- 7/21 (Chet)
2016 Fantasy Football Late-Round Running Back Targets
- 7/19 (Chet)
2016 Fantasy Football ADP Values
- 7/14 (Chet)
2016 Fantasy Football: C.J. Anderson Profile
- 7/7 (Chet)
2016 Fantasy Football Favorite MFL Players
- 6/29 (Chet)
2016 Fantasy Football: 2016 NFL Draft Fallout: Chip Kelly
- 6/23 (Chet)
2016 Fantasy Football: Marvin Jones Profile
- 6/22 (Chet)
2016 Fantasy Football: Devin Funchess Profile
- 6/15 (Chet)
2016 Fantasy Football 2-QB Draft
- 6/9 (Chet)
Fantasy Football Beginner's Guide
- 6/7 (Walt)
2016 Fantasy Football: Running Back Drafting and ADP
- 6/3 (Chet)
2016 Fantasy Football: Quarterback Drafting and ADP
- 6/1 (Chet)
2016 Fantasy Football: Eli Manning Profile
- 5/25 (Chet)
2016 Fantasy Football: Jordan Matthews Profile
- 5/24 (Chet)
2016 Fantasy Football Rookie Dynasty Draft Wrap-up
- 5/18 (Walt)
2016 Fantasy Football: 2016 NFL Draft Fallout
- 5/11 (Chet)
2016 Fantasy Football: MFL 10 Quarterback Values
- 4/30 (Chet)
2016 Fantasy Football: MFL 10 Wide Receiver Values
- 4/28 (Chet)
2016 Fantasy Football: Tight End Strength of Schedule
- 4/25 (Chet)
2016 Fantasy Football: Wide Receiver Strength of Schedule
- 4/21 (Chet)
2016 Fantasy Football: Running Back Strength of Schedule
- 4/20 (Chet)
2016 Fantasy Football: Quarterback Strength of Schedule
- 4/19 (Chet)
2016 Fantasy Football: MFL 10
- 2/19 (Chet)
2016 Fantasy Football Sleepers: Philip Rivers
- 2/16 (Chet)
2016 Fantasy Football: Quarterback ADP vs. Reality
- 2/12 (Chet)
2016 Fantasy Football Fallout: Marshawn Lynch Retires
- 2/11 (Chet)
2016 Fantasy Football Fallout: Calvin Johnson Retires
- 2/9 (Chet)
2016 Fantasy Football Forecast: Dynasty
- 1/21 (Chet)
2016 Fantasy Football Forecast: Tight Ends
- 1/19 (Chet)
2016 Fantasy Football Forecast: Wide Receivers
- 1/14 (Chet)
2016 Fantasy Football Forecast: Running Backs
- 1/13 (Chet)
2016 Fantasy Football Forecast: Quarterbacks
- 1/12 (Chet)
NFL Picks
- Nov. 14
2019 NFL Mock Draft
- Nov. 8
2020 NFL Mock Draft
- Nov. 3
Fantasy Football Rankings
- Sept. 5
2019 NBA Mock Draft
- Aug. 13
NFL Power Rankings
- June 3