By Chet Gresham -
@ChetGresham
Follow
@walterfootball
for updates.
I decided to take a look at which running backs get the biggest boost from one-point-per-reception scoring last season. I'll do a quick review of what I found and then look at some backs who should be useful in PPR this coming season.
Your leader in biggest percentage of fantasy points gained under PPR was the PPR king himself Danny Woodhead. Of course, he barely played and is now retired, but his 129 percent increase was easily the highest for all players over 50 PPR points on the season. When looking at players over 75 PPR points, Shane Vereen comes out on top with a 100 percent increase and then Tarik Cohen led the way with a 74 percent increase for backs who topped 100 PPR points last season.
When we set the threshold at 100 PPR points, we really do get a good look at players who are strong PPR plays. Here is a look at them:
Tarik Cohen, RB, Bears
Tarik Cohen wasn't used by John Fox as well as he could have been, but he still finished as the 29th PPR running back on just 140 touches, averaging 1.07 PPR points per touch, while Jordan Howard, on 299 touches, averaged .67 PPR points per touch. That gave Cohen 150 total PPR points to Howard's 199.7 on 159 fewer touches. That is still a wide difference from Howard's RB15 season to Cohen's RB29, but John Fox is out of the hen house and Matt Nagy is there to rebuild the gate and fence so no more boring play callers can get in.
James White, RB, Patriots
James White only had 99 touches last season, but still finished as the 38th PPR running back while Rex Burkhead had 94 touches and finished 39th. Both players were extremely efficient with their touches, which is a hallmark of the Patriots' offense. Dion Lewis finished as the 13th-ranked PPR running back on 212 touches, equaling .96 fantasy points per PPR touch, which is 10th best for players over 100 touches. That pushed New England's top-three running backs into extreme efficiency, which is probably why the team spread the work out so much, making it tough for us fantasy players to count on them from week-to-week. The good news so far is that White and Burkhead remain, while Dion Lewis has moved on. The Patriots did pick up Jeremy Hill, but we know without a doubt that he is not catching passes and will likely compete with Mike Gillislee for early-down work. For me, that pushes White and Burkhead up, as both are trusted and will see work, while Hill isn't that good and Gillislee was a healthy scratch much of last season after fumbling. I think that gives White and Burkhead more work in both the rushing and receiving game this coming season and White's PPR numbers should only improve.
Alvin Kamara, RB, Saints
Alvin Kamara didn't have the biggest percentage boost from PPR, but did have the biggest difference in standard versus PPR numbers, finishing with 320.4 PPR points to finish as the RB3 and 231.4 in standard to finish with 231.4 points, finishing as RB4. So even with a league-high 89 extra points through PPR, Kamara still only finished one ranking higher. Of course, he did separate himself from the crowd quite a bit in PPR, as he went from trailing Kareem Hunt by 11 fantasy points in standard to beating him by 25 points in PPR. In other seasons, Kamara could have easily skipped over four or five players if they were bunched together in fantasy points. And there's no reason the Saints will back off throwing the ball to Kamara, as they increased his work as the season waned last year. Don't worry about spending an early pick on Kamara in PPR. Standard is another story as there's a good chance he will be slightly overrated due to his RB4 finish last season when he was closer to dropping in those rankings than in PPR.
Christian McCaffrey, RB, Panthers
Christian McCaffrey saw a similar increase in PPR points over standard with 80-plus points, but had a 53.8 percent increase due to PPR scoring compared to Kamara, Bell and Gurley, who all had increases under 40 percent, meaning McCaffrey relied on a big chunk of his fantasy points coming through PPR scoring. His numbers were strong through the air and much weaker on the ground, but he did see improvement on the ground as the season progresses, rushing for just 2.5 yards per carry during Weeks 1-8 on 49 carries and upping that to 4.7 yards per carry on 68 carries in Weeks 9-17, outperforming the now-released Jonathan Stewart as a rusher. I don't see the Panthers rolling with McCaffrey as their lead between-the-tackles back, but he should see an increase in work there and still be in the 80-reception ballpark. Go after him in PPR and feel a little better about him in standard this season, but don't go crazy.
Duke Johnson, RB, Browns
Duke Johnson had one of the biggest increases in ranking from standard to PPR in the league with 148.6 standard points and 228.6 PPR points, moving him from RB21 to RB11. That 11th-place finish on just 156 touches is pretty remarkable since McCaffrey was the closest with a RB10 finish on 197 touches. The trouble here is that the Browns could pick Saquon Barkley with their fourth pick, making Johnson's touches unlikely to see a repeat, especially with Carlos Hyde in the fold now. We really need to wait on the 2018 NFL Draft before making any concrete projections, but Barkley is a good enough receiver that we likely have to check Johnson off our draft targets, even in PPR.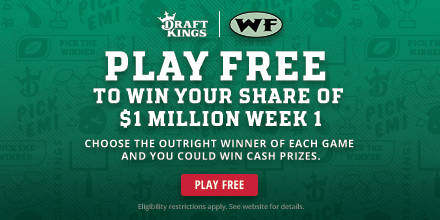 Todd Gurley, RB, Rams
Todd Gurley had six touchdowns through the air last season, but those only are worth six extra points in PPR, but of course might not have happened unless the Rams threw him the ball, which is something we need to factor in, but is hard to do. David Johnson had four receiving touchdowns in 2016 to lead running backs, but for the most part the leaders are receiving specialists like Danny Woodhead, Ahmad Bradshaw, etc. It might be hard to count on Gurley to see 19 touchdowns again if he needs the help of six receiving touchdowns to get there. Last season, Gurley beat Le'Veon Bell by 62.7 in standard and 41.7 in PPR, so Bell's extra receptions do make a difference and a likely dip in touchdowns could bring these two closer together this season in PPR leagues.
Wayne Gallman, RB, Giants
Wayne Gallman came on a bit at the end of the season, especially in PPR, as he caught 19 passes in his final three games of 2017, while receiving specialist Shane Vereen will likely move on to a new team this offseason. The Giants did bring in Jonathan Stewart, but he's fallen off mightily of late and hasn't been a strong receiving component in an offense since 2011. They easily could bring a back in who would hurt Gallman's value, but at this point, he looks like he should have some PPR appeal with Stewart as the lead back.
Austin Ekeler, RB, Chargers
Austin Ekeler played well when Melvin Gordon was hurting and as a backup, putting up 106.9 PPR points on just 74 touches, making him the running back with the fewest touches to hit 100 PPR points. His touchdown numbers make that possible and are a bit of an outlier, and he had two on the ground and three through the air on those 74 touches, but I'm not going to fault him for scoring touchdowns. Gordon has yet to show the per-play ability of the fantasy stars out there, but he gets enough work, especially around the goal line, to keep him scoring plenty of fantasy points. But he does have nagging injuries due to that work and Ekeler put up 1.4 PPR points per touch to Gordon's .84 PPR points per touch. Those numbers aren't fair, as Ekeler's per-touch numbers would drop dramatically if he saw 342 touches, but it does show us that a more equitable split could be helpful to up the team's overall numbers per running back touch and help Gordon stay healthier. I'll likely grab Ekeler late in drafts this season.
Chris Thompson, RB, Redskins
Chris Thompson ranked third in points per touch to Alvin Kamara and Andre Ellington with 1.47 PPR points per touch and saw a 34.7 percent increase in points through PPR scoring. Washington is going to draft a running back, but who that is and when the organization decides to take one will have a lot to do with Thompson's overall touches this season. I expect him to get his work, as he was just too dynamic last season to not give 10 or more touches a game to, but I doubt we see that number shoot up too high, especially after breaking his fibula last season. He should be locked in for receiving work, as I expect Washington to look at finding a stronger between-the-tackles back to compete with the Samaje Perine and Rob Kelley, who have not shown enough to be considered starters at this point.
Theo Riddick, RB, Lions
Theo Riddick finished as the 26th-best PPR running back last season compared to the 37th in standard leagues, while putting up a strong 1.12 PPR points per touch last season. The Lions went out and got LeGarrette Blount to be their early-down back, but he has little to no receiving skills, which will continue to give Riddick plenty of receiving work out of the backfield. His main competition for targets will likely be Ameer Abdullah, as the Lions appear to be holding onto him for the final year of his rookie contract, but Abdullah hasn't done much in the receiving game and even less in the running game. Abdullah finished with .679 PPR points per touch last season, .441 fewer than Riddick, who only saw 53 more touches. I expect this to be the Blount/Riddick show next season and for Riddick to continue putting up strong PPR numbers.
For more recommendations, check out WalterFootball.com's
Fantasy Football Rankings
.
More 2015 Fantasy Football Articles:
Fantasy Football Rankings
2015 Fantasy Football Rankings:
2015 Fantasy Football Rankings: Quarterbacks
- 9/10 (Walt)
Chet Gresham's Fantasy Football Quarterback Rankings
- 9/4 (Chet)
2015 Fantasy Football Rankings: Running Backs
- 9/10 (Walt)
Chet Gresham's Fantasy Football Running Back Rankings
- 9/4 (Chet)
2015 Fantasy Football Rankings: Wide Receivers
- 9/10 (Walt)
Chet Gresham's Fantasy Football Wide Receiver Rankings
- 9/4 (Chet)
2015 Fantasy Football Rankings: Tight Ends
- 9/10 (Walt)
Chet Gresham's Fantasy Football Tight End Rankings
- 9/4 (Chet)
Chet Gresham's Fantasy Football Flex Rankings
- 9/4 (Chet)
2015 Fantasy Football PPR Rankings
- 9/4 (Chet)
2015 Fantasy Football Rankings: Defenses
- 8/27 (Walt)
2015 Fantasy Football Rankings: Kickers
- 8/27 (Walt)
Fantasy Football Rookie Rankings
- 5/14 (Walt)
Fantasy Football Rookie Rankings: Dynasty
- 5/14 (Walt)
2015 Fantasy Football Mock Drafts:
2015 Fantasy Football Mock Draft Simulator
- 9/10 (Walt)
2015 Fantasy Football Mock Draft
- 9/3 (Walt)
2015 Fantasy Football Mock Draft
- 8/27 (Walt)
2015 Fantasy Football Mock Draft
- 8/20 (Walt)
2015 Fantasy Football Mock Draft
- 8/13 (Walt)
2015 Fantasy Football Experts Draft
- 8/11 (Chet)
2015 Fantasy Football Mock Draft
- 8/7 (Walt)
2015 Fantasy Football Mock Draft
- 8/6 (Chet)
2015 Fantasy Football Mock Draft
- 7/31 (Walt)
2015 Fantasy Football Mock Draft
- 7/23 (Walt)
2015 Fantasy Football Mock Draft (2-QB)
- 7/15 (Chet)
2015 Fantasy Football Mock Draft (PPR)
- 7/6 (Chet)
2015 Fantasy Football Cheat Sheets:
2015 Fantasy Football Cheat Sheet: Top 250
- 9/10 (Walt)
2015 Fantasy Football Cheat Sheet: Top 250 PPR
- 9/10 (Walt)
2015 Fantasy Football Cheat Sheet: Top 250 2-QB
- 9/10 (Walt)
2015 Fantasy Football Cheat Sheet: Top 250 Touchdown League
- 9/10 (Walt)
2015 Fantasy Football Cheat Sheet: Custom
- 9/10 (Walt)
2015 Fantasy Football: Dynasty Rankings
- 9/10 (Walt)
Chet Gresham's Fantasy Football Top 200 Rankings
- 9/4 (Chet)
Chet Gresham's 2015 Fantasy Football Positional Cheat Sheet
- 9/4 (Chet)
Chet Gresham's 2015 Fantasy Football Overall Cheat Sheet
- 9/4 (Chet)
2015 Fantasy Football Articles:
2015 Fantasy Football Stock Report: Training Camp
- 9/10 (Walt)
Fantasy Football Tight End Matchup Chart: Week 1
- 9/9 (Chet)
Fantasy Football Wide Receiver Matchup Chart: Week 1
- 9/8 (Chet)
2015 Fantasy Football Sleepers
- 9/8 (Walt)
Fantasy Football Running Back Matchup Chart: Week 1
- 9/7 (Chet)
Fantasy Football Quarterback Matchup Chart: Week 1
- 9/6 (Chet)
2015 NFL Preseason Recap, Fantasy Football Notes
- 9/4 (Walt)
2015 Fantasy Football Preseason Stock
- 9/4 (Walt)
2015 Fantasy Football Quarterback Targets
- 9/4 (Walt)
2015 Fantasy Football Busts
- 9/4 (Walt)
2015 Fantasy Football Goal-Line Running Backs
- 9/3 (Chet)
2015 Fantasy Football News
- 9/1 (Chet)
2015 Fantasy Football: Better Than ADP
- 8/31 (Chet)
Daily Fantasy Football: Running Backs
- 8/27 (Chet)
2015 Fantasy Football: Late-Round Running Back Fliers
- 8/24 (Chet)
2015 Fantasy Football Fallout: Jordy Nelson Injury
- 8/24 (Chet)
2015 Fantasy Football Players to Target
- 8/22 (Chet)
2015 Fantasy Football Spreadsheets
- 8/22 (Walt)
2015 Fantasy Football Round-by-Round Strategy Guide
- 8/20 (Walt)
2015 Fantasy Football: The Perfect Draft
- 8/20 (Chet)
2015 Fantasy Football Players to Avoid: LeSean McCoy
- 8/18 (Chet)
2015 Fantasy Football Values: Wide Receivers
- 8/14 (Chet)
Daily Fantasy Football: Wide Receivers
- 7/29 (Chet)
2015 Fantasy Football Value Profile: Brian Quick
- 7/22 (Walt)
2015 Fantasy Football Value Profile: Eli Manning
- 7/17 (Walt)
Daily Fantasy Football: A Primer
- 7/10 (Chet)
2015 Fantasy Football Value Profile: Jarvis Landry
- 7/7 (Walt)
Fantasy Football Offseason Stock Report: Up
- 5/15 (Walt)
Fantasy Football Offseason Stock Report: Down
- 5/15 (Walt)
2015 Fantasy Football: First-Round Bust History
- 2/17 (Walt)
2015 Fantasy Football: Overdrafted Players
- 2/15 (Walt)
2015 Fantasy Football: Running Backs with Most Carries
- 2/15 (Walt)
NFL Picks
- Oct. 19
2019 NFL Mock Draft
- Oct. 18
2020 NFL Mock Draft
- Oct. 13
Fantasy Football Rankings
- Sept. 5
2019 NBA Mock Draft
- Aug. 13
NFL Power Rankings
- June 3