By Chet Gresham -
@ChetGresham
Updated Aug. 14, 2018.
Follow
@walterfootball
for updates.
There truly is no offseason in the NFL, and that applies to fantasy as well. Below, I gather some of the more interesting tidbits from the news and look at them with a fantasy perspective.
Aug. 14 Updates
Saquon Barkley, RB, Giants
Saquon Barkley had his leg wrapped after Monday's practice and was diagnosed with a mild strain. It doesn't sound like anything to worry about, but the Giants will likely limit his workload during the preseason. He showed his tremendous ability on his first run in preseason, and fantasy footballers should just hope for a fully healthy Barkley for Week 1.
Alshon Jeffery, WR, Eagles
NFL.com's Ian Rapoport reports Alshon Jeffery could begin the season on the PUP list. If that were to happen, Jeffery would miss the first six games of the season and would be impossible to draft in most fantasy leagues. The more likely scenario is that he doesn't get put on the PUP list, but does miss a game or two to start the season. If he does miss time, we can bump up Torrey Smith, Nelson Agholor and Zach Ertz. Jeffery's health is a situation to monitor closely.
Peyton Barber and Ronald Jones, RBs, Bucs
Tampa Bay coach Dirk Koetter said Peyton Barber "is our starter." That jibes with what happened in the first preseason game, but we still have a ways to go before Week 1, and Ronald Jones has time to gain on him. This will likely push Barber's ADP up and Jones' down, which might help you draft both without sacrificing too much draft capital. I don't see Barber holding Jones off all season and expect some kind of committee at least.
LeSean McCoy, RB, Bills
Delicia Cordon, LeSean McCoy's ex-girlfriend, filed a personal injury lawsuit against him on Monday. McCoy's case is still open and active despite him not being charged, so this situation still has plenty of room to develop into one that keeps McCoy out of games this season.
Jonathan Williams, RB, Saints
According to beat writer Nick Underhill, Jonathan Williams has made a push to be Mark Ingram's replacement while he is out due to his suspension. If he can win the job, he'll face Tampa Bay, Cleveland, Atlanta and the New York Giants. It's a mixed bag defensively, but New Orleans' offensive line and the overall offense would give him good upside for the first month.
Alfred Morris, RB, 49ers
The 49ers signed Alfred Morris after injuries to Matt Breida and Jerick McKinnon. Morris has a great history with Kyle Shanahan, so this was a no-brainer, but also must show that Jay Gruden didn't want him in Washington, as that situation would be much better for his chances of making the team after Derrius Guice's season ended. Morris will likely have trouble making the team as long as McKinnon and Breida are ready to go for Week 1, which is the scuttlebutt right now.
Josh Allen, QB, Bills
Josh Allen was promoted to the second team and will likely continue to see some first-team reps in practice. A.J. McCarron isn't good, so Allen could easily start the season behind center, but the decision will likely be based more on Allen's development than his competition with McCarron. For fantasy, my main take away will be to stream defenses against the Bills.
Rishard Matthews, WR, Titans
Rishard Matthews continues to be seen catching passes here and there at camp, but he's not practicing due to an injury that might as well be the bubonic plague for all we know. That has helped Tajae Sharpe see some work with the first team, along with Taywan Taylor. It feels like Matthews will be back any day now, but that has been the feel for a while now.
Mitchell Trubisky, QB, Bears
Initial reports for Mitchell Trubisky haven't been great this camp, as Tribune reporter Rich Campbell says Trubisky has been "uneven" throughout camp. The hope is that Matt Nagy's new, more complicated offense has set Trubisky back, but that with time he'll get in synch with the program. The good news for fantasy is that Trubisky can collect fantasy points with his legs and that Nagy's offense, coupled with a significant upgrade in talent, will help push his fantasy numbers up.
Chad Kelly, QB, Broncos
Chad Kelly has moved ahead of Paxton Lynch on the depth chart after a strong showing in Denver's first preseason game. Kelly has more upside than Case Keenum, but it would likely take drastic awfulness to move Keenum out of the starting job.
Aug. 13 Updates
Derrius Guice, RB, Redskins
Derrius Guice looked good against the Patriots in his first-ever NFL game, especially on a strong 33-yard run that ended up called back on a hold. His injury took him out of the action, but the initial diagnosis was an MCL sprain. Unfortunately, his MRI showed an ACL tear, ending his season.
Guice was slated for a significant early-down role and was slowly moving up the fantasy ranks for many. His loss will open up more opportunities for Chris Thompson, Samaje Perine and Rob Kelley. Thompson is the most talented back of the three, but is also more of a receiving back after having trouble as the lead back last season for a limited time. His value comes as a receiver. Perine and Kelley are built more for between-the-tackles running, but both have been inconsistent at best. They could end up sharing work, but Perine likely has the inside track for touches.
The wild card would be if the Redskins ended up signing another running back to compete with Perine and Kelley. There are a few still on the market, with Alfred Morris and Orleans Darkwa both viable and able to beat the incumbents. In deeper fantasy football leagues, both players are worth a pickup along with Perine and Kelley.
Jerick McKinnon, RB, 49ers
Jerick McKinnon received much better news when his MRI returned with a muscle strain diagnosis. There is no timetable for McKinnon's return, but with Matt Breida also injured, there's no doubt the 49ers ll put McKinnon in bubble wrap for as long as they need.
Matt Breida, RB and George Kittle, TE, 49ers
McKinnon's backup and running-mate Matt Breida and 49ers starting tight end George Kittle both injured their shoulders in the team's first preseason game, but both appear to have skirted a significant injury. Unfortunately, both will likely be sidelined until Week 1. That puts both in trouble of not seeing regular reps to start the season.
Deon Cain, WR, Colts
Colts rookie receiver Deon Cain will miss the season with a torn ACL. He had received rave reviews in camp and was vying for significant playing time, but now Indianapolis' weak receiving corps just got weaker. His injury should help boost Eric Ebron's targets, who has one of the broader range of target outcomes on the team.
DeVante Parker and Albert Wilson, WRs, Dolphins
DeVante Parker's summer has not been a positive one in Miami. Reports continue to come out of drops and an inability to gain any separation. If he can't turn things around quickly, there is a distinct chance that Albert Wilson could push Parker for snaps sooner than later.
Shaun Wilson and Charles Sims, RBs, Bucs
Greg Auman of the Tampa Bay Times believes the emergence of undrafted free agent Shaun Wilson could make veteran Charles Sims expendable. Rookie Ronald Jones is reportedly a work in progress in pass protection, so there's a decent chance the Bucs will have a real need for a third-down back, which Wilson and Sims are qualified.
Dallas Goedert and Zach Ertz, TEs, Eagles
Eagles rookie tight end Dallas Goedert had a strong preseason premiere, catching 4-of-5 targets for 66 yards and a touchdown Thursday night. Unfortunately, he'll be behind Zach Ertz and can only hurt his upside while not getting enough work to make him a fantasy value. In a deeper league, Goedert should have some touchdown value, but his inconsistency means he will need Ertz to miss time before he can come close to his upside.
Paxton Lynch and Chad Kelly, QBs, Broncos
Paxton Lynch was awful Friday night against the Vikings, completing just 6-of-11 passes for 24 yards and an interception, while third-string quarterback Chad Kelly completed 14-of-21 passes for 177 yards, two touchdowns and an interception. Lynch has yet to look good for more than two dropbacks in a row, while Kelly has a lot of potential and showed it off against the third-string defense. I wouldn't be surprised to see Kelly take over the backup job sooner than later.
Aaron Jones and Jamaal Williams, RB, Packers
Packers running back Aaron Jones returned to practice on Sunday after missing all but the first few days of camp. He has been out with lingering hamstring issues and has a lot of ground to make up after Jamaal Williams played well against the Titans, rushing just five times for 16 yards, but adding a tremendous eight-yard touchdown reception on which he made the defense look silly. Jones is also out the first two games due to a suspension for PEDs, which makes his slow start in training camp even more damaging to his possibilities for touches when he returns.
Devontae Booker and Royce Freeman, RB, Broncos
Devontae Booker started Friday's preseason game but shared work with Royce Freeman, who then went on to finish out the half and looked strong doing so. Freeman did face the second-string defense for much of his work, so him outplaying Booker wasn't exactly on an even playing field, but it was a good step for Freeman to move toward securing the starting job.
Kerryon Johnson, RB, Lions
The Lions' preseason game against the Raiders was a bit of a coming out party for rookie Kerryon Johnson, who rushed for 34 yards and had four catches for 33 yards, all while making defenders miss and carrying some on his back. Johnson also had a big 57-yard run called back.
Austin Ekeler, RB, Chargers
Chargers backup running back Austin Ekeler distanced himself from the pack in their first preseason game, rushing five times for 22 yards and catching two passes for 42 yards, and looking explosive doing so. He doesn't have any stand-alone value at this point due to Melvin Gordon's colossal usage both in the rushing and receiving game, but he makes for a nice lottery ticket, especially with Gordon's high usage.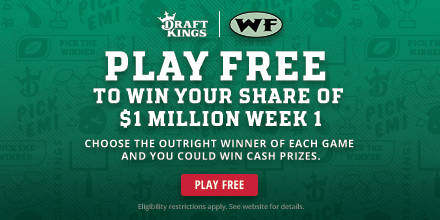 Vance McDonald, TE, Steelers
Steelers tight end Vance McDonald is out with a foot injury, and coach Mike Tomlin won't give any real updates to his status. McDonald is listed as Pittsburgh's starting tight end, but he'll need to make it back on the practice field to keep that designation. McDonald has a bunch of upside in the Steelers' offense, but his injury history and current injury knock him down the rankings.
Isaiah Crowell and Bilal Powell, RBs, Jets
Isaiah Crowell was forced from the Jets' first preseason game with a head injury, which he suffered on a 16-yard screen that he took in for a touchdown. Crowell came in after Bilal Powell got the start, but also put up better numbers. The Jets will likely split time between Crowell and Powell like they did Matt Forte and Powell last season. The only good fantasy news in that scenario will be, well, nothing.
D.J. Moore, WR, Panthers
D.J. Moore caught 4-of-6 targets for 75 yards against Buffalo in their preseason opener. Moore is one of the best rookie receivers in the league this year and appears to be on his way to significant playing time with the Panthers. He was running with the second and third units in this game, so he still needs to solidify his starting position, but this was a good start.
Marquez Valdes-Scantling, WR, Packers
Packers receiver Marquez Valdes-Scantling caught 5-of-7 targets for 101 yards and a touchdown and looked good doing so. At 6-foot-4, 206 pounds with a 4.37-second 40, Valdes-Scantling has the physical traits to be a force in the league, but also has plenty of competition in Green Bay's camp. If he can continue this level of play, he would be hard to keep out of the No. 3 receiver position.
Marlon Mack, RB, Colts
Colts running back Marlon Mack suffered a hamstring strain in their first preseason game and should miss a couple of weeks. He currently is the lead back in what will likely be a reasonably spread-out committee but will need to get back and healthy to keep that job for Week 1.
Aug. 8 Updates
Antonio Callaway, WR, Browns
Browns receiver Antonio Callaway was cited for marijuana possession and driving with a suspended license. Unfortunately for Callaway, he is already in Stage 1 of the NFL's Substance Abuse Program, so there will likely be a suspension forthcoming despite Calloway's iron-clad defense of "it wasn't mine."
Lions RBs
Lions beat writer Dave Birkett believes LeGarrette Blount will start the season as the team's goal-line back, especially with new head coach Matt Patricia coming from the team Blount rushed for 18 touchdowns for just a couple years ago. Blount will hurt Kerryon Johnson, but Johnson has looked great in camp and appears to be in the lead for the bulk of the running work, while also putting up good work as a blocker and receiver. At this point, I'd still only want Johnson out of the two, and hopefully, his ADP will take a slight hit with this news.
Tyrell Williams, WR, Chargers
Tyrell Williams is listed ahead of Mike Williams on the Chargers' initial depth chart. Targets will likely be distributed more evenly after Keenan Allen gets his colossal share, and San Diego will play plenty of three-receiver sets due to a lack of a tight end, but Tyrell Williams has quietly been a reliable receiver over the last two seasons and should be a valuable fantasy asset, especially at his 71st wide receiver ADP.
Albert Wilson, WR, Dolphins
The Dolphins don't have a starting position for Albert Wilson, so they've given him the dreaded he'll-be-used-all-over-the-field treatment. That means he'll get a couple rushing attempts and a target or two from all over the field. I like Wilson and think he could make some noise with full-time reps, but he's going to need an injury, or for DeVante parker to implode, for him to see enough work to be a fantasy value.
Carson Wentz, QB, Eagles
Carson Wentz will be held out of all the Eagles' preseason games, and coach Doug Pederson thought he saw "a little hesitation" in Wentz's knee on July 29th. This route isn't a setback, as Wentz's injury timeline always was cutting it close to being 100 percent for Week 1, so I'm glad they are cautious. The trouble is, Wentz's ADP is too high for someone who will be cutting it close to play Week 1 and is coming off one of the best touchdown percentages in the history of the league.
Corey Coleman, WR, Bills
Corey Coleman was traded to the Buffalo Bills for a song, and despite moving to an awful passing offense, it is still a step in the right direction from Cleveland, which was done with him. After letting him go, the Browns learned of Antonio Callaway's run-in with the law, but in the end, they didn't want Coleman, and he's better off in a new environment. He likely doesn't have significant fantasy value in Buffalo, but he's going to see the field in that poor receiver corps.
Josh McCown, QB, Jets
Josh McCown has been the "best quarterback" in camp this summer according to SNY. Adam Schefter made it sound like Sam Darnold had an excellent chance to start Week 1, but it looks like Darnold will need to outplay McCown in preseason to get his shot by Week 1. That doesn't mean we won't see Darnold, as there's probably a 100 percent chance we will at some point, but McCown has the job right now.
Antonio Brown, WR, Steelers
Antonio Brown's quad injury appears to be just a blip on the radar. He will miss the first preseason game, although so will most of the fantasy players on the team. As long as he's practicing again by this time next week, we can feel fine about his No. 1 fantasy receiver status.
Ryan Grant, WR, Colts
The Ryan Grant No. 2 receiver designation for Indianapolis appears to be legitimate. Coach Frank Reich says that Grant and T.Y. Hilton have separated themselves from the rest of the receivers. Deon Cain has had a good camp, but Chester Rogers appears to have not done much to distinguish himself. Cain is a rookie and is likely inconsistent compared to Grant, so he'll need to keep working while we grab Grant early in the season for what could be some solid stats.
Chris Herndon, TE, Jets
Jets tight end Chris Herndon is getting some praise of late, with the tight end coach saying, "He's all ball." I'm going to go ahead and take that as a good thing. He's in competition with Jordan Leggett at the moment, and neither is likely to put up significant numbers, but in 2TE leagues, all starters will be taken, and Herndon is in the lead at the moment.
Aug. 6 Updates
Sony Michel, RB, Patriots
Sony Michael will undergo a cleanup procedure on his knee after injuring it in practice last Wednesday. The procedure will keep him out of practice for at least 10 days, but the Patriots do expect him to be ready for Week 1. That might be fine if he were the only stud running back on a different team, but he will have trouble getting significant reps early in the season with Rex Burkhead and James White playing ahead of him. Michel's injury does help Jeremy Hill and Mike Gillislee's chances to make the team, but at this moment, the big boost goes to Rex Burkhead, moving him up the rankings while Michael drops.
Danny Amendola, WR, Dolphins
Danny Amendola is listed as the starting slot receiver in Miami's training camp depth chart. His place atop the depth chart goes along with what practice reports have been showing, which puts well-paid free agent Albert Wilson on the outside of the starting lineup behind Kenny Stills, DeVante Parker and Amendola. Amendola's injury trouble is worrisome, but his ADP is still low enough to feel great about taking a flier on him at the moment.
Martavis Bryant, WR, Steelers
Raiders' coach Jon Gruden called out Martavis Bryant to "get out here and play better." Bryant has missed some practices due to illness, and there was also speculation that he could be suspended again, so when you add in Gruden's admonishment, we have a whole lot of negative news associated with Bryant. Maybe being called out will get him going but for now, I have no trouble only drafting him as a flier.
Isaiah Crowell
Isaiah Crowell is expected to be a "big factor" this season according to ESPN Jets beat reporter Rich Cimini. Cimini also reports that coach Todd Bowles has been pleasantly surprised with Crowell's receiving ability, which if true, should push Crowell's workload into numbers that could be hard to ignore in fantasy. Bilal Powell doesn't seem to be the coaches' favorite back, and Elijah McGuire is injured, so Crowell's value is on the upswing.
Kenyan Drake and Frank Gore, RBs, Dolphins
Kenyan Drake and Frank Gore are both listed as both No. 1 running backs on the Dolphins' initial depth chart. Drake put up great numbers last season, but it looks like he'll have to share work with Gore to an extent. Gore is a great blocker and can get those extra yards between the tackles, but at 35 years of age, he'll have trouble pushing Drake all season.
Ryan Grant, WR, Redskins
Ryan Grant is listed as a starter on the Colts' first depth chart. Again, these early depth charts are often used as motivation for rookies and players not living up to their potentials, but Grant is a dependable, albeit not a superb, receiver. With Andrew Luck looking good so far in camp, Grant does have some re-draft value, but there are good targets around him who have yet to prove themselves.
Joe Williams, RB, 49ers
San Francisco's running back Joe Williams appears to be vying for the third-string position behind Matt Breida and Jerick McKinnon. After a lost rookie season, it looks like he's firmly behind Breida, who has had a strong camp. Williams will need a strong camp and an injury to someone ahead of him to make an impact this season.
Mike Gesicki, TE, Penn State
After a slow start to training camp, Miami tight end Mike Gesicki has developed into one of Ryan Tannehill's favorite targets, especially in the red zone. He is buried on the team's initial depth chart, but there is no reason to believe it since he's been practicing with the first-team offense. On a team without strong red-zone receivers, Gesicki could be in line for strong touchdown numbers.
Courtland Sutton, WR, Texans
Broncos rookie receiver Courtland Sutton has made a significant impact in training camp, and NFL Network's Jesse Palmer reports that members of Denver's secondary say Sutton is the No. 3 receiver without question. The Broncos would probably prefer not to have a high-volume passing attack, as they'll look to the defense to keep games close, so Sutton's workload is likely going to be too inconsistent for most fantasy leagues, but he will play and appears to be the real deal.
Keke Coutee and Braxton Miller, WRs, Texans
Rookie Keke Coutee will miss a few weeks with a strained hamstring while his competition for slot work, Braxton Miller, has shown "signs of progress" according to coach Bill O'Brien. It's not huge praise, but Coutee will need to come back sooner than later to stay in the competition.
Aug. 2 Updates
Doug Baldwin, WR, Seahawks
The news on Doug Baldwin just got a little worse, with Adam Schefter reporting that he may miss all of the preseason. Schefter went on to say that doctors are "hopeful and confident" Baldwin will be ready for Week 1. I guess you can be hopeful and confident but I'd rather them be confident, but I digress. I already had him in my top-10 wide receivers for this year, so I plan on knocking him down a few spots. He's one of my favorite fantasy players for this season, but sometimes you have to be realistic and not take risks that you don't need to make.
Chris Carson, RB and Tyler Lockett, WR, Seahawks
Chris Carson is still considered Seattle's starting running back according to local beat writers, and I still want to give Rashaad Penny my endorsement, but his ADP is looking extremely risky in the fourth round at the moment. Carson's ADP is going to skyrocket soon enough, but if you can get him in the 11th round, you need to go ahead and do that. We'll have to see what Penny's ADP does, but if it starts falling as it likely will, I'd feel better about grabbing him.
Blake Jarwin, TE, Cowboys
Just a reminder, the Cowboys are thin at receiver and tight end, so there is room for not-so-great players to have some fantasy value in Dallas this year. One of those players could be Blake Jarwin, who has been "the most impressive" tight end so far in camp according to beat writer Bryan Broaddus. Jarwin doesn't have much competition, but if he's starting, he has deep fantasy value. The Cowboys might not be Super Bowl contenders, but with their offensive line and Ezekiel Elliott, they should be able to move the ball enough to give their starting tight end some red-zone work.
Jordan Matthews, WR, Patriots
Jordan Matthews is on injured reserve after a severe hamstring injury. He had been hyped to fill in for Julian Edelman during his four-game suspension, but that's out the window now. Phillip Dorsett and Braxton Berrios look to be in contention for slot duties those first four games now. Their competition is one to keep an eye on for fantasy, but in the end, I expect Chris Hogan and Rob Gronkowski, along with Rex Burkhead and James White to see an uptick in work with Edelman out.
Terrelle Pryor, WR, Jets
Terrelle Pryor is back to working with 11-on-11s in practice after working individually for the first week of camp. He has a battle to grab that No. 3 receiver job, but Pryor should have a fighting chance now that he's healthy. We know what his physical attributes can bring to an offense, but after an awful 2017 in Washington, he'll need to prove himself again.
David Njoku, TE, Browns
David Njoku is one of my favorite fantasy tight ends going into the season, but he is reportedly dropping too many passes in camp. I do expect him to clean that up, as drops are something a receiver can fix, whereas getting open is not, but with so many targets in Cleveland, he'll need to prove himself as reliable before they give him a significant target share.
Josh Doctson, WR, Redskins
Josh Doctson landed hard on his shoulder and had to leave practice on Wednesday, but the diagnosis is an AC sprain, which isn't something that would keep him out for long. The Redskins will likely give him more time than he needs, but he should still be available for their preseason games.
For earlier fantasy notes from this offseason, check out the
Fantasy Notes archive
.
Also, check out our
Fantasy Football Rankings
.
More 2015 Fantasy Football Articles:
Fantasy Football Rankings
2015 Fantasy Football Rankings:
2015 Fantasy Football Rankings: Quarterbacks
- 9/10 (Walt)
Chet Gresham's Fantasy Football Quarterback Rankings
- 9/4 (Chet)
2015 Fantasy Football Rankings: Running Backs
- 9/10 (Walt)
Chet Gresham's Fantasy Football Running Back Rankings
- 9/4 (Chet)
2015 Fantasy Football Rankings: Wide Receivers
- 9/10 (Walt)
Chet Gresham's Fantasy Football Wide Receiver Rankings
- 9/4 (Chet)
2015 Fantasy Football Rankings: Tight Ends
- 9/10 (Walt)
Chet Gresham's Fantasy Football Tight End Rankings
- 9/4 (Chet)
Chet Gresham's Fantasy Football Flex Rankings
- 9/4 (Chet)
2015 Fantasy Football PPR Rankings
- 9/4 (Chet)
2015 Fantasy Football Rankings: Defenses
- 8/27 (Walt)
2015 Fantasy Football Rankings: Kickers
- 8/27 (Walt)
Fantasy Football Rookie Rankings
- 5/14 (Walt)
Fantasy Football Rookie Rankings: Dynasty
- 5/14 (Walt)
2015 Fantasy Football Mock Drafts:
2015 Fantasy Football Mock Draft Simulator
- 9/10 (Walt)
2015 Fantasy Football Mock Draft
- 9/3 (Walt)
2015 Fantasy Football Mock Draft
- 8/27 (Walt)
2015 Fantasy Football Mock Draft
- 8/20 (Walt)
2015 Fantasy Football Mock Draft
- 8/13 (Walt)
2015 Fantasy Football Experts Draft
- 8/11 (Chet)
2015 Fantasy Football Mock Draft
- 8/7 (Walt)
2015 Fantasy Football Mock Draft
- 8/6 (Chet)
2015 Fantasy Football Mock Draft
- 7/31 (Walt)
2015 Fantasy Football Mock Draft
- 7/23 (Walt)
2015 Fantasy Football Mock Draft (2-QB)
- 7/15 (Chet)
2015 Fantasy Football Mock Draft (PPR)
- 7/6 (Chet)
2015 Fantasy Football Cheat Sheets:
2015 Fantasy Football Cheat Sheet: Top 250
- 9/10 (Walt)
2015 Fantasy Football Cheat Sheet: Top 250 PPR
- 9/10 (Walt)
2015 Fantasy Football Cheat Sheet: Top 250 2-QB
- 9/10 (Walt)
2015 Fantasy Football Cheat Sheet: Top 250 Touchdown League
- 9/10 (Walt)
2015 Fantasy Football Cheat Sheet: Custom
- 9/10 (Walt)
2015 Fantasy Football: Dynasty Rankings
- 9/10 (Walt)
Chet Gresham's Fantasy Football Top 200 Rankings
- 9/4 (Chet)
Chet Gresham's 2015 Fantasy Football Positional Cheat Sheet
- 9/4 (Chet)
Chet Gresham's 2015 Fantasy Football Overall Cheat Sheet
- 9/4 (Chet)
2015 Fantasy Football Articles:
2015 Fantasy Football Stock Report: Training Camp
- 9/10 (Walt)
Fantasy Football Tight End Matchup Chart: Week 1
- 9/9 (Chet)
Fantasy Football Wide Receiver Matchup Chart: Week 1
- 9/8 (Chet)
2015 Fantasy Football Sleepers
- 9/8 (Walt)
Fantasy Football Running Back Matchup Chart: Week 1
- 9/7 (Chet)
Fantasy Football Quarterback Matchup Chart: Week 1
- 9/6 (Chet)
2015 NFL Preseason Recap, Fantasy Football Notes
- 9/4 (Walt)
2015 Fantasy Football Preseason Stock
- 9/4 (Walt)
2015 Fantasy Football Quarterback Targets
- 9/4 (Walt)
2015 Fantasy Football Busts
- 9/4 (Walt)
2015 Fantasy Football Goal-Line Running Backs
- 9/3 (Chet)
2015 Fantasy Football News
- 9/1 (Chet)
2015 Fantasy Football: Better Than ADP
- 8/31 (Chet)
Daily Fantasy Football: Running Backs
- 8/27 (Chet)
2015 Fantasy Football: Late-Round Running Back Fliers
- 8/24 (Chet)
2015 Fantasy Football Fallout: Jordy Nelson Injury
- 8/24 (Chet)
2015 Fantasy Football Players to Target
- 8/22 (Chet)
2015 Fantasy Football Spreadsheets
- 8/22 (Walt)
2015 Fantasy Football Round-by-Round Strategy Guide
- 8/20 (Walt)
2015 Fantasy Football: The Perfect Draft
- 8/20 (Chet)
2015 Fantasy Football Players to Avoid: LeSean McCoy
- 8/18 (Chet)
2015 Fantasy Football Values: Wide Receivers
- 8/14 (Chet)
Daily Fantasy Football: Wide Receivers
- 7/29 (Chet)
2015 Fantasy Football Value Profile: Brian Quick
- 7/22 (Walt)
2015 Fantasy Football Value Profile: Eli Manning
- 7/17 (Walt)
Daily Fantasy Football: A Primer
- 7/10 (Chet)
2015 Fantasy Football Value Profile: Jarvis Landry
- 7/7 (Walt)
Fantasy Football Offseason Stock Report: Up
- 5/15 (Walt)
Fantasy Football Offseason Stock Report: Down
- 5/15 (Walt)
2015 Fantasy Football: First-Round Bust History
- 2/17 (Walt)
2015 Fantasy Football: Overdrafted Players
- 2/15 (Walt)
2015 Fantasy Football: Running Backs with Most Carries
- 2/15 (Walt)
Fantasy Football Rankings
- Aug. 21
2019 NBA Mock Draft
- Aug. 13
2020 NFL Mock Draft
- Aug. 1
2019 NFL Mock Draft
- July 31
NFL Power Rankings
- June 3
NFL Picks
- Feb. 4