Written by Paul Banks of the Washington Times, and David Kay of the The Sports Bank.
Send Paul an e-mail here: paulb05 AT hotmail DOT com.
All other e-mail, including advertising and link proposals, send to: wpc112@gmail.com
Live 2016 NBA Draft Grades
(Individual)
2016 NBA Mock Draft
Updated: June 24, 2016.
Atlanta Hawks: D Grade
12. Taurean Prince, SF, Baylor
21. DeAndre Bembry, G/F, St. Joseph's
44. Isaia Cordinier, G, France
While the Hawks needed options on the wing with Kent Bazemore hitting the free agent market this summer, they reached twice for Prince and Bembr, who I felt were both bubble first-round picks. The Prince pick is especially surprising since the team traded Jeff Teague for that 12th pick. I thought for sure the Hawks would try to find a big man with one of their first-round selections since Al Horford is also a free agent. Overall, I think the Hawks picked two guys way higher than they should have and did not address their need for depth inside.
Boston Celtics: C Grade
3. Jaylen Brown, SF, California
16. Guerschon Yabusele, PF, France
23. Ante Zizic, C, Croatia
45. Demetrius Jackson, PG, Notre Dame
51. Ben Bentil, PF, Providence
58. Abdel Nader, SF, Iowa State
What was expected to be a night of wheeling and dealing for Danny Ainge and the Celtics turned out to be anticlimactic as Boston ended up keeping six of its eight draft picks. I think Jaylen Brown was a reach at No. 3, especially when Kris Dunn and Buddy Hield were both on the board. Zizic could be a nice role player, but Yabusele likely stays overseas for at least another season. Boston got great value in the second round with Jackson and Bentil, who has a chance to be a nice role player due to his ability to stretch defenses. I don't see how Jackson fits on this team, though considering how many guards the roster already has. Nader won't make the roster. All in all, more was expected out of the Celtics and they failed to hit the home run they were looking for.
Brooklyn Nets: D+ Grade
20. Caris LeVert, SG, Michigan
42. Isaiah Whitehead, G, Seton Hall
So the Nets traded their starting power forward for an injury-riddled wing; Thaddeus Young for Caris LeVert? That doesn't make sense. It does clear up some cap space and fills a need on the wing, but I would have stayed away from LeVert in the first round due to his recent injury history. Whitehead is a solid value and could find a role off the bench, but the Nets didn't do anything to get much better on draft night.
Charlotte Hornets: D+ Grade
None
The Hornets dealt the 22nd pick to the Kings for shooting guard, Marco Bellineli. This helps fill a need for a shooter on the wing but is a downgrade from free agents Nicloas Batum and Courtney Lee.
Chicago Bulls: A- Grade
14. Denzel Valentine, SG, Michigan State
48. Paul Zipser, SF, Germany
Assuming Denzel Valentine's knees are okay, he should be a solid role player for the Bulls since he is a jack-of-all-trades on the floor. Zipser probably never comes to the NBA, so that pick is a wash.
Cleveland Cavaliers: B Grade
54. Kay Felder, PG, Oakland
The Cavaliers entered the night with zero draft picks, but bought into the second round to select Kay Felder, who put up monster numbers this past season at Oakland. He is undersized, but very athletic and a gifted scorer and distributor. He does add needed depth at the point behind Kyrie Irving.
Dallas Mavericks: B Grade
46. A.J. Hammons, C, Purdue
With their lone pick of the 2016 NBA Draft, the Mavericks added an extremely skilled, but lethargic, big man. He does add depth inside since Zaza Pachulia is a free agent.
Denver Nuggets: A- Grade
7. Jamal Murray, SG, Kentucky
15. Juan Hernangomez, F, Spain
19. Malik Beasley, SG, Florida State
53. Petr Cornelie, PF, France
The Nuggets added a pair of talented scoring guards in Jamal Murray and Malik Beasley. Murray fell into their laps at No. 7, and Beasley was a good value at No. 19, though it will be interesting to see if he is able to get minutes with Murray and Gary Harris at the two guard. Hernangomez and Cornelie are solid draft-and-stash options who should both make impacts in the near future.
Detroit Pistons: A Grade
18. Henry Ellenson, PF, Marquette
49. Michael Gbinije, G/F, Syracuse
Ellenson has lottery potential and could end up being a steal at No. 18. His versatility on the offensive is needed at power forward alongside Andre Drummond in the middle. Gbinije's ability to guard multiple positions and play a couple spots offensively as well could earn him a role off the bench, which is all you can ask from a second-rounder.
Golden State Warriors: B+ Grade
30. Damian Jones, C, Vanderbilt
38. Patrick McCaw, SG, UNLV
If Jones can develop an edge, he should be a solid reserve big man since he has all the physical attributes and a solid skill set. He fills a need inside since Golden State has a couple of free agent big men. The Warriors bought a second-round selection to snag McCaw who could be a steal at No. 38. His is a long, scoring wing and should fit their up-tempo style of play.
Houston Rockets: C+ Grade
37. Chinanu Onuaku, C, Louisville
43. Zhou Qi, C, China
The Rockets added some insurance inside since Dwight Howard's days in Houston appear to be over. Qi is not the next Yao Ming by any stretch of the imagination, but Qi might make an impact down the road.
Indiana Pacers: A- Grade
50. Georges Niang, PF, Iowa State
The Pacers got a lot better in the two days leading up to the 2016 NBA Draft by ultimately dealing George Hill and the 20th pick for Jeff Teague and Thaddeus Young. Georges Niang probably ends up playing overseas instead of in the NBA, so that pick probably doesn't mean much.
Los Angeles Clippers: A- Grade
25. Brice Johnson, PF, North Carolina
39. David Michineau, PG, France
40. Diamond Stone, C, Maryland
The Clippers needed to find some depth inside behind DeAndre Jordan and Blake Griffin, and did so by selecting Johnson and Stone. Johnson should be able to earn some minutes right away, while Stone is more of a project, but has a lot of skill for his size.
Los Angeles Lakers: A Grade
2. Brandon Ingram, SF, Duke
32. Ivica Zubac, C, Croatia
Ingram was the no-brainer pick at No. 2, and the Lakers added some needed size inside with their second-round pick.
Memphis Grizzlies: B Grade
17. Wade Baldwin, G, Vanderbilt
31. Deyonta Davis, PF, Michigan State
35. Rade Zagorac, F, Serbia
57. Wang Zhelin, C, China
I don't love Baldwin, but he fills a need in the backcourt since Mike Conley and a couple other guards are free agents. Memphis dealt a future first-rounder to get a pair of high second-round picks including Davis. Projected as a possible late first-round pick, Davis fell into the second round and could be a huge steal down the road. Zagorac is an intriguing draft-and-stash prospect.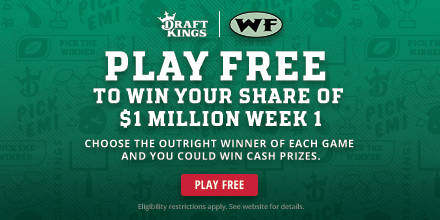 Miami Heat: N/A Grade
None
The Heat did not make a pick in the 2016 NBA Draft.
Milwaukee Bucks: D+ Grade
10. Thon Maker, C, Australia
36. Malcolm Brogdon, SG, Virginia
Thon Maker at No. 10 is the biggest boom-or-bust pick of the 2016 NBA Draft and was a huge reach considering many thought he could slide into the second round. Milwaukee already has a very similar player in Jon Henson. Selecting Malcolm Brogdon at No. 36 was a great pick since he could immediately be a valuable role player. I am surprised the Bucks didn't try to add a point guard at some point since that's an area of need as well.
Minnesota Timberwolves: A Grade
5. Kris Dunn, PG, Providence
While Dunn doesn't fill a major void, he and Ricky Rubio should be able to play in the same backcourt. They would form one solid defensive duo and give the Timberwolves a pair of play-makers. A shooter like Buddy Hield or Jamal Murray may have been more of a need, Dunn could be a special all-around player in the league.
New Orleans Pelicans: A Grade
6. Buddy Hield, SG, Oklahoma
33. Cheick Diallo, PF, Kansas
Hield will replace Eric Gordon at shooting guard, and the Pelicans should be grateful Hield fell into their laps. New Orleans packaged to its two second-rounders to move up and grab the energetic, rebounding Diallo. Though raw offensively, he could be a second-round steal if he finds his niche.
New York Knicks: N/A Grade
None
The Knicks did not make a pick in the 2016 NBA Draft.
Oklahoma City Thunder: A- Grade
11. Domantas Sabonis, PF, Gonzaga
56. Daniel Hamilton, SF, Connecticut
Oklahoma City did not have a pick entering the night, but used Serge Ibaka to land Sabonis in the lottery while also adding Victor Oladipo and Ersan Ilyasova. This move 100 percent made the Thunder a better team, which should help Kevin Durant's cause to re-sign. Though versatile on the offensive end, Hamilton probably doesn't stick on the roster.
Orlando Magic: D Grade
41. Stephen Zimmerman, C, UNLV
The Magic made perhaps the boldest move of the 2016 NBA Draft by dealing Victor Oladipo, Ersan Ilyasova, and the 11th pick to the Thunder for Serge Ibaka. Ibaka does fill a need at power forward, but is coming off an underwhelming season in which his production dipped quite a bit. Orlando gave up too much to get him. Zimmerman is a skilled 7-footer, but he needs to develop physically before making a dent in the rotation, so that pick doesn't figure to pan out for a couple of year, if ever.
Philadelphia 76ers: D+ Grade
1. Ben Simmons, SF, LSU
24. Timothe Luwawu, SF, France
26. Furkan Korkmaz, SG, Turkey
Simmons was the no-brainer pick at the top, and the 76ers improved their future wing play late in the first round by drafting a pair of foreign players who were projected as top-20 picks. Simmons has the potential to be a special player in the league, and while the franchise could use an immediate upgrade at the two, Luwawu and Korkmaz will hopefully be worth the wait.
Phoenix Suns: A- Grade
4. Dragan Bender, PF, Croatia
8. Marquese Chriss, PF, Washington
34. Tyler Ulis, PG, Kentucky
Desperate for an upgrade of talent at power forward, Phoenix was stuck choosing between Bender and Chriss at No. 4. After packaging their two other first-round picks and a player, the Suns were able to move up and land both players. While they are each probably not ready to be instant impacts, their potential is extremely promising. Ulis was also a solid value in the second round and at the very least, should be a nice third point guard.
Portland Trail Blazers: C+ Grade
47. Jake Layman, F, Maryland
The Blazers entered the night without a pick but moved into the second round to grab a combo forward in Layman who reminds me of a poor, poor man's Chandler Parsons. I'm not sure if he earns any minutes in Portland.
Sacramento Kings: B- Grade
13. Georgios Papagiannis, C, Greece
22. Malachi Richardson, SG, Syracuse
28. Skal Labissiere, PF, Kentucky
59. Isaiah Cousins, G, Oklahoma
The Kings ultimately dealt Marco Bellineli and the eighth pick to scoop up three first-rounders. Papagiannis is one of the most confusing picks of the 2016 NBA Draft, but I love what Sacramento did in getting both Richardson and Labissiere in the 20s. Cousins was a solid late second-round pick value, but the first pick holds back the Kings' team grade.
San Antonio Spurs: A+ Grade
29. Dejounte Murray, G, Washington
Leave it to the Spurs to score one of the steals of the 2016 NBA Draft. It is just what they do. Murray was getting late-lottery looks, but ended up sliding all the way to No. 29. I'm sure under the San Antonio tutelage, Murray becomes a solid role player at the next level.
Toronto Raptors: B- Grade
9. Jakob Poeltl, C, Utah
27. Pascal Siakam, PF, New Mexico State
Poeltl fills a need for a backup big and could be an even more impactful pick if he can play alongside Jonas Valanciunas. Siakam was a second-round prospect, but does give Toronto an energy rebounder off the bench at power forward. Still, I am surprised the Raptors picked him instead of higher upside guys like Skal Labissiere or Deyonta Davis.
Utah Jazz: D+ Grade
52. Joel Bolomboy, PF, Weber State
55. Marcus Paige, PG, North Carolina
60. Tyrone Wallace, G, California
I think the Jazz gave up too much by swapping the 12th pick for George Hill and then proceeded to draft two more points guards. That creates an extremely crowded backcourt. Bolomboy's ability to crash the glass could land him a role off the Utah bench.
Washington Wizards: N/A Grade
None
The Wizards did not make a pick in the 2016 NBA Draft.
Go to
2016 NBA Draft Grades
(Individual)
Go to
2016 NBA Draft Grades: Trades
Go to
2016 NBA Mock Draft
Go to
2017 NBA Mock Draft
Comment...
Written by Paul Banks of the Washington Times, and David Kay of the The Sports Bank.
Send Paul an e-mail here: paulb05@hotmail.com.
All other e-mail, including advertising and link proposals, send to: wpc112@gmail.com
2015 NBA Mock Draft
2016 NBA Mock Draft
2014 NBA Draft Prospect Rankings
:
C
|
PF
|
COMBO-F
|
SF
|
COMBO-G
|
SG
|
PG
NFL Picks
- Nov. 13
2019 NFL Mock Draft
- Nov. 8
2020 NFL Mock Draft
- Nov. 3
Fantasy Football Rankings
- Sept. 5
2019 NBA Mock Draft
- Aug. 13
NFL Power Rankings
- June 3