Written by Paul Banks of the Washington Times, David Kay and Peter Christian of the The Sports Bank. Send Paul an e-mail here: paulb05 AT hotmail DOT com.
All other e-mail, including advertising and link proposals, send to: wpc112@gmail.com
Minnesota Timberwolves (Last Year: 16-66)
2015-16 Projected Depth Chart:
C: Nikola Pekovic/Gorgui Dieng/*Justin Hamilton
PF: Adreian Payne/Anthony Bennett
SF: Andrew Wiggins/Shabazz Muhammad/*Robbie Hummel
SG: Kevin Martin/Chase Budinger
PG: Ricky Rubio/Zach LaVine
NBA Free Agents:
PF-Kevin Garnett (UFA)
SG-Gary Neal (UFA)
SF-*Robbie Hummel (RFA)
C-*Justin Hamilton (RFA)
2014-15 Team Salary:
Approximately $56.1 million
NBA Offseason Team Needs:
1. Power Forward:
The Timberwolves made a trade-deadline move in acquiring Adreian Payne to help plug a massive hole at power forward. I can't see either he or Anthony Bennett being the long-term answer at power forward though. Luckily, the ping-pong balls bounced Minnesota's way, and the team should have this need addressed when it is time to select Kentucky's Karl-Anthony Towns. That is assuming the Timberwolves don't draft Jahlil Okafor instead, which if that is the case, they will likely look to deal Nikola Pekovic for a power forward.
2. Three-Point Shooter:
Finishing 25th in the NBA in three-point shooting, Minnesota must find a deep threat besides Kevin Martin to complement all the club's athletes and drivers on the wing. The Timberwolves should be able to find a cheap, Gary Neal-type sharpshooter in free agency to bring off their bench.
3. Shop Veterans:
Guys like Martin and Pekovic aren't a part of Minnesota's long-term future, so the Timberwolves should see if there are any suitors out there in hopes of getting some future cap flexibility, draft picks or young assets. Pekovic might be hard to trade since has three years left on his deal worth about $35.7 million. Ricky Rubio's name could come up in trade chatter, and though he's only 24 years old, the Timberwolves might be open to dealing him as well if the price is right.
Comment...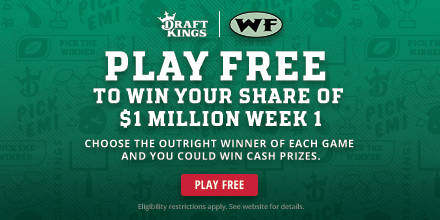 NFL Picks
- Oct. 22
2020 NFL Mock Draft
- Oct. 20
2019 NFL Mock Draft
- Oct. 18
Fantasy Football Rankings
- Sept. 5
2019 NBA Mock Draft
- Aug. 13
NFL Power Rankings
- June 3