Written by Paul Banks of the Washington Times, David Kay and Peter Christian of the The Sports Bank. Send Paul an e-mail here: paulb05 AT hotmail DOT com.
All other e-mail, including advertising and link proposals, send to: wpc112@gmail.com
New York Knicks (Last Year: 17-65)
2015-16 Projected Depth Chart:
C:
PF: *Quincy Acy/*Travis Wear
SF: Carmelo Anthony/Cleanthony Early
SG: Tim Hardaway Jr./Langston Galloway
PG: Jose Calderon/*Alexy Shved
NBA Free Agents:
*PF-Quincy Acy (RFA)
*SF-Travis Wear (RFA)
*PG-Alexy Shved (RFA)
PF-Andrea Bargnani (UFA)
C-Cole Aldrich (UFA)
PG-Shane Larkin (UFA)
C-Jason Smith (UFA)
PF-Lou Amundson (UFA)
PF-Lance Thomas (UFA)
2014-15 Team Salary:
Approximately $32.4 million
NBA Offseason Team Needs:
1. Land a Star Free Agent (or Two):
With only four players under guaranteed contract and just $32 million committed to the cap, the Knicks have a ton of money to spend in free agency. There are several marquee names available (Love, Marc Gasol, Aldridge, Monroe and Jordan to name a few) and the Knicks must find a star to pair alongside Carmelo Anthony. The allure of coming to New York City isn't as appealing as it once was since the Knicks are coming off their worst season in franchise history. Still, New York is a more desirable destination than most NBA cities, so some free agent is bound to join 'Melo... let's just see if management is smart enough not to grossly overpay people like they have recently done.
2. Center:
Cole Aldrich and Lou Amundson started a combined 51 games for the Knicks last season. Read that sentence again. With New York missing out on the top two spots in the 2015 NBA Draft, Karl-Anthony Towns or Jahlil Okafor won't be coming to the Big Apple, so the Knicks might need to make a godfather offer to one of the available free agent big men.
3. Creator:
Adding a guard who can create offense for himself and others should a priority for the re-building Knicks. With the fourth pick in the NBA Draft, they should be able to land D'Angelo Russell or Emmanuel Mudiay, either of whom is both capable of filling this void to a certain extent. Assuming New York lands a big in free agency, there should be plenty of cap space available to add a veteran who can help whichever rookie the club selects.
Comment...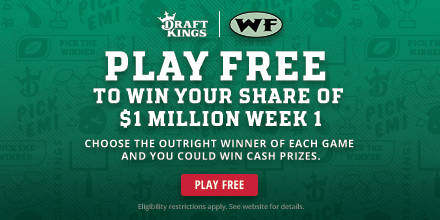 NFL Picks
- Oct. 22
2020 NFL Mock Draft
- Oct. 20
2019 NFL Mock Draft
- Oct. 18
Fantasy Football Rankings
- Sept. 5
2019 NBA Mock Draft
- Aug. 13
NFL Power Rankings
- June 3