Written by Paul Banks of the Washington Times, David Kay and Peter Christian of the The Sports Bank. Send Paul an e-mail here: paulb05 AT hotmail DOT com.
All other e-mail, including advertising and link proposals, send to: wpc112@gmail.com
Philadelphia 76ers (Last Year: 18-64)
2015-16 Projected Depth Chart:
C: Joel Embiid/*Henry Sims/JaVale McGee
PF: Nerlens Noel/Furkan Aldemir
SF: Jerami Grant/Robert Covington/*Glenn Robinson III
SG: Hollis Thompson/JaKarr Sampson
PG: Tony Wroten/Isaiah Canaan
NBA Free Agents:
PF-Thomas Robinson (UFA)
SG-Jason Richarson (UFA)
SF-Luc Richard Mbah a Moute (UFA)
PG-Ish Smith (UFA)
*C-Henry Sims (RFA)
*SF-Glenn Robinson III (RFA)
2015-16 Team Salary:
Approximately $33.5 million
NBA Offseason Team Needs:
1. Direction:
Sixers GM Sam Hinkie blew up the ship a couple of years ago, but when you look at the rebuilding effort, it barely seems like a foundation has been laid. Philadelphia traded reigning NBA Rookie of the Year Michael Carter-Williams, who was just 23 years old, and surprising rookie K.J. McDaniels, who showed flashes of being a solid all-around contributor at the next level. The 76ers also used 41 different starting lineups, mixing together a dozen or so recent second-round picks or undrafted free agents.
When you look at Philadelphia's current roster, there are maybe a handful of guys who seem like long-terms fits, and that list includes last year's lottery pick, Dario Saric, who played overseas this past season and probably won't be coming to the NBA next year. With only the third pick in the 2015 NBA Draft, the Sixers need to find a slam dunk since the jury is still out on Saric, Nerlens Noel and Joel Embiid, who missed all of last season due to injury.
2. Wings:
At best, guys like Jerami Grant, Hollis Thompson, JaKarr Sampson and Glenn Robinson III are NBA reserves. The 76ers are going to give those guys more opportunity to develop this season since they aren't in a hurry to win right away. Still, Hinkie needs to land a building block on the wing, and a guy like D'Angelo Russell should be available when the Philly selects third overall in the 2015 NBA Draft.
3. Shooting:
Finishing with the second-worst 3-point shooting percentage in the NBA, the Sixers need to find some deep threats. This will space the floor and allow the club's young twin towers of Noel and Embiid to operate down low and let Tony Wroten use his drive-and-dish ability. Again, landing Russell at No. 3 would help Philadelphia's cause tremendously.
Comment...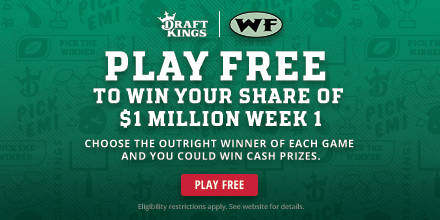 NFL Picks
- Sept. 24
2019 NFL Mock Draft
- Sept. 20
Fantasy Football Rankings
- Sept. 5
2019 NBA Mock Draft
- Aug. 13
2020 NFL Mock Draft
- Aug. 1
NFL Power Rankings
- June 3