**** NOTES FOR EVERY GAME WILL BE UP AS SOON AS I WATCH THEM **** Follow me
@walterfootball
for updates.
2017 Preseason Notes:
Week 4
|
Week 3
|
Week 2
|
Week 1
2017 Fantasy Football Stock Pages:
Preseason Stock Week 4
|
Preseason Stock Week 3
|
Preseason Stock Week 2
|
Preseason Stock Week 1
|
Training Camp Stock
Seahawks 48, Chargers 17
The Ravens and Chargers have been two of the most snake-bitten teams in recent seasons as far as injuries are concerned. Numerous Baltimore players were dropping like flies during the offseason, so it naturally was the Chargers' turn to lose some players. That happened when talented linebacker Denzel Perryman suffered a non-contact leg injury and had to be carted off. A bit later, Joey Bosa suffered an elbow injury. He didn't go into the locker room, so that's at least a good sign.

The Perryman injury puts a dark cloud over a promising performance by Philip Rivers. It's natural to expect Rivers to shine in the preseason, even against Seattle's defense, but the primary take-away is that Rivers had plenty of time in the pocket in the exhibition opener despite Forrest Lamp being out for the year. Rivers had a clean pocket on most plays, and the one time that wasn't the case was by design on a screen. Rivers led the Chargers down the field, throwing a touchdown to Antonio Gates. He went 5-of-6 for 56 yards and a touchdown. Rivers provides a ton of value at his 10.03 ADP.

Here were Rivers' targets:

Travis Benjamin: 1
Antonio Gates: 2 (1 end zone)
Hunter Henry: 1
Branden Oliver: 1
Tyrell Williams: 1


Hunter Henry caught Rivers' first pass of the evening, but Gates had more catches and targets (two each), plus the touchdown. I like Henry more this year, but until Gates departs, Henry is only a low-end TE1 at best.


Travis Benjamin caught a 74-yard touchdown bomb from Kellen Clemens. Otherwise, he snatched just one ball for 15 yards when Rivers was in the game. Benjamin was trending on Twitter, but with so many targets under Rivers' disposal, I wouldn't rush to draft him.


Lamp might be out, but the Chargers have another second-day rookie interior lineman. That would be Dan Feeney, who played with the backups. Feeney, despite being a guard, played center and struggled at the position. He didn't look comfortable at all, as some of his snaps bothered the quarterbacks.


Cardale Jones made his first appearance with the Chargers, and he had an underwhelming outing. He started hot, completing a 38-yard pass toward the end of the first half. He also converted a third-and-8, using nice arm strength to move the chains. However, Jones progressively got worse from that point forward. He threw a pass behind a running back in the flat. Later, he was nearly pick-sixed on a telegraphed pass. Following a scramble of 13 yards, Jones was almost intercepted again, but a Seattle player dropped the ball. Jones finished 2-of-9 for 50 yards. The good news for Jones is that Kellen Clemens wasn't much better (4-10, 100 yards, TD, 2 INTs).











Like Rivers, Russell Wilson played just one drive. However, unlike Rivers, Wilson didn't enjoy a clean pocket. He was constantly under duress, albeit in limited snaps. This couldn't have been surprising though, as the Seahawks did very little to upgrade their blocking during the offseason. Wilson went 3-of-4 for 41 yards, moving Seattle into field goal range.

Here were Wilson's targets:

Marcus Lucas: 1
Tanner McEvoy: 1
Paul Richardson: 2


Seattle's running back rotation in the preseason opener saw Thomas Rawls work exclusively with the starters, and then Eddie Lacy enter the game with the reserves. Rawls gained five yards on two carries, while Lacy tallied 10 yards on four attempts. There have been reports about Rawls being ahead of Lacy, and that turned out to be the case. Yet, Lacy is being chosen much earlier in fantasy drafts for some reason. Rawls provides way more value. C.J. Prosise, meanwhile, didn't see action until late in the second quarter. He had one carry for three yards and one catch for eight yards.


Paul Richardson made a terrific catch on a pass from Russell Wilson in the preseason opener, diving for a haul of 25 yards. Unfortunately, Richardson hurt himself when he landed on his shoulder. It's unclear how severe the injury was.


There's been some speculation that the Seahawks would add Colin Kaepernick to upgrade their No. 2 quarterback spot. However, Trevone Boykin made the case that he should hold on to the job. Boykin did some great things in this contest, going 12-of-15 for 189 yards, one touchdown and an interception, plus four scrambles for 31 rushing yards and another score. Boykin nearly had a third touchdown, as he lobbed a 29-yard bomb that was caught shy of the goal line. However, Boykin was lucky to avoid multiple interceptions. He underthrew a 38-yard completion that was nearly picked. His real interception was hurled into double coverage, allowing rookie Desmond King to snatch the turnover.


NFL Preseason Announcers: The Chargers' broadcast wasn't bad, except for a portion of the third quarter when other interviews could be heard in the background, which was rather annoying. Otherwise, the only mistake was when Dan Fouts, interviewing guest LaDainian Tomlinson, declared that Terrell Davis - not Lorenzo Neal - presented Tomlinson in the Hall of Fame. Davis apparently was nearly the first Hall of Fame inductee to introduce another Hall of Fame inductee, which would've been very impressive.

Follow me @walterfootball for updates.







Lions 24, Colts 10
With Andrew Luck certainly out for the entire preseason, the only starting quarterback we'd see in this contest was Matthew Stafford. Unfortunately, he played only one drive.

Stafford went 2-of-3 for 36 yards and an interception. His second pass was a nice touch lob to T.J. Jones for 22 yards. He was picked on the next play, but it wasn't his fault. He fired a slant to Marvin Jones, but Jones was hit hard by new Colts linebacker John Simon, and the ball popped into the air and into the arms of an Indianapolis player. It was a disappointing end to Stafford's day.

Here were Stafford's targets:

Ameer Abdullah: 1
Marvin Jones: 1
T.J. Jones: 1


Ameer Abdullah touched the ball just twice in his preseason debut, but he looked great on his sole reception. He caught the ball and made a great move to avoid a tackler, then used his speed to gain 14 yards. It was a reminder of what Abdullah can be capable of if he can stay healthy for once. Abdullah is worth it at his mid-fifth-round ADP.


Kenny Golladay made it on to my Fantasy Football Sleepers list last week, and he lived up to it in his NFL debut. He made some amazing catches against the Colts. His first grab was snatched when Jake Ruddock threw a bit behind him for a gain of 15 yards. He followed that up with an even better reception, snaring a 23-yard touchdown while falling down. Golladay wasn't done; in the middle of the second quarter, Golladay made a great adjustment to a back-shoulder throw to catch his second score. Golladay caught three balls for 53 yards and two scores. He should be considered as a late-round flier with tons of upside.


I can't believe I'm about to say this, but left tackle Greg Robinson played pretty well. Robinson, the infamous No. 2 overall bust for the Rams, was added this offseason to replace the injured Taylor Decker. I imagine everyone laughed it off because of how awful Robinson was, but he had a solid debut for the Lions. And if you're thinking this is a fluke, consider that Robinson also had positive reviews for how he looked in training camp. I'm still not completely sold that Robinson is the answer during Decker's absence, but the Lions can at least have some hope that he is.


Speaking of first-round picks, Lions rookie Jarrad Davis made his first NFL appearance and performed very well. Playing with the starters, he made a nice run stop on the first series and then did a good job in coverage to force a punt.


Some notes on Detroit backups: Rookie cornerback Jalen Tabor had a solid debut. Tackling was considered a weakness for him entering the draft, but he made a couple of nice stops in this contest. On offense, I thought No. 2 quarterback Jake Ruddock looked pretty good. He made some accurate throws and was able to do a good job of buying time in the pocket. Ruddock went 13-of-21 for 142 yards and two touchdowns. Meanwhile, running back Dwayne Washington made some tough runs. On one occasion, he kept his legs moving to turn a loss into a gain of four. Washington was Detroit's leading rusher, gaining 34 yards on six attempts.

Also, Brad Kaaya got some action in the fourth quarter. The sixth-round rookie was once considered a first-round prospect by some, but he had a woeful 2016 campaign and slipped in the draft. Kaaya didn't play poorly in his debut, but he didn't do anything special either. He threw short of the line to gain on a third-and-6 on his first drive. Kaaya tossed a touchdown on the next possession, but it was a short pass, which receiver Dontez Ford turned into a score with some broken tackles. Kaaya later had an 11-yard completion wiped out by penalty, and then a drop ruined the possession. Kaaya went 8-of-11 for 71 yards and a touchdown in his first NFL appearance.


Despite the optimism the Lions must have with Ameer Abdullah, Kenny Golladay, Jarrad Davis and Greg Robinson, this was still a bad day, as defensive end Kerry Hyder was carted off the field with a leg injury. Hyder notched eight sacks in 2016, so if he's out for an extended period of time, his absence would be a huge blow to a defensive front that was already pretty shaky.


There's not much to say about the Colts from a fantasy perspective, as the starting backfield featured Scott Tolzien and Robert Turbin. The Indianapolis broadcasters kept talking up Turbin, but anyone who has watched him knows how mediocre he is. Turbin gained six yards on five carries, while Tolzien looked as awful as always, going 2-of-5 for 24 yards. The Colts have some of the weakest backups in the NFL, thanks to former general manager Ryan Grigson's poor drafting.

That said, I thought Troymaine Pope outplayed Turbin. Pope had some tough runs, finishing with 31 yards and a last-second touchdown on seven carries to go along with a 25-yard catch. He also had a 54-yard reception on a screen negated by an illegible man downfield. Pope was impressive last preseason with the Seahawks, so he continued to shine in August. It would be nice to see him get a chance behind Frank Gore. Rookie Marlon Mack should also get an opportunity, but he didn't play in this game.


The only fantasy players of note for the Colts were Jack Doyle and third receiver Chester Rogers. Both caught one pass each for four yards. There's not much else to say about them, as they were catching balls from Tolzien.


Malik Hooker made his anticipated debut and did not disappoint. He made a number of tackles, saving some touchdowns in the process. He had to make up for a lot of bad plays from his second-string teammates. Third-round rookie Tarell Basham made some solid plays as well.


NFL Preseason Announcers: Good lord, where do I begin? Might as well start prior to kickoff when the color analyst said the following:

"We're opening up a box of chocolates, and I don't mean that negatively."

Uhh... how is opening a box of chocolates ever a negative? Maybe if the person opening the box of chocolates is allergic to chocolate? I don't know.

The play-by-play guy was a bigger mess. He...

1. Called Ameer Abdullah "Ameer Abdollar."

2. Said Matthew Stafford passed the ball to cornerback Darrius Slay (it was Ameer Abdullah.)

3. Referred to T.J. Jones as "Kenny Golladay."

And that was during the opening drive alone! He later referred to Dwayne Washington as "Mike James" and said, "What a tremendous pick by Kenny Golladay!"

Apparently, according to this guy, Darrius Slay plays wide receiver and Kenny Golladay is a cornerback.

Follow me @walterfootball for updates.


Cardinals 20, Raiders 10
I was not a huge fan of Carson Palmer last year. I wrote during the preseason that I thought he looked done. I downgraded him and his receivers as a result. News broke this summer that the Cardinals knew that Palmer had a dead arm, so they gave him more rest this offseason. Their decision to do so has paid dividends because Palmer looks like his old self again. Palmer played just one drive in his preseason debut, but he made it count. The numbers may not look great - he went 4-of-8 for 39 yards and a touchdown - but he took some good shots downfield. He overthrew Jaron Brown for a deep touchdown, but made up for it with a powerful strike to Brittan Golden for a score.

Here were Palmer's targets:

Jaron Brown: 2
Andre Ellington: 1
Brittan Golden: 2 (1 end zone)
Jermaine Gresham: 2
J.J. Nelson: 2


David Johnson was given three carries, which he turned into 16 yards. He showed great speed and power on a 10-yard burst, shedding a tackle. Johnson looks primed for a huge year and is well worth the first-overall pick in your fantasy draft.


Larry Fitzgerald played just a few snaps and John Brown didn't suit up, so that would explain why J.J. Nelson, Jaron Brown and Brittan Golden led the Arizona receivers in targets. Don't read much into Golden's stat line of three catches, 44 yards and a touchdown.


With the Arizona starters seeing just one drive, the young players were once again showcased. Haason Reddick thrived last week, but didn't do as well in this contest. He was guilty of overrunning a play that turned into a long DeAndre Washington run. Budda Baker and Robert Nkemdiche were much better. Baker was all of the field, making numerous tackles. Nkemdiche, meanwhile, had a great sequence where he had consecutive stuffs to prevent the Raiders from converting second- and third-and-short. Nkemdiche then tackled a running back in the backfield for a loss on the next drive. The 2016 first-rounder was injured last year, but now looks healthy and ready to dominate.


Two other interesting notes for the Cardinals: First, Byron Leftwich - yes, the Jaguars' former quarterback - called Arizona's offensive plays in this game. Leftwich was just an intern last year, but the Cardinal announcers remarked how Leftwich has made a meteroic rise as a coach. Second, Drew Stanton played very well, going 11-of-15 for 112 yards and a touchdown. His best play was when he sidestepped a safety on a blitz, moved up in the pocket and found Golden for 26 yards. Stanton, however, was lucky to have a dropped interception on a ball he threw into double coverage, and he also overthrew an open receiver in the end zone. Still, the talk that Blaine Yo Gabbert Gabbert! would replace him is now dead.


I'm focusing mostly on the Cardinals because Oakland's starters didn't suit up. Derek Carr, Marshawn Lynch, Amari Cooper and Michael Crabtree all sat out. E.J. Manuel started and wasn't horrible, going 10-of-12 for 107 yards. He was better than Connor Cook (10-of-21, 82 yards), though Cook was robbed of a nice, deep completion because his receiver stepped out of bounds.


With Lynch out, DeAndre Washington started and had a 9-yard burst when Reddick overran the play. He didn't do much else, gaining 16 yards on five attempts. Jalen Richard (5-7) wasn't productive either, but it's notable that Washington was ahead of Richard in the pecking order.


We had a Cordarrelle Patterson sighting, as he caught a 17-yard pass that featured a great spin away from a defender. His only other catch went for five yards. He was overthrown downfield on another occasion.


Sean Smith was trending on Twitter, and for good reason. Smith was being whipped, and not just by the starters. He looked awful versus Arizona's reserves. He was guilty of pass interference, tackling a player because he was beaten badly. He was then torched by a scrub receiver, but Stanton overthrew the wideout in the end zone. Smith was awful, and if this continues throughout the preseason, he may not make the 53-man roster.


NFL Preseason Announcers: Cardinals color analyst Ron Wolfley is one of the most, well, interesting announcers in the NFL. He has said the strangest things of all time in the past. I was a bit concerned Wolfley would calm down because this is a new year, and we unfortunately live in a more PC-aware culture. Wolfley didn't say anything weird for the first several minutes, but he eventually went nuts. In fact, this may have been his best game ever. Take a look at all of these quotes. I won't even comment on them. Just sit back and enjoy:

"Carson stared down the Skeletor!"

"They've got the butt guts all greased up!"

"How does he get into the huddle and go, 'Blah blah blah blah blah!?'"

"Ten banshees run down the field with their hair on fire and strip out the pig!"

"Have you ever been hit by a flat shovel? That's the flat shovel!"

"If you look at him from the waist down, he's a fire hydrant with eyebrows."

"Have you never been in a boot parade!?"

"Have you ever been high-lowed in a smoke-filled room on a Friday night, David?"

Follow me @walterfootball for updates.


Rams 13, Cowboys 10
Jared Goff wouldn't have Sammy Watkins at his disposal quite yet, but he still had an opportunity to showcase what he's worked on this offseason. Goff didn't play much, but he looked much better than he did during the preseason last summer.

Things didn't start well for Goff, who was off the mark on a quick toss to Robert Woods. He then threw short of the first-down marker on a third-and-12 despite having lots of time in the pocket. That last part is key, as Goff's offensive line is vastly improved this year.

The Rams were given a free possession following the failed conversion because the Dallas punt returner made an idiotic decision to attempt a swan dive while trying to field the ball. Goff responded by rolling left and completing a pass to Cooper Kupp for 19 yards. Goff then effectively threw a short, accurate touchdown to Robert Woods. In reality, Woods fumbled the ball, but Kupp was able to pounce on it in the end zone. Thus, Goff passed for a touchdown despite not being credited for it on the stat sheet.

I don't know why Goff didn't play beyond that, but the Rams pulled their starters following the score. Goff finished 3-of-4 for 34 yards and an effective touchdown. This was a promising start for Goff, who has worked very hard this offseason and has clearly benefited from some great coaching by Sean McVay and new quarterbacks coach Greg Olson.

Here were Goff's targets:

Todd Gurley: 1
Cooper Kupp: 1
Robert Woods: 2


While Goff had some nice pass protection, Todd Gurley didn't have much running room. The Cowboys focused in on him, and understandably so. Gurley was stuffed on his first carry, which resulted in a loss of three. Gurley finished with just two yards on four carries, but don't be discouraged. Once Watkins takes the field, opposing defenses won't be able to pay as much attention to Gurley, especially if Goff continues to improve.


It's difficult to expect much from rookie Cooper Kupp this year, especially with Watkins now on the team. However, Kupp showed well in his debut. As mentioned, he caught a 19-yard pass and then was aware enough to leap on the ball in the end zone. He dropped a pass, but then made up for it with a 16-yard reception in the middle of the second quarter. Kupp was able to make a man miss to pick up some extra yardage.


Another rookie, Gerald Everett, caught two passes for 12 yards. Everett eluded two tacklers on a 9-yard catch in the second quarter. He also snatched an 11-yard grab, but that was wiped out by holding. Color analyst Daniel Jeremiah remarked that Everett reminded him of Jordan Reed, but because Everett is a rookie, he shouldn't be drafted in normal formats.


The Rams are excited about Justin Davis, an undrafted rookie. He wasn't on my radar at all, but his talent is definitely apparent. Davis displayed some amazing speed and cutting ability on his carries. His best attempt was a 32-yard burst in which he made some great moves to avoid tacklers and then sprint down the field. Davis finished with 70 yards on nine attempts, numbers that would've been better had a 9-yard gain of his not been negated by a hold. The problem? Davis made numerous blunders. He fumbled twice on the same drive, losing the second one. He was also flagged for an offensive hold, nullifying an Everett catch. Still, he has loads of ability, and if he makes the team, he must be added immediately should Gurley suffer an injury.


Dak Prescott, Ezekiel Elliott, Dez Bryant and Jason Witten all sat out. Kellen Moore and Darren McFadden started in Dallas' backfield. If you're wondering about Moore, he was utterly awful, going 8-of-17 for 69 yards. He was vastly outplayed by Cooper Rush, who went 9-of-11 for 104 yards and a touchdown, with one of the incompletions being a drop. This was the case in the Hall of Fame Game as well, so Moore could lose his job sometime soon. His lacking arm strength is way too apparent. He's not an NFL quarterback in any regard.

As for McFadden, he played well into the second quarter. He gained 28 yards on six carries. He looked healthy, but it's unclear how long that'll last. He can be started as an RB2 until Elliott returns from suspension.


The Cowboys have gotten some bad news recently. A piece of good news is that Taco Charlton improved his play in this game. Charlton looked slow and sluggish last week, but he was much better versus the Rams. He recorded his first sack, beating a Rams tackle badly, nearly forcing a safety in the process. Granted, this was against the backups, but Charlton struggled versus the reserves in the Hall of Fame Game.


NFL Preseason Announcers: This was an NFL Network broadcast, so there weren't any mistakes made. Well, there was one when Marshall Faulk did his best Emmitt impression, saying, "You cannot slid down." I also thought it was odd that the crew banished Daniel Jeremiah when Sammy Watkins made a guest appearance in the booth. It's like they only had three chairs, so they told Jeremiah to shoo away while Watkins was there.

Follow me @walterfootball for updates.


Jets 7, Titans 3
Earlier in the offseason, there was some question if Marcus Mariota would be ready for the season opener. Mariota has made great progress and was able to suit up for Tennessee's first exhibition contest. Mariota showed no signs of his leg injury when he rolled out of the pocket on his first play to find Rishard Matthews for 15 yards. Tennessee had to be thrilled to see that out of its franchise quarterback.

That said, Mariota didn't have the best performance. Playing two drives, Mariota went just 2-of-3 for 15 yards. He had a 10-yard completion to Delanie Walker wiped out by an Eric Decker offensive pass interference, but he was nearly intercepted on the next play. Mariota threw the ball behind Walker, and Jets cornerback Buster Skrine dropped the ball (though it would've been a very difficult catch.)

Here were Mariota's targets:

Derrick Henry: 1
Rishard Matthews: 1
Delanie Walker: 2


Eric Decker didn't have a good start to his tenure with the Titans. He didn't catch a pass - he wasn't even targeted - and an offensive pass interference of his wiped out a significant catch. This is a very small sample size though, so I wouldn't panic just yet. Corey Davis, meanwhile, didn't play.


Derrick Henry looked awesome, at least with the first-team offensive line. He ran with great strength and speed, though the starting blockers gave him lots of room. Henry opened with gains of five and nine. He finished with 29 yards on eight attempts. Curiously, he played late into the second quarter, which was a curious decision by Mike Mularkey, to say the least.


Davis might be the Titans' star rookie receiver, but third-rounder Taywan Taylor has gotten a lot of buzz as well. Taylor made a terrific play in this game, catching a 67-yard touchdown bomb which he had to dive for. The play was turned into a 42-yard completion because the Jets player's foot hit Taylor as he was falling down with the ball in his hand, but it was still an amazing play regardless. Taylor ran for nine yards on an end-around on the very next play. However, he dropped a pass to end the drive. Still, Taylor looked good with three grabs for 50 yards. He won't be a fantasy factor this year unless there are multiple injuries to wideouts, but he's someone to keep an eye on in the future.


Let's talk Jets quarterbacks! I know, so exciting. Josh McCown started and played one drive. He led the team down the field despite taking a sack on his first pass attempt, as he held the ball for too long. However, McCown had success attacking newly signed Logan Ryan, including on a 53-yard bomb to Robby Anderson. Several plays later, McCown hit Charone Peake with a short touchdown. McCown looked just fine, going 3-of-4 for 72 yards and the score.

Here were McCown's targets:

Robby Anderson: 1
Julian Howsare: 1
Jalin Marshall: 1
Charone Peake: 1 (1 end zone)

Christian Hackenberg took the field on the second possession and played the remainder of the opening half and into the third quarter. He had some snaps with the starters, but couldn't move the chains. Tennessee's first-string defense pressured Hackenberg on a third down, and Hackenberg stopped looking downfield like most young signal-callers are wont to do.

Hackenberg finally got the chains moving on the second possession, though this was against Tennessee's backups. Hackenberg fired a terrific strike to Chris Harper on a third-and-4 for a gain of 14. A Jalin Marshall drop helped stall the drive, though Hackenberg did a good job of moving his team into field goal range with a short toss on third down. Chandler Catanzaro missed the 55-yard field goal, however.

Hackenberg converted another third down on the next possession, hitting Chris Harper for seven yards on a third-and-6. However, the drive was ruined with yet another drop, this time by someone named Anthony Firkser.

Things didn't go well for Hackenberg for a while after that. He overthrew Frankie Hammond along the sideline and then had his pass tipped on third down. He finished the first half with an unclean exchange with running back Romar Morris, resulting in a fumble. He was then victim to a pair of three-and-outs to start the third quarter. The first occurred because he was sacked by two players on second-and-long. He had no chance to avoid the pass-rushers. The second three-and-out featured a third-down pass that was broken up by a Tennessee defender.

Hackenberg finally moved the chains with a nice throw for 12 yards. He followed that up by sailing a deep pass out of bounds, but then made up for it by converting another first down with a 10-yard pass on a third-and-6, thanks to a completely clean pocket. Hackenberg then made another nice pass of 14 yards, but the drive ended with a botched snap, which Hackenberg wasn't ready for.

Hackenberg finished 18-of-25 for 127 yards. It was a very mediocre performance. Hackenberg did some nice things, and he would've completed more passes had they not been dropped. However, he needs to improve his field vision and accuracy. Plus, he had to burn two timeouts because he couldn't get his team set. Hackenberg still needs to be developed, but he should start over McCown. He's not better than McCown, but the Jets need to see what they have in him before they select Sam Darnold, as seen in my 2018 NFL Mock Draft.

Here were Hackenberg's targets (first half only):

Robby Anderson: 2
Anthony Firkser: 2
Frankie Hammond: 2
Chris Harper: 2
Jalin Marshall: 1
Elijah McGuire: 1
Romar Morris: 2
Austin Seferian-Jenkins: 1


Neither Bilal Powell nor Matt Forte played, so sixth-round rookie Elijah McGuire started at running back for the Jets. McGuire actually had two long runs of 11 and 14 yards, but both were negated by holds. McGuire's final numbers looked bad - six carries, seven yards - because rising safety Kevin Byard torpedoed into the backfield twice to bring him down for losses of one and three. The Titans are extremely high on Byard, who appears as though he will be playing on a Pro Bowl level in the near future.


Jet fans can't have much hope for their offense this year, but they can at least enjoy their two rookie safeties. First-rounder Jamal Adams looked terrific in his debut, showing off amazing closing speed as he disrupted some plays.


I'd be remiss if I didn't mention that Jets backup defensive back Julian Stanford absolutely obliterated Alex Tanney on an unblocked blitz up the middle. The crowd cried, "Ooooh!" and Tanney had to leave the game to be checked for a concussion. If you didn't see it, I'm sure you can find it on Twitter or YouTube. It's worth checking out. Tanney, by the way, is absolutely awful.


NFL Preseason Announcers: It was difficult to pay attention to the vocals of the broadcast because Jane Slater was featured frequently on NFL Network, and I was listening closely to see if we could get any updates on Tyron Smith's bulging dick. I mean, c**k. I mean, disc.

The one thing I did hear is that the sideline reporter in this game refused to answer color analyst Charles Davis for some reason. Maybe the mics weren't working, but if not, he blatantly ignored him. Davis is one of the nicest dudes ever, so I don't know why this would be the case. Maybe he's just a giant disc.

Follow me @walterfootball for updates.


49ers 27, Chiefs 17
Patrick Mahomes was the third and final rookie quarterback to get to showcase his talents in the opening weekend of the preseason. As with Deshaun Watson and Mitchell Trubisky, he did not disappoint.

Andy Reid opted to call a deep pass for Mahomes on his first attempt. He launched a 40-yard bomb that was complete, but the play was negated by a hold. Mahomes then connected a short pass and was sacked, ruining the drive. Mahomes didn't get to do much on the next drive, but the possession after that culminated with a touchdown. Mahomes opened the drive with a mistake, as he had a player open in the end zone, but overthrew him after buying time in the pocket. However, Mahomes was able to hit a teammate with a score, rolling right and finding his receiver in the end zone. Mahomes was a bit lucky, as he threw late across his body, but he did toss it high so that only his teammate could catch the ball.

Mahomes had one final series after that. He fired an accurate dart to his tight end for a gain of 16 yards, but then missed the same player while under pressure. Mahomes then completed a short pass, but a holding penalty ruined the drive.

In summary, Mahomes finished 7-of-9 for 49 yards and a touchdown. It was a solid debut, and the numbers could've been much better if it wasn't for a couple of penalties. Kansas City fans have plenty to be excited for in the future.


As for Alex Smith, he also went deep on his first pass. Smith connected on a 32-yard heave to Tyreek Hill, which wasn't surprising at all, given the reports that the two have enjoyed a great connection throughout training camp. Smith was able to lead the team down the field for a touchdown when Spencer Ware plunged into the end zone. Smith finished 4-of-6 for 48 yards.

Here were Smith's targets:

Demetrius Harris: 1 (1 end zone)
Tyreek Hill: 2
Anthony Sherman: 1
Spencer Ware: 2


If Kareem Hunt is going to overtake Ware at some point during the season, we didn't see any signs of it in this game. Hunt saw just one carry (for no yards), while Ware was used exclusively with the starters. Ware scored, but managed only six yards on four attempts. He also caught three balls for 20 receiving yards. It's unclear why Hunt wasn't used much beyond the one carry; he also had just one catch, which was a 9-yarder.


Given that Brian Hoyer was making his first start in San Francisco, I expected him to play more than one possession, but that was not the case. Hoyer made a nice completion to Jermey Kerley, but a penalty negated it. Otherwise, Hoyer finished 1-of-4 for only three yards. Kansas City's defense was swarming, and Hoyer looked overwhelmed behind his poor offensive line.

Here were Hoyer's targets:

Pierre Garcon: 1
Marquise Goodwin: 1
Carlos Hyde: 1
Jeremy Kerley: 2


Carlos Hyde worked with the first team, predictably. He failed to gain a single yard on two carries, as he was stuffed on his first attempt. There simply was no room for him to run, as his poor offensive line couldn't block the Chiefs' front. Backups Matt Breida and Joe Williams had more fortune, though they didn't have to go up against Kansas City's starters.

Joe Williams looked terrific in his preseason debut. He began with dual 17-yard carries. He had yet another 17-yard burst after that, but it was negated by a hold. Williams made a mistake later, dropping a toss, but he was able to pick up the ball and still gain 11 yards. Williams showed some amazing speed and acceleration, ultimately gaining 60 yards on just seven carries. He's the real deal, and it's only a matter of time before he's San Francisco's starter.


Speaking of 49er rookies, Solomon Thomas and Reuben Foster had terrific debuts. Thomas was responsible for numerous pressures, and one of those helped result in an interception. Foster, meanwhile, showed some outstanding speed in coverage. He helped break up a potential Alex Smith touchdown pass.


NFL Preseason Announcers: The Chiefs announcers sounded like they didn't even know there was another team on the field. They barely talked about the 49ers. In fact, they spent 10 minutes discussing Kurt Warner's Hall of Fame speech while San Francisco's starters were on the field because Warner happened to mention color analyst Trent Green. The two announcers eventually stopped talking about the Chiefs as well. By the fourth quarter, they discussed barbecue and Mexican food for 15 minutes, and they didn't even acknowledge that Mahomes exited the game!

Oh, and I'm still upset about the Chiefs not bringing back Hall of Fame team reporter Rachel Santschi. I've yet to recover from her absence.

Follow me @walterfootball for updates.


Bengals 23, Buccaneers 12
If this game is any indication, Tampa Bay's offense is going to be very explosive this year. Sure, it was just a performance in an exhibition contest, but that was the expectation following the offseason.

Jameis Winston looked terrific in his preseason debut, going 9-of-13 for 99 yards. He opened the game by throwing a perfect pass to Mike Evans for 29 yards, laying the ball right into the basket over two defenders. Winston ripped right through Cincinnati's defense, throwing only one legitimate incompletion, which was a pass behind Evans on a third down. The other misfires were a drop by Adam Humphries and two incompletions to Evans in the end zone that could have easily been flagged as pass interference. Despite this, Winston still compiled 99 yards in slightly more than a quarter of action, which bodes well for his 2017 outlook.

Here were Winston's targets:

Cameron Brate: 2
Mike Evans: 7 (2 end zone)
Adam Humphries: 2
DeSean Jackson: 1
Jacquizz Rodgers: 1


Antonio Brown and Odell Beckham Jr. are the favorites to lead the NFL in receiving yardage, but Mike Evans should be in the mix as well. Evans caught four passes for 58 yards in a quarter of action during the preseason opener. The Jameis Winston-to-Evans connection looked better than ever, and Evans would've scored had two defenders not committed uncalled pass interference penalties.


DeSean Jackson also played, but saw just one target. I wouldn't read much into this, though if Jackson doesn't become more involved during the next two weeks, I'll begin to be concerned. As for O.J. Howard, he didn't see much action; he was targeted just once by Ryan Fitzpatrick.


Doug Martin will be serving a suspension to open the season, but he looked like he was in a good shape. He made a nice spin move to turn a sure loss into a gain of five yards. He also picked up a third-and-inches opportunity later on the possession. Jacquizz Rodgers (4 carries, 11 yards), was given the workload beginning on the second drive.


Rookie running back Jeremy McNichols didn't see much playing time; he was given just two carries. However, he burst for a gain of 11 on one of the rushes, showing some great patience to allow the blocking to develop.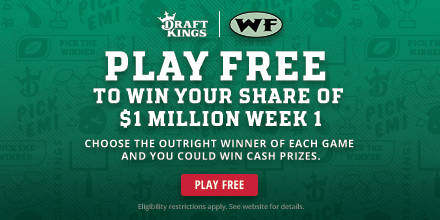 While Winston played on two drives, Andy Dalton piloted the offense on just one possession. He had a good drive going, but was picked off in the end zone. Second-year cornerback Vernon Hargreaves read the play beautifully and broke on the ball to pick it off. That was Dalton's only incompletion, as he finished 4-of-5 for 38 yards and the interception.

Here were Dalton's targets:

Tyler Eifert: 1
A.J. Green: 2
Brandon LaFell: 2 (1 end zone)


Jeremy Hill was given the first carry, which wasn't a surprise. He made some nice runs, gaining 26 yards on seven attempts. However, Joe Mixon was predictably the best Bengal running back in the preseason opener. Mixon was mixed in on the first drive, but made some terrific plays after that. He caught the ball on the second possession and avoided three players to gain 11 yards. He then made a great cut on a run of eight yards and then burst for a 13-yard rush. Mixon finished with 31 yards on six carries. It's only a matter of time before he's officially named the starter, as his talent cannot be denied.


A.J. Green caught two passes for 21 yards, while Tyler Eifert snatched a 4-yard grab on the opening drive. Nothing seemed wrong with them, and both should be poised to have big years.


Cincinnati needs its edge rush to improve, as no defensive end could get to the quarterback outside of Carlos Dunlap last year. That could change if this game is any indication because third-round rookie Jordan Willis was tremendous in his debut. Willis looked like he was shot out of a cannon on a sack of Ryan Fitzpatrick. He showed great speed and bend in this contest, and Cincinnati's coaching staff has to feel very optimistic about him.


NFL Preseason Announcers: Quick question: Was Jameis Winston a rookie last year? I'm guessing you said no, and if you did, you'd be correct. The Cincinnati play-by-play guy didn't know this, as he said Winston was coming off a "pretty serious rookie year for the Bucs." Yes, it was so serious that his rookie year was actually his second season!

Follow me @walterfootball for updates.







Steelers 20, Giants 12
Ben Roethlisberger, Le'Veon Bell and Antonio Brown were all sitting out, but the good news is that we were able to get a close look at several Steeler rookies. Joshua Dobbs, selected in the fourth round, got the start for Pittsburgh.

Dobbs completed his first pass, a short roll-out to JuJu Smith-Schuster. However, he threw two early interceptions. The initial pick was an underthrown pass amid pressure, while the second occurred because Dobbs didn't see Devin Taylor, who dropped into coverage.

Dobbs rebounded after that, albeit against the Giants' backups. He scrambled 16 yards and then made a powerful throw of 44 yards to Cobi Hamilton on his fifth possession. He followed that up by air-mailing a deep ball out of bounds, but he redeemed himself with a nice strike touchdown to Hamilton on the first play following a muffed punt. On his final drive, Dobbs missed a player in the flat. He also had an apparent touchdown, but it was negated by an offensive holding penalty. Dobbs was lucky, as he threw late across his body.

Dobbs finished 8-of-15 for 100 yards. He has some potential, but is a major project. Still, he seems better than the anemic Landry Jones, who didn't even play in this contest.


Dobbs wasn't the only rookie who was featured in this contest. First-rounder T.J. Watt collected a couple of sacks. He showed off his great motor, though he was a bit lucky to bring down Josh Johnson twice. Johnson walked into Watt on the first sack because of pressure up the middle. Watt then got his second sack because he was unblocked, as it seemed like Ereck Flowers may have screwed up the protection. Flowers actually did pretty well against Watt otherwise. Watt, however, nearly registered a third sack, sprinting right past rookie tackle Chad Wheeler, but he was a second too late. Meanwhile, fellow rookie JuJu Smith-Schuster, who caught the first pass of the game, was knocked out with a concussion.


The Giants' primary offensive players were out as well; Eli Manning, Odell Beckham Jr. and Brandon Marshall all sat out. This was a far cry from the Tom Coughlin days; Coughlin would play his starters into the second quarter of the FOURTH preseason game!

Josh Johnson and Geno Smith saw most of the action, and both struggled. It was disappointing that third-round rookie Davis Webb didn't get more playing time. Webb entered the game midway through the fourth quarter. Webb overthrew his receiver on his first pass and was nearly intercepted. He followed that up with a throw behind his running back. Webb got into a groove after that, finishing 8-of-16 for 67 yards. One incompletion was dropped; another was thrown away. Webb didn't play poorly, but he didn't look like anything special either. He's a raw player, much like Dobbs.


While the primary weapons in the passing game sat out, Paul Perkins started and received the first carry, a gain of seven. He was stuffed on the next attempt by Javon Hargrave, but then converted a fourth-and-1 near the end of the opening quarter. Perkins mustered just three yards on five attempts.


Evan Engram was in and out of the game throughout the first half. He lined up in the backfield as a fullback on some occasions. His first and only catch was an 11-yarder on a Geno Smith bootleg.


Jay Bromley, a 2014 third-rounder, is the favorite to replace Johnathan Hankins. Bromley has enjoyed a terrific training camp and was good in this game as well. He had a great penetration to stuff Fitzgerald Toussaint for a loss on a third-and-1, beating talented guard Ramon Foster.


NFL Preseason Announcers: The Giants' play-by-play guy called JuJu Smith-Schuster "JuJu Schuster-Smith-Schuster." Also, there was a funny exchange between the two announcers:

Play-by-Play Guy: The receiver stepped out of bounds and was the first to touch the ball, so that's a penalty.

Color Analyst: There's a flag on the ground, I wonder what the penalty is.

Hey bud, how about you pay attention to your partner?

Follow me @walterfootball for updates.


Browns 20, Saints 14
Drew Brees didn't play for the Saints, and neither did either of his top two running backs. We did, however, get to see the Browns' starting offense, save for Joe Thomas, for more than a quarter. Cleveland wasn't messing around; the first-stringers played well into the second frame.

Brock Osweiler got the nod for the Browns, but he predictably disappointed. Osweiler went 6-of-14 for 42 yards, but he was worse than that stat line indicated because he was just 1-of-5 for nine yards versus the New Orleans starters. Osweiler threw behind Corey Coleman on his first attempt and then launched some balls out of bounds. He followed that up by overthrowing Seth DeValve in the end zone. The one positive is that Osweiler appeared to throw a touchdown to Kenny Britt, but the receiver couldn't get his second foot inbounds (and I'm not sure he really tried.)

Here were Osweiler's targets:

Kenny Britt: 4 (3 end zone)
Corey Coleman: 4
Isaiah Crowell: 1
Seth DeValve: 3
Duke Johnson: 2
Ricardo Louis: 3

Osweiler clearly isn't the long-term answer for the Browns, and neither is Cody Kessler (5-10, 47 yards), who pathetically sailed a 15-yard pass out of bounds while trying a Hail Mary at the end of the first half. DeShone Kizer could be a franchise quarterback, so let's focus on his debut.

Kizer went 11-of-18 for 184 yards and a touchdown in his first NFL action. He also scrambled thrice for 12 yards, and this included a read-option run on his first play. He followed that up with a sharp throw that was right on the money to Josh Boyce. It was a great pass, as Kizer needed to place the ball on Boyce's back shoulder, and he managed to do so. Kizer then rifled a pass to Boyce for a first down after a 7-yard scramble. The initial drive ended with a sack, as Kizer held the ball too long, however.

Nothing really happened on Kizer's next possession; he threw an inaccurate pass because he was backpedaling as he released the ball. However, the third drive concluded with a touchdown. Kizer opened it by eluding a heavy pass rush to find a receiver for a gain of 12. He took a similar sack as before after that, but he made up for it by launching a deep bomb for 52 yards. His receiver was tackled inches short of the goal line, so Kizer nearly had two touchdowns in this contest.

Kizer made a nice completion under pressure on his fourth drive, but the Browns ultimately had to punt because the officials missed an obvious pass interference call.

The Browns were down 14-13 with about 4:30 remaining, so Kizer had one final chance to win the game. Things weren't looking good when he was stuck in a second-and-17 and a third-and-24, but Kizer got out of both situations with some deep completions. He was late on a pass that was overthrown, but he shook it off to connect on a 45-yard touchdown bomb to Jordan Payton, which was the decisive score.

Kizer played against scrubs, but he looked like Cleveland's best quarterback in this game. If he continues to play this way, the Browns should name him their starting quarterback. He has some things to work on, namely his mechanics and pocket awareness, but he has the tools to be a successful signal-caller in the NFL.


Kenny Britt is listed as Cleveland's No. 1 receiver, but that may not last very long if the preseason opener is any indication. Britt was flagged for holding, failed to get a second foot inbounds to negate a potential touchdown, and then ran a lazy route in the end zone. It appears as though Britt (1 catch, 4 yards) took the money with no regard for his playing career going forward.

Meanwhile, Corey Coleman was better than Britt. Brock Osweiler's inaccuracy ruined some potential catches for Coleman, but then the second-year wideout broke a tackle on a 9-yard connection from Kessler. Coleman had two receptions for 11 yards.


Isaiah Crowell started, and he gained 15 yards on six carries. If Crowell gets hurt, Matt Dayes will be worth picking up. Dayes was impressive despite the meek stat line (3 carries, 9 yards, 1 TD). He's been impressive in training camp, and that translated to game action, as he made some nice cuts. He was also a factor in the passing game, catching three balls for eight receiving yards.


David Njoku didn't play, but we got to see Cleveland's other first-round rookies in action. Myles Garrett made his NFL debut, and he certainly lived up to the hype. He was dominant on almost every play, and the Saints felt compelled to double team him. He still was able to get to the quarterback quite often. As for Jabrill Peppers, he didn't play much on defense. He had a nice punt return of 15 yards, but also made the mistake of calling a fair catch with absolutely no one even near him.

Some other young Cleveland defenders are worth noting as well. Nate Orchard and Joe Schobert played against the backups, but both were outstanding. Schobert should beat out Carder as the third linebacker, while Orchard could be a starter across from Garrett. If so, he'll certainly benefit from the attention Garrett draws, if this game was any indication.


A former first-round selection of the Browns, Cameron Erving, got a chance to start at left tackle with Joe Thomas resting. Erving was absolutely awful. He false started and then was called for a holding penalty on the next play. Later, he whiffed on a block, causing a loss of four on a running play. Erving is competing with Shon Coleman to start at right tackle. Coleman was also flagged for a hold, but he was the better of the two tackles, though only by default.


With no Drew Brees, Adrian Peterson or Mark Ingram, Alvin Kamara had a chance to shine in his preseason debut. Kamara burst for a gain of 12 yards on his second carry, and then he broke out of a Tank Carder tackle to sprint downfield for a 22-yard rush. Kamara looked great in limited action - he gained 35 yards on four carries - and it's going to be difficult for Sean Payton to keep him off the field.


Michael Thomas played, and he made some nice catches from Chase Daniel. His two grabs went for 17 yards. Meanwhile, Ted Ginn dropped a touchdown, which wasn't surprising for anyone who has paid attention to him over the years.


I was looking forward to checking out how Ryan Ramczyk would look in Terron Armstead's place, but unless he changed his jersey number and skin color, he didn't see the field. That was disappointing, to say the least.


NFL Preseason Announcers: The Browns' telecast had some issues throughout the evening. It started with some simple mistakes, where they referred to Garrett Grayson as "Garrett Garrison" and Tommy Lee Lewis as "Jordan Williams-Lambert." After that, the color analyst sounded like he was going to say something profound when he started, "He who hesitates..." Unfortunately, it fell apart after that. "He who hesitates ... that's what happens."

The problems persisted, as the monitors were down. The frustrated play-by-play guy said this on air: "We can't see anything in the monitors, if you can switch it, it would be highly appreciated."

Follow me @walterfootball for updates.


Ravens 23, Redskins 3
Kirk Cousins was the only starting quarterback in this game, as Joe Flacco took the night off. Cousins played two drives, but couldn't find a way to move the chains against the Ravens, whose front seven bothered him with good pressure in the pocket. Cousins had time on a rare occasion on his first attempt, but the pass to Terrelle Pryor was off the mark and nearly intercepted; Eric Weddle would've snatched the pick easily had he seen where the ball was.

Cousins was just 1-of-2 for five yards. The offense didn't look in sync, and the offensive line surprisingly struggled. I'm not a fan of Cousins this year, as I think he's being overdrafted, but the sample size in this game was too small for me to give him a stock down.

Here were Cousins' targets:

Robert Kelley: 1
Terrelle Pryor: 1


Robert Kelley was featured exclusively with the first-team offense in the preseason opener. He was stuffed on a third-and-1 on the second drive, but he also caught a pass and had a nice run of four yards to give his team some breathing room after Baltimore was pinned at the 1-yard line. More importantly for Kelley, Samaje Perine struggled immensely. Perine, who played with the backups, had an 11-yard run, but he screwed up a few times. He fumbled the ball, then dropped a pass on the very next play. He also blew a blocking assignment. Kelley appears to be the primary ball-carrier by a wide margin.


Some injuries of note for the Redskins: Trent Murphy and Su'a Cravens both hurt their knees. Cravens is out 2-3 weeks, but Murphy tore his ACL.


As mentioned, Flacco was sidelined, so Ryan Mallett got the start. Mallett was woeful, as he began by underthrowing an open Michael Campanaro for a potential deep completion. His final stats versus the Washington starters were hilarious: He was 1-of-4 for minus-1 yard. He did draw a deep pass interference penalty, but he was lucky because the pass was so horribly underthrown that the receiver stopped, and the Redskin defensive back crashed into him as a result. Mallett is one of the worst backups in the NFL, and the Ravens should really think about bringing in Robert Griffin to be a superior No. 2.


The Ravens have some issues with their offensive line, but that didn't prevent Terrance West from bursting for an 18-yard gain in the preseason opener. The run featured a breathtaking juke of a safety. West was stuffed at the goal line on the next play, but scored right after that when he leapt over the pile. West finished with 23 yards and a touchdown on five carries. His only real blemish during the evening was a dropped pass, but he performed well otherwise.


With the starters out in the Baltimore passing offense, the young defensive players were the prominent players on display. Tyus Bowser was the best of all the rookies, as he made numerous great tackles, stuffing some runners for losses. Bronson Kaufusi, a 2016 third-rounder, also played well. Conversely, third-round rookie Tim Williams struggled, as he seemed to be very timid for some reason.


NFL Preseason Announcers: The Ravens' play-by-play guy misspoke when he tried to say Tyus Bowser made a tackle. Instead, he shouted, "Tyus Bowser comes up with the catch!"

The bigger gaffe, however, came from color analyst Brian Billick. He tried to say, "He completed a deep dig route," but instead, it was, "He completed a deep dick route."

At least, that's what I could've sworn he said. Sorry, but Jane Slater's analysis of Tyron Smith's bulging dick is still echoing in my head.

Follow me @walterfootball for updates.


Vikings 17, Bills 10
While Leonard Fournette is sharing the workload with two other running backs right now, Dalvin Cook has the entire job to himself. Sure, Latavius Murray has been out, but Cook was featured exclusively with the first-team offense in the preseason debut, even playing on third down. Cook opened with gains of five and four on his first two carries. There wasn't much available on the second attempt, but Cook did a great job of churning his legs to pick up some extra yardage. More importantly, Cook saw a team-high (for first-stringers) targets with four, snatching all of those for 30 receiving yards. With Sam Bradford bound to continue to check the ball down as often as possible, Cook is going to catch a healthy amount of passes despite being a rookie.


As for the Minnesota passing offense, it looked exactly like how it did last year despite the two new blockers Minnesota acquired. One of those, Mike Remmers, was easily beaten by Eddie Yarbrough for a sack on the opening drive. On the next possession, Jerry Hughes sacked Bradford, who then checked the ball down to Cook on a third-and-12, refusing to test an opposing secondary deep downfield, even during the preseason.

Bradford finished finished 5-of-7 for only 35 yards. He had a 9-yard completion negated by an Alex Boone hold, but that occurred against Buffalo's backups, so that shouldn't really be counted. It was the typical ho-hum performance we've gotten used to out of Bradford. Like last year, Bradford had pass-protection issues, so he'll once again check the ball down early and often in 2017.

Here were Bradford's targets:

Dalvin Cook: 4
Stefon Diggs: 3


Adam Thielen and Kyle Rudolph both played, but Bradford only targeted Cook and Stefon Diggs. The latter caught only one of his targets for five yards. He didn't have a chance on his final ball, as Bradford was under pressure and had to roll out of the pocket.


Michael Floyd might be a factor in Minnesota's offense if he can stay out of trouble. He caught two passes for 20 yards, but was flagged for a holding penalty, negating a long gain.


As for the Bills, Tyrod Taylor came out of the gate firing, throwing to Sammy Watkins on the first three plays of scrimmage for the offense. The Bills cooled down after that, however, as Taylor faced a lot of pressure. He actually took some time getting up after a sack on the first drive, walking back to the huddle gingerly. However, it was clear that he wasn't bothered by any sort of injury because on the next drive, Taylor should've been sacked by two players, but danced around and somehow avoided falling down.

Still, the pressure has to be worrying for the Bills, who might be looking at a glimpse of what life might be like without Cordy Glenn. The star left tackle didn't suit up - LeSean McCoy didn't either - and it's possible that the Bills could be without him at times this year, given that he's banged up already. Buffalo won't be scoring very many points without Glenn.

Taylor finished 5-of-8 for 46 yards, though his final numbers versus the starters were just 3-of-5 for 30 yards. Buffalo fans shouldn't completely panic yet, as Glenn could return soon, but it'll be a long season if the Pro Bowl left tackle isn't available.

Here were Taylor's targets:

Andre Holmes: 1
Logan Thomas: 1
Sammy Watkins: 5
Jonathan Williams: 1


Sammy Watkins was targeted a whopping five times in the first quarter of the preseason opener. He caught four of those balls for 39 yards. It was nice to see that the Bills are emphasizing feeding the ball to Watkins, who could have a big year if he can manage to stay healthy.


LeSeaon McCoy was out, so Jonathan Williams started the preseason opener. He looked good despite Cordy Glenn missing in action. Williams burst for 39 yards on just four carries, and he could've posted a 5-50 line had a gain of 11 not been negated by a Richie Incognito hold. Williams did most of his damage against the Minnesota starting defense, so this was not a fluky performance. He's one of the better handcuffs in fantasy this year.


Fifth-round rookie quarterback Nathan Peterman saw action toward the end of the game, playing behind Taylor and T.J. Yates. Based on Peterman's performance tonight, he could pass the pedestrian Yates in the near future.

Whereas the Bills didn't stand a chance to score with Yates, they at least had life with Peterman, who led the only touchdown drive for Buffalo in this game. Peterman opened with an accurate first pass over the middle of the field to move the chains. He followed that up with a connection of nine yards. He threw way wide of his target after that, but made up for scrambling for first downs on two consecutive occasions. Peterman advanced the ball into the red zone by throwing behind receiver Walter Powell, but Powell managed to catch the pass after tipping the ball to himself. Peterman capped off the drive with a touchdown on a pretty 1-yard fade.

Peterman's other possessions weren't as successful. He was nearly intercepted in the red zone because he stared down his receiver. He had a chance for a touchdown after that, but Taiwan Jones dropped a pass at the 5-yard line. On the next drive, Peterman had a 5-yard scramble to pick up a third-and-1, but overthrew his receiver on a later fourth-and-4. He had one final drive at the very end, connecting on a couple of pretty passes with his targets along the sideline. However, the game ended on a botched snap, which the Vikings recovered.

Peterman finished 13-of-25 for 112 yards and a touchdown to go along with four scrambles for 26 rushing yards. The completion percentage isn't pretty, but Peterman had to throw away some passes because of pressure, and the aforementioned Jones drop in the red zone was a real killer.


The talk of Buffalo's defense was Eddie Yarbrough, who opened the game with a sack on Minnesota's first drive. Yarbrough, who has enjoyed a strong training camp, started for Shaq Lawson and performed extremely well. He bothered the Minnesota quarterbacks all evening, and he's going to be a factor for the Bills' stop unit this year. Meanwhile, second-year linebacker Reggie Ragland, who missed his entire rookie campaign, was all over the field in this contest. He looked completely healthy.


NFL Preseason Announcers: Minnesota's play-by-play announcer is known for getting carried away at times. He said Bradford could throw for "well over 4,000 yards." He also said the following:

"The Vikings have the makings of a lethal offense!"

Yes. Bradford's checkdowns and the offensive line's ineptitude sounds quite lethal.

Oh, and then there was this: The same play-by-play guy mentioned someone whose title, according to him, was "Game of Thrones leader for the Minnesota Vikings network."

What the hell is a Game of Thrones leader, and how can I become one? I have a Game of Thrones podcast, so can I be a Game of Thrones leader for some TV station?

Follow me @walterfootball for updates.


Jaguars 31, Patriots 24
With nearly every single Patriot starter sitting out, the most prominent attraction in this game happened to be rookie running back Leonard Fournette. The Jaguars waited to unveil Fournette, as Chris Ivory started and burst for a 15-yard gain on his first carry, thanks to a great block by rookie tackle Cam Robinson. He was stuffed on his next attempt, and after an extended absence, he saw action with Chad Henne in the second quarter. He finished with 20 yards on six carries.

Fournette, meanwhile, looked solid in his debut, though it's hard to tell how effective he would've been against New England's starters. Instead, he had Jacksonville's first-string offensive line creating holes for him versus backups. Still, Fournette gained 31 yards on nine carries. He also scored a touchdown. Fournette was stuffed on a third-and-1 try on the second drive, but managed to convert the ensuing fourth-and-1 with a power run up the middle.

Like Ivory, Fournette played with Henne after resting. It's discouraging that they didn't sideline him after a couple of initial drives, but the Jags gotta Jag, I suppose. It appears as though Jacksonville is going to stick to its word and feature all three of backs, at least in the early going. Ultimately, however, Fournette has to be the primary ball-carrier.


As for Jacksonville's aerial attack, Blake Bortles didn't have the best debut. He went 3-of-5 for 16 yards. One of the incompletions was a drop, but the catch is that he was going against a complete second-team defensive unit the entire time. Bortles had a chance for a touchdown, but overthrew Allen Robinson in the end zone.

Here were Bortles' targets:

Alex Ellis: 1
Rashad Greene: 1
Chris Ivory: 1
Allen Robinson: 1 (1 end zone)
T.J. Yeldon: 1


As with the Jaguars' offense, their defense battled a second-string unit. What has to be disheartening for the team is that they had issues stopping New England's backups. The Patriots had no issues moving the chains despite the fact that Jimmy Garoppolo was tossing passes to guys named Austin Carr and Glenn Gronkowski (though Carr did make some amazing catches.) Myles Jack, in particular, struggled mightily.

Garoppolo had a mixed performance, though he spent half the time battling Jacksonville's starting defense with a horrible supporting cast, save for Dion Lewis. The offensive line was also littered with backups, as the Patriots kept shuffling their reserves to see what could possibly work.

Still, Garoppolo finished 22-of-28 for 235 yards and two touchdowns. Both scores came against Jacksonville's reserves. Garoppolo made some mistakes in the early going, missing an open target for a third down and then underthrowing an open wideout downfield. However, Garoppolo gained confidence after that, starting with a great play he made while running for his life. He found Carr as he was being brought down. It was an impressive play, and that sparked Garoppolo, albeit against the backups. The one blunder Garoppolo made after that was missing Lewis for a short toss, but he made up for it by going 7-of-7 on a touchdown drive at the end of the opening half. Garoppolo played well overall, especially considering the circumstances.


Some young defenders of note for the Patriots: Cyrus Jones, a 2016 second-round pick, was torched on a 97-yard touchdown by someone named Keelan Cole. Jones was beaten initially, then recovered, but slowed down after that when he got caught looking for the ball. Jones was also partly responsible for a deep pass interference penalty, though the flag was thrown on someone else. Jones ultimately allowed 151 yards and two touchdowns. Another second-rounder, Jordan Richards, took a horrible angle and was responsible for a long touchdown run. Meanwhile, third-round rookie Derek Rivers had an impressive debut. He had a sack and beat Cam Robinson on a couple of occasions. Robinson played very well, particularly in the ground game, but Rivers was better.


NFL Preseason Announcers: I don't know why they do this year after year, but the Patriots broadcast brings in two Bob's Discount Furniture employees as guest analysts. One of the guys was talking about "how you can't two-hand touch in the NFL." He then said one of his keys to the game was "buckle up!" Look, I know furniture salesmen don't exactly have the greatest football knowledge, but they could at least find someone whose analysis is better than "buckle up, buckaroo!"

Follow me @walterfootball for updates.


Packers 24, Eagles 9
Aaron Rodgers didn't play in this game, while the younger Carson Wentz was on the field for one drive. He made it count, however, completing every official pass he threw, leading the Eagles to a touchdown.

Wentz had an early gaffe when he walked into a sack, but he was flawless after that. He converted a fourth-and-7 near midfield, thanks to some great pass protection. He then saw a lot of pressure on an ensuing attempt, but managed to get away from his defender to hit Mack Hollins for a 38-yard score. The Eagles tried a two-point conversion, but Wentz's attempt fell incomplete because Nelson Agholor dropped the ball.

Wentz finished 4-of-4 for 56 yards and a touchdown in a single drive during the preseason opener. Wentz is listed in my Fantasy Football Sleepers list, and I would highly recommend drafting him in Rounds 10-11.

Here were Wentz's targets:

Nelson Agholor: 1 (1 end zone)
Mack Hollins: 1
Jordan Matthews: 3


LeGarrette Blount saw action on the first drive. He didn't have great blocking, but managed to burst for nine yards on one play, injuring Damarious Randall in the process. Blount finished with nine yards on four attempts.


The Eagles may have signed Alshon Jeffery, but Jordan Matthews should not be forgotten. Carson Wentz targeted Matthews thrice on the opening drive alone, and Matthews rewarded him with three grabs for 18 yards. He had a nice spin move to elude Morgan Burnett to pick up a first down, seconds after Rich Gannon praised the Packers' safeties for being great tacklers. Matthews is worth a late-round fantasy selection.


Philadelphia's rookie receiver, Mack Hollins, scored Wentz's touchdown, thanks to two missed tackles. One player he avoided was second-round rookie cornerback Kevin King. Hollins finished with four catches for 64 yards and a touchdown. He has good potential, but will probably have to wait until 2018 or beyond to be relevant in fantasy.


First-round rookie defensive end Derek Barnett had a strong debut. He collected two sacks, beating Jason Spriggs to bring down Brett Hundley in the second quarter. His other sack occurred when he tripped Hundley upon falling down. I thought that could've been a penalty, but Barnett had a quality showing regardless. He thrived against backups, but he still looked good.


As mentioned earlier, Rodgers didn't see the field. No word yet if David Carr is concerned about his absence. For the record, Jordy Nelson was also in street clothes.

With Rodgers out, Brett Hundley started. The 2015 fifth-round pick had some up-and-down moments in this game. He endured some drops early, but came back to hurl a nice toss to Jeff Janis for a touchdown in the second quarter. However, Hundley took a bad sack on a broken screen play and then threw an interception while under pressure. Hundley finished 8-of-15 for 90 yards, one score and a pick. His completion percentage should've been better, but some of his wideouts betrayed him.


Davante Adams was one of the players who dropped a Hundley pass. He made up for it after that, however. He hauled in a nice, diving catch for eight yards, and then he dived for a gain of 18 on a pass that was underthrown because it was tipped. Randall Cobb, meanwhile, made one catch for just a single yard.


Ty Montgomery didn't have a good preseason debut. He was stuffed by Brandon Graham on his first run, and then he lost a fumble on his second carry. He was stuffed again on his third and final try. In total, his three carries went for zero yards. Meanwhile, rookie Jamaal Williams looked better, as he was actually able to move the pile on his runs. He managed 14 yards on five carries, looking good in the process. It's quite possible that Montgomery and Williams could end up splitting the workload evenly.


I mentioned that Barnett thrived for the Eagles. Green Bay's first pick, Kevin King, had a mixed outing. He made a big hit on Donnel Pumphrey and then sniffed out a screen to make a tackle for a loss. However, he missed a tackle on Mack Hollins, who scored a touchdown, and then he was beaten badly by someone named Bryce Treggs for a deep catch.


Two injuries of note for the Packers: Damarious Randall suffered a concussion trying to tackle Blount, while guard Don Barclay was carted into the locker room with an ankle.


NFL Preseason Announcers: You'd think that because I live right outside of Philadelphia, I'd be able to watch the Eagles' broadcast. That would make sense, right? I couldn't watch it, however, because my cable box malfunctioned after I scheduled to DVR the game. "OK. I can watch it online via NFL.com Game Pass," I thought. Nope. It was blacked out for me because I live in the area. So, this game would obviously be available on replay in the early morning hours on some local channel, right? Nope! So, what I had to do was purchase a VPN - probably infecting my computer with virsues in the process - to hide my IP address so I could watch it. I tricked NFL.com into thinking that I was in Washington D.C. It was a total headache - I was kicked off every five minutes - and a completely unnecessary one. Why in the world would it be blacked out online? That's so stupid. Whoever invented these blackout rules should be hanged or have their balls cut off. I'd pay to see it happen.

Anyway, the Packers' play-by-play guy called Jamaal Williams "Jamaal Rhodes," but I'm too pissed off to make fun of it further than that.

Follow me @walterfootball for updates.


Dolphins 23, Falcons 20
Any Dolphin fan who was eager to watch Jay Cutler make his Miami debut would be disappointed minutes into this contest. Cutler didn't play, and Matt Moore didn't really either. At least not mentally.

Moore did not help his cause to start over Cutler. He opened the game nearly being whistled for a delay-of-game penalty, which is absolutely inexcusable. The penalty would've taken place had Jarvis Landry not recognized that the play clock was about to expire. Moore saw just one drive and didn't have Jay Ajayi and four of his starting offensive linemen. He completed his only pass for five yards, which was a Sam Bradford-type toss short of the line to gain on third down.

Here were Moore's targets:

DeVante Parker: 1


As mentioned, Ajayi didn't suit up. Damien Williams started instead, gaining 18 yards on six carries. Landry and DeVante Parker were on the field, but didn't see much action.


Both of Miami's first two draft picks are worth discussing. Charles Harris looked great in his debut. The defensive end showed good strength and speed, and he did a good job of pressuring the quarterback. Harris didn't get a sack, but was very close on multiple occasions. The only mistake he made was overbiting on a play-action fake, but he'll learn to recognize that. Dolphin fans should feel very optimistic about Harris. Linebacker Raekwon McMillan, on the other hand, suffered a knee injury and was taken to the locker room. The Dolphins believe he tore his ACL, unfortunately.


As for young players on offense, receiver Leonte Carroo caught a deep touchdown from Brandon Doughty. That was his only reception, however. He'll need some injuries ahead of him to make a fantasy impact this year. The same goes for undrafted free agent Damore'ea Stringfellow, who helped his bid to make the team with a 99-yard reception in the fourth quarter to win the game. Stringfellow caught a deep ball and then ran circles around an Atlanta defender. Stringfellow had second-day talent, but went undrafted because of character concerns. If he stays clean, he can be a factor for the Dolphins at some point down the road.


Cutler didn't play, but Matt Ryan saw some action on a single drive. Nothing looked wrong with him, as he completed all three of his passes for 32 yards and a touchdown. One of his completions was off the mark, but Mohamed Sanu was able to make a brilliant, one-handed catch.

Here were Ryan's targets:

Devonta Freeman: 1
Austin Hooper: 1
Mohamed Sanu: 1


Austin Hooper caught the first pass of the game for the Falcons in the preseason opener, as it went for a gain of 12. It's obviously a very small sample size, but the athletic second-year tight end is going to be a bigger part of the offense in 2017. He's being drafted too late at his 14.02 ADP.


Devonta Freeman and Tevin Coleman both saw action with the first team. Freeman was given the first carry - a gain of three - and then Coleman was handed the ball on a third-and-1, which he failed to convert; Ndamukong Suh and Kiko Alonso stuffed him. Freeman made up for it by hauling in a touchdown reception on the very next play.


NFL Preseason Announcers: The Dolphins have the oldest announcers in the league, as Dick Stockton and Bob Griese are a combined 146 years old. They had this curious exchange where the two disagreed with each other, probably without realizing it:

Bob Griese: Jay Ajayi had a great year last year, but Damien Williams had a good year as well!

Dick Stockton: Damien Williams carried the ball only 35 times last year, so someone will need to step up if Ajayi gets hurt.

Follow me @walterfootball for updates.


Broncos 24, Bears 17
Deshaun Watson had the stage Wednesday night, but it was Mitchell Trubisky's turn Thursday. While Watson had a solid debut, Trubisky made the Houston rookie look like a late-round pick by comparison. Trubisky was that amazing.

Trubisky entered the game with 1:55 remaining in the second quarter, so he obviously didn't see Denver's first-string defense. Still, he showed enough that the Bears should heavily consider starting him in the season opener. Trubisky started by drawing the Broncos offside, and then his first completion was a short toss to Ka'Deem Carey. It didn't look like much in the box score, but Trubisky did a good job of placing the ball on Carey's back shoulder. Trubisky then fired a nice strike to Josh Bellamy for a gain of 18, and he followed that up by rolling left and lobbing a short touchdown to an open Victor Cruz.

Trubisky was even better in the second half. He fooled the Broncos with a play-action fake, connecting with Deonte Thompson along the sideline for a gain of 18. Trubisky followed that up by stepping up in the pocket and dumping the ball off to Benny Cunningham to pick up another first down. It seemed like Trubisky would be sacked after that, but he spun away from a defender and then scrambled for a nice gain. Trubisky then rolled out from under pressure and found Thompson for a diving catch along the sideline for an 11-yard gain. Trubisky nearly threw his second touchdown, an accurate strike to Reuben Randle, but the veteran wideout was tackled inches short of the end zone. Cunningham ran in for six on the very next play.

The next drive ended with a field goal. Trubisky began by hitting Randle for a gain of nine on a nice timing throw. Trubisky's first incompletion of the contest took place after that, which was a deep shot to Victor Cruz, a play that could've featured a penalty on a late hit on Cruz. Trubisky made up for it with a great strike to Thompson, converting a third-and-18 despite being hit a split second after he released the ball. Trubisky followed that up with an effective play-action fake and a sharp completion with great accuracy on the run for 13 yards. The rest of the drive wasn't very good, as Trubisky was responsible for a delay-of-game penalty, and then an incompletion where the ball was placed inches short of tight end Daniel Brown in the end zone.

Believe it or not, the Bears didn't score on every Trubisky drive. The fourth possession saw Trubisky scramble for a gain of 10, but a third-down pass of his was batted away. It was the first time that Trubisky looked flustered in the pocket all evening.

Trubisky had a chance to win the game with 1:49 remaining, down 24-17 with two timeouts. Cruz dropped a pass that could've gone for about 20 yards or so. Following two short completions and another batted pass, Trubisky moved the Bears into Denver territory with a quick throw to Thompson. Trubisky slid for a scramble of 15 right after that, and the Bears called a timeout with 19 seconds remaining. Trubisky hit Thompson with a 13-yard pass to set up one final play, which was a high pass fired toward the end zone.

Trubisky didn't win the game, but he played incredibly well. His final numbers were 18-of-25 for 166 yards and a touchdown to go along with 38 rushing yards on three scrambles. He was even better than those numbers indicate. He was poised in the pocket on most occasions, and his accuracy was remarkable for a quarterback seeing his first NFL action. I know it's just the preseason, but we've seen rookie signal-callers struggle in exhibition games before. This result should not be ignored, and the Bears need to start Trubisky in the season opener if he keeps performing like this.


As great as Trubisky was, Mike Glennon was equally horrible. Glennon's final stats show that he was 2-of-8 for 20 yards and an interception, but he was even worse than those numbers indicate. Against Denver's first-string defense, he was 1-of-5 for only six yards and the pick. The interception was a pick-six on the opening drive. Glennon had heavy pressure from the blind side, as left tackle Charles Leno was beaten badly. However, Glennon was guilty of staring down his receiver.

With Glennon at quarterback, the Bears' starters couldn't even score against Denver's reserves. One drive ended with a botched snap by Cody Whitehair, who air mailed a slippery ball in the rain. Still, Glennon looked lost and overwhelmed, and it's painfully obvious that he was a major overpay.

Here were Glennon's targets:

Benny Cunningham: 1
Cameron Meredith: 2
Zach Miller: 1
Dion Sims: 1
Deonte Thompson: 1
Kendall Wright: 2


Cameron Meredith saw two targets, but couldn't haul in either of them. Don't blame Mike Glennon completely; Meredith dropped a pass, though part of that was because of a hard hit by Darian Stewart. However, I'm reluctant to give Meredith a stock-down arrow, given how impressive Trubisky was in his debut.


Jordan Howard started and gained just four yards on three carries, thanks to some poor blocking. Tarik Cohen, who has been impressive in training camp, was the second running back in the game with Jeremy Langford out. Cohen should hold on to the No. 2 job; he tallied 39 yards on seven carries. He had one terrific run where he made a great spin move to avoid a defender, which would've gone the distance had Cohen not tapped a toe out of bounds. Cohen has nice shiftiness to him, and it's easy to see why he has created a buzz.


Rookie tight end Adam Shaheen caught one of his two targets for three yards. The Bears announcers referred to him as "Baby Gronk," though he won't see much playing time as a rookie unless Zach Miller gets injured. Shaheen could be a solid fantasy option in 2018 and beyond.


It was nice to see Victor Cruz on the field again. Cruz played with the backups, even behind Kendall Wright, but he caught a touchdown from Trubisky. He took a hard hit that should've been penalized, but he managed to remain in the game despite being down for a while. He had a blunder, unfortunately, dropping a pass that could've gone for 20 or so yards.


While the Bears have to be absolutely thrilled with their young quarterback, the Broncos can't be nearly as optimistic. Paxton Lynch didn't see action until the middle of the second quarter, and he launched an inaccurate pass on a third-and-2, as he looked rattled in the pocket. He made a nice placement pass to Jordan Taylor on his next drive, but he overthrew Taylor on a deep attempt after that. His only other positive play was a strike to Cody Latimer in a tight window.

Lynch finished 6-of-9 for 42 yards. He had a couple of poor throws, but wasn't woeful, or anything. Still, he didn't show anything to move him ahead of Trevor Siemian on the depth chart.

Speaking of Simian, he posted a better stat line, going 6-of-7 for 51 yards. He was sacked on the first play, as Leonard Floyd blew right by beleaguered right tackle Menelik Watson. Siemian had to fire passes quickly because of poor blocking. Guard Max Garcia was also beaten. The good news is that rookie left tackle Garrett Bolles looked solid. He didn't allow a pressure from what I saw, and he blasted open some nice running lanes. Bolles also drew a penalty on Willie Young despite starting a fight with him.

Here were Siemian's targets:

Cody Latimer: 2
Emmanuel Sanders: 2
Jordan Taylor: 2
Demaryius Thomas: 1


Don't read into Latimer's two targets, or his seven total receptions for the game. He played with the backups. Demaryius Thomas (1 catch, 11 yards) and Emmanuel Sanders (1 catch, 5 yards) were Siemian's primary receivers. Sanders drew a deep pass interference flag on top of his one catch.


C.J. Anderson drew praise for being in great shape this offseason, and it certainly looked like that was the case in the preseason opener. Anderson gained 21 yards on five carries despite playing a stout Bears front seven. Anderson is known for being frequently injured, but perhaps he'll remain healthy this season because of how hard he has worked.


NFL Preseason Announcers: The Bears ran an annoying poll where the play-by-play guy shouted the following multiple times:

"Which group do you want to see!? #BearsDL!? #BearsOLB!? #Bears ILB!? #Bears DB!? Vote on Twitter! Lots of great choices there!"

Lots of great choices? Aren't they the only choices? Like, I don't recall there being another group on defense...

Follow me @walterfootball for updates.


Panthers 27, Texans 17
With Cam Newton sidelined, Deshaun Watson was the most prominent quarterback to play this game. In fact, there was a lot of Clemson orange in the stands, as the nearby fans made the short trip to cheer on their former national championship-winning quarterback. Watson entered the game at the very beginning of the second quarter to standing ovation.

Watson's first pass was a basic short toss for six yards after rolling right. He then overthrew his backup tight end downfield by a long shot. It was a horrible pass that got away from him. However, he made up for it on the next play. He was under pressure, but did a good job of buying time. He scrambled right and found a receiver for what appeared to be a first down, but the play was negated by a penalty because the wideout who caught the ball stepped out of bounds.

Watson didn't throw a pass on the second drive. He opened his third series with a short toss for two yards, then launched an inaccurate downfield throw. He followed that up by connecting with a reserve tight end for a first down, but the player lost a fumble.

Watson's best drive was his fourth. Following a quick throw to Devin Street, Watson bootleged right and threw across his body to complete a pass for 18 yards. He then hit a running back for a 16-yard slant to help put the Texans in the red zone. However, Watson then had to throw the ball away twice because he was under pressure, setting up a field goal.

The final possession of the half didn't go as well. Watson completed a 22-yard pass, but it would've gone for much more had the pass not been thrown behind the target. Watson's next toss was also behind the wideout, but this one fell incomplete. Going into intermission, Watson was 8-of-14 for 121 yards. Watson led his first NFL touchdown drive after the break. Following a short toss that he completed after going through progressions, he scrambled on a second-and-long to create a manageable third down. He picked up this third-and-4 with pressure in his face. A pass of his was then dropped, but Watson followed that up with a 19-yard dart to convert a third-and-8. Watson then did a great job of reading Carolina's blitz, finding the open player for a 14-yard gain. Watson overthrew Devin Street in the end zone after that, but he followed that up by avoiding a sack and scrambling for a 15-yard score.

The next two drives weren't nearly as eventful. Watson completed a dump-off pass, then made a slight underthrow downfield. He should've converted a third-down pass, but the running back dropped the ball along the sidelines. On the next possession, Watson took a sack because he held on to the ball too long. The play resulted in a three-and-out.

Watson finished 15-of-25 for 179 yards to go along with three scrambles for 24 rushing yards and a touchdown on the ground. He had a solid performance overall. He made some great plays and did a good job of buying time to avoid pressure for the most part. He also looked very poised in the pocket and was able to diagnose some of Carolina's blitzes. However, his downfield accuracy wasn't very good, and this was something several teams were concerned about leading up to the 2017 NFL Draft. Still, Houston should feel optimistic about Watson's debut.


Despite Watson not being tested in this game, it's clear that he's the superior quarterback. Tom Savage was woeful versus Carolina's starting defense, finishing 1-of-3 for two yards and a sack against the Panthers' first-stringers. Don't be fooled by Savage's final numbers (9-of-11, 69 yards). Eight of his completions occurred versus the backups. Against the starters, Savage frequently held the ball too long. He was almost sacked on the first play, and then was sacked by Kawann Short on the ensuing third down because he couldn't stop staring down a receiver. On the next drive, Savage overthrew Lamar Miller in the flat on what should've been a basic completion.

Here were Savage's targets:

Alfred Blue: 1
Ryan Griffin: 1
DeAndre Hopkins: 2
Braxton Miller: 4
Lamar Miller: 1
Jaelen Strong: 1


DeAndre Hopkins endorsed Savage as the starting quarterback, but perhaps he'll feel differently following this contest. Hopkins caught both of his targets for 15 yards, but neither of those completions came against the Carolina starters. Hopkins will struggle if Savage is named the starter.


Lamar Miller didn't do much against the first-stringers either. His two carries went for zero yards, as he was stuffed for a loss of three by Luke Kuechly on his first attempt. Miller tried going right, but the run blocking in that direction was horrible. Houston has a major issue at right tackle that hasn't been addressed.

As for Houston's other running backs, Alfred Blue was the first off the bench. He gained 33 yards and a touchdown on five tries, but did all of this against the backups. Dont'a Foreman also posted solid numbers - nine carries, 76 yards - and that included a hurdle over a Carolina defender on one run in the second quarter. He later picked up a fourth-and-1 in the third frame. His longest gain, a 41-yarder, came via great blocking in the final quarter.


It's a very small sample size, but based on it, Zach Cunningham looks legit. Houston's second-round rookie was all over the field, making some nice stops on Christian McCaffrey.


Speaking of McCaffrey, he was the primary player to watch on the Panthers in this game, as Newton was sidelined. NFL Network analyst David Carr expressed concern that Newton wasn't playing in the first preseason game, but that shouldn't have been any sort of concern. Lots of veteran quarterbacks miss the exhibition opener, so I don't know why Carr made a big deal about it.

Regardless, McCaffrey was mixed in with the first-team offense and then saw some work with the backups. McCaffrey finished with 33 yards on seven carries, while Jonathan Stewart gained four yards on two tries. McCaffrey's longest gain came when he squirted through some great interior blocking for a gain of 12. The announcers pointed out that McCaffrey's small stature makes it difficult for opposing defenses to find him, and that's exactly what happened on his attempt, which featured some shifty moves and nice patience. Another positive play saw McCaffrey sprint outside for a gain of seven, but this was against Houston's backups.


Kelvin Benjamin was the star offensive player among the Panthers' starters in the preseason opener. Benjamin reportedly was at 280 pounds back in May, but he appeared to be in terrific shape in this contest. Benjamin caught two balls for 40 yards, as both receptions were spectacular. The first saw him bounce off cornerback Kevin Johnson, and then he stiff-armed Johnson to pick up more yardage, gaining 17 in the very end. Benjamin then hauled in a 23-yard score by leaping over talented cornerback Johnathan Joseph. Benjamin struggled in 2016, but it appears as though he's going to have a big rebound 2017 campaign.


Vernon Butler, Carolina's first-round pick from the 2016 NFL Draft, injured his left knee. He slammed the ground with his first angrily, but was able to walk around gingerly after that. He was taken into the locker room minutes later.


NFL Preseason Announcers: I love talking about the NFL preseason broadcasters, and Facebook friend Caleb L. agrees with me:

Pretty sure the announcers are the best part of the preseason...
"Nowhere is excitement for football higher than the Carolinas" - droning announcer *while camera pans the empty stadium*

Throughout the first half, the words "ASSA ABLOY" were written at the top, interchanged with the scores. I assume this was an error because this was fixed to Bank of America following intermission. Also, the play-by-play guy referred to a missed field goal as "incomplete."

However, the greatest gaffe came from NFL Network team reporter Jane Slater. I'd say Jane Slater is one of my favorite reporters, but she screwed up big time, as I noted on Facebook:




Here's the video if you don't believe me:



Somewhere out there, Matt Millen is upset that he was removed from his duties with the Lions before he could draft Tyron Smith and his bulging dick.

Follow me @walterfootball for updates.


Cowboys 20, Cardinals 18
This game was effectively worthless from a fantasy perspective. None of the starters played, except for some young talents on defense. It was still disappointing that no fantasy player of note was on the field.


Kellen Moore got the nod for the Cowboys, and he went 12-of-17 for 182 yards, one touchdown and an interception. He made some nice throws, but was going up against a reserve defense and faced little pressure. A big reason for Moore's success was La'el Collins' blocking. The second-year lineman was stationed at right tackle, and he thrived, albeit against Arizona backups. Collins will confront much more difficult tests in the future, but this was a nice start for his 2017 campaign.


Dallas' leading receivers were Brice Butler (2-78) and Rico Geathers (3-59), who caught a touchdown. Geathers made a nice play on another occasion to avoid a tackler. Geathers was a sixth-rounder in 2016, and he has reportedly improved tremendously in practice. Perhaps he'll convince the organization that he can be Jason Witten's successor down the road.


There was no way Ezekiel Elliott was going to see the field, so Darren McFadden and Alfred Morris saw action in the first half. McFadden was clearly ahead of Morris on the depth chart, though he didn't help his cause to hold on to the No. 2 job. McFadden lost six yards on three carries, while Morris gained 42 yards on seven tries. McFadden is worth a late-round pick because of Elliott's potential suspension.


Taco Charlton was a major disappointment. Dallas' first-round rookie defensive end couldn't get by Arizona's second- and third-string offensive tackles. He looked so slow that it seemed like he was running in quicksand.


As for the Cardinals, Blaine Yo Gabbert Gabbert! was on fire in the opening half. He threw some blazing strikes to his receivers, going 11-of-14 for 185 yards. Those numbers weren't fluky at all; he did a great job of moving the chains and showing some surprising arm strength. It could be possible that Yo Gabbert Gabbert! takes over for Drew Stanton as the No. 2 quarterback, but I said the same of Matt Barkley, who was equally impressive for Arizona in the preseason last year. Bruce Arians has a love affair with Stanton, so I'd be surprised if he were to be supplanted. Still, it was a nice showing for Yo Gabbert Gabbert!, though it must be noted that he was battling a backup defense that didn't generate much of a pass rush. Also, Yo Gabbert Gabbert! nearly launched a pick-six, but rookie corner Chidobe Awuzie couldn't haul in the pass.


As with Elliott, David Johnson wasn't going to venture anywhere near the field. Kerwynn Williams started over Andre Ellington, and he gained 18 yards and a touchdown on five carries. Rookie T.J. Logan led Arizona in rushing (4-24), but he hurt his wrist during the game. Bruce Arians said his fingers were crossed.


I mentioned how Dallas' first-round rookie disappointed. Haason Reddick and Budda Baker, meanwhile, were very impressive while making some highlight-reel plays. The same could be said for Robert Nkemdiche, which is good news after his lost rookie year. Nkemdiche was disruptive in run defense and nearly had a sack despite playing limited snaps.


NFL Preseason Announcers: I mentioned some announcer notes in my Live Hall of Fame Game Blog, so check that out if you haven't already!

Follow me @walterfootball for updates.


2017 Preseason Notes: Week 4 | Week 3 | Week 2 | Week 1
2017 Fantasy Football Stock Pages: Preseason Stock Week 4 | Preseason Stock Week 3 | Preseason Stock Week 2 | Preseason Stock Week 1 | Training Camp Stock







More 2017 Fantasy Football Articles:
Fantasy Football Rankings

2017 Fantasy Football Rankings:
2017 Fantasy Football Rankings: Quarterbacks - 9/6 (Walt)
Chet Gresham's Fantasy Football Quarterback Rankings - 8/28 (Chet)
2017 Fantasy Football Rankings: Running Backs - 9/6 (Walt)
Chet Gresham's Fantasy Football Running Back Rankings - 8/28 (Chet)
2017 Fantasy Football Rankings: Wide Receivers - 9/6 (Walt)
Chet Gresham's Fantasy Football Wide Receiver Rankings - 8/28 (Chet)
2017 Fantasy Football Rankings: Tight Ends - 9/6 (Walt)
Chet Gresham's Fantasy Football Tight End Rankings - 8/28 (Chet)
2017 Fantasy Football Rankings: Kickers - 8/18 (Walt)
2017 Fantasy Football Rankings: Defenses - 8/18 (Walt)
Fantasy Football Rookie Rankings - 5/12 (Walt)
Fantasy Football Rookie Rankings: Dynasty - 5/12 (Walt)
Fantasy Football Rookie Rankings: Dynasty - 5/12 (Chet)



2017 Fantasy Football Mock Drafts:
2017 Fantasy Football Mock Draft: PPR - 9/1 (Walt)
2017 Fantasy Football Mock Draft: Standard - 8/31 (Walt)
2017 Fantasy Football Mock Draft: 2-QB, PPR - 8/25 (Chet)
2017 Fantasy Football Mock Draft: PPR - 8/24 (Walt)
2017 Fantasy Football Mock Draft: PPR - 8/17 (Walt)
2017 Fantasy Football Mock Draft: Standard - 8/10 (Walt)
2017 Fantasy Football Mock Draft: PPR - 8/3 (Walt)
2017 Fantasy Football Mock Draft: Standard - 7/27 (Walt)
2017 Fantasy Football Mock Draft: PPR - 7/26 (Chet)
2017 Fantasy Football Mock Draft: PPR - 7/20 (Walt)
2017 Fantasy Football Mock Draft: PPR - 7/14 (Chet)
2017 Fantasy Football Mock Draft: Standard - 7/13 (Walt)



2017 Fantasy Football Cheat Sheets:
2017 Fantasy Football Cheat Sheet: Top 250 - 9/6 (Walt)
2017 Fantasy Football Cheat Sheet: Top 250 PPR - 9/6 (Walt)
2017 Fantasy Football Cheat Sheet: Top 250 2-QB - 9/6 (Walt)
2017 Fantasy Football Cheat Sheet: Top 250 Touchdown League - 9/6 (Walt)
2017 Fantasy Football Cheat Sheet: Custom - 9/6 (Walt)
2017 Fantasy Football: Dynasty Rankings - 9/6 (Walt)
2017 Fantasy Football PPR Rankings - 8/16 (Chet)
2017 Fantasy Football Spreadsheets - 9/6 (Walt)

2017 Fantasy Football Articles:
2017 Fantasy Football Stock Report: OTAs, Training Camp - 9/6 (Walt)
2017 Fantasy Football Sleepers - 9/2 (Walt)
2017 Fantasy Football Busts - 9/2 (Walt)
2017 NFL Preseason Game Recaps - 9/1 (Walt)
2017 Fantasy Football Stock Report: Preseason - 9/1 (Walt)
2017 Fantasy Football: Running Backs with the Most Carries - 1/31 (Walt)






NFL Picks - Oct. 19


2019 NFL Mock Draft - Oct. 18


2020 NFL Mock Draft - Oct. 13


Fantasy Football Rankings - Sept. 5


2019 NBA Mock Draft - Aug. 13


NFL Power Rankings - June 3