**** NOTES FOR EVERY GAME WILL BE UP AS SOON AS I WATCH THEM **** Follow me
@walterfootball
for updates.
2017 Preseason Notes:
Week 4
|
Week 3
|
Week 2
|
Week 1
2017 Fantasy Football Stock Pages:
Preseason Stock Week 4
|
Preseason Stock Week 3
|
Preseason Stock Week 2
|
Preseason Stock Week 1
|
Training Camp Stock
Vikings 32, 49ers 31
Viking fans watching this game had to be wondering how their team is going to score any points this week unless the defense and special teams are involved. At the very least, insomniacs in Minnesota can tune in when the offense is on the field and fall into a deep slumber in no time.

Sam Bradford was as brutally mediocre as always. Bradford did his usual thing, completing a high percentage of passes - 17-of-21 - but most of the converted throws were meaningless short tosses. For example, Bradford completed a 2-yard pass on a third-and-9 despite having some time in the pocket. This wasn't a common occurrence, however, as Bradford was under pressure quite a bit, especially in the early going. New right tackle Mike Remmers surrendered two sacks.

Bradford took one shot downfield, and he happened to underthrow Stefon Diggs. In a cruel twist, Diggs repaid Bradford by dropping two passes after that, though I imagine Diggs didn't believe the throws would make it to him.

Here were Bradford's targets:

Dalvin Cook: 1
Stefon Diggs: 5
C.J. Ham: 1
Bucky Hodges: 1
Jerick McKinnon: 1
David Morgan: 1
Latavius Murray: 3
Adam Thielen: 6
Laquon Treadwell: 3


Dalvin Cook saw all of the early action, gaining 17 yards on five carries. Latavius Murray played for the first time after that, and he was given two attempts, which he turned into six yards. Murray also caught a pair of passes for 10 receiving yards.


Diggs, as mentioned, dropped two passes, which would've gone for 12 and 10 yards. Diggs posted a poor stat line as a result, logging just two receptions for six yards. I'm not giving Diggs a stock-down arrow, however, as he still saw five targets. Adam Thielen led the team with six, and he snatched five of them for 50 yards. He's a solid PPR option.


The Vikings certainly have their issues on the offensive line, but it appears as though they have their center position shored up. Third-round rookie Pat Elflein was terrific in this game, as he's been all preseason. Mike Zimmer didn't announce his starting center yet, but I'll be shocked if it's not Elflein.


Compared to Bradford, Brian Hoyer looked like Joe Montana in this game. Hoyer was perfect after two scoring drives, as he completed all nine of his passes for 152 yards and two touchdowns, one of which was a 46-yard bomb to Marquise Goodwin. Hoyer had some misfires after that, but was still able to finish 12-of-17 for 176 yards and a pair of scores. Hoyer is a solid passer who has shown that he can help a team reach the playoffs as long as it has a strong supporting cast. Unfortunately for the 49ers, that doesn't happen to be the case for them.

Here were Hoyer's targets:

Matt Breida: 1
Garrett Celek: 1
Pierre Garcon: 6
Marquise Goodwin: 2
Carlos Hyde: 3
Kyle Juszczyk: 1
Jeremy Kerley: 1
Vance McDonald: 1


The 49ers' new regime was down on Carlos Hyde earlier in the offseason, but Hyde showed up to training camp in great shape. It has looked more and more like Hyde would earn a big role in the offense, and now it's evident that he'll be the primary ball-carrier, and not either Joe Williams or Matt Breida. Hyde gained 19 yards on seven carries versus the Vikings, and he also caught all three of his targets for 45 receiving yards and a touchdown.

Speaking of Breida and Williams, I have a difficult time understanding why Williams is behind Breida on the depth chart. Breida did well, gaining 29 yards on seven attempts, but Williams is more talented. Williams played at the very end, managing 16 yards on seven tries. He's off the fantasy radar for now.


Pierre Garcon had a solid performance in the 49ers' dress rehearsal, catching all six of his targets for 64 yards. Garcon is a great route-runner, so it's no surprise that he has adjusted to a new offense so quickly. Garcon is going to have a solid year as a consistent WR3.


Reuben Foster might just win Defensive Rookie of the Year if he keeps performing like he has in the preseason. Foster had another great game, and he set the tone early by blowing up Dalvin Cook for a huge loss on the first play of the game. Solomon Thomas, meanwhile, didn't post anything on the stat sheet, but he saw some double teams versus the Vikings.


C.J. Beathard played four drives in his third preseason game. We can't look at the final stats because they were skewed by one play. Beathard went 7-of-13 for 159 yards, one touchdown and an interception, but 87 of those yards came on a short checkdown to Raheem Mostert on a third-and-23 play. Without that reception, Beathard was 6-of-12 for 72 yards, which is more indicative of how he performed.

Beathard had some ball-placement issues in this contest, though the interception wasn't his fault because the ball popped out of the receiver's hands and into the arms of a Viking player. Beathard passed behind two targets on his second drive. He then launched a ball over George Kittle's head and followed that up by overshooting another receiver. Beathard's best throw was on his final possession when he gunned a pass to Trent Taylor on a third-and-long to gain 18 yards.


NFL Preseason Announcers: I had people over for Game of Thrones, so I couldn't pay close attention to the telecast. I have nothing here as a result, save for my disappointment for everything but the final scene, but I can tell you that we'll have a new Game of Thrones podcast early this week.

Follow me @walterfootball for updates.


Redskins 23, Bengals 17
Washington's offense has struggled this preseason. The pass protection hasn't held up, while Kirk Cousins hasn't looked quite right without his top two receivers from a year ago. The struggles continued in the dress rehearsal, as Cousins finished 10-of-19 for 109 yards and an interception in two-and-a-half quarters of action. Cousins has been very overrated in fantasy mock drafts this summer, as his ADP has been way too high.

Cousins was hounded once again in this contest. He took a sack in each of his first three drives. He also overthrew Jordan Reed down the seam, and then he was pick-sixed because he didn't see Vontaze Burfict in coverage.

The silver lining is that Cousins has gotten off to slow starts in each of his previous two seasons. He has also rebounded, so perhaps that'll happen again in 2017.

Here were Cousins' targets:

Jamison Crowder: 3
Vernon Davis: 2
Robert Kelley: 2
Niles Paul: 1
Terrelle Pryor: 5
Jordan Reed: 4 (2 end zone)
Chris Thompson: 2


Terrelle Pryor struggled against the Bengals. He dropped a big gain despite being wide open. He converted a 17-yard reception while getting hit after that, but he couldn't hang on to the ball a bit later when Dre Kirkpatrick was able to knock it out of his hands. Pryor caught just one of his five targets for 17 yards, as he and Kirk Cousins simply don't appear to be on the same page just yet. Perhaps that'll change, but Pryor is being drafted too early.


The Redskin receiver you want is Jamison Crowder, though he didn't post a good stat line either. Crowder converted two of three targets thrown his way for 24 yards. The lone misfire was a drop. Meanwhile, Jordan Reed also snatched two balls for 12 yards. He was targeted twice in the end zone, but Cousins' passes were inaccurate.


Washington's best offensive player in the dress rehearsal was Robert Kelley. He gained 57 yards and a touchdown on just 10 carries. He converted a third-and-1 early in the game, and then made a spin move on a 9-yard burst. More importantly, rookie Samaje Perine wasn't very impressive, mustering only five yards on as many attempts.


Jonathan Allen has enjoyed a good preseason, but the Redskin rookie who stood out in this game was Fabian Moreau. The third-round cornerback made numerous plays in this contest, primarily when he broke up a touchdown. His talent is very apparent, and he needs to have a defined role in the regular season.











I've been down on the Bengals all summer, and a primary reason has been the status of their offensive line. I don't trust the tackles, but if the preseason is any indication, they're going to be prove me wrong. Cincinnati's offense was successful throughout the first half.

Andy Dalton finished 8-of-13 for 70 yards in a single half of action. The stats aren't impressive, but Dalton, who didn't have Tyler Eifert at his disposal, did a good job of moving the chains. He had a completion to A.J. Green wiped out by offensive pass interference. On the other hand, he had John Ross open for a deep completion, but overshot him.

Here were Dalton's targets:

Tyler Boyd: 1
A.J. Green: 6
Tyler Kroft: 2
Brandon LaFell: 3
John Ross: 1


There was a scary moment in the first half for the Bengals when A.J. Green got dinged up, but he didn't miss much action. He reentered the game and went on to lead the team with six targets. Green hauled in four of those balls for 43 yards. As mentioned earlier, he had a reception nullified by offensive pass interference.


All three Cincinnati running backs played for the first time. Jeremy Hill started and gained three yards on his initial carry. Hill finished with 15 yards and a touchdown on five attempts. Giovani Bernard, returning from an injury, tallied 25 yards on four tries. Joe Mixon, meanwhile, was mixed in early and also saw extensive action in the third quarter. Perhaps that's because he fumbled in the second frame when he didn't look in the handoff. Mixon's eight attempts went for 31 yards. His best rush came on a 6-yarder when he juked Josh Norman. It's evident how talented Mixon is, but he's not going to start right away. I do imagine, however, he'll routinely lead the team in carries each week during the second half of the season. Marvin Lewis won't be able to keep him on the field.


First-round rookie John Ross saw his first NFL action. He didn't do much. In fact, his only touch was an 8-yard end-around. Ross was targeted on a deep pass, but Dalton overthrew him. Ross is very talented, but I don't expect him to be much of a fantasy factor this year.


Some Cincinnati defenders thrived. Fourth-round rookie Carl Lawson was especially impactful. He blew by Trent Williams for a sack, and he also forced Williams to hold him on another play. It doesn't seem right that he fell to the middle rounds, but as Charlie Campbell reported, teams had medical red flags on Carl Lawson.

Two other pass-rushers who stood out were third-round rookie Jordan Willis and Chris Smith. The latter has enjoyed a great preseason, and he added a sack in this contest. Willis, meanwhile, provided some pressure on the quarterback and forced a strip-sack.

It wasn't just the rookies who stood out. Vontaze Burfict pick-sixed Kurk Cousins. What's noteworthy was his celebration. Burfict tried his own version of the Lambeau Leap, but pounced into a row of empty seats.


NFL Preseason Announcers: I didn't hear anything wrong with the primary FOX broadcast team. Luckily, I was able to take a picture of something the FOX cameras caught:




What do you do if you see a guy with a tampon in his nose? I suppose it's like seeing someone with food stuck in between their teeth. Do you tell them, or do you just let them embarrass themselves?

Follow me @walterfootball for updates.







Bears 19, Titans 7
This write-up has to begin with Cameron Meredith, unfortunately. Meredith looked like he was on his way to having a great game - he made a diving catch of 28 yards and then reeled in a 16-yarder - but his knee buckled, and he fell to the ground. Meredith had to get his knee immobilized and then was carted into the locker room. The Bears fear he tore his ACL, but it's sounding like it could be more severe than that. There's some speculation among doctors that there's also a torn MCL. If so, Meredith could be out or limited in 2018, which is a shame because he was such a young, promising receiver.

The Bears started hot with Meredith, but understandably went into a funk once he left the field. Mike Glennon was 8-of-10 for 100 yards and a touchdown prior to Meredith's injury - with one incompletion being a drop - but only 3-of-8 for 34 yards afterward. Losing a No. 1 receiver without any time to adjust will do that.

Glennon's overall numbers were 11-of-18 for 134 yards and a score. He came out of the tunnel very hot with an opening touchdown drive, but cooled off when Meredith was knocked out. His accuracy even worsened, as he threw behind Zach Miller on a third down. Glennon will start Week 1, but his leash will be short. I doubt the Bears will hesitate to turn to Mitchell Trubisky if Glennon struggles.

Here were Glennon's targets:

Victor Cruz: 1
Titus Davis: 1
Jordan Howard: 1
Cameron Meredith: 2
Zach Miller: 2
Dion Sims: 4 (2 end zone)
Deonte Thompson: 1
Kevin White: 4 (1 end zone)
Kendall Wright: 4


Trubisky played most of the second half. He finished 10-of-15 for 128 yards and a touchdown, but did not get off to a good start. Nothing happened on the first drive despite Trubisky playing with the starters against a backup defense. He missed Kendall Wright in the flat on his initial throw, then overshot Kevin White while under heavy pressure. Trubisky tossed some dump-off passes to his running backs on the next possession, but was nearly intercepted while staring down his receiver. He was also whistled for a delay-of-game penalty on a fourth-and-1 attempt, thanks to some confusion prior to the intended snap.

Trubisky improved after that. He hit a receiver for a 12-yard strike on the third drive, then launched a 45-yard touchdown bomb to Tanner Gentry.

Trubisky's fourth and final possession began with a short toss to fellow rookie Adam Shaheen. He scrambled for a first down on the very next play after going through his progressions, and then he converted a third-and-9 with a strong throw to Titus Davis, his third read. The drive ended with a Victor Cruz drop on third-and-12.

In summary, Trubisky made some mistakes in this game, but did very well overall. He looked calm in the pocket and went through his progressions. It wouldn't surprise me if he made a start for the Bears prior to mid-season.


Kevin White will have to live up to his first-round billing with Cameron Meredith out for the year. The problem is that White is so inconsistent, but he'll at least have the opportunity. White caught just two passes for 30 yards in more than a half of action. However, he also drew an interference flag in the end zone.

Elsewhere in the receiving corps, Kendall Wright had a nice performance against his former team. Wright caught three of his four targets for 35 yards, as he was clearly motivated to show up the Titans. He'll see an uptick in targets in the wake of Cameron Meredith's injury.


Jordan Howard looked good in this contest, gaining 45 yards on 12 carries. He had some terrific blocking, which is saying something because the Bears didn't even have Kyle Long on the field.


Meredith wasn't the only Bear to get hurt, as they suffered a number of injuries. Their long-snapper went down, as did reserve linebacker Dan Skuta. Starting cornerback Prince Amukamara also got dinged up, hurting his ankle. Given Amukamara's injury history, he could easily miss the season opener.


Fourth-round rookie safety Eddie Jackson was hyped up by the FOX analysts, but he had a horrible missed tackle in the second quarter, as he was partly responsible for allowing a third-and-31 conversion. On the bright side, Jackson helped cause a missed field goal with a rush.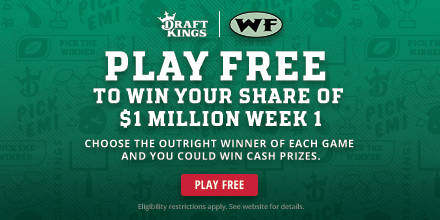 Marcus Mariota was terrific in his second preseason game, but struggled in this contest. He repeatedly overshot his receivers. I counted four such passes, and I may have missed one or two. It looked like Mariota's mechanics were to blame, as he wasn't stepping into his throws despite usually having time in the pocket.

Mariota finished 12-of-21 for 193 yards and a touchdown. Those numbers don't look bad, but they're inflated because Mariota played well into the third quarter against Chicago's backups. Then again, Mariota had two passes of 40 combined yards negated by Taylor Lewan penalties.

Here were Mariota's targets:

Derrick Henry: 2
Rishard Matthews: 6 (2 end zone)
Tre McBride: 3
DeMarco Murray: 1
Tajae Sharpe: 4
Jonnu Smith: 1
Taywan Taylor: 3
Delanie Walker: 1


DeMarco Murray started, gaining 16 yards on six carries. He played less than Derrick Henry, but was able to convert a fourth-and-1 on the opening drive when it initially seemed like he was stuffed behind the line of scrimmage. Henry, meanwhile, tallied 24 yards on nine carries to go along with three catches, 29 receiving yards and a touchdown.


Rishard Matthews led the Titans in targets (6) and receiving yards, catching three balls for 54 yards. He also had a 13-yard completion that was negated by a Lewan hold. Keep in mind that Eric Decker and Corey Davis didn't play, so Matthews won't get as many opportunities once they return.


Third-round rookie Taywan Taylor saw four touches, three of which were carries for 12 yards. Taylor's best play was a 48-yard reception. He caught the ball for about 25 yards on a third-and-31 play, but somehow broke two tackles to run past the first-down marker. Taylor has enjoyed a promising start to his career, but the Titans are clogged up at receiver.


While Corey Davis was out, Tennessee's other first-round rookie, Adoree Jackson, was able to play. Jackson, however, struggled. He allowed lots of completions in the early going. He was flagged for pass interference and also made the mistake of fielding a punt at the 3-yard line, which eventually resulted in a safety.


NFL Preseason Announcers: FOX bragged about bringing Dean Blandino on to their "team" as a new rules expert. And that would be fine, except they already had Mike Pereira.

Can someone explain to me why FOX needs two rules experts? I can understand having two news insiders - i.e. Adam Schefter and Chris Mortensen - because that makes sense, since they can both break separate news. But what is FOX going to do with Pereira and Blandino? Have both of them express opinions on rules?

Follow me @walterfootball for updates.







Broncos 20, Packers 17
Aaron Rodgers had a dynamic conclusion to his 2016 campaign, but he looked like the pre "run the table" version of himself in this contest. Granted, it was a small sample size - Rodgers played two drives and attempted only five passes - but his throws were off the mark. Rodgers overthrew Jordy Nelson deep downfield, then seemed to be intercepted by Bradley Roby. The pick would've stood had Davante Adams not ripped the ball out of Roby's arms. Rodgers concluded his evening by overshooting Randall Cobb in the end zone.

Rodgers finished 3-of-5 for only 12 yards, and those numbers easily could've been worse had Adams not broken up the interception. I'm not really sure what to make of this. Rodgers was battling a great defense without his starting right tackle in altitude, plus this was a preseason affair. That said, it doesn't completely explain why some of his throws were so errant.

Here were Rodgers' targets:

Davante Adams: 1
Randall Cobb: 1 (1 end zone)
Ty Montgomery: 1
Jordy Nelson: 2


Ty Montgomery had a 25-yard run in the first quarter. He finsihed with 31 yards and a touchdown on three attempts. He also chipped in with a 3-yard reception. Montgomery looked good on his long burst, plus some great blocking helped. That said, Jamaal Williams was mixed in on the second drive, as Montgomery is incapable of handling a full workload on the ground. Williams didn't do much as a rusher - three carries, four yards - but he did manage to catch three balls for 46 receiving yards. To be fair to Williams, he took a loss on one of his carries because Brett Hundley bobbled a snap, which threw off the timing.


There's not much to say about Rodgers' primary weapons. Cobb, Adams and Nelson all caught one pass for 11, five and four yards, respectively. It's disappointing that we didn't get to see more from Green Bay's first-string offense, but keeping everyone healthy is the primary goal.


The good news regarding Green Bay's initial draft choice, Kevin King, was that he broke up a touchdown just prior to halftime. The bad news was that he was beaten in coverage, missed some tackles and flagged for a defensive hold. King doesn't look like he's ready to see major action in the regular season.


Trevor Siemian was named the starter over Paxton Lynch this week, but he didn't exactly reward his new coaching staff with a brilliant performance in this contest. He threw an interception on the second drive, launching a pass way over Demaryius Thomas' head. He then sailed a couple of balls on Emmanuel Sanders, one of which could've gone for a touchdown.

Siemian went 13-of-22 for 127 yards and the pick. It wasn't all bad for Siemian, as he made a great back-shoulder throw to Jordan Taylor for a gain of 16 yards. He also led two scoring drives. One ended with a field goal, but only because the Broncos ran out of time in the opening half.

Here were Siemian's targets:

C.J. Anderson: 2
Jamaal Charles: 3
A.J. Derby: 1
Virgil Green: 3
Emmanuel Sanders: 9 (1 end zone)
Jordan Taylor: 3
Demaryius Thomas: 2


If you own Demaryius Thomas, don't be alarmed by his two targets and one catch for eight yards. Thomas left the game early with a slight groin problem. He was not being attended to by the training staff, so I got the feeling that he could've reentered the game had this been a regular-season affair.


With Thomas banged up, Emmanuel Sanders was targeted way more than usual. Sanders saw nine balls go his way, but caught only two of them. Siemian's passes just couldn't get there, plus there was some bad luck; Kevin King's aforementioned touchdown break-up was headed right for Sanders.


We nearly saw another serious injury in this game when C.J. Anderson went down after a 4-yard reception on the second play for Denver's offense. However, Anderson missed just one drive. He played the entire first half, as he gained 31 yards and a touchdown on nine carries. He also snatched both of his targets for seven yards.


A major storyline in the third preseason game is how Jamaal Charles looked. Charles took his first carry for seven yards to a standing ovation. He later made a man miss on a gain of 12 yards. Charles obviously isn't the same player as before, but he still has some elusiveness. He did a bit of everything, and he made just one blunder in this contest, as he failed to look for a pass. I wouldn't draft Charles, but he's worth adding if C.J. Anderson goes down.


Paxton Lynch didn't see much action, playing only one drive because he got dinged up. Lynch had time to make only three mistakes. One was a near-interception on a high throw. The second was a fumble, which a teammate recovered. The third was a sack taken because Lynch held the ball for too long. Lynch did, however, have a 15-yard scramble to pick up a first down.


Garrett Bolles didn't have a great performance, surrendering a sack on a third down. Bolles had some nice blocks, but he's still very raw.


NFL Preseason Announcers: I got the feeling that the Broncos' telecast was targeted for pre-teens. It began with the narrator stating, in a deep voice, "The verdict is in. This is Trevor's team." They then showed Siemian throwing a ball that turned into a shiny, silver star. After that, Emmanuel Sanders teleported from one side of the field to the other. That was followed up by some of the most epic music you'd ever hear.

Follow me @walterfootball for updates.


Saints 13, Texans 0
Drew Brees saw his first action of the 2017 season, and the rust was apparent on his first series. He threw behind Mark Ingram on a short throw, failing to move the chains on a third-and-2 play.

Brees completed his next seven passes, leading the Saints down the field for a field goal. However, these were the only points Brees scored all evening, as he played a quarter-and-a-half. Brees finished 11-of-15 for only 76 yards. Houston's defense definitely bothered him, leading to some errant throws. One pass was a downfield shot toward Ted Ginn, which was overthrown.

Here were Brees' targets:

Brandon Coleman: 1
Ted Ginn: 4
Josh Hill: 2 (1 end zone)
Mark Ingram: 3
Adrian Peterson: 1
Michael Thomas: 4


Michael Thomas caught all four of his targets from Drew Brees in the third preseason game for 27 yards. Thomas displayed some sick route-running in this game. On one play, he stopped on a dime, causing the cornerback to fall backward. Thomas was able to snatch a pass as a result. Thomas is going to have a huge season.


The Saints tried to involve Ted Ginn on offense. Ginn saw four targets, and he caught three of them for 26 yards. He also had a 24-yard end-around that would've gone for longer had Mark Ingram not been flagged for an illegal block.


Speaking of Ingram, he started, gaining nine yards on four carries. He also caught two balls for 11 receiving yards. Adrian Peterson entered the contest on the second drive. He registered 15 yards on six attempts, one of which featured a nifty spin move on a 3-yard run. Neither was particularly effective versus Houston's stout defense, and it made me wonder if the Saints are trying too hard to pound the rock with these sorts of running backs when they'd be better off using the game-breaking Alvin Kamara. It's worth noting that Kamara didn't play in this game, so it's difficult to determine what sort of usage Kamara would've had with both Ingram and Peterson.


Only one of the two New Orleans first-round picks played in this contest, as Ryan Ramczyk sat out. Marshon Lattimore, meanwhile, had an outstanding debut last week, and he followed that up with a terrific encore. Lattimore barely allowed anything and made a couple of nice pass break-ups in this contest, including a swatted pass away on a third down early in the evening. He then had perfect coverage on Jaelen Strong and knocked another ball away. Lattimore looks like the real deal, and his presence could go a long way in improving New Orleans' long-time beleaguered secondary.

Speaking of Saints rookies, linebacker Alex Anzalone saw extensive action with the starters and performed very well. He made a couple of mistakes, but was able to make up for it with some nice stops. He broke up a pass and displayed good range. He appears to be an upgrade over what the Saints had at linebacker last year, though that's not saying much.


Tom Savage had a surprising performance against the Patriots last week. He didn't lead the Texans to any points in this contest, but I think he did fine overall. He finished 10-of-16 for 79 yards. The YPA isn't great, but he stood strong in the pocket amid pressure to find his receivers, and he was also able to go through his progressions. Savage was far from great, but he has played better than I would've expected the past two weeks.

Here were Savage's targets:

Dres Anderson: 4
Stephen Anderson: 2
Bruce Ellington: 5
Tyler Ervin: 2
Ryan Griffin: 2
Jaelen Strong: 2


Deshaun Watson entered the game late in the second quarter. He was able to convert a third-and-3 with an 8-yard pass, but then nearly threw an interception while under heavy pressure. He lobbed a pass off his back foot into double coverage, and he was very fortunate that the pass wasn't picked.

That wasn't the last time Watson would be lucky. On the initial throw on the second drive, Watson hurled a pass off his back foot while under pressure, and a New Orleans player dropped a possible interception. After a solid completion on a slant, Watson had a ball batted down, and then he threw a Sam Bradford-type 3-yard pass on a third-and-7.

Fast forward to the middle of the third quarter, Watson did a good job of extending a play while under pressure. He fired a pass late across his body, which was almost complete. Unfortunately for Watson, the pass was dropped. Watson was able to connect on a 22-yard pass while under pressure to put him into Saints territory. That's where the drive ended, however. Watson was finally picked, as a pass of his was way too high.

Watson finished 11-of-21 for 116 yards and an interception. Watson didn't play well, but he should consider himself extremely fortunate that he wasn't picked three times.


Lamar Miller didn't see much of a workload, carrying the ball only three times for 14 yards. Miller had some nice running lanes to burst through, which is obviously a good sign. Rookie D'Onta Foreman didn't play.


With DeAndre Hopkins and Will Fuller both out, Houston's top receivers were Bruce Ellington and Dres Anderson. Ellington is more interesting of the two, as I liked him last year as a sleeper before he got hurt. Ellington's production will be limited by pedestrian quarterback play, unfortunately. He recorded four catches for 29 yards.


NFL Preseason Announcers: Last week, I wrote that I couldn't analyze the Chargers-Saints broadcasters because there was an obnoxious whistle-blower in the stands who distracted me. The game occurred in Los Angeles, so I assumed it was a Charger fan.

How dumb of me. I should've remembered that the Chargers don't have any fans.

The whistle-blower was making the same exact noise in this contest. I would've given anything to find this douche in the stands and strangle him.

Follow me @walterfootball for updates.


Cardinals 24, Falcons 14
The Falcons opened their brand new stadium, which features a giant Cowboys-esque scoreboard that circles around the top of the building. I wonder if Matt Ryan was too mesmerized by this spectacle because he did not look like himself in the third preseason game.

Ryan went 4-of-11 for 36 yards and an interception, and he performed as poorly as those stats indicate. Ryan tossed his pick right away, which was an interception thrown behind Austin Hooper. Ryan didn't set his feet, prompting the inaccurate pass. The ball popped into the air and was picked by Tyrann Mathieu. Ryan was nearly picked again after that, but a deep shot into double coverage was dropped by Patrick Peterson.

Ryan continued to struggle. He overthrew Mohamed Sanu, fired a ball into triple coverage toward Julio Jones, and then heaved a pass way behind Sanu.

I don't know what to make of this. Ryan played well in his previous two preseason games, but this was an awful showing.

Here were Ryan's targets:

Tevin Coleman: 1
Taylor Gabriel: 1
Brian Hill: 1
Austin Hooper: 1
Julio Jones: 1
Mohamed Sanu: 4
Terron Ward: 2


Julio Jones failed to catch his lone target in this contest. I wouldn't read too much into that, as Jones didn't play very much. Ryan tried to launch a completion to Jones downfield, but the stud receiver was triple-covered.

As for Ryan's other receivers, Taylor Gabriel saw his first action in 2017. He was targeted only once. Sanu, on the other hand, saw a team-high four balls go his way, but he was able to haul in just one pass for 10 yards.


With Devonta Freeman out, Tevin Coleman started and looked good in limited action. He saw four touches, gaining 19 yards on three carries and catching a 14-yard ball. Coleman has the potential to post RB1 numbers if Freeman suffers an injury during the regular season.


First-round rookie edge rusher Takk McKinley looks like an absolute stud. He somehow ran over from the other side of the field to recover a fumble early in the game. Later, he helped register a sack, blowing by a helpless left tackle. This prompted the broadcasters to refer to McKinley as an "F-16 fighter." McKinley nearly made numerous other big plays in this contest.


Third-round rookie linebacker Duke Reilly started this game, which was a nice opportunity to give him some action with the starters. Reilly looked a little lost in coverage at times, but he did manage to tip a pass headed toward Jermaine Gresham in the end zone. Reilly then recovered a fumble on the next play.


Carson Palmer played a quarter and one extra play in this contest, going 8-of-13 for 86 yards and a touchdown. He began slowly by sailing a pass over J.J. Nelson's head on third down during the opening drive, but he improved as the initial frame progressed. He concluded his evening with a perfect pass to John Brown, which was a 28-yard touchdown.

Here were Palmer's targets:

Jaron Brown: 2
John Brown: 1 (1 end zone)
Andre Ellington: 1
Brittan Golden: 3
Jermaine Gresham: 1 (1 end zone)
Chris Johnson: 1
David Johnson: 1
J.J. Nelson: 2


David Johnson owners had to feel relieved that their prized running back barely played in this game. He was thrown to once, and that was it. He didn't even handle a single carry. This was a smart move by the Cardinals, especially after seeing the two major injuries that occurred on Friday night.


Chris Johnson handled the majority of the workload with the first-team offense. He had a very rough start to his evening, however. He fumbled his first carry on the initial drive, though an Arizona lineman recovered. Johnson dropped a pass on the very next play. And if that wasn't enough, he lost fumble in the red zone on next carry. Johnson had some nice runs after that, finishing with 31 yards on six attempts, but his ball security has to be a concern.


John Brown has moved around a lot in my fantasy football rankings. I was initially down on him, then high when I learned he was in great shape, but then dropped him considerably after Bruce Arians criticized his health. Brown could be moving back up after his performance in the third preseason game. Brown looked great, catching two passes for 49 yards and a pair of touchdowns. His first was a perfect 28-yard bomb from Carson Palmer. The second saw Brown make an impressive over-the-shoulder grab from Drew Stanton. Brown could have a huge year if he can stay healthy, but that still is a concern.


Haason Reddick has had an up-and-down preseason. This game was a high for him, as he did very well in coverage, particularly on a key fourth-down play in the second quarter. Reddick broke up a pass headed right for Terron Ward to turn the Falcons over on downs.


NFL Preseason Announcers: I had trouble understanding what one of the Falcon announcers was saying. He mumbled through some of his analysis. For example, he said, "Tevin Coleman the pick lick."

Uhh... is this some sort of trick play?

By the way, I was disappointed not to have the Cardinals broadcast, as we missed Ron Wolfley's commentary. Someone told me that he said "Wax on, wax off, grasshopper" at one point, which made me sad that I couldn't hear it.

Follow me @walterfootball for updates.


Colts 19, Steelers 15
Ben Roethlisberger saw his first action of the 2017 preseason in this game. He didn't play very much, lasting just two drives, but he managed to engineer some points on one of the possessions.

Roethlisberger finished 6-of-9 for 73 yards in a quarter of action, looking sharp for a signal-caller who was playing his first game of the year. His initial drive concluded with a strip-sack by new Colts linebacker John Simon. The former Texan was able to get to Roethlisberger by beating Alejandro Villanueva because the left tackle was confused about whether the play was a run or a pass, and he got off to a slow start as a result. Roethlisberger's next drive concluded with a field goal.

Here were Roethlisberger's targets:

Antonio Brown: 2
Martavis Bryant: 1
Knile Davis: 2
Jesse James: 2
Eli Rogers: 2


Le'Veon Bell didn't play in this game, as he's staging a mini holdout. Bell will report to the team soon. Knile Davis started this game and had two nice runs early on, gaining 10 and 11 yards on his first two bursts. He didn't register another net yard after that, however, finishing with 21 yards on seven attempts.


While Bell didn't suit up, Antonio Brown did. The star receiver caught both of his targets for 28 yards. There are no concerns with Brown, who seems poised to have a huge 2017 campaign.


Eli Rogers led the Steelers in receiving, registering five catches for 58 yards. Only two targets came from Roethlisberger, but it was still a good sign that he's healthy. Martavis Bryant, meanwhile, also had five grabs, but for only 23 yards. He saw just one ball from Roethlisberger, and he played into the third quarter.


Rookie running back James Conner saw his action in the second half, but was able to run well. He gained seven yards on one occasion, running over a defender in the process. On the next carry, he made an impressive spin move to turn a no-gain play into a rush of two. Conner tallied 26 yards on four tries.


Speaking of rookies, Josh Dobbs entered the game late in the fourth quarter. He was nearly picked on his first play, and then he dropped the shotgun snap. He was able to recover the ball, but took a 10-yard loss. Dobbs finished 4-of-7 for only 24 yards. One incompletion was a failed Hail Mary.


T.J. Watt had a quiet evening, as he hasn't done much since recording two sacks in the preseason opener. Fellow linebacker Ryan Shazier had a nice interception of Scott Tolzien, as he baited Tolzien into the pick.


Speaking of Tolzien, Andrew Luck wasn't going to play in this game, given that he's very questionable for Week 1. Save for the interception, Tolzien wasn't bad, going 7-of-10 for 123 yards and the aforementioned pick.


Donte Moncrief caught only one pass, but he made it count, gaining 55 yards. Moncrief was able to break free from Robert Golden's bad tackling. He then drew a pass interference on Ross Cockrell in the end zone on the same drive. Moncrief looks good, and I'd like him as a solid WR3 if Luck's outlook were brighter.


Speaking of impressive receivers, it seems as though former first-rounder Phillip Dorsett is finally starting to come around. Dorsett caught three balls for 60 yards. He snatched a 32-yarder over Cockrell and then made an 18-yard grab over Artie Burns. Again, it's difficult to like an Indianapolis receiver with Luck's status in doubt. When Luck returns, if you really need a receiver, you might want to try Dorsett. There will probably be better options on the waiver wire, but Dorsett is definitely intriguing.


Frank Gore did not look like a 34-year-old. He looked nimble for his age in the third preseason game, gaining 23 yards and a touchdown on five carries. It's tough to trust Gore, who could wear down as the season progresses, but Gore looked like he could still have a number of decent fantasy performances remaining in the tank.


Rookie running back Marlon Mack was impressive last week. He wasn't as great this time, gaining 18 yards on seven carries. I still like him as a late-round flier, however; it's noteworthy that Mack saw some snaps when Gore was given a breather.


The Colts don't have a good defense, but safety Matthias Farley was one player who really stood out to me. Farley barely played last year after being an undrafted free agent, but he's slated to start for the Colts. He had a very good game, showing some great instincts and making numerous pass break-ups. He also sacked Landry Jones on a blitz.

Conversely, another young Indianapolis player struggled. Third-round rookie Tarell Basham failed to apply any sort of pressure on the quarterback.


NFL Preseason Announcers: The Steelers' broadcast was a mess. The play-by-play guy opened with, "The Steelers haven't been 2-0 in the preseason since 2010! Can they get to 3-0!?" as if anyone cares about preseason records. A bit later, he didn't even look at the color analyst when asking him questions during the pre-kickoff opener; he just mindlessly stared into the camera.

The play-by-play guy then referred to Le'Veon Bell as "Le'Veon Brell" and followed that up by announcing Indianapolis' defense with these players:




Sorry, Falcon fans, but it appears as though Indianapolis has commandeered one of your former first-round picks!

Follow me @walterfootball for updates.


Cowboys 24, Raiders 20
Dak Prescott became Dallas' starting quarterback in the third week of the preseason last year. A season later, Prescott seems set to take the leap into the next echelon. His performance in this contest made it seem like he's ready to make that next step.

Prescott went 11-of-14 for 113 yards and a touchdown in one half of action, playing just one drive with Ezekiel Elliott. Speaking of Elliott, Prescott threw a short pass to him on the opening possession for a minimal gain. That may not seem like anything significant, but Prescott apparently had eyes in the back of his head on that play, as he somehow noticed that he had blind-side pressure. He then turned around and tossed the ball to Elliott to avoid a sack.

Prescott really made one mistake in this contest, as he took a bad sack because he held the ball too long. However, his final numbers could've been much better as well. He almost hit Dez Bryant on a deep pass, but Bryant slowed down a bit. Prescott also had a 41-yard connection to Terrance Williams wiped out by an illegal-hands penalty.

Here were Prescott's targets:

Cole Beasley: 2
Dez Bryant: 1
Brice Butler: 2
Ezekiel Elliott: 2
James Hanna: 1
Ronnie Hillman: 1
Darren McFadden: 1
Terrance Williams: 1
Jason Witten: 6 (1 end zone)


Jason Garrett's plan for Elliott was to give him three or four carries. Elliott handled the ball six times, gaining 16 yards. He muscled through his first two attempts, gaining four and five, and he then followed that up by converting a third-and-1, though it seemed like he was lucky with a good spot. Elliott also made a one-handed catch for six yards.

Darren McFadden was the first running back to enter the game after Elliott was finished. McFadden gained 21 yards on two carries, with one of the attempts going for 18 yards, thanks to some amazing blocking. Alfred Morris posted better stats (9 carries, 56 yards), but was playing into the second half. McFadden appears to be the running back you want during Elliott's suspension.


Jason Witten led the Cowboys with six targets in the third preseason game. He hauled in all six for 74 yards and a touchdown. Witten is 35, but he didn't look nearly that old. Part of this production was because of Oakland's horrendous linebacker play, but Witten is still a decent fantasy option, especially with Dak Prescott now having experience under his belt.


La'el Collins struggled in this contest. The new right tackle nullified 49 yards of offense in the second quarter alone. Dallas still has a great offensive line, but there are two potential holes in it this year, with left guard being the other.


Cowboys first-round rookie Taco Charlton continued to play well following a rough start. He recorded a sack in this game and then proceeded to hand out make-believe tacos to his teammates as his celebration.


I didn't think Jaylon Smith had a great debut last week, as he looked a bit nervous about his injury. He was better in this game for sure. He showed some great instincts to blow up a screen to DeAndre Washington, registering a 3-yard tackle for loss. Fellow linebacker Anthony Hitchens suffered a season-ending knee injury in this contest, so Dallas will be counting more on Smith.


The Cowboys may have found their backup quarterback of the future. Cooper Rush misfired just once, going 12-of-13 for 115 yards and two touchdowns, one of which was a 44-yard bomb that was aided by a nice play-action fake. His one error was a strip-sack which was returned for a score, but he once again outplayed Kellen Moore (2-of-4, 10 yards).


Derek Carr didn't post great numbers, going 9-of-16 for 89 yards. I'm not sure why, but he looked jittery at the beginning of the evening. He overthrew Michael Crabtree on his second pass and then fired behind Amari Cooper on a third-and-short. He then sailed a pass over Cooper's head on the second possession.

Carr, however, rebounded after that. He got into a groove and was able to lead a pair of touchdown drives. Had the game continued, I have to believe that Carr would've finished with a great stat line. The Raiders sat him down prior to halftime.

Here were Carr's targets:

Jared Cook: 2
Amari Cooper: 6
Michael Crabtree: 2
Marshawn Lynch: 1
Cordarrelle Patterson: 4 (1 end zone)
Jalen Richard: 1
DeAndre Washington: 1


Marshawn Lynch was given two carries in this contest, gaining six yards in the process. He also was able to shed Hitchens on a 7-yard reception. Otherwise, DeAndre Washington (5 carries, 27 yards) saw most of the action. If Lynch gets hurt, make sure to pick up Washington, as he appears to be ahead of Jalen Richard (1 carry, 1 yard) on the depth chart.


Amari Cooper is in much better shape this season, and it's paying off. Cooper saw a team-high six targets in the third preseason game, catching four of them for 78 yards and a touchdown in less than a half of action. Cooper's numbers could've been even better had Derek Carr not been off the mark to begin the evening.


NFL Preseason Announcers: One of the Dallas color analysts called DeAndre Washington "Dwayne Washington." Also, people who like to whine and complain on Twitter might have had an issue with one of the Cowboy announcers when he said the following:

"You cannot use 'nursing' and Sean Lee in the same sentence. He's too tough to be nursing."

So, people who nurse can't be tough? That doesn't seem right. Though, I suppose that statement isn't nearly as bad as Don Tollefson's "There are lots of women in the Delaware Valley who would love to cook and clean for Nnamdi Asomugha."

Follow me @walterfootball for updates.


Browns 13, Buccaneers 9
DeShone Kizer was named the starter this week over the struggling Brock Osweiler. Kizer definitely made Hue Jackson look like a very smart man based on this performance.

Kizer's numbers didn't look good at all. He finished 6-of-18 for 93 yards and an interception. However, he played much better than those figures indicate; in fact, I was shocked when I saw those final stats because Kizer played well.

Kizer didn't open well, as he overthrew Corey Coleman. However, he fired an on-target ball to Kenny Britt for 13 yards after that on a third-and-8. He followed that up with a 32-yard completion to Coleman, who made a great diving reception. Unfortunately for Kizer, the drive stalled when Britt dropped a ball at the 5-yard line.

The second-round rookie was backed up near his own end zone on his second possession, but that didn't matter, as he used his strong arm to complete a pass to Coleman for 11 yards. Kizer read the defense well after that, launching a ball to Coleman for 13 yards on third-and-9. Kizer then completed a pretty back-shoulder throw to Coleman for 16, but Coleman was flagged for offensive pass interference. That led to an interception; on third-and-15, Kizer took a shot rather than dumping the ball off safely. He stared down his receiver, allowing the underneath coverage to tip the pass, which was picked by Vernon Hargreaves.

Kizer's next drive involved a drop by Randall Telfer and a drawn pass interference. However, Kizer then overthrew Telfer for a potential big gain, and then made two dangerous passes into double coverage. Kizer ended his night with a near-pick, as a Tampa corner made a great break on the ball.

Overall, I thought Kizer deserved a B+ or so for this performance. He made some great throws and wasn't shy about gunning the ball downfield, which is exactly what Hue Jackson wants out of a quarterback. Kizer still needs to work on the mental aspect of his game, but he'll be able to improve in that regard under Jackson's tutelage. It's also worth noting that this game was played in pouring rain, so that may have affected some of the throws. Kizer's numbers could've been better anyway had some of the drops not occurred.

Here were Kizer's targets:

Josh Boyce: 1
Kenny Britt: 3
Corey Coleman: 7
Seth DeValve: 1
Rannell Hall: 4 (1 end zone)
Rashard Higgins: 1
Ricardo Louis: 1
Randall Telfer: 2


Corey Coleman was the star of the third preseason game. He opened the evening with a great, 32-yard diving reception. He followed that up with an 11-yard fingertip grab, and then made a leaping catch for 13 yards. Coleman wasn't credited with a 16-yard back-shoulder grab because of offensive pass interference, but the point was made. Coleman caught four of his seven targets for 66 yards in a single half of action. He looks like the real deal, and with DeShone Kizer not being shy of launching passes downfield, Coleman will have an opportunity to post quality numbers in his sophomore campaign. He's worth his 10.09 ADP.


Britt, on the other hand, was a disappointment. He caught a 13-yard pass on the opening drive, but that was it. He dropped a ball in the red zone. Britt should not be drafted in 12-man leagues. If you want a Cleveland receiver, go with Coleman.


Isaiah Crowell gained 40 yards on 11 carries. Duke Johnson actually outgained him on just three attempts, compiling 43 yards thanks to a 37-yard burst. Johnson, however, fumbled the ball in the red zone.


Myles Garrett didn't record a sack in this game, but he definitely affected Winston's passing. Garrett put heavy heat on Winston, as he abused left tackle Donovan Smith on countless plays. Jabrill Peppers, meanwhile, snatched an interception, though it was more of a poor throw by Winston that seemed to get away from him in the pouring rain.


Much was made of Tank Carder's injury by some publications, but I wrote that it was a blessing in disguise because it would guarantee Joe Schobert the job. I think Schobert would've beaten Carder out anyway, but it ensured that he would play more snaps. Schobert was terrific once again in this contest, as he was all over the place. The instinctive 2016 fourth-rounder looks like he's going to be a very good defender at the very least.


Jameis Winston played into the third quarter of this contest, which was a curious decision, to say the least. This game was played in pouring rain, and neither Mike Evans nor DeSean Jackson were able to suit up. It probably would've been best to hold out Winston, or at least allow him to play a couple of drives. Instead, the Buccaneers needlessly risked his health.

Winston survived, but he didn't have a great game. He was very accurate to start, firing a perfect 19-yard strike in between defenders to Chris Godwin. However, the opening drive concluded when Winston threw way too head of Cameron Brate, allowing Jabrill Peppers to come up with a pick.

Winston's next drive saw him escape a sack and hit Freddie Martino for a gain of 13 yards. However, he then tossed a 5-yard pass on a third-and-7, which is something Sam Bradford is often guilty of. A bit later, Winston missed Adam Humphries for a big gain, and then threw wide of Godwin for a first down.

The first half ended well, at least. Winston made a beautiful pass of 17 yards to Brate in between two defenders. He should've thrown a touchdown on the drive to Donteea Dye, but official Walt Coleman screwed up on the replay review.

Winston finished 17-of-27 for 200 yards and an interception. All in all, it wasn't a poor performance, considering the wet conditions and the absences of Evans and Jackson. I still maintain that Winston shouldn't have played into the third quarter, so the Buccaneers are fortunate that they escaped without any major injuries.

Here were Winston's targets:

Cameron Brate: 6
Donteea Dye: 2
Chris Godwin: 5
Adam Humphries: 4
O.J. Howard: 2
Doug Martin: 2
Freddie Martino: 1
Bernard Reedy: 2
Jacquizz Rodgers: 1
Charles Sims: 1


As with Winston, Doug Martin played into the third quarter. He and Jacquizz Rodgers split carries throughout the evening, with Rodgers handling most of the workload. Rodgers tallied 34 yards on 10 carries, while Martin managed just two yards on as many attempts. However, Martin had a 15-yard burst that was negated by a hold. It's a shame that the play didn't stand, as Martin's run featured an impressive broken tackle.


Godwin was Tampa's leading receiver with four grabs for 56 yards. He also had the second-most targets (5). Don't read anything into this, however, as both Evans and Jackson sat out.


O.J. Howard played a minor role in the offense this week, catching both of his targets for 15 yards. Howard isn't much of a fantasy option right now because of Brate, who hauled in two of his team-leading six targets.


Tampa's second-day rookies made an impact in this game. Linebacker Kendell Beckwith forced a fumble on Duke Johnson in the red zone. Safety Justin Evans, meanwhile, was flagged twice on one drive, but both calls, made by the utterly incompetent Walt Coleman, were bogus. I've been saying this for about 15 years now, but I have no idea how Coleman is still an official in the NFL.


NFL Preseason Announcers: Sometimes, it's clear that a team's broadcasters have no clue about the other squad. That was apparent when the Tampa color analyst said the following:

"The Browns are trying to find a complement to Kenny Britt. Maybe Corey Coleman can be that guy."

Huh? Wasn't Coleman Cleveland's first-round pick recently? And hasn't Britt been an utter failure in the NFL? Why would the Browns want to find a complement for Britt and not Coleman?

Follow me @walterfootball for updates.


Ravens 13, Bills 9
Joe Flacco was out once again, so let's begin with the Bills. Tyrod Taylor started this game, but didn't last very long. He was sacked on a third down in the middle of the opening quarter, and his helmet hit the ground as he went down. Taylor was knocked out and placed into concussion protocol after finishing a lackluster 1-of-3 for a single yard. That's a YPA of 0.33.

Here were Taylor's targets:

Charles Clay: 1
Zay Jones: 1
Brandon Tate: 2

Nathan Peterman had a golden opportunity to take the job away from Taylor, as he was given the chance to play with the starters once Taylor was knocked out with a concussion. Unfortunately for Peterman, he failed to seize the job. He struggled for the most part, finishing 11-of-23 for only 93 yards.

Peterman had some bad luck early, as a nice back-shoulder pass to Zay Jones was dropped. He also had two completions to Charles Clay and Jones negated by penalty. Things got worse after that though, as Peterman was nearly intercepted while under pressure. He heaved the ball while falling down, which was a rookie mistake. He was extremely fortunate the ball hit the ground. Peterman then threw behind Andre Holmes, and then did the same thing on a pass to Clay on a third down. Peterman was nearly guilty of another interception later, firing way behind Jones while under pressure.

It wasn't all bad for Peterman, as he and Jones drew a pass interference in the end zone. Peterman also saw three of his passes dropped, so his numbers could've been better. However, he looked overwhelmed playing against a first-string defense for the first time. He's not ready, but he'll be Buffalo's best option if Taylor misses time with a concussion.

Here were Peterman's targets:

Charles Clay: 6
Andre Holmes: 4
Zay Jones: 8 (1 end zone)
LeSean McCoy: 3
Nick O'Leary: 1
Mike Tolbert: 1


It was good news-bad news for Zay Jones in his third preseason game. The good news is that he saw a combined nine targets from Tyrod Taylor and Nathan Peterman, leading the team in that category. He also drew an interference flag in the end zone. The bad news is that he came up with just three receptions for 28 yards. The 33-percent completion rate was a byproduct of poor quarterbacking and a pair of drops. Still, I'm inclined to give Jones a stock-up arrow for his usage.


If Nathan Peterman starts for the Bills, Charles Clay can be used as a bye-week streamer tight end. Peterman seemed locked in on Clay at times, targeting his intermediate weapon on six occasions. Remember, Peterman won't have Tyrod Taylor's scrambles, so there will be more targets to go around.


LeSean McCoy didn't have much running room against Baltimore's stout front, mustering just seven yards on six carries. He was also targeted thrice by Peterman, catching two balls for minus-2 yards. Jonathan Williams didn't play.


There was some pre-game drama, as starting defensive tackle Marcell Dareus was sent home for violating a team rule. It's unclear exactly which rule Dareus violated, but if he used the Game of Thrones method of travel, he would've been home in time to see Taylor's concussion on TV.


With Joe Flacco out once again, there isn't much to say about the Baltimore offense in the third preseason game. The biggest take-away is that while Jeremy Maclin played, he didn't catch a single pass. In fact, Maclin was confused on one occasion, as he didn't know which play the Ravens were about to run. Maclin was also whistled for an illegal crack-back block, negating a 17-yard run. It wasn't a good look for Maclin, who will need to clean up his act.


Ryan Mallett started for the Ravens once again. He went 6-of-10 for 58 yards. Mallett looked very lackluster, and it's clear that the Ravens will be in trouble if he has to make starts.


Terrance West gained 17 yards on five carries. There's nothing special to say about this performance. West didn't have much room because the Bills didn't have to respect Mallett. Then again, Dareus was out, so West had more running room than usual.


The Ravens announcers gushed about undrafted free agent cornerback Jaylen Hill. He wasn't on my radar at all, but he had a terrific performance, making pass break-ups and covering well. It appears as though he's going to make the final roster.


As for Batimore rookies who were drafted, Tyus Bowser continued his dominant preseason. Bowser was a monster in this game, recording two impressive tackles for losses. First-rounder Tim Williams had a deflection at the line of scrimmage. Third-rounder Chris Wormley, on the other hand, struggled to get off blocks.


NFL Preseason Announcers: The Ravens play-by-play announcer is named Gerry Sandusky. I was initially surprised he wasn't pulled from announcing this game because of his name. However, I then remembered that ESPN wasn't airing this telecast.

Minutes into the broadcast, I realized that Sandusky should've been pulled. He said the following: "If I had to describe Ryan Mallett's performance in the preseason in one word, it would be 'solid.'"

Solid? Are you kidding me? The only way Mallett can be described as solid is if you're talking about a piece of s**t that happens to be solid.

Follow me @walterfootball for updates.


Chargers 21, Rams 19
Jared Goff was prolific last week, so I was eager to see if he could repeat that performance and actually give the Rams some hope for 2017. Things began well for Goff when he drove his team down the field with the help of a drawn pass interference flag when he targeted Tyler Higbee. Unfortunately for Goff, things fell apart after that.

Goff was strip-sacked for a touchdown near the red zone. He showed poor pocket awareness, as Joey Bosa slapped the ball out of his hands, allowing Melvin Ingram to scoop it up and run back for six. Goff then threw an interception on an underthrown wobbler, and he followed that up by throwing wide of Higbee.

Goff finished 5-of-8 for 56 yards, one pick-six and a lost fumble. Things looked good early, but once he made his first mistake, the flood gates opened. Goff appeared to lose all confidence, reverting to his horrific rookie state. The silver lining is that Goff has some terrific coaching at his disposal, so perhaps Sean McVay and Greg Olson can help turn things around for him by the season opener.

Here were Goff's targets:

Malcolm Brown: 1
Pharoh Cooper: 1
Gerald Everett: 1
Tyler Higbee: 3 (1 end zone)
Robert Woods: 3


Sammy Watkins was not targeted in the preseason dress rehearsal. In fact, the only thing he did on offense was show a half-hearted attempt to touch down the Charger who intercepted Jared Goff. If Goff struggles like he did in this contest, it's going to be a rough year for Watkins' fantasy production.


Tyler Higbee and Robert Woods led the Rams starters with three targets. Neither is worth owning in fantasy leagues. In fact, second-round rookie Gerald Everett could overtake Higbee. Everett nearly made an impressive touchdown catch on a pass from Sean Mannion, but couldn't get both feet inbounds after a Charger player tipped the ball into the air.


Todd Gurley didn't play, so Malcolm Brown handled the workload for the Rams. Brown, a power back, muscled through for 44 yards on nine carries. Brown shouldn't be drafted, but he's worth adding if Gurley gets injured.


There isn't much to be said of Philip Rivers' performance. He completed all six of his passes for 85 yards and a touchdown. However, he did this against the backups, as the Rams inexplicably sat every single starter in the front seven. I don't understand this strategy. The 31 other teams in the NFL played most of their starters, but the Rams opted not to for some strange reason.

Here were Rivers' targets:

Keenan Allen: 4
Travis Benjamin: 1
Geremy Davis: 1


It was nice to see Keenan Allen play extensive action. Allen caught five passes for 45 yards on a handful of drives in the third preseason game. I was worried every time Allen had the ball, as I was concerned he'd get hurt, but Allen popped back up every time after displaying his talent. Allen can post WR1 numbers if he remains healthy.


Melvin Gordon had all the running room he wanted against the Rams' backup front seven, tallying 36 yards and a touchdown on eight carries. As with Rivers, there isn't much to say about this because of the poor level of competition.


Cardale Jones was the second quarterback on the field for the Chargers. He made mostly safe throws, though he was intercepted early. The pick wasn't entirely his fault, however, as the defensive back wrestled the ball away from Travis Benjamin, who scored a 45-yard touchdown on an earlier pass from Rivers. Jones finished 9-of-13 for only 74 yards and the interception. As mentioned, Jones tossed mostly short passes, so there's not much to analyze.


It's not looking good for third-round rookie guard Dan Feeney, who was playing well into garbage time. Feeney hasn't looked good this preseason, and he was whistled for a holding penalty in this game.


NFL Preseason Announcers: Dan Fouts was somehow the color analyst for this game despite serving the same role for last night's Seahawks-Chiefs matchup. I don't understand how he did this, but it clearly had an impact on his performance, as I noticed during the following exchange:

Dan Fouts: What's interesting is that the Rams took Sean Mannion in the third round - two rounds after Jared Goff!

Ian Eagle: But that was the year before, Dan.

Follow me @walterfootball for updates.


Giants 32, Jets 31
Eli Manning wouldn't have Odell Beckham Jr. or Brandon Marshall at his disposal, as both of his top wideouts suffered injuries last week. Despite this, Eli Manning played nearly the entire first half, as he was charged with getting the team into the end zone for the first time all preseason. He accomplished this late in the first quarter, when Orleans Darkwa gave the Giants their initial touchdown of 2017.

Manning, meanwhile, completed just half of his passes, going 7-of-14 for 121 yards and an interception. The pick occurred because guard John Jerry was manhandled by Sheldon Richardson, who hit Manning as he released the ball. Jerry was actually benched for this.

Some of Manning's incompletions were ineffective fades in the end zone - not sure why teams keep attempting these dumb throws - and he was nearly picked a second time by Buster Skrine on an underthrown pass. However, Manning came back to hit Sterling Shepard with a perfect touch toss for a gain of 31 yards. Manning then nearly fired a touchdown, but the pass was dropped by Roger Lewis.

Here were Manning's targets:

Evan Engram: 3 (1 end zone)
Roger Lewis: 4 (1 end zone)
Travis Rudolph: 3 (1 end zone)
Sterling Shepard: 4


Pay no attention to Roger Lewis and Travis Rudolph; both saw an ample amount of targets because Beckham and Marshall were out. Evan Engram, meanwhile, snatched two of his three targets for 32 yards. Engram was able to get open easily versus the Jets' poor linebacking corps. If you're set on having two tight ends on your fantasy roster, Engram would be a solid backup with some upside.


Paul Perkins was stuffed on his first two carries. He simply had no room and gained just two total yards on those attempts. However, he was later able to burst for 15 and 12 yards on a couple of totes. On the latter, he made a man miss and then juked Marcus Maye very impressively. Perkins finished with 33 yards on six carries.


Second-round rookie defensive tackle Dalvin Tomlinson was given some action with the starters. Tomlinson struggled to get off a block on one occasion, as the Jets picked up a rushing play of 16.


Rookie quarterback Davis Webb saw limited action this week. He completed 2-of-4 passes for 20 yards. His first pass was late across his body that the coaches certainly couldn't have liked. Webb followed that up by heaving a ball out of bounds toward a receiver, and then he was nearly picked on a late, inaccurate throw, which would've been picked had a Giants receiver not knocked the ball out of Marcus Williams' hands.


For the second week in a row, the Jets started Christian Hackenberg while giving Josh McCown the night off. And for the second week in a row, Hackenberg laid a giant egg.

Hackenberg was abysmal in this contest. His numbers accurately tell the tale; prior to sitting down, he was 8-of-15 for 60 yards and two interceptions, both of which were pick-sixes. The first was all Hackenberg's fault, as he stared down his tight end, allowing Landon Collins to jump the route. The second was a late throw to Robby Anderson, which permitted Janoris Jenkins to run over and lay a big hit on Anderson. The ball then popped into the arms of a Giants defender.

Aside from the two pick-sixes, Hackenberg generally looked confused in the pocket. He took some sacks because of horrible awareness. He also overshot Austin Seferian-Jenkins for an intermediate gain and didn't bother throwing into the end zone on a third-and-10 deep in Giants territory. There were some nice passes, particularly a back-shoulder throw to Chad Hansen along the sidelines, but Hackenberg made those on rare occasions.

...

But wait, there's more! Hackenberg was inserted back into the game late in the fourth quarter when Bryce Petty was dinged up. Hackenberg completed a nice sideline pass for 19 yards on his first attempt, but once again showed no pocket awareness when he was hit, and the ball popped into the air for what was almost a lost fumble. Following that, Hackenberg nearly threw an interception into traffic, but was able to keep the drive going. He concluded it with a nice back-shoulder touchdown to Frankie Hammond, which would've been the game-winning score had the Jets converted the two-point conversion on an attempted run.

Hackenberg, who finished 12-of-21, 126 yards, one touchdown and two pick-sixes, cannot be the Jets' starter. He simply doesn't allow the Jets to be competitive, while Bryce Petty could win a couple of games. If Hackenberg starts, the Jets will go 0-16, and they could lose every single game by double digits. Then again, perhaps this is for the best (check out my 2018 NFL Mock Draft for more.)

Here were Hackenberg's targets:

Robby Anderson: 3
Matt Forte: 3
Frankie Hammond: 1 (1 end zone)
Chad Hansen: 1
Chris Harper: 1 (1 end zone)
Elijah McGuire: 1
Bilal Powell: 1
Austin Seferian-Jenkins: 4
ArDarius Stewart: 2
Kenbrell Thompkins: 2
Eric Tomlinson: 1


Petty, by the way, was a near-perfect 15-of-18 for 250 yards and three touchdowns. He nearly led a huge comeback, but suffered a non-contact leg injury and had to leave the game. The good news is that he was walking around a bit later, so he appears to be fine. Petty seems like the best quarterback on the Jets, and he should be the team's starting quarterback.


The third preseason game was a very disappointing night for Bilal Powell. Matt Forte handled the entire workload with the starters, and Powell wasn't even seen until late in the second quarter. Forte actually had a nice game, gaining 43 yards on 10 carries. He was tackled in the end zone for a safety, but that wasn't his fault; Jason Pierre-Paul exploded past Brandon Shell for the tackle for loss. Powell, meanwhile, was better - 32 yards on seven attempts along with four catches for 110 receiving yards and a touchdown - but he wasn't even part of the offense until Forte was given a breather. Powell saw action deep into the third quarter, which is very discouraging. Powell is a superior player compared to Forte, so the usage is very puzzling.


There's not much to say about the Jets' receiving corps, as they do not have any talent there. ArDarius Stewart caught five balls for 82 yards and two touchdowns, but he saw just two targets from Hackenberg. His 25-yard touchdown came from Bryce Petty. Fellow rookie Chad Hansen made a very impressive reception along the sideline. None of these players are worth owning in 12-team leagues.


First-round rookie safety Jamal Adams struggled last week, but he made a great play in this contest when he knocked away a possible touchdown from Evan Engram. Second-rounder Marcus Maye was juked on a running play, as mentioned, but hammered a receiver at the 1-yard line, saving a touchdown.


NFL Preseason Announcers: You know how NFL sideline reporters are supposed to interview players/coaches and provide injury updates? The Giants broadcast clearly doesn't believe in such things. Instead, they had their sideline reporter delve into some of the plays. For example...

"For more on the touchdown, let's go to Howard Cross."

"For more on that sack, let's go to Howard Cross."

"For more on that chick's cleavage in the stands, let's go to Howard Cross."

OK, maybe they didn't say that last one.

Follow me @walterfootball for updates.


Seahawks 26, Chiefs 13
As with the Patriots-Lions recap, this one has to begin with an injury report. Spencer Ware suffered a non-contact injury to his knee at Seattle. The knee buckled, and he grabbed it while on the ground. He tried to get up, but couldn't. Ware had to be carted off, and it's obviously not looking good. He could be out for the year.

In the wake of the Spencer Ware news, Kareem Hunt should obviously be drafted much earlier; I wouldn't think it's a mistake to take in the fourth or fifth round. Hunt had a mixed outing against the Seahawks, gaining 39 yards on nine carries. He picked up a couple of third-and-1 opportunities, looking good doing so. However, he made a mental error on one play, failing to see a wide-open hole that would've allowed him to burst for a big gain. Instead, he was tackled for a short one. Hunt's vision needs improvement, but he's going to have an opportunity to be Kansas City's primary ball-carrier.


Alex Smith posted an ugly stat line - 7-of-17, 44 yards - but he shouldn't be catching any flak for his performance. His teammates simply let him down. Tyreek Hill dropped a gain of about 15; Travis Kelce let a 10-yard catch fall through his hands; Albert Wilson committed the same blunder, negating a 12-yard reception; and then Hill committed another drop, though the ball was slightly underthrown. Smith's numbers should've been better, but the drops have to be a concern, as the Chiefs don't exactly have the most experienced receiving corps.

Here were Smith's targets:

Chris Conley: 1
Tyreek Hill: 4
Kareem Hunt: 1
Travis Kelce: 6
Spencer Ware: 2
Charcandrick West: 1
Albert Wilson: 3


Travis Kelce caught one pass for nine yards, but he dropped a ball that should've gone for 10 yards. Kelce was close to making another reception, but Smith was off the mark because of pressure in his face.


Tyreek Hill disappointed in this contest. He had more drops (2) than receptions (1). One of the drops wasn't completely his fault, as the pass was slightly underthrown, but the other should've been an easy completion for about 15 yards. Hill's lone catch went for 11 yards.


Patrick Mahomes had a mixed showing in his third preseason game. He barely completed half of his passes, going 8-of-15 for 70 yards, but he performed better than the stat line suggested.

Mahomes actually played against some of Seattle's starting defense on his first drive. He threw late across his body for a gain of 12, which, at that point, was the longest play of the night for the Chiefs. Unfortunately, an offensive face mask penalty ruined the drive.

Penalties also sabotaged the second possession, but Mahomes was able to lead the Chiefs down the field on his third drive. He began with a couple of ugly passes - one over a receiver's head; another behind the target - but he converted a third-and-10 while stepping up in the pocket. He then made his best throw of the evening, a 19-yarder in between three defenders while under heavy pressure. Mahomes, however, showed poor mechanics on his next attempt, as he was drifting in the pocket on a downfield shot, which sailed over his target's head. Mahomes nearly threw a touchdown twice after that, but one ball was dropped, while the other was incomplete because his tight end couldn't get both feet inbounds despite Mahomes delivering a ball on the player's back shoulder.

It's obvious that Mahomes has some major potential, and it would be nice to see him play with Travis Kelce and the other starters. That said, he needs at least a year to improve his mechanics.


Russell Wilson played more than a half, and he completed 13-of-19 passes for 200 yards and a touchdown. Wilson was as great as those numbers indicate, as he connected on multiple downfield passes, unlike his quarterbacking counterpart in this game. Wilson made two beautiful touch throws, dropping balls into the bucket to Jermaine Kearse and Doug Baldwin for gains of 39 and 25 yards, respectively. Wilson's only mistake was an apparent interception on a throw to Paul Richardson. The pass was underthrown, and Phillip Gaines had great coverage. However, Gaines dropped the ball, so Wilson wasn't credited with a turnover.

Here were Wilson's targets:

Doug Baldwin: 3
Chris Carson: 2
Mike Davis: 1
Jimmy Graham: 5 (1 end zone)
Jermaine Kearse: 3
Kenny Lawler: 1 (1 end zone)
Tre Madden: 1 (1 end zone)
JD McKissic: 1
Paul Richardson: 4


Jimmy Graham didn't have the best stat line, catching two balls for 34 yards. However, Graham was targeted more than any other Seattle player (five times), and he drew a pass interference flag on what could've been a downfield completion.


Neither Thomas Rawls nor C.J. Prosise played, so it's difficult to break down Seattle's running back rotation. Eddie Lacy started and had an impressive run of 11 yards, breaking tackles like Marshawn Lynch once did. Lacy finished with 21 yards on four attempts. Meanwhile, Chris Carson had some good work with the first team. He registered 46 yards on eight attempts and also caught two balls for 44 receiving yards.


Seattle's offensive line didn't perform poorly in this game, which was a surprise after backup left tackle Rees Odhiambo was abused by Minnesota backups last week. Odhiambo did well until the third quarter when Chris Jones blasted by him to sack Wilson. Meanwhile, second-year blocker Germain Ifedi false started, ruining a fourth-and-1 try.


NFL Preseason Announcers: This was a long game with lots of penalties. In fact, it was so bad that we got to see this down and distance:




Hmm... should they have gone for it?

Follow me @walterfootball for updates.


Patriots 30, Lions 28
You never want a preseason recap leading off with an injury report, but that's sadly the case in both games tonight. Julian Edelman suffered a non-contact leg injury in the first quarter. He grabbed the back of his knee and had to leave the field for the rest of the evening. It's unclear how severe the knee injury is, but non-contact maladies tend to be the worst, and the Patriots fear a torn ACL. If you've already drafted Edelman, make sure you pick up Chris Hogan.

Tom Brady targeted Chris Hogan more than any other receiver at Detroit. Hogan saw five balls go his way, and he caught four of them for 70 yards and two touchdowns. One reception was a terrific one, as he made the catch with a defender draped all over him. Hogan could have a huge year if Julian Edelman is out for the season with his non-contact knee injury, as he and Edelman are effectively the same player. Edelman is obviously more seasoned, thanks to his experience in the offense, but Hogan could have similar production.


Tom Brady was extremely sharp in the preseason dress rehearsal, going 12-of-15 for 174 yards, two touchdowns and an interception in less than a half of action. The announcers remarked that Brady looked like a "20-year-old," and they were accurate in that assessment. Brady is 40, yet he's showing no signs of regressing. The pick wasn't even his fault, as Chris Hogan ran the wrong route.

Here were Brady's targets:

Danny Amendola: 2
Brandin Cooks: 2
Julian Edelman: 3
Chris Hogan: 5 (1 end zone)
Rob Gronkowski: 4 (2 end zone)
James White: 1


Don't be concerned about Rob Gronkowski's stat line of one catch, nine yards. Gronkowski was targeted four times and twice in the end zone. He would've had two touchdowns had the Detroit defenders not committed penalties on him both times. Gronkowski drew pass interference and defensive holding flags.


Brandin Cooks, on the other hand, was targeted just twice. He caught one of the passes for eight yards. He wasn't involved much, but I'm hesitant to give him a stock down. This could've been by design, plus Edelman's knee injury will ensure more targets for Cooks.


Rex Burkhead didn't play, so it's a bit difficult to break down the Patriots' running back rotation - which is not easy in the first place! Dion Lewis started, and James White was mixed in. The biggest take-away from the New England running back situation is that Mike Gillislee didn't see action until the Patriots' third drive. On the bright side, however, Gillislee converted at the goal line twice (once for a touchdown, once for a two-point conversion) and he then broke a 27-yard run a bit later. Gillislee finished with 38 yards and a score on eight carries. It was a nice showing for him, but he's still being drafted too early, as New England's running back rotation will change on a weekly basis, depending on the matchup.


Matthew Stafford finished 15-of-22 for 190 yards, two touchdowns and an interception. It was a typical performance for Stafford, which could've been better if he wasn't so unlucky. For example, Marvin Jones nearly made a 35-yard reception, but he bobbled the ball while falling out of bounds. Stafford's pick, meanwhile, occurred because Kenny Golladay thought the pass was intended for him, so he tipped the ball into the air.

Here were Stafford's targets:

Ameer Abdullah: 3
Darren Fells: 1
Kenny Golladay: 2
Marvin Jones: 6 (1 end zone)
Theo Riddick: 1
Golden Tate: 5
Dwayne Washington: 1
Cole Wick: 1


Golden Tate and Marvin Jones both registered 62 receiving yards, catching five and four passes, respectively. Both looked solid, but made mistakes. Tate fumbled his first reception, allowing the Patriots to take over on a short field. Jones, meanwhile, seemed to make an amazing catch along the sideline for 35 yards. The announcers thought it was complete, but the official pointed out that Jones bobbled the ball slightly while rolling out of bounds.


Kenny Golladay played with the starters in the dress rehearsal, which is definitely a positive. Unfortunately, Golladay caught only one pass for two yards. His short reception was tracked down by Stephon Gilmore, who tackled him shy of the first-down marker. A bit later, Golladay had a chance to make a reception of about 20 yards, but Matthew Stafford threw to his wrong shoulder, allowing Gilmore to make the pass break-up. The final stat line is disappointing, but Golladay deserves a stock up. As mentioned, he played with the starters, and it's also very revealing that he drew coverage from Gilmore. It's a sign that the opposition knows how talented he is.


Theo Riddick saw his first action of the preseason, but Ameer Abdullah still handled the majority of the workload against the Patriots. Abdullah gained 60 yards on 13 carries and also caught three balls for 39 receiving yards. Abdullah looked great, and he's going to have a big year if he can remain healthy.


First-round rookie linebacker Jarrad Davis had a rough evening. It appeared as though Bill Belichick game-panned for him, as he had Edelman and Hogan repeatedly beat him in coverage. Davis also struggled in run defense, as he was caught in the wrong gap on one long run, and then he was eaten alive by an offensive lineman on a 27-yard Gillislee burst. Davis wasn't all bad, as he made a nice tackle for loss, but he didn't look like he was ready to start.


Former Rams' first-round pick Greg Robinson continues to thrive. I can't believe it, but Robinson has played well in every preseason game thus far. He made one mistake in this contest, but was otherwise solid. It just goes to show how important coaching is, so you have to wonder what the hell the Rams' former staff was doing.


Rookie quarterback Brad Kaaya threw just two passes. One sailed over a receiver's head, while the other was an embarrassing throw, where Kaaya had a guy wide open for about 15 yards, but floated the ball out of bounds.


NFL Preseason Announcers: The Detroit broadcasters didn't attempt to hide their bias at all when one of the guys shouted: "Come on, Lions, let's go! Rise to the challenge!"

That said, they weren't afraid to criticize one player, as they took a shot at an absent tight end. The same guy commented, "The Lions have a good tight end too in Eric Ebron - when he actually plays."

Follow me @walterfootball for updates.


Panthers 24, Jaguars 23
David Carr can relax. Cam Newton finally saw some action in the preseason. However, it was an underwhelming performance, and it's not yet clear how healthy he is. Newton played just one drive against the Jaguars, tossing only two passes. Both attempts were short connections that totaled 21 yards, including a touchdown. However, it's discouraging that Newton and his questionable shoulder didn't try anything downfield. Perhaps Ron Rivera was worried about the wet, sloppy conditions, but the fact that Newton was on the field for only one possession has to be discouraging for his fantasy outlook.

Here were Newton's targets:

Kelvin Benjamin: 1
Christian McCaffrey: 1


Jonathan Stewart was given the first two carries of the game. His first attempt went for five, but then he burst for 31. Christian McCaffrey took over after that. Stewart looked good, but it's apparent that McCaffrey is going to be heavily mixed in with the first-team offense.

Stewart tallied 39 yards on five attempts, while McCaffrey gained 21 yards on seven tries to go along with a 12-yard reception. McCaffrey showed some great change-of-direction skills on one carry, juking Paul Posluszny out of his shoes to pick up a first down.


Kelvin Benjamin saw just one target from Cam Newton in the dress rehearsal, but ended up with four grabs for 36 yards and a touchdown. Despite the offseason reports, Benjamin looks like he's in terrific shape. The downside, however, is the uncertainty surrounding Newton's shoulder.


Curtis Samuel finally saw the field. His first grab was for seven yards after he snatched the ball in the flat. Unfortunately, that was Samuel's longest gain of the evening, as his four grabs went for 15 yards. Meanwhile, Devin Funchess made an impressive reception, climbing the ladder for 14 yards on a pass from Garrett Gilbert.


If Newton didn't return to action for the first time since his shoulder surgery, the big story leading up to this game would've been Chad Henne starting over Blake Bortles. The beleaguered former first-rounder seems done in Jacksonville, so the coaching staff wanted to give Henne a shot.

Henne predictably flopped. He went 8-of-14 for only 73 yards. He missed some opportunities, overthrowing an open Allen Robinson on a third-and-9. He also overshot Marcedes Lewis for a potential touchdown. Most pathetically, Henne lobbed a 3-yard toss on a third-and-8, drawing boos from the crowd. It wasn't all bad for Henne; he hit Robinson with a 39-yard beautiful deep shot, and he would've had another completion had someone named Keelan Cole not dropped a wet ball. Still, it was an underwhelming showing from Henne.

Here were Henne's targets:

Keelan Cole: 2
Alex Ellis: 2 (1 end zone)
Allen Hurns: 4
Chris Ivory: 2
Marcedes Lewis: 1
Allen Robinson: 3


Blake Bortles was the next quarterback on the field for some strange reason. The Jaguar announcers said they were eager to watch Bortles throw the ball, but they grew impatient as Jacksonville constantly called running plays. Bortles proved that he wasn't worth the wait, as he nearly threw an interception when he finally released a pass late across his body near the sideline.

Bortles finished 12-of-16 for 125 yards, one touchdown and an interception, but his numbers were completely bogus. Stats need context, and the fact that Bortles played behind his first-string offensive line versus Carolina's scrubs can't be ignored. Also, Bortles made a number of mistake. In addition to the aforementioned near-pick, he threw an actual interception when he wobbled an ugly pass toward Allen Hurns that was pulled away by a Carolina defender. Bortles was then nearly intercepted again in the red zone, as cornerback Zack Sanchez made a great break on the ball. Bortles tossed a second interception, but it wasn't registered in the box score because it occurred on the two-point conversion. Bortles carelessly launched a pass into double coverage.

It's utterly embarrassing that the Jaguars didn't give Brandon Allen any snaps in this game prior to the 2-minute warning in the fourth quarter. Allen should be starting for the Jaguars, so to barely give him any playing time in the most important preseason game is an unforgivable error, and it just shows how incompetent head coach Doug Marrone happens to be. Marrone sabotaged the Jaguars last year in order to land the head-coaching gig, and now he's doing it accidentally as the head coach.


Brandon Allen entered the end of the game to a standing ovation. He fired a strong-armed pass down the seam for 22 yards, but the drive stalled when Allen had to throw two passes away when he was under heavy pressure. Still, despite going 1-of-5 for 22 yards (and a 6-yard scramble), Allen should be the starting quarterback Week 1. He's the best option the Jaguars have. Henne is a career backup, while Bortles doesn't care about football.


As mentioned, Jacksonville's starting offensive line played into the fourth quarter. In fact, the unit was on the field the entire game until the 2-minute warning at the end of regulation! Rookie left tackle Cam Robinson was abused by Mario Addison for a sack. He struggled versus the starters, but was better in the second half against Carolina's scrubs. Meanwhile, guard A.J. Cann was an utter embarrassment. Jacksonville's inability to replace him this offseason was a failure by the front office.


Leonard Fournette sat out again, and T.J. Yeldon was absent as well. Chris Ivory handled most of the workload, and he gained 36 yards and a touchdown on 10 carries. Not all of those numbers came against Carolina's first-string defense.


Allen Robinson caught two passes for 50 yards. He would've posted a better stat line, but Henne overshot him on a third-and-9 play. Robinson seems like a middling WR3 because of the horrible quarterbacking situation.


NFL Preseason Announcers: You know you're in for a doozy of a game when one of the football announcers says, "Our Gatorade Player to Watch is kicker Jason Myers!" Oh boy, how exciting.

The broadcasters didn't seem super into this game, as one of them referred to Chad Henne as "Chad Honey." That wasn't nearly as bad as this exchange:

Sideline Reporter: Is it too late to be a Jaguars season-ticket holder!?

Random Jaguars Employee: No, in fact there are people available on the phone all night tonight!

Follow me @walterfootball for updates.


Eagles 38, Dolphins 31
Miami's starting offense played about an entire half, but Jay Cutler saw only slightly more than a quarter of action. You'd think Cutler would get more reps because he hasn't been on the Dolphins for very long, but I guess his health trumped developing some familiarity with the offense.

Cutler had a mixed performance in his second game with the Dolphins. He showed some ball security concerns, nearly fumbling twice. The first occasion was an official lost fumble, as he was sacked when Laremy Tunsil was easily beaten by Vinny Curry. The second was eventually ruled an incomplete pass, as Cutler was able to motion his arm forward at the very last second. Cutler also underthrew Kenny Stills for a touchdown, though Stills was able to draw an interference flag. On the bright side, Cutler hit DeVante Parker with a 72-yard bomb that nearly went for a touchdown.

Cutler finished 5-of-8 for 105 yards and a score. Again, it was disappointing that we didn't see more of him, but it seems as though the Dolphins could compete for a playoff spot again with Cutler at the helm.

Here were Cutler's targets:

Jay Ajayi: 1
Jarvis Landry: 2
DeVante Parker: 1
Kenny Stills: 2 (1 end zone)
Julius Thomas: 2 (1 end zone)


The star of the Dolphins' dress rehearsal was Jay Ajayi. Despite battling a fearsome front seven without some of his starting offensive linemen, Ajayi exploded for 53 yards and two touchdowns on just nine carries. A chunk of this came on a 26-yard burst when Ronald Darby missed a tackle. Ajayi showed tremendous power, and it's very promising that he was able to do so well without some of his starters.


Cutler peppered DeVante Parker with lots of targets last week. The opposite occurred in this contest. Cutler threw to Parker only once, but he made it count, connecting on a 72-yard completion. Jarvis Landry, meanwhile, reeled in one of his two targets from Cutler for 17 yards.


Two rookie first-round defensive ends saw playing time tonight. Miami's edge rusher, Charles Harris, had a rough evening. He showed lacking strength and a limited amount of pass-rushing moves. He was barely a factor. It's kind of crazy that fifth-round rookie Davon Godchaux is going to start for the Dolphins, while Harris, a first-rounder, probably won't be much of a factor this season.


The Eagles preseason announcers teased that Carson Wentz could play into the third quarter prior to kickoff, but he didn't even make it into the second frame. Wentz was on the field for just one quarter, though he was able to play four drives because of the pace of the game.

Wentz did mostly well, going 6-of-10 for 129 yards, two touchdowns and an interception. Just for fun, if you extrapolate that over an entire game, Wentz would have gone 24-of-40, 516 yards, eight touchdowns and four picks.

Wentz began the game by launching a 50-yard touchdown bomb to Torrey Smith, who was open because of busted coverage. The next possession saw Wentz complete some nice passes, including one to Zach Ertz as he was falling down. Pressure ruined the drive, and the next one was worse because Wentz's pass was tipped into the air and picked by massive nose tackle Jordan Phillips. The big man nearly scored, but his foot stepped out of bounds at the 2-yard line.

The final drive resulted in a 93-yard touchdown possession. Wentz made more nice passes at times, though he had slight ball-placement issues on a couple of throws. Ertz and Alshon Jeffery bailed him out with a couple of great diving receptions. Wentz concluded the drive with a touchdown strike to Jeffery.

Here were Wentz's targets:

Zach Ertz: 3
Alshon Jeffery: 4
Torrey Smith: 1


Torrey Smith made the highlight catch for the Eagles, snatching a 50-yard bomb, but that was the only target he saw all evening. Smith appears as though he'll be just an inconsistent deep threat. Conversely, Jeffery appears to have assimilated himself well into the offense. He saw a team-high four targets from Wentz, and he caught two of them for 35 yards and a score.


Zach Ertz finished the 2016 campaign on a strong note, and it appears as though he's going to pick up where he left off. Ertz caught all three of his targets for 44 yards in the dress rehearsal. This included an impressive diving catch on his final drive. Ertz provides outstanding fantasy value at tight end.


The scuttlebutt this week was that second-year running back Wendell Smallwood could overtake LeGarrette Blount as Philadelphia's starting running back. Blount had an impressive 16-yard run against the Dolphins, but struggled otherwise. Smallwood, meanwhile, was far more impressive. His first preseason carry went for nine yards, and then he ran for six yards, though he could've gotten more had he shown good patience. Smallwood's best burst was for a gain of 10, as he was able to break out of a tackle that would've limited him to just one yard. I don't know if Smallwood (4 carries, 28 yards) is going to start over Blount, but he's certainly going to be involved. He's going to move up the charts in my Fantasy Football Sleepers list.


Ronald Darby had an impressive debut for the Eagles last week, but he struggled in this contest. He made a great pass break-up while covering Ajayi on the second drive, but made three horrible mistakes. The first was a missed tackle on Ajayi's 26-yard run. The second was when he was beaten for a 72-yard Parker reception, though Parker could've been flagged for pushing off slightly. The third was when Stills beat Darby on a double move. Darby was forced to commit a pass interference penalty to prevent the touchdown, though the pass was a bit underthrown. Darby has loads of talent, but needs to improve on his consistency.


I mentioned Charles Harris' struggles earlier. Derek Barnett wasn't much better. Barnett had been terrific in the preseason leading up to this contest, but he was completely stymied by fellow Tennessee alumnus Ja'Wuan James. Barnett had an opportunity to see more snaps than usual with Brandon Graham out, but he didn't take advantage.


NFL Preseason Announcers: Mike Mayock is one of the best in the business, but I have to wonder if he was a bit intoxicated tonight. Mayock announced Julius Thomas had a 5-yard gain on the opening play, but it was for no gain. A bit later, he said the Eagles had the ball on their own 22, but it was at the 27. Mayock received an award from the PFWA prior to kickoff, so maybe that went to his head.

Follow me @walterfootball for updates.


2017 Preseason Notes: Week 4 | Week 3 | Week 2 | Week 1
2017 Fantasy Football Stock Pages: Preseason Stock Week 4 | Preseason Stock Week 3 | Preseason Stock Week 2 | Preseason Stock Week 1 | Training Camp Stock







More 2017 Fantasy Football Articles:
Fantasy Football Rankings

2017 Fantasy Football Rankings:
2017 Fantasy Football Rankings: Quarterbacks - 9/6 (Walt)
Chet Gresham's Fantasy Football Quarterback Rankings - 8/28 (Chet)
2017 Fantasy Football Rankings: Running Backs - 9/6 (Walt)
Chet Gresham's Fantasy Football Running Back Rankings - 8/28 (Chet)
2017 Fantasy Football Rankings: Wide Receivers - 9/6 (Walt)
Chet Gresham's Fantasy Football Wide Receiver Rankings - 8/28 (Chet)
2017 Fantasy Football Rankings: Tight Ends - 9/6 (Walt)
Chet Gresham's Fantasy Football Tight End Rankings - 8/28 (Chet)
2017 Fantasy Football Rankings: Kickers - 8/18 (Walt)
2017 Fantasy Football Rankings: Defenses - 8/18 (Walt)
Fantasy Football Rookie Rankings - 5/12 (Walt)
Fantasy Football Rookie Rankings: Dynasty - 5/12 (Walt)
Fantasy Football Rookie Rankings: Dynasty - 5/12 (Chet)



2017 Fantasy Football Mock Drafts:
2017 Fantasy Football Mock Draft: PPR - 9/1 (Walt)
2017 Fantasy Football Mock Draft: Standard - 8/31 (Walt)
2017 Fantasy Football Mock Draft: 2-QB, PPR - 8/25 (Chet)
2017 Fantasy Football Mock Draft: PPR - 8/24 (Walt)
2017 Fantasy Football Mock Draft: PPR - 8/17 (Walt)
2017 Fantasy Football Mock Draft: Standard - 8/10 (Walt)
2017 Fantasy Football Mock Draft: PPR - 8/3 (Walt)
2017 Fantasy Football Mock Draft: Standard - 7/27 (Walt)
2017 Fantasy Football Mock Draft: PPR - 7/26 (Chet)
2017 Fantasy Football Mock Draft: PPR - 7/20 (Walt)
2017 Fantasy Football Mock Draft: PPR - 7/14 (Chet)
2017 Fantasy Football Mock Draft: Standard - 7/13 (Walt)



2017 Fantasy Football Cheat Sheets:
2017 Fantasy Football Cheat Sheet: Top 250 - 9/6 (Walt)
2017 Fantasy Football Cheat Sheet: Top 250 PPR - 9/6 (Walt)
2017 Fantasy Football Cheat Sheet: Top 250 2-QB - 9/6 (Walt)
2017 Fantasy Football Cheat Sheet: Top 250 Touchdown League - 9/6 (Walt)
2017 Fantasy Football Cheat Sheet: Custom - 9/6 (Walt)
2017 Fantasy Football: Dynasty Rankings - 9/6 (Walt)
2017 Fantasy Football PPR Rankings - 8/16 (Chet)
2017 Fantasy Football Spreadsheets - 9/6 (Walt)

2017 Fantasy Football Articles:
2017 Fantasy Football Stock Report: OTAs, Training Camp - 9/6 (Walt)
2017 Fantasy Football Sleepers - 9/2 (Walt)
2017 Fantasy Football Busts - 9/2 (Walt)
2017 NFL Preseason Game Recaps - 9/1 (Walt)
2017 Fantasy Football Stock Report: Preseason - 9/1 (Walt)
2017 Fantasy Football: Running Backs with the Most Carries - 1/31 (Walt)






NFL Picks - Sept. 24


2019 NFL Mock Draft - Sept. 20


Fantasy Football Rankings - Sept. 5


2019 NBA Mock Draft - Aug. 13


2020 NFL Mock Draft - Aug. 1


NFL Power Rankings - June 3