Three summers ago, I got into an argument with a Facebook friend about Russell Wilson being a top-three NFL quarterback. That, plus Ron Jaworski's awful quarterback list got me thinking about making a power ranking for signal-callers. I figured it would be nice to have this as a yearly feature during the summer. So, here it is. If you disagree with anything on here, leave a comment below. Note that I'm grading the starters of each team only, so don't be confused if a talented backup is left off the list (i.e. Nick Foles would be above several players.)
Follow me
@walterfootball
for updates.
32.
Blake Bortles, Jaguars. 2017 Ranking: 27. 2016 Ranking: 24. 2015 Ranking: 25.
Blake Bortles is the worst starting quarterback in the NFL. Some might be confused because he played in the AFC Championship in January, but that doesn't matter. Mark Sanchez took part in two AFC Championships, and he was horrible.
I've been re-watching the entire 2017 season. I'm up to Week 13, and it's astonishing how brutal Bortles was. In the games the Jaguars won, Bortles was not responsible at all; he just tossed checkdowns. In the games the Jaguars lost, Bortles was primarily guilty because of poor accuracy and decision-making. Bortles doesn't try to improve his game, opting to party too much instead. He should not be a starting quarterback in this league.
31.
Josh Allen, Bills. 2017 Ranking: --. 2016 Ranking: --. 2015 Ranking: --.
Josh Allen has been enjoying a nice training camp, so perhaps he'll be much higher on this list next summer. For now, he should be listed near the bottom. Allen has a powerful arm and mobility, but he's very raw. He'll likely have extreme ups and downs in his rookie campaign, so Bills fans need to be patient.
30.
Sam Darnold, Jets. 2017 Ranking: --. 2016 Ranking: --. 2015 Ranking: --.
Like Josh Allen, it's unclear how Sam Darnold will perform in the pros. Darnold is the safer of the two quarterbacks, but he made way too many mistakes last year after creating a massive buzz with a strong freshman campaign in 2016. It doesn't help that Darnold got off to a late start in training camp because he was one of the final rookies to sign his contract.
29.
Jameis Winston, Buccaneers. 2017 Ranking: 14. 2016 Ranking: 15. 2015 Ranking: 22.
Jameis Winston has plummeted in the rankings this summer for a variety of reasons. First, Winston's off-the-field problems have surfaced. He's been distracted this offseason, and it doesn't sound like he's putting in the appropriate work to becoming a great quarterback in the NFL. Second, he's going to miss the first three games with a suspension. It's a poor look from someone who should be the leader of a team. And third, Winston made so many dumb mistakes last year. Re-watching the 2017 games, I was reminded by how many stupid plays he made, such as trying to throw a pass while taking a sack. This resulted in a defensive touchdown for the Packers in a Week 13 game. Winston really needs to work harder to turn his career around before it's too late.
28.
Eli Manning, Giants. 2017 Ranking: 20. 2016 Ranking: 9. 2015 Ranking: 13.
Eli Manning looked done at times in 2016, and the numbers showed it, as his YPA (6.7) was the worst it had been in a decade. That figure dropped to 6.1 in 2017, so it was even worse last year! There's a chance Manning could just be finished, but to be fair, his horrible blocking was a major reason for his struggles. There's a chance Nate Solder could allow Manning to rebound a bit in 2018.
27.
Tyrod Taylor, Browns. 2017 Ranking: 17. 2016 Ranking: 20. 2015 Ranking: --.
It's sad that Tyrod Taylor is arguably the Browns' best quarterback since Tim Couch was healthy in 2002, and yet he's so low in these rankings. Taylor is limited in what he does, but he's still a serviceable starter. He takes care of the ball well and can scramble for big gains. Taylor will allow the Browns to win several games in 2018.
26.
Mitchell Trubisky, Bears. 2017 Ranking: --. 2016 Ranking: --. 2015 Ranking: --.
Mitchell Trubisky had a mixed rookie season. He threw just as many touchdowns (7) as interceptions, and he failed to complete 60 percent of his passes. However, he had some nice performances late in the year - 25-of-32, 271 yards, one touchdown at Cincinnati in Week 14 - and he had absolutely no help at receiver. Things will be much different in 2018, thanks to the additions of Allen Robinson, Taylor Gabriel and Trey Burton. His new coaching staff will provide a big boost as well. Trubisky could easily have a big year.
25.
Sam Bradford, Cardinals. 2017 Ranking: 25. 2016 Ranking: 28. 2015 Ranking: 21.
Was there any record more fraudulent than Sam Bradford's single-season completion percentage mark of 71.6 that he set in 2016? All Bradford did most of the time was dink and dunk. Third-and-8? Forget about it. Time for a 4-yard pass! Granted, Bradford played behind an atrocious offensive line, so I don't want to completely hate on him. That said, I can't get behind Bradford very much because of his horrible injury history. He barely even played last year despite never even getting hurt in live action!
24.
Ryan Tannehill, Dolphins. 2017 Ranking: 19. 2016 Ranking: 26. 2015 Ranking: 14.
Ryan Tannehill struggled to develop prior to 2016, but Adam Gase was a nice boon for his career. Tannehill set career-high marks in completion percentage (67.1) and YPA (7.7) that year, but didn't play at all in 2017 because of an injury. Tannehill will be given one more chance to prove that he can be Miami's franchise quarterback.
23.
Case Keenum, Broncos. 2017 Ranking: --. 2016 Ranking: --. 2015 Ranking: --.
Case Keenum surprisingly had a strong 2017 campaign, throwing 22 touchdowns compared to just seven interceptions, all while completing 67.6 percent of his passes on a 7.4 YPA. Keenum earned a $38 million contract from the Broncos, so we'll see if he can repeat what he did last year. It's worth noting that he outplayed Jared Goff when both were with the Rams in 2016, so this past season may not have been a fluke.
22.
Dak Prescott, Cowboys. 2017 Ranking: 12. 2016 Ranking: --. 2015 Ranking: --.
Dak Prescott had an amazing rookie campaign. but he was playing behind the best offensive line in the NFL, and he had the league's leading rusher in the backfield with him. Things fell apart for Prescott last year, however, as the offensive line saw a decline in the wake of Ronald Leary's departure, while Ezekiel Elliott missed the end of the season because of a suspension. Prescott, as a result, saw all of his numbers worsen; his completion percentage and YPA dropped from 67.8 to 62.9, and 8.0 to 6.8, respectively, and his touchdown-to-interception ratio fell from 23:4 to 22:13. Prescott looked very mediocre last year, but there's a chance he'll be able to rebound from his sophomore slump.
21.
Andy Dalton, Bengals. 2017 Ranking: 22. 2016 Ranking: 22. 2015 Ranking: 23.
You're familiar with Andy Dalton's story by now. He's solid in the regular season, but simply cannot win in the playoffs because of his limitations. Dalton has failed to reach the playoffs these past two seasons; the first time was because of the injuries to A.J. Green and Tyler Eifert, while 2017 was a failure because the offensive line was atrocious. The blocking should be better in 2018, but only if Cordy Glenn remains healthy and rookie center Billy Price lives up to expectations.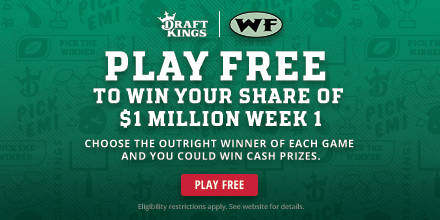 20.
Joe Flacco, Ravens. 2017 Ranking: 18. 2016 Ranking: 10. 2015 Ranking: 5.
I'm wondering why Joe Flacco was ranked fifth three years ago. I argued that he had a huge arm and often came up big in the clutch, but placing him so high was a derp moment on my part. Flacco has gotten worse each season, and he was downright anemic in 2017, maintaining a laughable 5.7 YPA that the likes of Brodie Croyle would scoff at. However, there's cause for optimism, as the Lamar Jackson draft choice has apparently lit a fire under Flacco. Observers say that Flacco has been enjoying his best training camp in years.
19.
Jared Goff, Rams. 2017 Ranking: 30. 2016 Ranking: 29. 2015 Ranking: --.
I'm sure I'm lower on Jared Goff than most publications are or would be. In fact, it wouldn't surprise me if some considered Goff to be a top-10 quarterback in the NFL at the moment. I think that belief is incorrect, however, despite what Goff did in 2017; he threw for 28 touchdowns compared to just seven interceptions, all while maintaining an 8.0 YPA.
One major problem with Goff is that he didn't make his own pre-snap reads last year. That wasn't a problem against bad defenses, but he struggled in the opening-round playoff loss to the Falcons. Also, Goff lost two important coaches this offseason, as offensive coordinator Matt LaFleur and quarterback guru Greg Olson both departed. I like Sean McVay, but there will be regression without LaFleur and Olson.
18.
Alex Smith, Redskins. 2017 Ranking: 23. 2016 Ranking: 23. 2015 Ranking: 24.
Alex Smith is coming off the best year of his career, throwing for 4,042 yards and 26 touchdowns. He was responsible for just five interceptions, and his YPA was 8.0. Smith was brilliant in most games, yet he still has limitations that make it difficult for him to win in the playoffs. Also, I wonder if there will be regression now that the 34-year-old Smith has separated from Andy Reid, who has been a stellar quarterback whisperer throughout his coaching career.
17.
Marcus Mariota, Titans. 2017 Ranking: 13. 2016 Ranking: 14. 2015 Ranking: 18.
Marcus Mariota, who still has a pristine red-zone record, was able to advance into the playoffs last year, beating the Chiefs in the opening round. However, Mariota dropped in these rankings this summer because he threw more interceptions (15) than touchdowns (13). Mariota was hurt, but this was nothing new. Mariota has been banged up at times in every season, so it's fair to wonder if he'll ever have a completely healthy year in the pros.
16.
Patrick Mahomes, Chiefs. 2017 Ranking: --. 2016 Ranking: --. 2015 Ranking: --.
Patrick Mahomes is rated above Alex Smith because Andy Reid believes that to be the case. Reid is one of the best quarterback whisperers in the entire NFL. He's had A.J. Feeley and a decrepit Jeff Garcia performing on a high level in the past. He's gotten the most out of every quarterback he has coached, and if he believes that moving on from Smith, following his best year, for Mahomes is the best course of action, then he's probably correct. Mahomes has unbelievable talent, and he's a hard worker. There's a good chance we'll see him perform on a Pro Bowl level this year under Reid's tutelage.
15.
Kirk Cousins, Vikings. 2017 Ranking: 16. 2016 Ranking: 19. 2015 Ranking: --.
Kirk Cousins has struggled in some must-win games toward the end of the past few seasons, but he's had three great years. He has thrown for at least 4,000 yards and 25 touchdowns in each of the past three seasons. His numbers dipped last year, but he had absolutely no help from his injury-ravaged offensive line in the second half of the season. The problem, however, is that Cousins will face similar issues in Minnesota, as the Vikings might have the worst blocking in the NFL, especially in the wake of Tony Sparano's unfortunate passing.
14.
Derek Carr, Raiders. 2017 Ranking: 5. 2016 Ranking: 18. 2015 Ranking: 26.
Derek Carr's No. 5 ranking last year seems ridiculous now, but Carr wasn't as bad as he looked in 2017. Carr suffered an injury in Week 4 and was never the same even though he missed just one game. I believe Carr will have a resurgence with quarterback guru Greg Olson on the coaching staff.
13.
Andrew Luck, Colts. 2017 Ranking: 11. 2016 Ranking: 3. 2015 Ranking: 2.
Andrew Luck is extremely difficult to rank. We haven't seen him play since 2016, as he missed all of this past season with a shoulder injury. It's unclear how healthy Luck is at this point. What if his shoulder is shot? Or what if his arm strength is just a bit diminished? I'm worried that Luck will regress like Chad Pennington did after a horrible shoulder procedure, but there's also a chance he could be 100 percent in 2018. We'll just have to wait and see.
12.
Matthew Stafford, Lions. 2017 Ranking: 9. 2016 Ranking: 13. 2015 Ranking: 15.
Matthew Stafford has looked like an MVP candidate at times the past two seasons. He has thrown for at least 4,300 yards in both 2016 and 2017, averaging 26.5 touchdowns in the process. Stafford's 2017 numbers - 4,446 yards, 29 touchdowns, 10 interceptions, 65.7 completion percentage - were especially impressive, considering that his offensive line had so many injuries this past season. It's disappointing that Stafford has yet to advance past the opening round of the playoffs, but he's good enough to make a deep postseason run sooner or later.
11.
Jimmy Garoppolo, 49ers. 2017 Ranking: --. 2016 Ranking: --. 2015 Ranking: --.
Jimmy Garoppolo hasn't lost a start yet. He won the final five games of the season for the 49ers, completing 67.4 percent of his passes with an 8.8 YPA. Garoppolo has captivated the 49er locker room with his tremendous leadership skills, and it'll be a major disappointment if he's not considered one of the elite quarterbacks in the NFL in a couple of years.
10.
DeShaun Watson, Texans. 2017 Ranking: 24. 2016 Ranking: --. 2015 Ranking: --.
It was such a bummer that Deshaun Watson suffered an injury in the middle of the season. He threw for 402 yards and four touchdowns in his final game, which was a near-victory in Seattle when the Seahawks had everyone healthy. Watson was improving each week, and it was exciting to see how great he would become by the end of the year. We didn't get a chance to experience this, but we will in 2018. Watson has been working extremely hard this offseason, so he seems poised for a huge year.
9.
Ben Roethlisberger, Steelers. 2017 Ranking: 10. 2016 Ranking: 4. 2015 Ranking: 4.
Ben Roethlisberger turned 36 this offseason. He could be in store for some regression this year. In fact, he experienced some in 2017, as he struggled on downfield throws. Roethlisberger was great in some games, but was very inconsistent. There's a chance Roethlisberger was just disinterested - he discussed retirement at times - so it's promising that he showed up to training camp in great shape. While the possibility of regression is real, Roethlisberger could also go back to his dominant ways as well. It'll be interesting to see what happens, especially when considering that he'll have to carry his poor defense.
8.
Cam Newton, Panthers. 2017 Ranking: 8. 2016 Ranking: 5. 2015 Ranking: 11.
A Panthers beat writer said that Cam Newton is on the "hot seat" this year. That's a big of an exaggeration, but it's worth noting that Newton hasn't completed 60 percent of his passes in a year since 2013. His YPA hasn't been above seven since his Super Bowl season in 2015. Newton has endured some injuries and poor blocking, which would explain the decreased output. The good news is that the Panthers will have offensive guru Norv Turner coordinating the team, so it's reasonable to expect Newton to have a big rebound year.
7.
Matt Ryan, Falcons. 2017 Ranking: 4. 2016 Ranking: 16. 2015 Ranking: 10.
Thanks to the addition of All-Pro center Alex Mack heading into 2016, Matt Ryan threw for 4,944 yards, 38 touchdowns and only seven interceptions that year, winning MVP in the process. Ryan regressed this past season, however. His completion percentage (69.9 to 64.7) and YPA (9.3 to 7.7) both fell, while his touchdown-to-interception ratio dropped to 20:12. The problem was Steve Sarkisian, who is the worst offensive coordinator in the NFL. He proved to be a predictable major downgrade from Kyle Shanahan, so it was reasonable to expect Atlanta to get rid of him this offseason. Except, they didn't. Ryan, as a result, will likely play more like he did in 2017 than 2016.
6.
Philip Rivers, Chargers. 2017 Ranking: 7. 2016 Ranking: 7. 2015 Ranking: 7.
Philip Rivers has eclipsed 4,200 passing yards in each of the previous five years. This is remarkable, given the immense number of injuries the Chargers have sustained over that span. Imagine how successful Rivers and his team would be if everyone could actually remain healthy. Mike Williams will be back, but the Chargers are already off to a poor start with Hunter Henry being lost for the season.
5.
Russell Wilson, Seahawks. 2017 Ranking: 3. 2016 Ranking: 2. 2015 Ranking: 3.
Russell Wilson is a wizard on the football field. What he does in terms of maneuvering around the pocket, and either finding open lanes to pass through or picking up yardage on the ground is just amazing. Wilson is also a winner; if the Seahawks are behind entering the fourth quarter, they can easily generate a comeback victory via Wilson's play-making. Wilson, unfortunately, is shielded by one of the worst offensive lines in the NFL, and this could get him hurt in the near future. Wilson has never missed a game, but he's certainly at major risk for an injury.
I wrote this last year, and it still applies despite the trade of Duane Brown. While Brown was an upgrade at left tackle, he was just mediocre for the Seahawks last year. Still, despite the awful blocking, Wilson threw for 34 touchdowns and just 11 interceptions in 2017.
4.
Drew Brees, Saints. 2017 Ranking: 6. 2016 Ranking: 8. 2015 Ranking: 12.
Drew Brees turned 39 this offseason, and he's coming off a year in which he saw his passing yardage drop by close to 900 (5,208 to 4,334), while his touchdown total decreased from 37 to 23. However, this was not Brees' fault. Brees simply didn't have to throw very much because the team's running game and defense both improved tremendously. Brees' skills will erode soon enough, but there hasn't been any sign of that yet. There's a very good chance Brees will lead the Saints to a Super Bowl victory, as detailed in my
Super Bowl LIII Prediction
.
3.
Carson Wentz, Eagles. 2017 Ranking: 15. 2016 Ranking: --. 2015 Ranking: --.
Carson Wentz has made a big leap this summer, jumping up from No. 15 to the third spot in these rankings. Anyone who disagrees may not remember how dominant Wentz was prior to suffering a torn ACL in December. Wentz threw 33 touchdowns compared to just seven interceptions. He also did some masterful things with his legs. Wentz's best attribute was his mind. In tough matchups, he would begin slowly, but he would always figure out a defense somewhere between the middle of the second and third quarters. Invoking Peyton Manning, he would dissect each stop unit masterfully, and yet he did this in just his second year. This is not a surprise, as Wentz works extremely hard and watches countless hours of film.
The one concern is Wentz's knee, but from all accounts, it sounds like he'll be healthy enough to play in the opener. Wentz should have another great year, and he could easily be atop this list once Tom Brady retires.
2.
Aaron Rodgers, Packers. 2017 Ranking: 1. 2016 Ranking: 1. 2015 Ranking: 1.
I've removed Aaron Rodgers from the top of this list for the first time since I started it. Rodgers, if healthy, should be No. 1 overall. Health is the exact problem, however, as Rodgers tends to get injured every year. Even when he doesn't miss games, he's banged up for several weeks with some sort of malady. It's a shame, as Rodgers' great years of his career are being wasted. Hopefully he'll have better luck with injuries for the next several seasons, which will give the Packers a great chance to win another Super Bowl.
1.
Tom Brady, Patriots. 2017 Ranking: 2. 2016 Ranking: 6. 2015 Ranking: 8.
Tom Brady turned 41 recently, but he deserves to be ranked atop this list. Brady's workout and dietary regimen is intense and unparalleled, so his proclamation that he'll play into his mid-40s is realistic. Brady lost some weapons this offseason, namely Brandin Cooks and Danny Amendola, but he'll get Julian Edelman back once the receiver is done serving his suspension. There's an outside chance Brady will regress, but I don't consider that very likely at this moment. He should once again have the Patriots contending for a Super Bowl.
NFL Picks
- Oct. 19
2019 NFL Mock Draft
- Oct. 18
2020 NFL Mock Draft
- Oct. 13
Fantasy Football Rankings
- Sept. 5
2019 NBA Mock Draft
- Aug. 13
NFL Power Rankings
- June 3