By Charlie Campbell -
@draftcampbell
Solid Starter
Eddie Jackson, S, Alabama - Round 4
The Bears spent some money to steal Quintin Demps away from the Texans this offseason, and Demps was a good player for Houston the past few seasons. It made sense as Chicago's safety play was very weak a year ago. After signing Demps to be their strong safety, the Bears were still in the market for a free safety and could have gotten their future starter in the fourth round with Jackson.
Early on in his collegiate career, Jackson spent some time at cornerback with some ups and downs, but he looked very natural after being moved to free safety. Jackson was having a good senior year for Alabama in 2016 as its deep free safety beofre his season ended after eight games due to a broken leg. On the year, he totaled 24 tackles with two passes broken up, one interception that was returned 55 yards for a touchdown, and two punts returned for touchdowns. The 6-foot, 200-pounder showed coverage skills and some instincts on the back end.
Coming off his injury, Jackson may not break into the starting lineup as a rookie. The Bears have other veteran holdovers who will probably be paired with Demps, but in time, Jackson could emerge as their starting free safety as he has the cover skills to lineup as a corner, could cover tight ends, help on big receivers, and defend the deep part of the field. In a year or two, I think Jackson could be a solid starter for Chicago.
2016:
Jonathan Bullard, DE
2015:
Eddie Goldman, DT
2014:
Kyle Fuller, CB
2013:
Jonathan Bostic, LB
Most Likely To Bust
Mitchell Trubisky, QB, North Carolina - Round 1
Across NFL history, there have been very few 1-year college starters who go on to become good pro quarterbacks. History suggests that Trubisky won't work out, but the Bears were sold on Trubisky being a franchise quarterback as they traded up from the third pick to the second selection in order to land Trubisky. General manager Ryan Pace basically put his job on the line with that commitment to Trubisky, and I think there is a good chance that Trubisky doesn't pan out.
I personally don't subscribe to franchise history having any impact on the present. Just because the Bears haven't had a great tradition of quarterbacks, doesn't mean the Bears can't have a really good quarterback at some point. So saying a quarterback won't pan out just because he landed in Chicago doesn't make sense to me. However, I do question the current regime's ability to develop a quarterback. John Fox has not been a quarterback groomer during his long tenure as a head coach in the NFL. Chicago doesn't have good offensive tackles, and its wide receivers have a lot of question marks. Pace has seemed to be running a rebuilding-through-the-draft approach and also going for a complementary strategy with spending significant money on free agent signings. I'm not confident that Pace is going to put the team in place around Trubisky to help him develop.
Trubisky has quality accuracy, mobility, size, and arm strength. There are a lot of developmental issues, however. Considering Trubisky's lack of starting experience, it isn't surprising that he has some flaws to fix and some raw elements to his game. Trubisky can be inconsistent in his decision-making and field vision. That could be seen in games against Virginia Tech and Stanford last season. He also can get rattled by the pass rush at times, while other times he showed nice composure. The NFL is going to send a lot of blitzes Trubisky's direction, so improving his blitz recognition and decision-making will be something that he must do as a pro.
Trubisky worked out of shotgun at North Carolina, so he is going to need a lot of work on learning to be under center and taking drops. He will have to improve his footwork and also work on calling plays in the huddle. Trubisky made a living off play-action in a lot of run-pass option plays and a lot of wide receiver screens in his college spread offense, so he is going to need to transition to a pro-style system.
Bill Parcells had a philosophy of wanting 3-year starters or players who had 30 starts in college, because they have a lot more experience facing live fire while also handling the ups and downs of leading a program. So from an experience standpoint, Trubisky was very much a buyer-beware prospect. I think there is serious bust potential with Trubisky, so he's my selection for "Most Likely to Bust" from Chicago's draft class.
2016:
Cody Whitehair, G
2015:
Hroniss Grasu, C
2014:
Ka'Deem Carey, RB
2013:
Kyle Long, G
Potential Boom Pick
Adam Shaheen, TE, Ashland - Round 2
The Bears have gotten better than expected play out of Zach Miller, but Miller turns 32 during the 2017 season and is dealing with a foot injury entering training camp. Miller will probably get back into health to be the starter in 2017, but in the long run, Chicago needed a tight end to help Trubisky. Shaheen has a rare unique skill set with a ton of upside to be a potential play-maker and mismatch weapon for Chicago.
Sources around the scouting community said that the 6-foot-6, 280-pound Shaheen was a freak athlete who has a ton of upside for the NFL. He was impressive in postseason workouts, and team contacts said that his tape showed serious receiving ability for the next level. Even though he is tall and thick, Shaheen shows surprising speed and athleticism for such a big tight end. Teams think that Shaheen could be a versatile tight end to create mismatches in the passing game as his size dwarfs defensive backs and he has enough speed to give linebackers problems. Shaheen could be a devastating player in the red zone while also having the size to be a good blocker.
If Kevin White can get on track for Chicago, he and Shaheen could pose huge problems for secondaries with their combination of size, quickness, and athleticism. Shaheen might need some developmental time coming from Ashland, but the Bears have that luxury as they have a solid veteran in Miller to be their starter. They can ease Shaheen into the NFL with a reduced role that gradually expands. The Bears aren't expected to contend for the playoffs in 2017, so they have time to develop Shaheen and can give him more snaps to learn late in the year when they have fallen out of the playoff race. With his size, speed, and athletic ability, Shaheen has boom-pick potential and could be a dynamite player for Chicago.
2016:
Leonard Floyd, LB
2015:
Kevin White, WR
2014:
Will Sutton, DT
2013:
Khaseem Greene, LB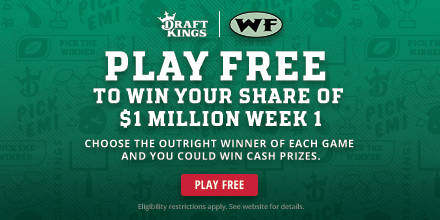 Future Depth Player
Tarik Cohen, RB, NorthCarolina A&T - Round 4
The Bears' backfield looks set for many years to come since they struck gold with Jordan Howard in the 2016 NFL Draft. They also have a capable rotational runner in Jeremy Langford to backup Howard, thus it was a bit surprising when Chicago added to the backfield with Cohen in the fourth round of the 2017 NFL Draft. The 5-foot-6, 179-pound Cohen is an explosive play-maker who will get a few touches per game as a runner, receiver and returner. Je doesn't have the size to be a starter in the NFL, but he could be a nice role player who provides some big plays on a occasion. Cohen could be a good depth player for Chicago who contributes some impact plays even though he isn't a starter.
2016:
Nick Kwiatkoski, LB
2015:
Jeremy Langford, RB
2014:
David Fales, QB
2013:
Cornelius Washington, DE
Walt's 2017 NFL Draft Grades:
2. Mitchell Trubisky, QB, North Carolina: MILLEN TRUBISKY Grade
I... I don't even know anymore. WTF are the Bears doing!? They paid Mike Glennon so much money, and yet they gave up the No. 3 overall selection, two thirds and a fourth... for a mediocre quarterback prospect? Wow.
Wow.
This is one of the worst draft moves ever made. If the Bears just took Trubisky at No. 3, that would be bad, but not horrible. Actually, it would be horrible, but this is a franchise-ruining selection. Trubisky over Solomon Thomas echoes Blaine Gabbert over J.J. Watt and Blake Bortles over Khalil Mack. Way to pull a Jaguars, Chicago.
45. Adam Shaheen, TE, Ashland: KIELBASA CHEESESTEAK MILLEN Grade
Ugh. Adam Sheehan? He's a freak athlete ... but that's about it. I had him in the fourth round, as he's a project. This is a major reach, and it doesn't even fill a prominent need. The Bears had to find a tight end eventually because of Zach Miller's injury history, but Chicago had other glaring holes to address.
112. Eddie Jackson, S, Alabama: B Grade
The Bears moved up five spots for this selection, and the Bears finally get their safety. Better late than never, I guess. Eddie Jackson is an instinctive safety who has special-teams ability. Unfortunately, he has injury concerns. He's worth the risk in the fourth round, however.
119. Tarik Cohen, RB, North Carolina A&T: FLY, KIELBASA, FLY MILLEN Grade
The Bears had an awful draft heading into Day 3, and that has continued, apparently. Tarik Cohen was a late-round prospect at best, and I had him as a UDFA. Cohen is a very, very poor man's Darren Sproles, but may not make the roster. I'm not sure what Chicago is doing.
147. Jordan Morgan, G, Kutztown: B- Grade
Three of Chicago's four picks heading into this one earned Millens, so they desperately needed to bounce back. Well, they finally did. This isn't a great pick, but Jordan Morgan at least fits the range, as I had him chosen 19 selections later than this. He doesn't fill a need either, as Chicago's interior offensive line is great, but he'll provide solid depth.
2017 NFL Draft Team Grade: F
. Follow Walter
@walterfootball
for updates.
Chicago Bears Season Preview
Comment...
NFL Picks
- Oct. 19
2019 NFL Mock Draft
- Oct. 18
2020 NFL Mock Draft
- Oct. 13
Fantasy Football Rankings
- Sept. 5
2019 NBA Mock Draft
- Aug. 13
NFL Power Rankings
- June 3