By Charlie Campbell -
@draftcampbell
Solid Starter
John Ross, WR, Washington - Round 1
I had Cincinnati taking Ross in my final 2017 NFL Mock Draft, and it made a lot of sense as the Bengals missed Marvin Jones and Mohamed Sanu last year. Their offense also was in need of more explosion, and Ross certainly illustrated with Washington that he is a big-time playmaker with game-breaking speed. After the 2016 season, he set the combine record in the 40-yard dash.
Ross is a pure speed receiver who can stretch a defense vertically. He is fast at running down the field and is explosive off the line of scrimmage. Not only is he fast, but he is quick and sudden. Ross is very skilled at creating quick separation from cornerbacks because of his speed and quick-twitch athleticism. While Ross is a threat to challenge teams downfield, he is dangerous on short passes like slants, crosses and digs because of his ability to get open quickly. That also makes him valuable in the red zone despite his lack of big size.
Cornerbacks have a hard time running with Ross, and he is a threat to rip off yards in chunks with his run-after-the-catch skills. Ross is a sure-handed and natural receiver as a route-runner. He tracks the ball very well downfield and has late hands to reach out for receptions rather than tipping off defensive backs by extending too early.
Ross is short and lacks length, so he isn't going to be receiver who wins a lot of 50-50 passes against NFL cornerbacks. Ross also could have issues getting off jams from bigger press-man corners. Ross could play outside, but it wouldn't be surprising if he is used mostly from the slot.
One of the big concerns with Ross was durability, but he went to a great situation with Cincinnati as A.J. Green is the lead receiver, so Ross should be protected to a degree. Ross could be a dangerous threat on the other side of the field from Green. Ross may not become a boom pick as the No. 2 receiver and durability could limit him some at times, but he looks like a safe player to develop into a solid starter for Cincinnati.
2016:
William Jackson, CB
2015:
Paul Dawson, LB
2014:
Darqueze Dennard, CB
2013:
Tyler Eifert, TE
Most Likely To Bust
Carl Lawson, LB, Auburn - Round 4
The Bengals are one of the better drafting teams in the NFL, so it can be hard to project a pick who has real bust potential. Having a fourth-rounder go bust isn't a big deal; over 50 percent of fourth-round picks don't make it in the NFL. Still, Lawson stood out to me as a risky selection.
Since being a star recruit, there has been a lot of hype about Lawson. His college career was hampered by injuries for a few years before having his best season in 2016. The redshirt junior had only 30 tackles, but recorded nine sacks. Some in the media had projected Lawson as a first-round pick, including ESPN draft expert Todd McShay at the end of the college football season. However in the 2017 NFL Draft, Lawson slipped to the fourth round because teams across the league saw a flawed player with limitations.
In speaking with contacts at five teams, each team source independently described Lawson as being a limited player who they thought he was a very stiff pass-rusher. That stiffness, combined with his size and run-defense limitations hurt his draft grade. On top of that, there were serious medical red flags in his draft report. Those factors all contributed to Lawson being graded as a mid-rounder.
Cincinnati is starting Lawson out as an outside linebacker, but being an edge rusher is his best skill and will probably be the role in which he is used. I think Lawson is too stiff to play in space as an outside linebacker. Between his stiffness and durability issues, it wouldn't surprise me if Lawson ends up being a bust for Cincinnati.
2016:
Nick Vigil, LB
2015:
Tyler Kroft, TE
2014:
Russell Bodine, C
2013:
Shawn Williams, S
Potential Boom Pick
Joe Mixon, RB, Oklahoma - Round 2
Some team sources felt that Mixon was one of the best players in the 2017 NFL Draft, period. They thought he was on a par with Leonard Fournette as an elite running back prospect, and of course, the only reason why Mixon wasn't a first-round pick were his off-the-field issues with the controversy that followed him around them. As a player, it isn't a stretch to predict that Mixon will be a boom pick for Cincinnati.
Mixon is a great runner. He has a real burst to hit the hole and acceleration to get downfield. Mixon has good balance and patience that allow him to flow to the line before darting downfield. In the open field, Mixon is special. He is very elusive with quick feet to juke defenders and cut away from them. He sets up blocks and uses his size to pick up yards after contact. Mixon will power through arm tackles, and his legs don't go dead on contact. With his burst, Mixon is a dangerous threat to break runs downfield. He can run a little upright because of his height, but he does better staying at behind his pads while he's heading toward the line of scrimmage before getting higher as he breaks downfield.
As a receiver, Mixon is a superb prospect. He runs excellent routes to get open and has great hands. He makes juggling, difficult catches with soft hands to control the football. He is a real threat to make big plays in the passing game by running routes vertically down the sideline. With his skills as a receiver, Mixon could line up in the slot and should be a mismatch weapon who will be very valuable on third downs as an outlet receiver who can move the chains. Mixon has blocking potential for the NFL, but all college backs have a learning process for handling pro pass-rushers.
The Bengals have a great situation for Mixon to excel. They have locker room and organizational leadership who have shown an ability to help troubled players stay focused on football without more off-the-field problems. Cincinnati also has dynamic wide receivers who keep safeties honest and a veteran quarterback, Andy Dalton, who can hurt teams through the air. Veteran running back Gio Bernard also should help ease the workload that Mixon will have to take on. It wouldn't surprise this analyst if Mixon is a potential Pro Bowler in the early years of his career.
2016:
Tyler Boyd, WR
2015:
Cedric Ogbuehi, OT
2014:
Jeremy Hill, RB
2013:
Gio Bernard, RB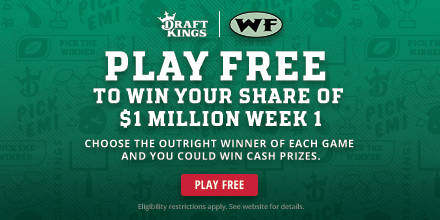 Future Depth Player
Ryan Glasgow, DT, Michigan - Round 4
The Bengals have one of the best defensive tackles in the NFL with Geno Atkins, and the veteran is a dynamic player on the inside of their defensive line. With Domata Peko leaving in free agency, Cincinnati was thin at nose tackle despite having veteran defensive tackles in Pat Sims, Brandon Thompson and Andrew Billings all competing to replace Peko as the starter. Glasgow could factor into the competition, but more likely will be a backup and rotational defender. Glasgow is a tough defender at the point of attack with strength and ability to stop the run. He probably won't ever develop into a three-down starter, but he could be a solid backup and rotational run defender for the Bengals.
2016:
Andrew Billings, DT
2015:
Josh Shaw, CB
2014:
A.J. McCarron, QB
2013:
Margus Hunt, DE
Walt's 2017 NFL Draft Grades:
9. John Ross, WR, Washington: C+ Grade
I had John Ross slotted to the Bengals in my
2017 NFL Mock Draft
, but I did not think Jonathan Allen and Malik Hooker would be available. Wow, how do you pass on them? At any rate, Ross makes sense for the Bengals. Cincinnati wanted Will Fuller or Corey Coleman last year, and Ross is a better version of them. That said, there were better players available, so I have to give this something like a C+. I'm also concerned about Ross' durability.
48. Joe Mixon, RB, Oklahoma: A+ Grade
What a great pick by the Bengals. I know Joe Mixon has a checkered past, to say the least, but had he been clean off the field, he would've been a top-15 pick. He has behaved well recently, so there's a chance he has changed for the better. If so, Cincinnati is getting a potential All-Pro running back. And the cherry on top is that the Bengals obtained Mixon after trading down!
73. Jordan Willis, DE, Kansas State: A+ Grade
I wrote that the Chargers' pick of Dan Feeney could go down as the best pick in the third round. Well, it just received some competition. Jordan Willis is a highly athletic pass-rusher who easily could've been chosen at the bottom of the first round. That's actually where I had him, but I'm not sure why he dropped so far. The Bengals won't complain, as he should be able to help their mediocre pass rush.
116. Carl Lawson, DE/OLB, Auburn: A Grade
Carl Lawson had a chance to be a first-round pick had it not been for multiple injuries. Unfortunately, those are a concern. If Lawson can stay healthy, he'll be a terrific edge rusher for the Bengals, filling a big need. That's a huge "if," however, but I think he's worth the risk here.
128. Josh Malone, WR, Tennessee: C+ Grade
The Bengals were expected to go after two receivers, given their dire need at the position. Josh Malone is much different than John Ross, as he's not explosive and struggles to separate. However, he's a big wideout with deep speed, so maybe he'll pan out. I would've taken him a round later.
138. Ryan Glasgow, DT, Michigan: B- Grade
I slotted Ryan Glasgow in the fifth round, so he makes sense at the end of the fourth frame. Glasgow tested extremely poorly athletically, but was very productive at Michigan. He could end up being a solid rotational lineman for the Bengals, but probably won't ever be a decent starter.
153. Jake Elliott, K, Memphis: C Grade
A kicker in the fifth round? Meh. I know the Bengals had field-goal woes in 2016, but this is still a bit early for a kicker.
176. J.J. Dielman, G, Utah: C Grade
I was close to placing J.J. Dielman in the seventh round of my mock draft, but he didn't quite make the cut. He easily could have though, as he has upside and athleticism. The Bengals are desperate for blocking, so the pick is logical.
193. Jordan Evans, LB, Oklahoma: B+ Grade
The Bengals had to find a linebacker, and Jordan Evans is a decent one at this juncture. Evans is very athletic and could be a coverage specialist for the Bengals in sub packages. I don't see him as an every-down player, but there's a slight chance he could end up becoming one.
207. Brandon Wilson, CB, Houston: B Grade
Brandon Wilson wasn't very productive as a cornerback at Houston, but he has terrific athleticism and return ability. It's unclear if he'll see the field much as a defender for the Bengals, but he could definitely make an impact on special teams.
251. Mason Schreck, TE, Buffalo: B- Grade
I'm sure the Bengals aren't trying to troll their fans by selecting a tight end every year, but Mason Schreck has above-average athleticism and could compete for a roster spot. It'll be tough for him to beat out the players behind Tyler Eifert, however.
2017 NFL Draft Team Grade: B+
. Follow Walter
@walterfootball
for updates.
Cincinnati Bengals Season Preview
Comment...
NFL Picks
- Sept. 20
2019 NFL Mock Draft
- Sept. 20
Fantasy Football Rankings
- Sept. 5
2019 NBA Mock Draft
- Aug. 13
2020 NFL Mock Draft
- Aug. 1
NFL Power Rankings
- June 3