By Charlie Campbell -
@draftcampbell
Solid Starter
Dion Dawkins, OL, Temple - Round 2
The Bills have built a talented roster from quality drafts over recent years, but one of the few positions of need was right tackle. Buffalo didn't have the luxury of a good tackle draft, but the organization was able to land an underrated prospect in Dawkins, who could start for the team at a variety of spots.
Dawkins played left tackle for Temple, and some teams thought he should move to guard because of a lack of length at 6-foot-3. However, Dawkins has long enough arms to warrant consideration at right tackle and is a good athlete. At 317 pounds, he also has enough strength to create movement in the ground game and is agile to get to the second level. Many NFL teams have a right-handed running game behind a power right guard and tackle. Dawkins has the strength to provide that kind of presence on the right side.
Dawkins also offers flexibility to play left tackle in a pinch, and definitely should be a good fit as a guard in the NFL. If he doesn't win a starting spot immediately, Dawkins should be a valuable game-day backup who could play at a variety of places if an injury strikes. While he would be a valuable backup, I think Buffalo will get a solid starter out of Dawkins and that he'll be a quality right tackle or guard in his career.
2016:
Reggie Ragland, LB
2015:
John Miller, G
2014:
Cyrus Kouandjio, OT
2013:
Robert Woods, WR
Most Likely To Bust
Tre'Davious White, CB, LSU - Round 1
I don't think that White is likely to be a bust, but I have to pick a player for this category, and I see some potential of White not working out in the NFL. The reason for that is White is undersized and struggles with some bigger receivers. Considering the Bills have another corner with some size issues in Ronald Darby, it will be hard to hide White from big wideouts, and many teams have multiple receivers who are between 6-foot-1 and 6-foot-3. Thus, I could see a pathway that could lead to White disappointing.
White should have the flexiblity to play off-man, press-man and zone coverages in the NFL. The big problem for him is size as he struggles to defend some big receivers. Going back to his junior year tape, White had problems with wideouts like Mississippi State's De'Runnya Wilson and Ole Miss' Laquon Treadwell making catches over or in front of him. Bigger receivers box White out or out-jump him for 50-50 passes. Receivers like Wilson and Treadwell also used their individual strength to gain some late separation. White is good to run with wideouts to prevent them from getting open, but big receivers made receptions in front of or over him. White is a competitor, but he can't grow taller, so he could use some coaching points on how to improve at defending bigger receivers.
Here's how one Southeast area scout broke down White, "I think he'll be a good, solid starter. Not dynamic, but it's tough for cornerbacks to be a dynamic in today's game with the rules the way they are. I think he's an early second-round pick, but wouldn't be shocked to see him go late [Round 1] because he does have ball skills and return production with that ability going forward, so you're getting good bang for your buck."
I think it is likely that White pans out into a solid player, but I wouldn't be surprised if he ends being only a nickelback after he gets exploited by big receivers. White should be a quality nickel in the NFL, but his problems with large wideouts could lead to him being a mismatch weakness and having bust potential.
2016:
Cardale Jones, QB
2015:
Karlos Williams, RB
2014:
Ross Cockrell, CB
2013:
E.J. Manuel, QB
Potential Boom Pick
Zay Jones, WR, East Carolina - Round 2
The Bills badly needed to find more receiving talent. 2014 first-rounder Sammy Watkins is very talented, but has been held back by injuries in his young career. Buffalo's other receivers were a serious weakness in 2016, and with Watkins injured, the team's passing offense sputtered. The Bills had to upgrade their receiving targets this offseason, and they were aggressive to move up for Jones in the second round.
For the NFL, Jones is a polished wideout who should be able to compete quickly. He has good hands and is very reliable to secure the ball. Jones has very good technique to snatch the ball out of the air with his hands and secure it.
There is no doubt that Jones (6-1, 202) is a quality route-runner and doesn't take wasted steps or get sloppy with his body control. He has a quick release off the line and is sudden in and out of his breaks. Because of that, Jones is dependable to generate separation and get open for his quarterback. He is quick and uses his size well in the open field to get yards after the catch. Jones is very good at tracking the ball with late hands to reel the ball in. While Jones isn't a burner, he is a threat to challenge teams over the top with his quickness and ability to make difficult catches.
In the NFL, Jones could move around from the outside to the slot to put him in position to contribute. He is the kind of player who can overachieve and exceed expectations. It wouldn't surprise me if Jones is quickly an effective No. 2 receiver to Watkins, but Jones could be better than that and become a No. 1 receiver if Watkins is injured again. Of the Bills' early rounders, Jones has the most boom-pick potential.
2016:
Adolphus Washington, DT
2015:
Ronald Darby, CB
2014:
Sammy Watkins, WR
2013:
Marquise Goodwin, WR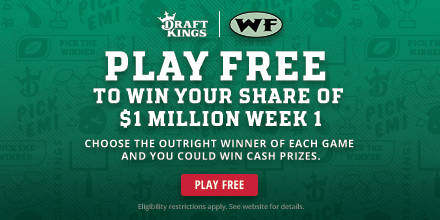 Future Depth Player
Nathan Peterman, QB, Pittsburgh - Round 5
The Bills have their starting quarterback for 2017 in Tyrod Taylor, but beyond this season, they are in the market for a quarterback of the future. Peterman is a smart signal-caller who throws the ball accurately with timing and anticipation, but he does not have a starting skill set for the NFL. While the 6-foot-2, 225-pounder has a decent arm and adequate size, he is not a special talent. Peterman is more of a solid game-manager backup quarterback rather than a quarterback to develop into being a starter. I think Buffalo will target a quarterback of the future in the first round of the 2018 or 2019 NFL Draft with Peterman being its long-term backup. He should be a nice depth player and quality backup quarterback for the Bills.
2016:
Jonathan Williams, RB
2015:
Nick O'Leary, TE
2014:
Seantrel Henderson, OT
2013:
Duke Williams, S
Walt's 2017 NFL Draft Grades:
27. Tre'Davious White, CB, LSU: B+ Grade
As with the Cleveland pick at No. 25, I'm factoring the trade in a little bit, and I'm going to grade each draft trade. As for this actual selection, it's a solid one. Tre'Davious White was slotted to go in this range even though I had him dropping in my mock draft. White is a solid cornerback who will fill a big need for the Bills, as they needed to replace Stephon Gilmore, who defected for New England.
37. Zay Jones, WR, East Carolina: B Grade
I think this mirrors the Cardinals' pick of Budda Baker. I have Baker and Zay Jones rated about the same, and like Arizona, Buffalo moved up for him. I like Jones, but there are some solid receivers available in the second round, so I'm not sure he was worth swapping third- and fifth-round picks for, even though he may not have fallen to their spot. Still, it's a decent choice, as Jones finally gives the Bills a solid second receiver.
75. Dion Dawkins, G/OT, Temple: B+ Grade
The Bills dealt two fifth-round picks (149, 156) to move up into the back end of the second round. Dion Dawkins is a solid blocker who can play both guard and tackle, but is probably best at the former position. The Bills have such a huge need at right tackle, so I wonder he'll be used there. Regardless, Buffalo is getting a quality offensive lineman who could've been taken earlier in the second round.
163. Matt Milano, LB, Boston College: C Grade
Matt Milano is a reach here, but not as an egregious one, as I thought his ceiling was the sixth round. Matt Milano is too undersized to be on the field very often, and he wasn't even that great in college. He projects to be a quality special-teams player, but the fifth round is too early for him.
171. Nathan Peterman, QB, Pittsburgh: A Grade
The Bills aren't big fans of Tyrod Taylor, so even though they already had Cardale Jones, it's not a surprise that they selected Nathan Peterman. They have no direct successor for Taylor, but Peterman and Jones can battle it out. It's not an ideal situation, but perhaps one of them will step up. I like this pick, as Peterman was slotted in the third round.
195. Tanner Vallejo, LB, Boise State: B+ Grade
I projected Tanner Vallejo to be chosen near the end of the fifth round, so there's a bit of value here for him. The Bills wanted to add another linebacker, and they found one who is a speedy player. This is a solid pick.
2017 NFL Draft Team Grade: B-
. Follow Walter
@walterfootball
for updates.
Buffalo Bills Season Preview
Comment...
NFL Picks
- Oct. 19
2019 NFL Mock Draft
- Oct. 18
2020 NFL Mock Draft
- Oct. 13
Fantasy Football Rankings
- Sept. 5
2019 NBA Mock Draft
- Aug. 13
NFL Power Rankings
- June 3