By Charlie Campbell -
@draftcampbell
Solid Starter
Demarcus Walker, DE, Florida State - Round 2
This was a tough decision because I think Broncos third-round pick Brendan Langley and fifth-round pick Jake Butt could develop into solid starters for Denver. However, the Broncos lost the great DeMarcus Ware to retirement this offseason and were in need of a defensive end to replace the future Hall of Famer. Denver was fortunate that Walker made it to its second-round pick as he could be a plug-and-play addition to an already good defense. The experienced Walker is a sturdy defender with a great motor and a habit for taking over games in crunch time.
As a run defender, Walker is tough at the point of attack. He is strong to hold his gap and can get off a block to flow down the line for tackles. Walker has developed upper body strength and a thick base that help him to maintain good gap integrity.
Walker has a real presence in the pass rush, too. He was huge for Florida State as he really rushed well late in games, and there were games in which he dominated in the second half to help the Seminoles make comebacks or close the door on the opponent. Walker doesn't have elite speed or athleticism off the edge, but he finds a way to get the job done with good moves, a steady motor, and a functional skill set.
Walker deploys a nice variety of pass-rushing moves. He has a good rip move with leverage to beat tackles around the edge. He also uses a swim move, and when playing inside over guards, Walker can be too quick for many interior linemen. Walker has good instincts and is smart to go for strips when taking down the quarterback. While he isn't a twitchy athlete with a great ability to bend, Walker plays with good pad level and rushes with leverage. He also gives a second effort and doesn't quit on plays. If Walker's skill set were a little better, he would have been a first-round pick.
Walker's flexibility to rush from the inside makes him a great fit for Denver's defense. Vance Joseph can have Von Miller and Shane Ray rushing from the outside with Walker lining up as a three-technique in obvious passing situations. That is a lot of speed for offensive lines to try to stop, and Walker should benefit from all the attention that is paid to Miller. Walker may not produce as much as he did last year with the Seminoles when he had 16 sacks, but I think he is a safe pick to develop into a solid starter for Denver.
2016:
Devontae Booker, RB
2015:
Jeff Heuerman, TE
2014:
Lamin Barrow, LB
2013:
Sylvester Williams, DE
Most Likely To Bust
Carlos Henderson, WR, Louisiana Tech - Round 3
This wasn't an easy selection because Henderson was an impressive receiver for Louisiana Tech last year as he ripped off over 1,500 yards and almost 20 touchdowns. I went with Henderson for this pick, however, because he could have a hard time working his way onto the field given the talent that Denver already has at the wide receiver position.
Obviously, the Broncos have their No. 1 wide receiver in Demaryius Thomas, and Emmanuel Sanders is locked in as the other starter. Henderson will see some tough competition to be the third receiver as Denver has other receivers to challenge for that position. Cody Latimer has been a disappointment thus far, but he does have more size and experience. Denver also added another receiver in the fifth round with Georgia's Isaiah McKenzie.
Henderson (5-11, 199) should get a good shot to compete with Denver as a third-rounder, but I wouldn't be surprised if he is more of a backup in the NFL because of some size limitations. Third-round picks are generally expected to be a starter in a year or two, and I'm not confident that Henderson will beat out Thomas or Sanders, so that could make him the 2017 Broncos' pick who is most likely to bust.
2016:
Justin Simmons, S
2015:
Ty Sambrailo, OT
2014:
Bradley Roby, CB
2013:
Montee Ball, RB
Potential Boom Pick
Garett Bolles, OT, Utah - Round 1
The Broncos' offensive line was a huge weakness in the 2016 season. They were able to add some veteran upgrades in free agency, but were able to land their long-term left tackle in Bolles with their first-round pick. Bolles (6-5, 297) is a very good athlete with size and speed.
Bolles is an effective blocker for the ground game, but he lacks power and strength. Bolles does have a mean streak, which is a rare sight among the uptempo spread offenses that are dominating college football. Bolles is good at sustaining his blocks and keeping his defenders from making tackles. He just needs to add strength for the NFL, which he should be able to do in a pro strength and conditioning program.
The best strengths for Bolles come in pass protection as he is very reliable at protecting his quarterback. Bolles has a lot of good qualities that could lead to him being a starting left tackle in the NFL. He is quick out his stance, is very athletic, has quick feet, agility, and an impressive ability to bend at the knee. In pass protection, Bolles can play the type writer with his feet and shuffle with speed rushers. He gets depth in his drop as well. Bolles reacts quickly to stunts and shows good awareness to help his teammates when he doesn't have a man to block. Bolles also needs to add more strength in his lower body to get an improved base to hold up against strong five-techniques. His frame doesn't look maxed out, however, and he should get stronger with the Broncos trainers.
Bolles has the skill set to be a franchise left tackle, and he seems very passionate about being a success in the NFL. With that drive and his skill set, it wouldn't surprise me if Bolles ends up being a boom pick for the Broncos.
2016:
Paxton Lynch, QB
2015:
Shane Ray, LB
2014:
Cody Latimer, WR
2013:
Quanterus Smith, DE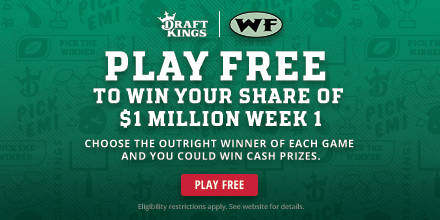 Future Depth Player
Brendan Langley, CB, Lamar - Round 3
I really liked Langley and thought he could be a mid-round steal. The 6-foot, 201-pounder showed some speed at the combine, but even more importantly, he impressed at the Senior Bowl as he showed an ability to run with receivers and prevent separation. Langley has starting size and speed with upside to develop. It wouldn't surprise me if he gets consideration as a long-term starter to pair with Bradley Roby and eventually replace Aqib Talib or Chris Harris. At the very least, I think Langley should be a valuable fourth cornerback and special teams contributor in the immediate future. Langley could be a valuable backup who ends up being a steal for Denver.
2016:
Connor McGovern, G
2015:
Max Garcis, C
2014:
Corey Nelson, LB
2013:
Kayvon Webster, CB
Walt's 2017 NFL Draft Grades:
20. Garett Bolles, OT, Utah: B+ Grade
I thought the Seahawks were going to jump the Broncos for Garett Bolles, but apparently not. Bolles is the most athletic offensive tackle in this class. He has some off-the-field issues, but not anything major. The Broncos have taken chances on players like that before though, and it's worked out, so Bolles seems like a solid pick. He obviously fills a massive need on the roster, as Denver had arguably the worst offensive line in the NFL heading into the draft. It's unclear if Bolles will pan out, but the Broncos actually have a chance to block well now.
51. Demarcus Walker, DE, Florida State: B- Grade
Demarcus Walker makes sense for the Broncos from a needs perspective. They lost Malik Jackson last offseason and were worse against the run because of his departure. Walker will take his place, and he could be a decent replacement. However, Walker tested poorly, and so I think his proper range was the third round. The Broncos probably could've moved down to obtain him, but I don't hate the pick.
82. Carlos Henderson, WR, Louisana Tech: A- Grade
There was some speculation that Carlos Henderson would be chosen in the second round. I had him in the third frame, but I think this is solid value. Henderson has terrific athleticism and plays much bigger than his 5-11 frame. He's a perfect slot receiver to go along with Demaryius Thomas and Emmanuel Sanders.
101. Brendan Langley, CB, Lamar: B- Grade
I had Brendan Langley slotted in the fifth round, as he's a converted receiver who is still learning how to play cornerback. However, he has the athleticism and upside, and he has the luxury of sitting and learning behind some great veterans in Denver before being asked to take over. This pick could work out down the road even though it was a bit of a reach.
145. Jake Butt, TE, Michigan: A+ Grade
John Elway tweeted out that he was sweating out Jake Butt being available, and I don't blame him. Despite the torn ACL, I thought Butt could've gone in the third round. He's a huge steal in the fifth frame, and I can't imagine liking this more than any other pick in this round. Butt could emerge as a potent weapon in Denver's offense in 2018 and beyond.
172. Isaiah McKenzie, WR/KR, Broncos: C Grade
It's doubtful that Isaiah McKenzie will play much receiver for the Broncos, as he wasn't productive whatsoever at Georgia. He was a dynamic returner on special teams, however, so he'll be able to help in that regard. I had McKenzie as a seventh-rounder/UDFA, but I don't think this is a bad pick.
203. De'Angelo Henderson, RB, Coastal Carolina: B Grade
This pick makes sense, as the Broncos needed depth at running back, especially after trading Kapri Bibbs. De'Angelo Henderson was productive at Coastal Carolina, especially as a pass-catcher, and he has some solid athleticism. He could become Denver's No. 2 running back at some point.
253. Chad Kelly, QB, Ole Miss: A- Grade
Chad Kelly has second-round ability, and he may have even snuck into the first round had he been clean. Unfortunately, Kelly has dealt with off-the-field problems and a myriad of injuries. Kelly, however, possessed too much ability to go undrafted, so I slotted him at the bottom of the sixth frame. The Broncos took him later than expected, so I think they're getting good value. Kelly is young, so perhaps he can turn his life around before it's too late.
2017 NFL Draft Team Grade: B-
. Follow Walter
@walterfootball
for updates.
Denver Broncos Season Preview
Comment...
NFL Picks
- Sept. 20
2019 NFL Mock Draft
- Sept. 20
Fantasy Football Rankings
- Sept. 5
2019 NBA Mock Draft
- Aug. 13
2020 NFL Mock Draft
- Aug. 1
NFL Power Rankings
- June 3