By Charlie Campbell -
@draftcampbell
Solid Starter
Forrest Lamp, G, Western Kentucky - Round 2
The Chargers' offensive line has been a work in progress over the last few seasons, and Lamp should quickly help resolve one of the team's weaknesses up front. The Chargers cut guards D.J. Fluker and Orlando Franklin, so Lamp should be a plug-and-play starter as soon as his rookie season.
From a skill-set perspective, Lamp is a technician with his pass blocking projecting very well to the NFL. He has good hand placement and excellent knee bend. Lamp plays with good leverage and doesn't get caught reaching after defenders. His knee bend helps him to hold his ground, and his hand placement helps him to sustain blocks. He has quality feet to slide and mirror while also getting to the second level in the ground game. Lamp is a well-balanced blocker who was effective in college in both phases. As an interior lineman, he should be a real asset in pass protection.
In the ground game, Lamp gets to the spot, executes his blocks well, and is able to get the job done. He isn't a true bulldozer who blasts defenders off the line, but he can turn linemen to open holes. He also is good at cutting defenders. Lamp would be a great fit in a zone-blocking scheme at guard or center. In a power-man scheme, he probably would be better off at center. Playing at guard in the Chargers' run scheme will fit Lamp fine.
I think Lamp could be a player who turns into a quality starter during his rookie season. He should be an asset at protecting Philip Rivers while helping to open holes for Melvin Gordon. Quickly in his NFL career, Lamp could be a quality starter for Los Angeles.
2016:
Hunter Henry, TE
2015:
Denzel Perryman, LB
2014:
Jason Verrett, CB
2013:
Manti Te'o, LB
Most Likely To Bust
Dan Feeney, G, Indiana - Round 3
I don't like this pick because I think all of the Chargers' early rounders are safe prospects WHO are likely to be at least quality starters. I have to pick one, however, and of the group of early rounders, I think Feeney could be the player who has the biggest issues transitioning to the NFL.
There are a few issues that I could see holding Feeney back in the NFL. He could use more strength in his base to help him hold up in pass protection against heavy nose tackles. I could see physical defenders pushing him around early in his career. Adding strength would also help him in the ground game as well. Feeney doesn't have an impressive mean streak. Another big issue could be injuries as he missed significant time with a concussion last year.
For transitioning to the NFL, Feeney is not overly fast or powerful. He has inconsistent recoverability in pass protection while lacking some strength in his base. Thus of the Chargers' early round selections, I think Feeney has the most bust potential.
2016:
Max Tuerk, C
2015:
Craig Mager, CB
2014:
Chris Watt, G
2013:
D.J. Fluker, OT
Potential Boom Pick
Mike Williams, WR, Clemson - Round 1
The Chargers were a good team for Williams to land with as he should hit the ground running in the NFL. Williams was fortunate to be drafted by a team that has one of the best quarterbacks in the league with Philip Rivers. Aside from Rivers, there are other good wideouts on the roster, including Keenan Allen, Travis Benjamin, Dontrelle Inman and Tyrell Williams. Mike Williams could help take the Chargers' passing offense to another level as soon as his rookie season.
Williams is at least a dependable possession receiver for the NFL. At Clemson, he routinely used his size, leaping ability, body control and strength to make catches over defensive backs on 50-50 passes. Williams dominated defensive backs on those jump balls. That experience makes Williams very dangerous in the red zone. He routinely made difficult and acrobatic receptions. Even when defenses had him covered, he would make big plays for his quarterback when the ball was just thrown up for him. Williams has tremendous body control to leap, box defenders out, hang in the air, and contort his body to make the reception. Williams could provide a lot of big plays for his quarterback when nothing is open, and that is a serious asset for a NFL offense.
Many NFL sources have told me that they view Williams as being a virtual clone of Buccaneers wide receiver Mike Evans. Evans started his NFL career strong as a rookie and is on his way to a very good career. Williams should follow suit and could be a point producer and a play-maker for Rivers in 2017.
2016:
Joey Bosa, defensive end
2015:
Melvin Gordon, running back
2014:
Jeremiah Attaochu, outside linebacker
2013:
Keenan Allen, wide receiver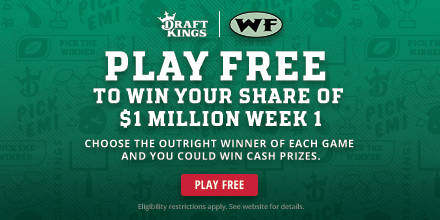 Future Depth Player
Desmond King, DB, Iowa - Round 5
The 5-foot-10, 201-pound King was one of the best defensive backs in college football over the past few years, yet he surprisingly slid to the fifth round of the 2017 NFL Draft. The fall was driven by size and speed concerns, and King was fortunate to land in a great spot with the Los Angeles Chargers. They need help at safety after losing Eric Weddle last year, and this offseason, they cut veteran cornerback Brandon Flowers. The Chargers could have King compete at corner or safety for them, and he should have the versatility to help provide depth at both positions. King also could contribute as a returner on special teams. While King slid lower than expected in the draft, he landed with a team that could use a lot of help in the secondary and there have been players who proved to be able to overcome being undersized and not being considered fast. King may be able to do that with the Chargers and could easily at least become a quality backup at cornerback or safety.
2016:
Joshua Perry, LB
2015:
Darius Philon, DT
2014:
Marion Grice, RB
2013:
Steve Williams, CB
Walt's 2017 NFL Draft Grades:
7. Mike Williams, WR, Clemson: B Grade
There were better players available who filled needs, such as Jonathan Allen and Malik Hooker. Both would've made more sense than this. However, I don't think Mike Williams is a bad selection by any means. It makes sense to add Williams, as Keenan Allen has been so injury-prone over the past couple of years. Williams provides the Chargers with an excellent No. 2 receiver and some insurance just in case Allen gets hurt again. I have to imagine Philip Rivers is happy about this move.
38. Forrest Lamp, G, Western Kentucky: A+ Grade
Wow, what a steal! Forrest Lamp could've been chosen as high as the early 20s, so it was a surprise that he fell out of the first round because he was the top interior offensive lineman by a wide margin. This is a great pick for the Chargers, who desperately needed to give Philip Rivers better protection in the twilight of his career.
71. Dan Feeney, G, Indiana: A+ Grade
This might end up being the best pick in the third round. Sure, it's another guard, but the Chargers were desperate for offensive line help across the board, save for center. No one had to teach the Chargers that they had to bolster Philip Rivers' protection, and Dan Feeney provides great value in the third round when he could've gone early in the second frame.
113. Rayshawn Jenkins, S, Miami: C Grade
I had Rayshawn Jenkins going in the seventh round, so I'm not a big fan of this selection. I can see why the Chargers picked him, however. Jenkins is a very good athlete and has strong upside. He also fills a need, but happens to be a project.
151. Desmond King, S/CB, Iowa: A+ Grade
I wrote earlier that I didn't think I'd love a pick more than Jake Butt in the fifth round, but that apparently isn't the case anymore. Desmond King is an absolute steal in the fifth round. Back in the fall, he was projected to be a fringe first-round pick! King was torched at the Senior Bowl, and he dropped in our mock as a result, but I still thought he'd be chosen in the third frame. The consensus is that he'll have to move to safety, but I don't see why he wouldn't perform well there. King could potentially start for the Chargers sooner rather than later.
190. Sam Tevi, OT, Utah: B Grade
The Chargers needed to continue to bolster Philip Rivers' protection, and Sam Tevi could do that. Tevi is a lengthy blocker, but lacks athleticism. Still, he could be a decent swing tackle for the Chargers.
225. Isaac Rochell, DE/DT, Notre Dame: B Grade
I'm sure 3-4 teams, even those in Milan and Minsk, would've appreciated this pick of Isaac Rochell. However, I'm not sure where he plays for the Chargers, who are moving to a 4-3. My guess is he'll be a rotational, interior pass-rusher. That's my prediction with Rochell, as Rochell has solid athleticism and could be a decent contributor.
2017 NFL Draft Team Grade: A-
. Follow Walter
@walterfootball
for updates.
Los Angeles Chargers Season Preview
Comment...
2019 NFL Mock Draft
- Sept. 13
Fantasy Football Rankings
- Sept. 5
2019 NBA Mock Draft
- Aug. 13
2020 NFL Mock Draft
- Aug. 1
NFL Power Rankings
- June 3
NFL Picks
- Feb. 4