By Charlie Campbell -
@draftcampbell
Solid Starter
Kareem Hunt, RB, Toledo - Round 3
The Chiefs featured a tough running game led by Jamaal Charles for many years until the past few years when Charles dealt with injuries. Spencer Ware was the top back for Kansas City in 2016, but he wore down over the course of the season. Taking Hunt in the third round of the 2017 NFL Draft made a ton of sense for the Chiefs as he is a great fit in their offense. Hunt could start out as the backup to Ware, but it wouldn't surprise me if Hunt passes Ware as the starter in Kansas City in a year or two.
Kansas City likes backs with versatility as they can hurt defenses with shifty speed as a runner and receiver. For Toledo, Hunt averaged 5.6 yards per carry in 2016 for 1,475 yards with 10 touchdowns. He also made 41 receptions for 403 yards and a touchdown. The 5-foot-10, 216-pound Hunt is a quick, shifty back who has some strength to him. He had impressive production as a sophomore as well, rackin up over 1,600 yards and 16 touchdowns. Hunt doesn't have great size, but he is a tough back who is effective in a variety of ways.
The Chiefs need to find their running back of the future after moving on from Charles, and the organizztion could use a solid running game to help rookie quarterback Pat Mahomes develop when he gets the opportunity to play. Hunt is a great fit for Andy Reid's offense, and before too long, I think he could be a solid starter for the Chiefs.
2016:
Chris Jones, DT
2015:
Mitch Morse, G
2014:
Philip Gaines, CB
2013:
Eric Fisher, OT
Most Likely To Bust
Tanoh Kpassagnon, DE, Villanova - Round 2
During training camp prior to the 2016 season, WalterFootball.com heard from sources that Villanova defensive end Tanoh Kpassagnon was an under-the-radar prospect who teams viewed as being a second-day talent for the 2017 NFL Draft. Kpassagnon validated those projections with a solid senior year and Senior Bowl. On the other hand, Kpassagnon still has some raw elements to his game, which could lead to him not panning out in the NFL.
Kpassagnon (6-6, 280) does need a lot of development for the pro game. In part because of his height and muscular build, he is a stiff defender. Kpassagnon can't bend around the corner or sink his hips to get pointed to the quarterback. Running the hoops drill and trying to improve his agility would make him a much more dangerous defender. He still is raw with hand placement along with body control as he can play too high at times. Still, Kpassagnon has great length for the NFL with strength and speed. He has a lot of athletic upside and could develop into a tough pro with good coaching, but he does have bust potential given his limitations and making a huge jump in competition from a small school to the NFL.
I do think that Kpassagnon went to a good situation to pan out as the Chiefs have excellent defensive talent around him. His best fit comes as a five-technique defensive end in 3-4 defense, which is what the Chiefs run. That position generally isn't expected to produce a big stat line, as Kpassagnon could help tie up blockers to free up edge rushers. I don't think that Kpassagnon will be a bust, but of the early selections by Kansas City, I think he has the highest bust potential.
2016:
KeiVarae Russell, CB
2015:
Chris Conley, WR
2014:
Dee Ford, OLB
2013:
Knile Davis, RB
Potential Boom Pick
Pat Mahomes II, QB, Texas Tech - Round 1
From the Kansas City draft class, Mahomes could have been the selection as the potential bust pick as he does have some boom-or-bust to his game. On the downside, Mahomes has to improve his decision-making significantly for the NFL. He also will have to transition to a pro-style offense, improve his patience as a pocket passer, and make mechanical improvements. However, Mahomes has great intangibles with an 'it' factor that could lead to him being a boom pick for the Chiefs.
Mahomes has a powerful arm with the cannon to make all the throws necessary in the pro game. He can throw the ball accurately and has some developed field vision. While Mahomes has the arm to make any throw in the NFL, he also has mobility and athleticism. He moves well in the pocket and buys time with his feet to make big plays with his arm. When plays break down, Mahomes is tremendous at improvising to make a big play for his offense. Similar to Russell Wilson or Brett Favre, Mahomes is great at improvising by using his feet to run around and then lean on his powerful arm to rifle the ball downfield when receivers break off their routes and run to an open space. All of that combines to make Mahomes a real challenge for defenses.
Obviously, the Chiefs fell in love with Mahomes to give up their first-round pick of the 2018 NFL Draft to get him. Kansas City has a good situation for Mahomes to grow with an experienced quarterback guru in Andy Reid and a veteran in Alex Smith to start this season. Mahomes can learn for a year before taking over as the starter, and that developmental time could be huge for Mahomes' long-term success in the NFL. Of the Chiefs' early round picks, I think Mahomes has the boom potential to possibly be a star.
2016:
Demarcus Robinson, WR
2015:
Marcus Peters, CB
2014:
De'Anthony Thomas, RB
2013:
Travis Kelce, TE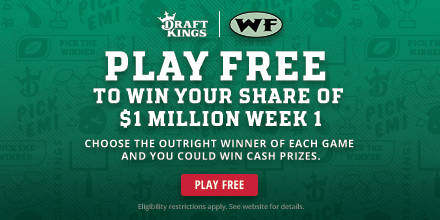 Future Depth Player
Jehu Chesson, WR, Michigan - Round 4
The Chiefs made a surprising cut of veteran wide receiver Jeremy Maclin after the 2017 NFL Draft, and that could help Chesson to emerge as solid depth player sooner than expected. Kansas City has some other young wideouts on the roster with Tyreek Hill, Demarcus Robinson and Chris Conley. While that trio has a better skill set than Chesson, Chesson (6-3, 205) also has the size to also be a contributor on special teams. He may never be a featured starter for the Chiefs, but I think he could rotate into the game and be a solid third or fourth wide receiver in the NFL.
2016:
Eric Murray, CB
2015:
Steven Nelson, CB
2014:
Aaron Murray, QB
2013:
Sanders Commings, CB
Walt's 2017 NFL Draft Grades:
10. Pat Mahomes, QB, Texas Tech: C+ Grade
This is a very tricky grade. I like Pat Mahomes. He's the only quarterback in this class I would've chosen in the first round. He can make all the throws, so he's basically the opposite of Alex Smith. I think he has to sit a year, but he can do that behind Alex Smith. So, I like that aspect of this selection. However, the Chiefs gave up a lot. A 2018 first-round selection is too costly. I know the Chiefs are getting a franchise quarterback in Mahomes, but there were going to be great quarterbacks available next year as well. I also don't think the Chiefs had to jump the Cardinals to take Mahomes. Arizona, I was told, was not going to select him at No. 13.
59. Tanoh Kpassagnon, DE/DT, Villanova: B+ Grade
Tanoh Kpassagnon is a stout run defender, and he's very big and athletic, but needs to be molded into a better, seasoned player. So, he's about a year away from being a capable starter. Notice a trend here? Alex Smith can't be happy about this pick either, but the Smith formula wasn't working. The Chiefs are now looking to build for the future, and it makes sense that they would do so. Kpassagnon is a solid choice, as he could've gone a bit earlier with no complaints.
86. Kareem Hunt, RB, Toledo: A- Grade
I really like this fit, as Kareem Hunt seems perfect for Andy Reid's offense. Hunt is a very skilled runner who is terrific at catching passes out of the backfield. He fits the range in the third round and fills a need. It would not surprise me at all if he's Kansas City's starting running point at some point in 2017.
139. Jehu Chesson, WR, Michigan: B Grade
Jehu Chesson was a mid-fifth-rounder in my mock draft. This is a bit early for him, but the Chiefs traded down to acquire him, so that helps. Kansas City had to find another receiver with Jeremy Maclin's time coming to an end soon with the team. Chesson has the athletic upside to emerge as a starter one day, and he was also productive at Michigan.
183. Ukeme Eligwe, LB, Georgia Southern: D Grade
This is just a poor pick. Ukeme Eligwe is someone with character and injury concerns. He should've been a UDFA, so there's no reason to reach like this, even if it's at the end of the fifth round.
218. Leon McQuay, S, USC: B Grade
Secondary help is always welcome, especially in the form of an athletic player with upside. Leon McQuay has that, but he's also going to frustrate with his poor tackling ability. Still, he's worth a shot here, as he fits the range.
2017 NFL Draft Team Grade: B
. Follow Walter
@walterfootball
for updates.
Kansas City Chiefs Season Preview
Comment...
2019 NFL Mock Draft
- Sept. 13
Fantasy Football Rankings
- Sept. 5
2019 NBA Mock Draft
- Aug. 13
2020 NFL Mock Draft
- Aug. 1
NFL Power Rankings
- June 3
NFL Picks
- Feb. 4