By Charlie Campbell -
@draftcampbell
Solid Starter
Jourdan Lewis, S, Michigan - Round 3
NFL defenses are playing with three cornerbacks around 70 percent of their defensive snaps, so a nickel corner plays more than a team's third linebacker. Thus, a nickelback is a starter in the current NFL. With that being the case, I think that Lewis is going to end up being a solid starter for Dallas as he is an adept cover corner who can run the route with receivers and prevent them from gaining separation.
There is a lot to like about Lewis (5-10, 188) as a cover corner. He has excellent feet to run the route with receives and keep them from getting separation. When they do gain a step, Lewis has a nice burst and excellent recoverability. He controls his body well and does a superb job of playing the ball. He has good ball skills to slap passes away and is a threat to create interceptions. Lewis also is a willing tackler who will contribute to run defense. He is an instinctive player who finds a way to make big plays.
For the NFL, Lewis will be a great fit as a slot cornerback. He has the loose hips to turn and run with fast receivers, plus the foot speed to run with them. Lewis is a great fit as a nickel corner for Rod Marinelli's defense. There could be plays where Lewis reminds Marinelli of the Tampa 2 glory days with the Super Bowl Buccaneers when he had a legend at the position with Ronde Barber. I think quickly in his NFL career, Lewis is going to be a solid starter for Dallas.
2016:
Ezekiel Elliott, RB
2015:
Chaz Green, OT
2014:
Zack Martin, G
2013:
Travis Frederick, C
Most Likely To Bust
Chidobe Awuzie, CB, Colorado - Round 2
I was obviously very wrong about Dak Prescott last year, so Dallas fans should feel good about Awuzie. Then again, I was right on the money with picking Randy Gregory and Gavin Escobar for having bust potential in the two years before. Some had Awuzie as a potential first-round pick, and I also knew some league sources who felt Awuzie should be a mid-rounder. He was a love/hate prospect, and I think he could have problems covering some of the top receivers in the NFC East, like Odell Beckham Jr., Alshon Jeffery, Brandon Marshall and Jamison Crowder. As a result, I think Awuzie could have bust potential in the NFL.
There are some issues with Awuzie, and I thought he had real bust potential entering the draft. Awuzie gives up separation because he can be slow to react and adjust to receivers. He has a "hitch in his twitch," and those issues in changing direction allow receivers to achieve late separation. Awuzie is better served by playing zone coverage off the line of scrimmage where he can break down hill or just turn and run in off-man coverage. Awuzie lacks some recovery skills and plays smaller than his listed numbers. Receivers can out compete him for 50-50 receivers. Zone also fits him better because he grabs a lot and tugs at receivers when running with them in man coverage. It wouldn't be surprising if he has some issues with holding and pass interference penalties in the NFL.
The teams that like Awuzie see a few things that had them grading him higher than the skeptics. He does have a nice skill set with size and speed. Awuzie also breaks well on the ball and displays decent instincts. He does a nice job of reading the eyes of a quarterback and reading the routes of receivers. Awuzie also is an excellent blitzer and provided some huge plays for his defense by blitzing off the edge. He is at his best driving hard downhill on routes or chasing down receivers and quarterbacks.
Prior to the 2017 NFL Draft, I said that Awuzie would fit best in a Tampa 2 defense, and he landed with a Tampa 2 legendary coach in Rod Marinelli at defensive coordinator. That fit could help Awuzie to pan out as a pro, but of the Cowboys' early rounders, I think he has the most bust potential because of his issues with giving up separation to receivers.
2016:
Dak Prescott, QB
2015:
Randy Gregory, DE
2014:
Anthony Hitchens, LB
2013:
Gavin Escobar, TE
Potential Boom Pick
Taco Charlton, DE, Michigan - Round 1
This offseason, Jerry Jones said the Cowboys needed a "war daddy" to get after the quarterback. Dallas was very fortunate to potentially land one late in the first round because typically edge rushers with Charlton's skill set don't fall that late in an NFL draft. The 6-foot-6, 277-pounder had 9.5 sacks last year for Michigan and really was tremendous late in the year against good competition. Charlton is big, fast and athletic with a ton of upside to develop in the NFL.
In the ground game, Charlton is impressive. Sources have said they were impressed with his ability to hold his gap, fight off blocks, and make tackles at the point of attack. He is strong to get free of offensive linemen with the speed to make tackles outside of his gap. Charlton is a quality run defender entering the NFL.
Charlton looks like he could be a double-digit sacker who puts a lot of pressure on the quarterback. Charlton is fast off the line with a good get-off and speed that catches offensive linemen by surprise. He is fast to turn the corner and can use his hands at the same time as his feet. Despite a lack of experience, Charlton shows some variety in moves, including an outside rip move and a spin back to the inside. When Charlton gets to the quarterback, he puts them down hard with some rattling hits. Charlton is also fast in pursuit and closes in a hurry. He is a great athlete with a ton of upside for the NFL.
If Charlton works hard and takes to the coaching he gets from Rod Marinelli and his staff, he could be a dynamic pass rusher for Dallas. With DeMarcus Lawrence and David Irving, Charlton should have one-on-one matchups. Charlton's skill set and upside make me think he could be a boom pick for the Cowboys.
2016:
Jaylon Smith, LB
2015:
Byron Jones, S
2014:
DeMarcus Lawrence, DE
2013:
Terrance Williams, WR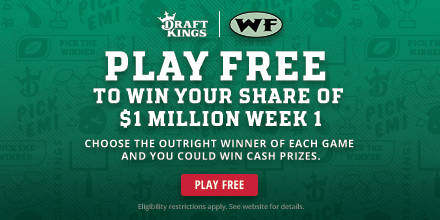 Future Depth Player
Ryan Switzer, WR, North Carolina - Round 4
The Cowboys needed some receiver depth behind starters Dez Bryant, Terrance Williams, and Cole Beasley. Dallas addressed the depth with Switzer in the fourth round. In 2016, Switzer totaled 96 receptions for 1,112 yards and six touchdowns. He had modest production as a junior (55-697-6), sophomore (61-757-4) and freshman (32-341-3). Switzer (5-8, 179) was a very productive receiver for North Carolina, but is very undersized for the NFL. I don't think Switzer can be a starter given his stature, but he could be a solid backup slot receiver who contributes as a fourth or fifth receiver.
2016:
Charles Tapper, DE
2015:
Damien Wilson, LB
2014:
Ben Gardner, DE
2013:
Joseph Randle, RB
Walt's 2017 NFL Draft Grades:
28. Taco Charlton, DE, Michigan: A- Grade
One team told us early in the draft process that they regarded Taco Charlton as a top-10 prospect. That changed a bit throughout the spring, but Charlton still provides solid value at No. 28 overall. Charlton is a long, athletic player. The concern is that he's a 1-year wonder, but he's very talented and could potentially solve Dallas' pass-rushing woes. I had Charlton going at No. 21, so the Cowboys did well by being patient and taking one of the better players remaining on the board.
60. Chidobe Awuzie, CB/S, Colorado: B Grade
There are definitely mixed reviews about Chidobe Awuzie. One team thought he was good enough to be chosen in the top 20, but they had a better player fall into their laps. Two other teams had Awuzie marked as a fourth-round prospect. There are questions about Awuzie's deep speed, but he did run a 4.44 at the combine. He has great athleticism, which the Cowboys like, and he fills a big need.
92. Jourdan Lewis, CB, Michigan: A- Grade
The Cowboys have taken lots of chances on troubled players, so it's no surprise that they've decided to take a shot on Jourdan Lewis. The Michigan product was charged with domestic violence a month ago. He's a terrific talent who would've gone much earlier had he been clean off the field, but he's worth the risk toward the end of the third round.
133. Ryan Switzer, WR, North Carolina: C- Grade
Ryan Switzer was like the college football version of Cole Beasley last year, but he's not a projection like Beasley for the NFL, as he tested very poorly athletically. However, he could become a dynamic special-teamer for the Cowboys. I had him in the seventh round, but Switzer could score some touchdowns as a returner.
191. Xavier Woods, S, Louisiana Tech: A Grade
I had the Cowboys selecting Xavier Woods in the fourth round, so I love this value. Woods is an athletic player with great play-making ability, so he could start for Dallas at some point. He's not a great tackler, but that's his only real blemish.
216. Marquez White, CB, Florida State: B+ Grade
I slotted Marquez White at the end of the fifth round, so the Cowboys are getting some value at this spot. It makes sense for them to select yet another cornerback, given their colossal need at the position. White isn't very athletic, and he'll struggle in run support, but he had some nice tape at Florida State and has nice size (6-0, 194). This is a solid pick.
228. Joey Ivie, DT, Florida: C+ Grade
I didn't have Joey Ivie as being drafted in my mock, but he was close at least. Still, it's unlikely that he'll make Dallas' roster, though I do understand why the Cowboys would go after defensive line depth.
239. Noah Brown, WR, Ohio State: B- Grade
Noah Brown made a huge mistake by declaring early, falling all the way to the middle of the seventh round. He had very little production at Ohio State, and he doesn't have intriguing athleticism at all, so it's not a surprise that he fell this far. He's going to regret his decision for a very long time, as I'll be surprised if he makes Dallas' 53-man roster. I don't mind taking a chance on him, but it's disappointing to see this happen.
246. Jordan Carrell, DT, Colorado: B- Grade
Jordan Carrell tested well at his pro day, which is why Dallas drafted him. His production was just OK, not great, at Colorado. It might be difficult for Carrell to make the roster, but perhaps he'll emerge in a couple of years after being on the practice squad.
2017 NFL Draft Team Grade: A-
. Follow Walter
@walterfootball
for updates.
Dallas Cowboys Season Preview
Comment...
2019 NFL Mock Draft
- Sept. 13
Fantasy Football Rankings
- Sept. 5
2019 NBA Mock Draft
- Aug. 13
2020 NFL Mock Draft
- Aug. 1
NFL Power Rankings
- June 3
NFL Picks
- Feb. 4