By Charlie Campbell -
@draftcampbell
Solid Starter
Jalen Tabor, CB, Florida - Round 2
For much of the 2017 NFL Draft process, Tabor was viewed as a first-round talent. He served as a phenomenal cover corner for Florida over the past three seasons, making a lot of big plays to help the superb program's defense. Tabor slid to the second round of the 2017 NFL Draft because of speed concerns, but sources from other teams regularly compared Tabor to Josh Norman, and Tabor could quickly turn into a solid starter for Detroit.
There is a lot to like about Tabor for NFL. He is very good at running the route and preventing separation from wide receivers in the short to intermediate part of the field. Tabor has quick feet, length, and is put together well. He uses his quickness and athleticism to stay with wideouts in and out of their breaks, which puts him in good position to drive on the ball, and he also breaks on the ball extremely hard. That all leads to him knocking away and picking off passes. Tabor also has good hands and times his contact well to cause incompletions rather than draw penalties. He is comfortable when the ball comes his direction, so you don't see him getting caught out of position very much in the short to intermediate part of the field.
While Tabor can be a gambler, he has good instincts, and those, combined with his ball skills, make him a real threat to pick off passes. Tabor is good at reading plays and the quarterback's eyes to jump routes for interceptions. In his NFL career, Tabor could be one of the more productive cornerbacks in terms of picking off passes. He also possesses the flexiblity to play off-man, press-man and zone coverages. Tabor is excellent at defending the underneath part of the field. Some team sources feel that Tabor could be a big nickelback as well as starting as an outside corner.
The big problem for Tabor is deep speed. He can struggle when plays get behind him and fast receivers can achieve separation on him downfield. Tabor gambles and guesses too much, so he is going to need to play with more discipline. Other teams had some off-the-field concerns with Tabor and his maturity, but they say he is a bright kid who loves the game and comes alive when talking about football.
For the Lions, Tabor is a great fit across from Darius Slay. Tabor could be a real asset as their No. 2 corner. The speed and risk-taking issues could lead to Tabor not being a boom pick, but I think he is a safe pick to turn into a quality starter for Detroit.
2016:
Taylor Decker, OT
2015:
Laken Tomlinson, G
2014:
Travis Swanson, C
2013:
Darius Slay, CB
Most Likely To Bust
Michael Roberts, TE, Toledo - Round 4
There weren't a lot of good options to select as I think the Lions had a really good draft, but I do see some avenues for Roberts not to work out in the NFL. I often had Roberts mocked to the Lions in the leadup to the 2017 NFL Draft as they were in the market for some tight end depth. Eric Ebron is Detroit's receiving tight end, but the team could use a blocking tight end to pair with him.
Roberts (6-4, 270) is a big body and a blocking tight end, but he isn't dominant as a blocker. He fits as a Y (blocking) tight end, although he isn't overwhelming in that role. As a receiver, Roberts has some limitations in terms of speed and athleticism while also having an issue with some dropped passes. Even blocking tight ends need to make some minor receiving contributions to survive in the NFL in order to be used in short-yardage and goal-line packages. Roberts wasn't drafted to be a starter, but his limitations could cause him not to pan out in the NFL and be a busted pick for Detroit.
2016:
A'Shawn Robinson, DT
2015:
Alex Carter, CB
2014:
Eric Ebron, TE
2013:
Ezekiel Ansah, DE
Potential Boom Pick
Jarrad Davis, LB, Florida - Round 1
Sources at other teams compared Davis to Jonathan Vilma, which makes a lot of sense. Both are fast linebackers with excellent instincts. The Lions had to improve their linebackers this offseason, and Davis was an immediate upgrade for Detroit with its first-round pick.
Davis is a rare linebacker with a great skill set. He is very fast, owning sideline-to-sideline speed that allows him to cover a ton of ground. Davis is explosive as a runner and as a hitter, with some real shock that surprises offensive linemen and ball-carriers. Davis also is a team leader who loves football. He is the epitome of the field general to call the plays, make the checks, and be a motivator in the huddle. Players who have played against Davis, have told WalterFootball.com that he is the real deal and is a terrific player.
In the ground game, Davis is all over the field as a run defender. Routinely, his tape shows plays where he was phenomenally quick at reading the play and darting into the backfield to blow the play up. Not only does Davis explode into the backfield, he flies to the sideline, and throws his body around at the line of scrimmage.
Davis shows skills in the passing game and is a dangerous blitzer. In the short to intermediate zone, he does well at picking up receivers and also has shown some ball skills. As a professional, Davis could be an asset as a linebacker weapon to neutralize receiving-threat tight ends and running backs in man-to-man coverage. Davis should be a true three-down defender in the NFL.
Davis has three-down starting potential as soon as his rookie season. He could be a great fit as a Mike (middle) or Will (weakside) linebacker in the Lions' defense. I think Davis is going to be a Pro Bowler for Detroit if he can stay healthy and will be difference-maker for the franchise for many years to come.
2016:
Graham Glasgow, C
2015:
Ameer Abdullah, RB
2014:
Kyle Van Noy, LB
2013:
Larry Warford, G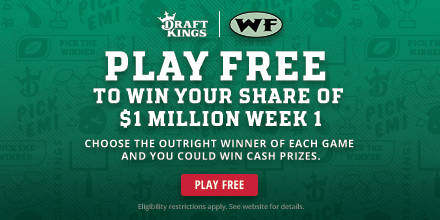 Future Depth Player
Brad Kaaya, QB, Miami - Round 6
The Lions ended Kaaya's fall late in the 2017 NFL Draft, and that was a good landing spot for Kaaya to have a career as a backup quarterback. Detroit is expected to extend the contract of franchise quarterback Matthew Stafford, so Kaaya won't be viewed as a starter of the future. If Kaaya plays well in the preseason and whenever he gets on the field in an actual game, he could turn himself into a commodity who other teams could be interested in trading for.
Kaaya, however, seems to have the personality where he would be happy to be a backup. He possesses a better physical skill set than current Lions backup Jake Rudock, so if Kaaya learns the offense, he could quickly become their No. 2. The Lions are a good team for Kaaya to build a backup quality career, and it would be surprising if he ever becomes 'the guy' at a NFL team. Still, Kaaya could be a good backup quarterback in the NFL.
2016:
Miles Killebrew, S
2015:
Quandre Diggs, CB
2014:
Larry Webster, DE
2013:
Devin Taylor, DE
Walt's 2017 NFL Draft Grades:
21. Jarrad Davis, LB, Florida: B Grade
Over Reuben Foster? Hmm... Jarrad Davis saw his stock rise late in the process once teams realized that he had top-five intangibles, so he projects to be a great team leader for the Lions. He also fills a huge need here, as the Lions lost DeAndre Levy this offseason. Detroit still has many defensive holes to fill, but selecting Davis is a nice start. That said, the Lions could regret not taking Foster down the road.
53. Jalen Tabor, CB, Florida: B+ Grade
Remember when Jalen Tabor was a first-round pick? I certainly remember, but he killed his once-fantastic draft stock with off-the-field issues and a horribly slow 40 time in the pre-draft process. It's not a surprise he dropped this far, and I thought he could fall even further. I think there's some value with Tabor, but I'm not crazy about this pick. It makes sense, though.
96. Kenny Golladay, WR, Northern Illinois: D Grade
The bad picks are beginning to come in! This isn't quite a Millen grade - although it is Detroit taking a receiver - but it's still pretty discouraging to see something like this. Kenny Golladay has nice hands and won't drop many passes as a result, but he struggles to run routes, which is very important. Golladay is raw and may not be ready to contribute for quite some time, making this a dubious selection.
124. Jalen Reeves-Maybin, LB, Tennessee: C Grade
I'm shocked the Lions selected a player with a poor 3-cone time. Jalen Reeves-Maybin barely played last year because of a shoulder injury, so I expected him to go later on Day 3. This seems like a reach, though not an egregious one. Reeves-Maybin seems like a career special-teamer.
127. Michael Roberts, TE, Toledo: B Grade
Michael Roberts was very productive at Toledo this past season, but doesn't have much experience beyond that. He's also a poor blocker, and he didn't test well at the combine. Roberts makes sense here in the fourth round, however, as he could emerge as a reliable pass-catcher for Matthew Stafford.
165. Jamal Agnew, CB, San Diego: D Grade
I had Jamal Agnew as a UDFA, so I'm not a fan of this pick. I won't give any team a Millen at this juncture, but it's close. Agnew is not a very good athlete, and he's only 5-9, so he could really struggle to make the roster.
205. Jeremiah Ledbetter, DE, Arkansas: B- Grade
I didn't have Jeremiah Ledbetter getting drafted, but I easily could have, as Ledbetter is a long-armed defensive end with solid athleticism. He didn't have the greatest production at Arkansas, but he has potential.
215. Brad Kaaya, QB, Miami: B+ Grade
Brad Kaaya would be the top quarterback prospect in this class if he could play seven-on-sevens with a clean pocket the whole time. Unfortunately for Kaaya, that's not realistic. He has zero pocket awareness, so he has a lot of work to do if he wants to be a viable quarterback in the NFL. He does have the potential though, so I like the Lions picking him with the idea of trading him if they can develop him.
250. Pat O'Connor, DE, Eastern Michigan: C+ Grade
I didn't have Pat O'Connor on my board, so I'm not a big fan of this pick. I don't hate it though, as O'Connor has great leadership skills and could contribute on special teams.
2017 NFL Draft Team Grade: C
. Follow Walter
@walterfootball
for updates.
Detroit Lions Season Preview
Comment...
NFL Picks
- Sept. 24
2019 NFL Mock Draft
- Sept. 20
Fantasy Football Rankings
- Sept. 5
2019 NBA Mock Draft
- Aug. 13
2020 NFL Mock Draft
- Aug. 1
NFL Power Rankings
- June 3