By Charlie Campbell -
@draftcampbell
Solid Starter
Curtis Samuel, WR, Ohio State - Round 2
The Panthers were in need of some receiving help this offseason. They lost Ted Ginn in free agency; Devin Funchess has been a disappointment thus far; and Kelvin Benjamin has seen his weight ballon. Carolina needed to inject more speed and play-making ability into its offense. The organiization did that by adding Christian McCaffrey in the first round and followed that up with an explosive receiving threat in Samuel in Round 2.
Samuel was a dangerous weapon for the Buckeyes, and sources have compared Samuel to Percy Harvin in terms of being a fast, explosive play-maker who is a hybrid wide receiver/running back. For the NFL, Samuel would be a great weapon for a creative offensive coordinator who uses him in a variety of ways. Samuel could work as an outside receiver, slot receiver and running back. He has sheer speed to burn cornerbacks with straight go routes or slants down the field. His quickness, athleticism and explosiveness can take defenders by surprise as he runs straight past them. Sources say that Samuel is a good route-runner as a wideout even though he split time at two positions for the Buckeys.
Even if you eliminate Samuel as a running back, he is an explosive wide receiver. Samuel will be a good weapon to line up on the outside and challenge defenses vertically. He can achieve quick separation with his speed and explosiveness with tremendous run-after-the-catch skills. Samuel is the kind of receiver who can take a quick slant to the end zone from any place on the field.
I think Samuel will be more of a solid starter than a boom pick because he won't get the opportunities of a No. 1 receiver or tailback. Those will touches will go to McCaffrey, Benjamin and tight end Greg Olsen. Still, I believe that Samuel will be a good contributor and bring a big-play element to the Carolina offense.
2016:
Daryl Worley, CB
2015:
Shaq Thompson, LB
2014:
Trai Turner, G
2013:
Kawann Short, DT
Most Likely To Bust
Daeshon Hall, DE, Texas A&M - Round 3
Among the Panthers' draft class, Hall stood out to me as a potential bust. He was an underachiever at Texas A&M as he has a very good skill set and saw single-block opportunities across from Myles Garrett, yet was unable to put together solid production over his time with the Aggies. Hall has the ability to play in the NFL, but I'm not confident that he will develop into a solid contributor.
In 2016, Hall notched only 4.5 sacks despite Garrett drawing tons of attention on the other side. As a junior, Hall had seven sacks, but four of them came in a single game against Louisville in the season opener when the Aggies exploited a terrible offensive line for a huge day of sacks. Hall (6-5, 265) has NFL size and speed, but he never played up to his skill set. There were plenty of games where he was getting blocked one-on-one by a player who had no business shutting him down. Hall left a lot of plays and opportunities on the field.
Perhaps Carolina can develop Hall into a good pro, and maybe he will learn behind Julius Peppers and Charles Johnson. Still, Hall didn't produce in college, so I have a hard time seeing that reversing against better players in the NFL. Among Carolina's early round picks, Hall looks a serious candidate to have bust potential.
2016:
James Bradberry, DB
2015:
Devin Funchess, WR
2014:
Kelvin Benjamin, WR
2013:
Edmund Kugbila, G
Potential Boom Pick
Christian McCaffrey, RB, Stanford - Round 1
McCaffrey was one of the top play-makers in the 2017 NFL Draft, and I think he will be a great fit in Carolina. He is a hard worker, intelligent, and a team leader who pushes his teammates to work harder and be better. The Panthers; running game was very disappointing last year, and McCaffrey should quickly turn that around for them.
As a runner, McCaffrey is a play-maker. He is fast, sudden, and a threat to rip off a big gain on any touch. He has moves in the open field to juke defenders or weave around them with excellent cutting ability. McCaffrey has a tremendous burst to break into the open field. He also has great vision and cutting ability. While he isn't the biggest of backs, he can be tough running between the tackles.
What really sets McCaffrey apart as a runner is his acceleration and explosiveness. He was a home-run hitter for Stanford and a threat to rip off a huge gain every time he touched the ball. McCaffrey has a nice first-step and darts through the hole to get into the second level of the defense. In the open field, he has a second gear to pull away from defenders and also is very elusive. He can use his feet, vision and agility to weave around defenders. McCaffrey isn't a power runner who simply runs over tacklers, but he does finish his runs well and can pick up some yards after contact. McCaffrey has good balance to keep his feet, runs with an excellent body lean, and is a patient runner to set up his blocks.
The NFL is a passing-driven league, and McCaffrey fits it perfectly in that regard as he is a tremendous receiving back. As a receiver, he has soft hands and is a very good route-runner. He could end up being one of the better receiving backs in the NFL. In blitz protection, McCaffrey is a willing blocker and doesn't shy away from contact. Once he gets some development with learning NFL blitz schemes, he should be a real asset in the passing game. McCaffrey is an excellent returner on special teams, but as a pro, he probably won't be called on to do that because his team will want to protect him.
The Panthers have allowed Cam Newton to take a beating in recent years, and the NFL hasn't helped by not calling obvious roughing-the-passer penalties on defenses. Adding McCaffrey to the backfield will allow Carolina to lean more on the ground game and keep Newton from having to pass as much. If McCaffrey can hold up under the NFL pounding, he could be a star back for Carolina.
2016:
Vernon Butler, DT
2015:
Daryl Williams, OL
2014:
Kony Ealy, DE
2013:
Star Lotulelei, DT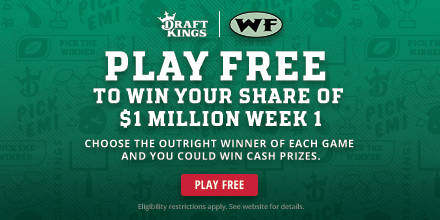 Future Depth Player
Corn Elder, CB, Miami - Round 5
The Panthers drafted a lot of cornerbacks in the 2016 NFL Draft after losing Josh Norman to the Redskins. Carolina reinforced its depth and competition with Elder in the 2017 NFL Draft. The 5-foot-10, 183-pounder doesn't have the size to be a starter, but he is a quick and athletic corner who is good at running the route to prevent separation. Elder is a gritty defender who plays with an edge and could turn into a contributor as a nickel or dime cornerback behind the Panthers' starters on the outside. He also should be a contributor on special teams. Elder may not turn into a starter, but he could be a nice depth player for Carolina.
2016:
Zach Sanchez, CB
2015:
Cameron Artis-Payne, RB
2014:
Tre Boston, S
2013:
Kenjon Barner, RB
Walt's 2017 NFL Draft Grades:
8. Christian McCaffrey, RB, Stanford: B+ Grade
Credit to Joe Person for first linking Christian McCaffrey to the Panthers. McCaffrey checks off all the boxes for the Panthers. He's everything Carolina looks for in a prospect, and he fills a huge need at running back. He's extremely versatile, and Cam Newton will love working with him. Carolina's offense was stagnant last year. Part of that was Newton being hurt, but a major factor was the lack of weapons at Newton's disposal beyond Greg Olsen and Kelvin Benjamin. That will no longer be the case with McCaffrey now in the mix.
40. Curtis Samuel, WR, Ohio State: A- Grade
The Panthers were expected to address their lack of speed at receiver in the wake of the Ted Ginn departure. Curtis Samuel certainly qualifies, as he should be able to emulate what Ginn brought to the offense and special teams. Hopefully he doesn't drop as many passes. Samuel is a solid selection, as he fits the range at this spot. Cam Newton has to be thrilled with these new weapons.
64. Taylor Moton, OT, Western Michigan: B Grade
I'm not sure Taylor Moton will be able to fix Carolina's offensive tackle needs, but it's slim pickings as far as that position is concerned in this class. Moton is a fine choice, as he could play either tackle or guard for the Panthers. He fits the range at the bottom of the first round.
77. Daeshon Hall, DE, Texas A&M: C Grade
The Panthers moved up about 20 spots to select Daeshon Hall, surrendering a fourth-round pick in the process. I'm not sure it's worth it, as there still plenty of talented edge rushers still on the board. Daeshon Hall is a good one, as he possesses very good athleticism. He fills a need as a successor for Charles Johnson, but I don't like the trade.
152. Corn Elder, CB, Miami: B Grade
Corn Elder may sound like an aging farmer, but he's really a raw cornerback who is still learning the position after transitioning from running back. Elder fits the range in the fifth round, and he could be a decent slot corner for the Panthers down the road.
192. Alexander Armah, FB, West Georgia: D Grade
I'm not sure why Alexander Armah was drafted. He wasn't anywhere close to being on my board, and there were several better fullbacks available.
233. Harrison Butker, K, Georgia Tech: C- Grade
We didn't have Harrison Butker in our kicking rankings, so I don't know what to make of this. Surely, the Panthers could've signed him as a UDFA. I don't understand the logic behind this selection.
2017 NFL Draft Team Grade: B+
. Follow Walter
@walterfootball
for updates.
Carolina Panthers Season Preview
Comment...
NFL Picks
- Sept. 24
2019 NFL Mock Draft
- Sept. 20
Fantasy Football Rankings
- Sept. 5
2019 NBA Mock Draft
- Aug. 13
2020 NFL Mock Draft
- Aug. 1
NFL Power Rankings
- June 3