By Charlie Campbell -
@draftcampbell
Solid Starter
Chris Wormley, DE, Michigan - Round 3
Prior to the 2017 NFL Draft, I had heard from sources that the Ravens loved Wormley and Alabama linebacker Tim Williams. Both were great fits for Baltimore, and I had them both mocked to the Ravens on the second day of the draft. Williams has boom-or-bust potential because he is a first-round talent as a pass-rusher, but has massive off-the-field issues. Wormley is a perfect fit as a five-technique defensive end in Baltimore's 3-4 defense and quickly should emerge as a solid starter.
Wormley is a tough run defender who has some quickness and a burst to close when he breaks free. He is very strong at the point of attack and has good technique not to play too high. In terms of gap integrity, Wormley is very reliable to control his gap and stuff runs that come at him. There is no doubt that he should be a sturdy base end in the NFL and an asset in run defense.
In the pass rush, Wormley has the strength to shed blocks and the quickness to close. He has active hands to fight off blocks and enough speed to get upfield, but isn't a blinding edge rusher and doesn't possess an elite get-off. Thus, he's perfect as a five-technique who can contribute some pass rush while also freeing up outside linebackers to get after the quarterback.
The once-great Baltimore defense has fallen back in recent years in large part because a lot of its good players got old. The Ravens have needed more solid blue-collar lunch-pail defenders, and Wormley fits that perfectly. He also is a very intelligent, hard-working, and high-character young man. He has ideal length and strength to be a five-technique defensive end in a 3-4 defense. With his professionalism and skill set, Wormley should be a solid starter very quickly in his NFL career.
2016:
Ronnie Stanley, OT
2015:
Maxx Williams, TE
2014:
C.J. Mosley, LB
2013:
Arthur Brown, LB
Most Likely To Bust
Tyus Bowser, LB, Houston - Round 2
The Ravens have been aggressive at drafting edge-rushing talent in the past two drafts, with Bowser being one of those acquisitions. In 2016, Baltimore took Kamalei Correa in the second round, and the team followed up with Bowser in the second round of 2017. The most talented young edge rusher the Ravens have is 2017 third-round pick Tim Williams, who would have been a first-round pick if it weren't for failed drug tests at Alabama. Meanwhile, Elvis Dumervil was released this offseason and Terrell Suggs is nearing the end of his great career. I'm not sure, however, that Bowser will pan out in the NFL because his instincts are somewhat lacking and the 6-foot-2, 244-pounder is a touch undersized for outside linebacker.
In speaking with scouting sources at other teams, they said that Bowser is athletic with explosive speed and edge-rushing skills for the NFL. He is very good in space and versatile as a run-and-chase pursuit defender. However, his instincts need development and he will have to get quicker to read his keys as a more traditional linebacker in the NFL. Offenses will challenge his ability to make reads and will run at him consistently.
The lack of instincts and being more of a great athlete has me concerned that Bowser has bust potential for the NFL. If Williams stays out of trouble, I could see him being the No. 1 pass-rusher for Baltimore while Correa and Bowser could rotate on the other side. Of the Ravens' early round picks from 2017, Williams was risky from an off-the-field perspective, I think Bowser was the riskiest from an on-the-field perspective.
2016:
Bronson Kaufusi, DE
2015:
Carl Davis, DT
2014:
Timmy Jernigan, DT
2013:
Brandon Williams, NT
Potential Boom Pick
Marlon Humphrey, CB, Alabama - Round 1
In the preseason before the start of the 2016 season, WalterFootball.com was first to report that in speaking to sources at multiple teams that they really liked Humphrey and already viewed him as a high first-round talent from scouting training-camp practices. Teams felt Humphrey had a great skill set with size, speed and athleticism. He put his talent on display with an excellent season for Alabama, and if it weren't for one flaw, he could have been a top-10 pick.
Humphrey is a well-rounded prospect who does everything well. He is very good at preventing separation as he can vertically stay with speed wideouts and run the routes with receivers, plus has the size and physicality to match up with big wideouts. Hupmhrey is a tough defender who is smart and generally has good eye discipline. He is good at jamming receivers and turning and running with them downfield. Hupmhrey flashes ball skills to slap passes away or pick them off. He also is a good tackler and willing run defender.
Sources feel that Humphrey's only real flaw is that he had issues playing the ball last season. On his bad plays, Humphrey had receivers blanketed and didn't allow separation, but they made receptions over him as he wasn't doing a good job of playing the ball. That is the one issue that Humphrey needs to fix for the NFL. If the Ravens provide him with good coaching, Humphrey has the skill set and upside to become a shutdown corner.
For the NFL, Humphrey is a versatile defender who could be a No. 1 corner for the Ravens. He has ability to play press-man, zone, or off-man coverages. He also is big, physical, tough and fast. If Humphrey gets better at playing the ball, he will be a complete player, and if he does that, I think he will be a Pro Bowl corner for the Ravens.
2016:
Kamalei Correa, LB
2015:
Breshad Perriman, WR
2014:
Terrence Brooks, S
2013:
Matt Elam, S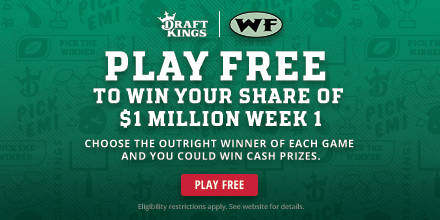 Future Depth Player
Jermaine Eluemanor, G, Texas A&M - Round 5
The 6-foot-4, 332-pound Eluemunor is a good athlete who has the potential to be a swing backup at guard and tackle. He was inconsistent at right tackle for Texas A&M last year, but he has a nice skill set with size, strength and athleticism; however, he is inexperienced and raw. That isn't surprising as Eluemunor started late in football after growing up in the United Kingdom. He is a project who needs a lot of coaching on technique. Eluemunor may not develop into a starter, but he could be a solid backup guard and tackle who is valuable as a sixth or seventh offensive lineman.
2016:
Tavon Young, CB
2015:
Buck Allen, RB
2014:
Brent Urban, DE
2013:
John Simon, LB
Walt's 2017 NFL Draft Grades:
16. Marlon Humphrey, CB, Alabama: B Grade
I had the Ravens picking an Alabama player in Cam Robinson. Going into this pick, I thought they'd take a falling Alabama player in Jonathan Allen. And yet, they selected an Alabama player in Marlon Humphrey. All three would've made a ton of sense, though I think Baltimore could regret not taking Allen. Humphrey is a solid selection, however. He was the consensus No. 2 cornerback in this class with Gareon Conley taken off the board, and he fills a big need for the Ravens and their declining defense.
47. Tyus Bowser, DE/OLB, Houston: A- Grade
The Ravens clearly needed a pass-rusher this offseason. They struggled to get to the quarterback in 2016 for the most part, and they ended up losing Elvis Dumervil on top of that. Terrell Suggs doesn't have much time left, but now they have Tyus Bowser to breathe some fire into a poor pass rush. Bowser broke out of his shell at the combine, and there was some discussion that he could be chosen at the end of the first round. This is good value for Baltimore.
74. Chris Wormley, DE/DT, Michigan: A Grade
I love this pick. Chris Wormley doesn't have great upside, but he's very versatile and has great leadership skills. The Ravens needed someone like him after trading Timmy Jernigan, and I thought he could've been chosen a round earlier than he ended up going. This is another solid move by Ozzie Newsome.
78. Tim Williams, DE/OLB, Alabama: A Grade
Tim Williams was once considered a first-round prospect. However, off-the-field issues and average testing sunk his stock. Still, he's a great prospect, and I think he's worth the gamble in the third round. Baltimore had to obtain another edge rusher, and Williams provides great value. Despite his issues, I still thought he had a chance to be chosen in the second round.
122. Nico Siragusa, G, San Diego State: A+ Grade
This might be the best pick in the fourth round, though that award could go to the team that selects Desmond King. Siragusa could've been chosen in the second round. He's a tough, smart, productive guard with some great athleticism. It would not surprise me if he makes the Pro Bowl at some point.
159. Jermaine Eluemunor, G, Texas A&M: A- Grade
Jermaine Eluemunor is physically gifted, but doesn't have much experience playing football. He has tremendous upside though, so I like taking a chance on him in the middle of the fifth round. I think he could've gone a bit earlier than this, so I like this pick.
186. Chuck Clark, CB/S, Virginia Tech: C Grade
Chuck Clark was a borderline draftable prospect for me who never made an apperance in my mock draft. He's versatile in that he can play both cornerback, safety and special teams, but he doesn't have a true position. He'll just be a backup and special-teamer.
2017 NFL Draft Team Grade: A
. Follow Walter
@walterfootball
for updates.
Baltimore Ravens Season Preview
Comment...
NFL Picks
- Sept. 22
2019 NFL Mock Draft
- Sept. 20
Fantasy Football Rankings
- Sept. 5
2019 NBA Mock Draft
- Aug. 13
2020 NFL Mock Draft
- Aug. 1
NFL Power Rankings
- June 3