By Charlie Campbell -
@draftcampbell
Solid Starter
JuJu Smith-Schuster, WR, USC - Round 2
Pittsburgh has been one of the best teams in the NFL for developing wide receiver talent. Mike Wallace and Antonio Brown were taken in the mid-rounds before turning into play-makers, with Brown becoming one of the league's best wideouts. Martavis Bryant has flashed as well when on the field; however, the Steelers needed a complement to Brown given Bryant's challenges with staying out of trouble and on the field. Quickly in his NFL career, Smith-Schuster could be a perfect No. 2 possession receiver for Pittsburgh.
Smith-Schuster is a big, strong, possession receiver. For USC, he used his size and strength to make catches over defensive backs for 50-50 passes, which made him very dangerous in the red zone. Even though he isn't very fast, Smith-Schuster has some excellent run-after-the-catch skills. He can pick up yards by getting North and South while also being tough to tackle in open field. On wide receiver screens, Smith-Schuster is dangerous.
Smith-Schuster could struggle to separate from NFL cornerbacks, who will be able to run with him. It also will be harder to complete 50-50 passes against them because they're bigger than the corners Smith-Schuster typically faced in college. Smith-Schuster is not vertically explosive either, so separating will be a challenge in his route-running. He doesn't project as a true No. 1 receiver because he doesn't have elite speed.
Smith-Schuster is a physical receiver who could be a great fit in Todd Haley's offense as a Z (flanker) receiver. Smith-Schuster is a very good running quick slants, digs and crosses. Those are the basic routes of the West Coast offense, and Smith-Schuster will be perfect to run those routes in Haley's scheme. With Brown on the other side, Smith-Schuster will see single coverage, and he could be an excellent third-down and red-zone weapon for Pittsburgh. Before long, Smith-Schuster should be the Steelers' No. 2 receiver, and it wouldn't surprise me if he becomes one of the better complementary wideouts in the NFL.
2016:
Artie Burns, CB
2015:
Sammie Coates, WR
2014:
Stephon Tuitt, DE
2013:
Markus Wheaton, WR
Most Likely To Bust
James Conner, RB, Pittsburgh - Round 3
This came down to Conner and fourth-round pick Josh Dobbs as I think both Conner and Dobbs won't pan out as players in the NFL. As a third-day pick, it isn't much of a bust if Dobbs doesn't work out. Teams do expect to get future starters on the second-day of a draft, so if one of those picks doesn't work out, it is much more painful. Conner is an inspiration with his victory over cancer and a knee injury, so I hope I'm wrong in this projection of him being a pick who is most likely to bust.
As one could expect, Conner doesn't look like quite the same player as he was before his knee injury and his victory over cancer. Sources said it may have been in Conner's best interest to play one more year of college football and get all the way back before going into the 2018 NFL Draft, but he decided to enter the 2017 NFL Draft. Thus, it is an unknown if Conner will ever get back to the quickness and power he had before the knee injury and illness.
Sources with other teams say they gave Conner late-round grades, so he was a reach for Pittsburgh at the end of the third round. Conner will start out as a backup to Le'Veon Bell, which is a good situation for Conner to continue to work his way back. Steelers fans should take solace in that I had Bell for this category in 2013. Bell was much heavier at Michigan State and transformed himself into a different player in the NFL, so perhaps Conner will follow suit with the Steelers. I'm not convinced, however, that Conner has the speed to hit the hole in the NFL. He could end up being more of a back for short-yardage and goal-line situations rather than becoming a true three-down starter. Conner could end up being a bust.
2016:
Sean Davis, DB
2015:
Senquez Golson, CB
2014:
Dri Archer, RB/WR
2013:
Le'Veon Bell, RB
Potential Boom Pick
T.J. Watt, LB, Wisconsin - Round 1
One player WHO I was completely wrong about coming out of college was Jarvis Jones. After he dominated for two years at Georgia, I thought HE would be a good pro. With Jones being a bust, the Steelers still had a need for a long-term edge rusher, and Watt could end up being a boom pick for Pittsburgh. He has a lot of upside and looked like he was just scratching the surface of his potential last year at Wisconsin.
I think that Watt could end up being a Pro Bowl edge rusher in a 3-4 defense. He has speed, active hands to fight off blocks, and functional strength. Watt has a great motor and is relentless. Sound familiar? Like his older brother J.J., T.J. Watt looked like he was just scratching the surface of his potential at Wisconsin as he brings a ton of upside to the NFL. T.J. Watt gives a good second effort and is able to bend or cut around defenders. He does a really nice job of slapping down blockers hands to get free of them. He has the quickness to go around the corner and will be even better as he learns more pass rushing moves. T.J. Watt may not have the speed, explosion, and athleticism of his older brother, but he still has a lot of upside to become a better player in the years to come.
Watt was really tough at setting the edge in the ground game for Wisconsin last year. Often, he was strong enough to hold his ground and get off blocks. Watt also would fire into the backfield to disrupt perimeter runs, and on plays where he went unblocked by design, Watt showed the quickness to get to the ball-carrier from the backside. In the NFL, Watt should continue to get better, and I think he will be an asset as a run defender in a 3-4 defense as an outside linebacker.
James Harrison can't play forever, and the Steelers will need an edge rusher to pair with Bud Dupree - assuming Dupree pans out. Watt could be a great fit in Pittsburgh's defense as a well-rounded player. It wouldn't surprise me if Watt ends up being a steal as a late first-round pick.
2016:
Javon Hargrave, DT
2015:
Bud Dupree, LB
2014:
Ryan Shazier, LB
2013:
Jarvis Jones, LB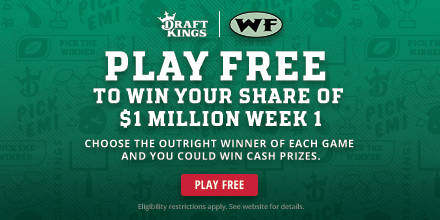 Future Depth Player
Cam Sutton, CB, Tennessee - Round 3
Slotting Sutton as future depth I think is the absolute low end for what he will be in the NFL. Sutton was one of the most impressive cornerbacks in college football as a freshman and sophomore. In his junior year, his play was a little depressed, and his senior year was lost to injury. It wouldn't surprise me if Sutton surpasses being a depth player and ends up starting across from Artie Burns. I think, at least, Sutton will be a good nickel or dime corner who also contributes on special teams. Sutton (5-11, 188) is a gritty player who should have the floor of being a good backup.
2016:
Tyler Matakevich, LB
2015:
Doran Grant, CB
2014:
Wesley Johnson, OT
2013:
Shamarko Thomas, S
Walt's 2017 NFL Draft Grades:
30. T.J. Watt, DE/OLB, Wisconsin: B+ Grade
This is a solid pick by the Steelers, acquiring a player some believed wouldn't be available. I've had Watt slotted either to the Lions (No. 21) or Cowboys (No. 28), so this is solid value. Watt fills a huge need for Pittsburgh as an eventual replacement for James Harrison. He also has the great athleticism the Steelers look for in their prospects, so this seems like a very good fit.
62. JuJu Smith-Schuster, WR, USC: B+ Grade
I thought the Steelers should've gone after Chris Godwin, but JuJu Smith-Schuster makes a lot of sense as well. Smith-Schuster fits the range, as I moved him back and forth between the second and third rounds, and he definitely fills a need as well. Pittsburgh had no offense when Le'Veon Bell got hurt in the AFC Championship, which allowed Bill Belichick to completely focus on Antonio Brown. The Steelers can't count on Martavis Bryant, so Smith-Schuster could be a big factor in this offense.
94. Cameron Sutton, CB, Tennessee: B Grade
I had Cameron Sutton going around this range, so it makes sense from a range standpoint, and it's no surprise that the Steelers have opted to land a cornerback on Day 2, as they were reported to be looking for one here. Sutton struggles to tackle and tested poorly at the combine, but he's decent in coverage. He's not an exciting pick, but he makes sense for Pittsburgh.
105. James Conner, RB, Pittsburgh: B+ Grade
The projections on James Conner were all over the place. I know that another team considered James Conner in the third round. However, a couple of other teams graded him as a late-round pick, and not all of that had to do with his ability. Some were scared that something terribly unfortunate could happen, and Conner's cancer could return. If it doesn't, Conner could be a great pro. He wasn't as explosive last year as he was before his cancer, but he could regain his ability and be an effective NFL back. The Steelers needed a reserve behind Le'Veon Bell, and Conner should be a solid No. 2 runner at the very least if he stays healthy.
135. Joshua Dobbs, QB, Tennessee: B+ Grade
And finally, the Landry Jones era is over. Joshua Dobbs didn't emerge as the first-round prospect Todd McShay expected him to be, but Dobbs did legitimately get some second-day buzz. Dobbs is a very smart quarterback, but doesn't possess much ball velocity. Still, he projects to be a better backup than Jones, who has been the worst quarterback in the entire NFL for quite some time.
173. Brian Allen, CB, Utah: A- Grade
Brian Allen is a bit of a project, as he used to play receiver, so he's still learning how to be a cornerback. However, he's long, fast and agile, and he tested extremely well. His upside is tremendous, and I thought his range in the fifth round made sense. I like this pick a lot.
213. Colin Holba, LS, Louisville: C- Grade
I'm not a fan of selecting a long-snapper in the sixth round. It's like taking a kicker before the last round of your fantasy league. Long-snappers can be found on the street, so it's seventh round or UDFA for me.
248. Keion Adams, DE/OLB, Western Michigan: B Grade
Keion Adams wasn't in my mock, but I considered him for the seventh round, so he fits the range. Even though the Steelers selected T.J. Watt in the first round, it doesn't hurt to add more pass-rushing depth.
2017 NFL Draft Team Grade: B+
. Follow Walter
@walterfootball
for updates.
Pittsburgh Steelers Season Preview
Comment...
NFL Picks
- Oct. 22
2020 NFL Mock Draft
- Oct. 20
2019 NFL Mock Draft
- Oct. 18
Fantasy Football Rankings
- Sept. 5
2019 NBA Mock Draft
- Aug. 13
NFL Power Rankings
- June 3