By Charlie Campbell -
@draftcampbell
Solid Starter
Zach Cunningham, LB, Vanderbilt - Round 2
The Texans fielded the No. 1 defense in the NFL last year, but one of the weaknesses of their front was their linebackers getting picked on in pass coverage. Veteran Brian Cushing can't cover anymore, while inside linebacker Bernardrick McKinney is not suited for that role as he is a big, physical run-stuffer who also is a good blitzer. Houston needed a coverage linebacker who can be the long-term replacement for Cushing. Landing Cunningham in the second round was a steal as he was worthy of getting some late first-round consideration.
Sources from other teams said that the Texans were a perfect fit for Cunningham to pan out in the NFL and overcome some of the concerns. In Houston's 3-4 defense, McKinney is budding into one of the best young linebackers in the NFL. He is a huge, strong and tough linebacker who can take on blocks and free up Cunningham to be the Will (weakside) linebacker. Cunningham is a fast, athletic linebacker who can cover sideline-to-sideline. Playing next to McKinney will reduce the number of blocks that Cunningham will have to take on as McKinney is very skilled at taking on and shedding blocks. That will allow Cunningham to run and chase, using his speed and instincts to hunt down ball-carriers. He also is very good in pass coverage, and the Texans needed a linebacker who can cover running backs out of the backfield as those hurt their No. 1 defense last year.
Cunningham should be able to rotate with Cushing. That will protect Cunningham as he can be a platoon player to ease into the NFL while he gains weight and strength for the pro game. Cushing is still decent as a run defender, and Cunningham can replace Cushing in passing situations. In a year, Houston can move on from Cushing with Cunningham ready to take over on an every-down basis next to McKinney. Along with McKinney, the Texans have superstar talent in J.J. Watt, Jadeveon Clowney and Whitney Mercilus, who will will all receive attention from offenses. Other teams feel that Cunningham landed with the perfect situation for him to pan out and turn into a quality starter on one of the best defenses in the NFL.
2016:
Nick Martin, C
2015:
Bernardrick McKinney, LB
2014:
Louis Nix, DT
2013:
DeAndre Hopkins, WR
Most Likely To Bust
Julie'n Davenport, OT, Bucknell - Round 4
This was a tough selection because I think the Texans had one of the best drafts of any team in the NFL, coming away with a lot of excellent talents who could make real impacts. I don't like picking third-day picks for this category, because the vast majority of third-day picks don't pan out in the NFL. In fact, only 50 percent of second-rounders pan out in the league, so a fourth-rounder not becoming a quality pro isn't a busted pick the way a first or second-rounder is. Still, of the Texans' draft class, Davenport looks like the player who has the highest likelihood of not making it in the NFL.
Last August, WalterFootball.com was the first member of the draft media to report that Bucknell offensive tackle Julie'n Davenport was a sleeper draft prospect who was generating a buzz in the scouting community. In a weak class of senior offensive tackles, Davenport stood out as a player with some upside considering he has ideal measurements to be a starting left tackle in the NFL. Davenport has good height, a natural build for weight, and long arms. Davenport also has quick feet with athleticism. He is nimble on the edge and has the ability to achieve depth in his kick slide to cut off speed rushers. Team sources felt that if Davenport had gone to a major program, he could have been an early round prospect given the greater development on the field, in the weight room, and the attention/hype that comes from playing at a big school.
However, Davenport put together a so-so senior season. He had some good games, but there were other contests where he beaten by players who had no business getting the better of him considering his physical talent. At the Senior Bowl, Davenport had a week that mirrored his senior season. He flashed his size, athleticism and quickness, yet struggled with strength and was pushed around. Davenport gave proof that he is a finesse player with no mean streak.
Davenport needs a lot of work before he will be ready to play in the NFL, including at least one redshirt season. First and foremost, Davenport needs to add strength as he is a finesse player who will get pushed around in the NFL. He was already pushed around and had a hard time sustaining blocks at the Senior Bowl because defenders had enough strength to shed him. Davenport also needs to play with a more physical demeanor. On top of the physical development, Davenport needs to work on his technique in both the ground game and pass protection. That includes hand placement, footwork and leverage.
I think that Davenport went to a good organization to develop him. Injured right tackle Derek Newton is a former seventh-round pick who turned into a quality starter before a catastrophic injury that could be a career-ender. The Texans need tackle help due to that injury and have to keep the future in mind with Pro Bowl left tackle Duane Brown. However, I'm not confident that Davenport will be able to overcome his lack of strength and develop the attitude to play with more physicality.
2016:
Braxton Miller, WR
2015:
Jaelen Strong, WR
2014:
Xavier Su'a-Filo, G
2013:
Sam Montgomery, DE
Potential Boom Pick
Deshaun Watson, QB, Clemson - Round 1
This was a tough choice because I think second-round linebacker Zach Cunningham and third-round running back D'Onta Foreman have boom potential as well. Watson was a difficult evaluation for the NFL because there were a lot of strengths and weaknesses that could build a convincing argument for him working out or being a bust in the NFL. I personally had graded Watson as a third-rounder, and I heard that same grade from multiple teams. Meanwhile, some other teams had him graded as a second-rounder. The desperate demand for quarterbacks, however, made Watson a first-rounder. Because of the team that Watson landed with, I think he has boom-pick potential.
There were times at Clemson when Watson flashed impeccable accuracy with timing and anticipation. He is comfortable standing tall in the pocket and is a very poised player who doesn't get rattled. Watson seems to be at his best late in the season and in crunch time. That was obvious the past two seasons with how he played against Alabama in the National Championship contests. He has a good arm, a smooth release, and a killer instinct.
Watson has some strengths for the NFL that cause many to compare him to Dak Prescott. There is no doubt that Watson has great intangibles as a hard worker with good character off the field and leadership in the locker room. He also brings toughness and mobility to the table. When plays break down, Watson can use his athleticism to pick up yards on the ground and also can avoid sacks.
Watson does need to make a lot of improvements in terms of his accuracy, ball placement, and footwork. Improving his feet will simulatenously improve his accuracy. Watson is also going to need to learn how to work under center, call plays in the huddle, and develop his footwork to make drops from being under center.
I think that Watson went to a perfect fit; many have suggested that Pat Mahomes went to the best situation, but I would disagree with that and say Watson did. The Texans have a true No. 1 wide receiver in DeAndre Hopkins, a top-10-ranked rushing attack, a veteran franchise left tackle, and last season's No. 1 NFL defense with excellent defensive talent for years to come. Watson also went to a respected and disciplined coaching staff. I think Houston's staff will develop Watson well, and with the strong team around him, he could gradually be molded into a franchise quarterback and potential championship signal-caller. I would have picked Watson for bust potential on most other teams, but with the talent and organization around him with the Texans, I think Watson has the makings of a boom pick.
2016:
Will Fuller, WR
2015:
Kevin Johnson, CB
2014:
Jadeveon Clowney, DE
2013:
D.J. Swearinger, S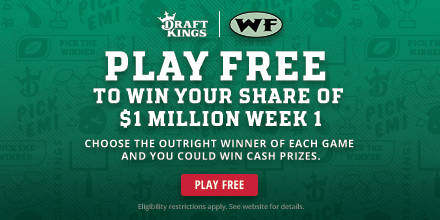 Future Depth Player
Carlos Watkins, DT, Clemson - Round 4
The Texans had the best defense in the NFL during the 2016 season, even without J.J. Watt - arguably their best player. One of the reasons why they were so good was the rotational depth they had on that side of the ball. Rookie defensive tackle D.J. Reader was better than Vince Wilfork in the back half of the season, and Reader will be the starter this coming season. Watkins will fill in perfectly as the rotational nose tackle to keep Reader fresh and was a steal in the fourth round. In helping lead Clemson to a National Championship, Watkins had 50 tackles with 13.5 for a loss, 10.5 sacks and four passes broken up in 2016. He dominated against Ohio State in the playoff and was very good against Alabama. Watkins (6-3, 312) has the flexibility to be a run plugger with some athleticism to contribute as an interior pass-rusher. He should at the very least be a good depth player for Houston, as he would start on many other teams. Because of Reader, J.J. Watt and Jadeveon Clowney, Watkins is slated to be more of a backup and rotational player, but he should be a fabulous depth player for the Texans.
2016:
Tyler Ervin, RB
2015:
Reshard Cliett, LB
2014:
Andre Hal, S
2013:
David Quessenberry, OL
Walt's 2017 NFL Draft Grades:
12. Deshaun Watson, QB, Clemson: C- Grade
Yuck. This seems like a major panic move, as the Texans really wanted Pat Mahomes, but couldn't get him because of the Chiefs. Deshaun Watson was graded as a third-round prospect by some of the smartest front offices in the NFL. They didn't like his vision or his inability to progress through reads. He then measured in with the worst ball velocity at the combine, and his Wonderlic score was sub par. This is a major reach, and I hate that Houston surrendered its first-round pick in 2018 to get Watson. The 2018 class is going to be great, and now Houston won't have a pick in the first two rounds next April. That said, this isn't an "F" or even a "D" because the Texans had no other choice. They couldn't start Tom Savage.
57. Zach Cunningham, LB, Vanderbilt: A+ Grade
I have to believe the Texans think they're living in some parallel universe where every team drafts poorly, because I can't imagine they ever would've thought Zach Cunningham would be available in the second round. There was a chance Cunningham wasn't even going to be available for Houston in the first frame in an ideal world! Cunningham is a very talented linebacker, and he'll be able to replace the declining Brian Cushing. What a steal.
89. D'Onta Foreman, RB, Texans: B+ Grade
I have to say that it was a bit awkward to see Brian Cushing make this pick when the Texans selected someone to replace him with their preceding choice. The Texans made another solid decision in the third round, as they wanted a capable backup for Lamar Miller. Foreman is a solid pick, as he easily could've gone 20-25 selections earlier than this.
130. Julie'n Davenport, OT, Bucknell: A Grade
I had Julie'n Davenport going to the Texans in the third round several days prior to the NFL Draft, so I definitely like the value they're getting with him in the fourth round. Davenport is an athletic, lengthy tackle, but lacks strength and happens to be a project. Still, he potentially fills a huge need at right tackle.
142. Carlos Watkins, DT, Clemson: A- Grade
The Texans wanted to add an interior pass-rushing specialist, and Carlos Watkins did get to the quarterback on occasion in Clemson with 14 career sacks. Watkins is a solid prospect who could've been chosen in the third round without any complaints. He's not consistent, but as a rotational player, that's not as big of an issue.
169. Treston Decoud, S, Oregon State: C Grade
Treston Decoud is a big, physical cornerback who will have to move to safety in the pros. That's fine for the Texans, who needed help at the position. However, I didn't have Decoud getting drafted because of his extensive concussion history. He's a huge risk, but could pay off if he stops getting head injuries.
243. Kyle Fuller, C, Baylor: A+ Grade
The Texans have an excellent scouting department, as proven by their tendency to hit late-round picks and UDFA signings with high frequency. Kyle Fuller could be another hit, as I had him projected in the fourth round. Fuller's tape is very good, and he has great length for an interior lineman.
2017 NFL Draft Team Grade: B-
. Follow Walter
@walterfootball
for updates.
Houston Texans Season Preview
Comment...
NFL Picks
- Sept. 24
2019 NFL Mock Draft
- Sept. 20
Fantasy Football Rankings
- Sept. 5
2019 NBA Mock Draft
- Aug. 13
2020 NFL Mock Draft
- Aug. 1
NFL Power Rankings
- June 3