By Charlie Campbell -
@draftcampbell
Solid Starter
Pat Elflein, C, Ohio State - Round 3
I had the Vikings taking Elflein in the third round of my mock draft as the pick made a lot of sense. Elflein is a power run blocker at guard or center, and Minnesota needed more talent and competition for its weak offensive line. The organization addressed offensive tackle in free agency, but needed more help on the inside. Elflein is a versatile piece who could be solid starting guard or center for the Vikings.
Elflein blocks through the whistle and has an aggressive demeanor. He is a quality blocker in short-yardage situations to create a push at the point of attack. While Elflein isn't bad at pulling, he isn't that quick at looping around the line. The same goes for getting to the second level. He does it, but he isn't a fast offensive lineman. That weakness will get exposed more in the NFL. Elflein is at his most effective in downhill runs straight up the middle. He's just an average athlete who lacks length, has short arms and is not very quick. Elflein wouldn't be a great fit in a zone-blocking system and definitely fits better in a power-man scheme.
In pass protection, Elflein is reliable and solid. He sustains his blocks well and has the strong base to anchor against bull rushers. Elflein shows some intelligence to help out his teammates when teams don't send a rusher against him. A challenge for Elflein will be the speed rushers of the NFL, but if he is playing at center, that issue should be masked to a degree as he will mostly be helping guards.
The Vikings have Elflein battling Nick Easton for the starting center position. Easton has a few more years of experience, so he might initially get the starting spot, but before long, I think Elflein will become the Vikings' starting center and emerge as a good pro to keep up their tradition of quality center play.
2016:
Laquon Treadwell, WR
2015:
Trae Waynes, CB
2014:
Scott Crichton, DE
2013:
Xavier Rhodes, CB
Most Likely To Bust
Ben Gedeon, LB, Michigan - Round 4
As a fourth-round pick, Gedeon wouldn't be much of a bust, but I have to pick someone and, considering the Vikings had only two selections in the first three rounds of the draft, my options were limited. Gedeon (6-1, 243) was a solid run defender for Michigan, but was not a special player. I don't think he has NFL speed and has some has athletic limitations for pass coverage in the NFL.
I think Gedeon tops out as a backup linebacker, but his speed and athletic limitations could impact if he is able to win reps on special teams. It wouldn't surprise me if Minnesota ultimately wants a backup linebacker who is faster and has more athletic upside to contribute on special teams while also developing behind the organization's young starting linebackers.
2016:
Willie Beavers, OT
2015:
Danielle Hunter, DE
2014:
Teddy Bridgewater, QB
2013:
Cordarrelle Patterson, WR
Potential Boom Pick
Dalvin Cook, RB, Florida State - Round 2
I had Cook in the top 10 of my 2017 Big Board, so I think he was one of the steals of the 2017 NFL Draft. Sources say the reason why Cook slid was a combination of the medical evaluation and the off-the-field issues, but from speaking with sources at multiple teams that could have used an upgrade at running back, it sounds like the off-the-field concerns were a bigger detriment to Cook than the medical report. Teams felt the medical issues were there, but minor. WalterFootball.com was first to report that there were some off-the-field concerns with Cook stemming from him having a group of old friends who were described as an entourage of gang-bangers. Cook had to reassure teams that his friends wouldn't be following him to his NFL city, but some teams had doubts on that. Cook is known as a good teammate, so teams were also worried that some his teammates would be hanging out with him off the field and those rough individuals whi Cook has been hanging out with would be there as well. That kind of situation would put multiple players in danger of being at the wrong place at the wrong time. While the medical evaluation played a role, the off-the-field concerns were the biggest anchor weighing down Cook's draft position and turning him into a mega-steal for Minnesota.
There is no doubt that Cook is a dynamic runner for the NFL. He is a well-built back with tremendous speed. Cook has an explosive first-step and a second gear to accelerate downfield after hitting the next level. He is a very elusive runner, too, and that makes him extremely dangerous in the open field. In space, Cook dominates defenders with juke moves and cuts to weave around defenders. Additionally, his natural height, knee bend, and body lean make him very tough to get a hold of for defenders. Cook also has tremendous feel with vision and patience as a ball-carrier. He is a natural running back who is a slashing weapon to carve up defenses.
Cook isn't the biggest of backs, but he has toughness to him. He can break tackles and pick up yards after contact. In the NFL though, Cook won't be a power back. He still will break some tackles, however, and will finish his runs well. Cook has already displayed the durability and stamina to handle a big work load. Sources have said that Cook seems to avoid some contact near the sideline. While a lack of a physical attitude isn't appealing to some, it does save Cook some hits, and that could help him avoid some injuries or wear-and-tear. Some NFL teams might pull him in short-yardage situations for a bigger back and also to spare Cook some of the pounding, but he is capable of handling short-yardage and goal-line duties.
As a receiving back, Cook is an incredible prospect. He runs tremendous routes to get open and has superb hands. He is a threat to make big plays in the passing game by running routes vertically down the sideline. With his skills as a receiver, Cook could line up in the slot and should be a mismatch weapon who will be very valuable on third downs as an outlet receiver to move the chains. Cook has blocking potential for the NFL, but all college backs have a learning process for handling NFL pass-rushers.
The Vikings were without a first-round pick because of the Sam Bradford trade, yet they came away with a top-10 talent. That is pure theft for Minnesota and gives the organization a true replacement for Adrian Peterson. I think Cook could be a potential boom pick for the Vikings and a future Pro Bowler. I wouldn't be surprised if Cook ends up challenging for Rookie of the Year and making a huge impact in 2017.
2016:
Mackensie Alexander, CB
2015:
Eric Kendricks, LB
2014:
Anthony Barr, LB
2013:
Sharrif Floyd, DT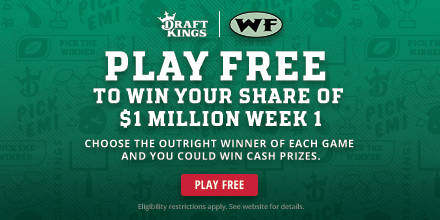 Future Depth Player
Bucky Hodges, TE, Virginia Tech - Round 6
There was a lot of hype around Hodges from a prolific college career at Virginia Tech. Sources say the reason why Hodges slid was because he was never graded very high to being with. Based off his tape, sources from three different teams said they had Hodges as a fourth- or fifth-round pick. Some team sources say that Hodges is very linear and lacks suddenness. They have concerns about him having enough speed to separate from NFL defenders and said Hodges was never seen as a good blocker. The Vikings were a quality landing spot for Hodges as they are in need of more receiving talent for their offense. However, starting tight end Kyle Rudolph is coming off a very good season and is set as the starter. Hodges could compete to be the complementary tight end to Rudolph, but Hodges doesn't look like a future three-down starter and will probably be limited to a role as a rotational receiving backup tight end.
2016:
Kentrell Brothers, LB
2015:
Stefon Diggs, WR
2014:
Jerick McKinnon, RB
2013:
Michael Mauti, LB
Walt's 2017 NFL Draft Grades:
41. Dalvin Cook, RB, Florida Stae: A+ Grade
This might end up being the best pick in the 2017 NFL Draft. The fact that Dalvin Cook fell this far is ridiculous. I know he tested very poorly at the combine, but his vision, which isn't taken into account via the analytics, is excellent. It's an extremely important trait for a running back. The Vikings signed Latavius Murray, but no one really considers him to be a viable starter. Cook can be, and he's a top-15 talent to boot. Great job by Minnesota with this selection.
70. Pat Elflein, C, Ohio State: C Grade
I loved Minnesota's first pick. This one? Not so much. The Vikings moved up in the third round to select a fourth-round prospect, so I don't really like this move. I don't hate it though, as there aren't very many good offensive linemen, and Minnesota is desperate. Pat Elflein can start at guard right away and eventually move to center in a couple of years.
109. Jaleel Johnson, DT, Iowa: B+ Grade
Make that two solid picks to start off the fourth round. The Vikings had to address defensive tackle with Sharrif Floyd's future in question. Jaleel Johnson is a solid 4-3 nose tackle who can stuff the run very well. I had him going later in the fourth round, so the range is right.
120. Ben Gedeon, LB, Michigan: B- Grade
It's no surprise the Vikings are selecting a linebacker, as they needed a replacement for Chad Greenway. Ben Gedeon is not indestructible as one might think, but he was productive at Michigan, albeit in 14 starts. He's an average athlete, so he projects as a potential solid backup or low-end starter.
170. Rodney Adams, WR, South Florida: C- Grade
Rodney Adams was a fringe draftable prospect, so this is way too early for him. Adams was very productive at South Florida, but he dropped way too many passes and also had issues with fumbling. The Vikings needed a receiver to challenge Laquon Treadwell, but I don't think Adams can do that.
180. Danny Isidora, G, Miami: A- Grade
I had Danny Isidora off the board 36 picks earlier than this, so I really like the value the Vikings are getting with him. Isidora tested poorly at the combine, but has some very good tape from his time at Miami. The Vikings needed an interior lineman, so Isidora could potentially start at some point for them.
201. Bucky Hodges, TE, Virginia Tech: A+ Grade
I love this pick in the sixth round, even though the Vikings didn't need a tight end. Hodges is still learning how to play the position, but he has major potential because of his excellent athleticism. The Vikings are swinging for the fences here, as Hodges could be a solid starter at some point. He could also do nothing, but getting someone who could've snuck into the second day this late seems like a great move.
219. Stacy Coley, WR, Miami: C- Grade
Stacy Coley was productive at Miami, but teams questioned his effort and passion for football. I wouldn't have wanted to draft someone like that at any point. This might end up being the worst pick in the seventh round for that reason.
220. Ifeadi Odenigbo, DE, Northwestern: B+ Grade
This Minnesota selection is much better. Ifeadi Odenigbo displayed terrific athleticism in pre-draft workouts, and he also happened to be productive at Northwestern. It wouldn't surprise me if he became a solid contributor at some point for the Vikings.
232. Elijah Lee, LB, Kansas State: A- Grade
Elijah Lee is a bit undersized (6-3, 229), and he'll be a liability against the run, but he projects as a solid coverage linebacker in sub packages. I had him going in the fifth round, so I like the value the Vikings are getting in the final frame.
245. Jack Tocho, CB, N.C. State: B- Grade
I didn't have Jack Tocho in my mock draft, but I considered him when I generated my seventh round. You can never have enough cornerback depth, and the Vikings are getting a player with leadership skills who happens to fit their scheme.
2017 NFL Draft Team Grade: B
. Follow Walter
@walterfootball
for updates.
Minnesota Vikings Season Preview
Comment...
2019 NFL Mock Draft
- Sept. 13
Fantasy Football Rankings
- Sept. 5
2019 NBA Mock Draft
- Aug. 13
2020 NFL Mock Draft
- Aug. 1
NFL Power Rankings
- June 3
NFL Picks
- Feb. 4