Monday Morning Draft is back! This is a column that delves into the past weekend's action from an NFL Draft perspective. As the season goes on, the draft picture and slotting will become more clear, but every Sunday will provide a few hints for next April.
By Charlie Campbell.
Send Charlie an e-mail here:
draftcampbell@gmail.com
Follow Charlie on Twitter
@draftcampbell
for updates.
Race for the No. 1 Pick:
Detroit Lions:
The Lions were blown out by Kansas City, and the pass-protection problems were once again glaring. Detroit allowed six sacks to the Chiefs. Last week, Minnesota notched seven sacks - the most ever Matthew Stafford took in a single game. If Detroit ends up picking at the top of the 2016 NFL Draft, the organization will probably be seeking to get more defensive talent or a franchise left tackle rather than taking a quarterback to replace Stafford. Ole Miss' Laremy Tunsil would be an instant upgrade. If there is a quarterback the Lions like, they could get a huge package of draft picks for Stafford. However, trading Stafford seems unlikely. Getting offensive line help looks like the bigger need. At 1-7, the Lions look like a lock for a top-five selection in the 2016 NFL Draft.
Tennessee Titans:
The Titans fell to 1-6 as the Houston's defense dominated them. Tennessee has a lot of young talent and could easily be a second-half-of-the-year team as Marcus Mariota gets healthy while gaining more experience. Tennessee looks set with Mariota, so the organization would look to build around him and potentially look for a defensive franchise player.
Let's Play Matchmaker:
This section will look at some of the top talent in college football and match those prospects up with teams that have a dire need at the position.
Oakland Raiders: Keanu Neal, S, Florida
NFL great - and current Raider - Charles Woodson added to his Hall of Fame stat line with an interception against the Jets on Sunday. Woodson continues to be a freak of nature with his play at 39 years old. Oakland will have to replace Woodson sooner rather than later, and a physical presence like Neal would make the Raiders' defense more dynamic.
Neal has been a physical tackler and an enforcer in the middle of the field for one of the best defenses in college football. The junior has 51 tackles with one interception and one pass batted so far this season. While Neal needs to improve his ball skills, he has made a lot of clutch tackles for the Gators in 2015. Neal could be a nice addition for Oakland on the second day of the 2016 NFL Draft.
Cincinnati Bengals: Laquon Treadwell, WR, Ole Miss
Bengals wide receiver A.J. Green came up clutch to help the Bengals improve to 7-0 and drop the Steelers to 4-4 in 2015. Cincinnati wideouts Marvin Jones (2-12) and Mohamed Sanu (2-10) provided little impact supporting Green though. Both Jones and Sanu are nearing free agency, so from a numbers perspective, Cincinnati could use more help at receiver. Plus if Green were injured, the Bengals' offense would be up a creek without a paddle.
In 2015, Treadwell has 61 receptions for 870 yards and six touchdowns. He is a big physical receiver who doesn't have the speed to separate all the time, but is dangerous after the catch. Treadwell also is a superb blocker. With a strong roster, the Bengals could afford to take a wideout like Treadwell with their first-round pick.
New Orleans Saints: Tre'Davious White, CB, LSU
The Giants and Saints played a game that resembled Big XII football as the quarterbacks combined to throw for 13 touchdowns and 860 yards. Clearly neither team had a secondary that could cover. New Orleans has had issues with its pass defense for years, so it comes as no surprise that the Saints need to get better at covering receivers.
White is a cover corner who is skilled at preventing receivers from getting separation. He had an impressive performance against Amari Coooper last year and has been consistent as a junior. White (5-11, 191) has 22 tackles with three passes broken up this year, plus has been a dangerous punt returner. If the Saints continue to win these shootouts, White might be an ideal choice with their first-round pick.
Baltimore Ravens: Demarcus Robinson, WR, Florida
The Ravens have issues at the skill positions on offense and defense. Baltimore's secondary has been terrible this year, and the team's wideouts have been a season long weakness as well. Steve Smith is out for the year, but that isn't a big deal in the longer view as he is nearing the end of his great career. After taking a receiver in the first round of the 2015 NFL Draft (Breshad Perriman), Baltimore could use another one next year to pair with him.
Robinson would be a perfect fit in the second round of the 2016 NFL Draft. He is a smooth route-runner who has quickness with the ability to get separation. Robinson has reliable hands and is able to win contested passes. In 2015, he has 36 catches for 371 yards and two touchdowns, but he is much better than the numbers indicate. Robinson would be an excellent value for Baltimore early in the second round.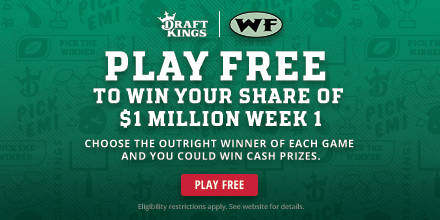 Tampa Bay Buccaneers: Cam Sutton, CB, Tennessee
Tampa Bay's weak secondary almost blew another game, but the Bucs were able to squeak out a win in Atlanta. Julio Jones (12-162-1) scored in the final seconds to force overtime, and Matt Ryan threw for 397 yards. Playing in a tough passing division in the NFC South, the Bucs have to improve their pass coverage next offseason.
Sutton would be a nice fit for Lovie Smith. He has some man-coverage skills and also can play zone. In 2015, Sutton has 22 tackles and four passes batted. He has been a gritty corner for Tennessee over the past three years. Sutton could use some refinement on contested passes, but he he has the skill set to be a quality pro corner. On the second day of the 2016 NFL Draft, Sutton would be a good target for Tampa Bay.
Arizona Cardinals: Kendall Fuller, CB, Virginia Tech
The Cardinals' defense had some coverage issues with the Browns as Cleveland connected on two touchdown strikes to Brian Hartline along with other big plays through the air to Gary Barnidge and Duke Johnson. Arizona has missed Antonio Cromartie this season and could use another cornerback to pair with Patrick Peterson.
The 6-foot, 196-pound Fuller played at a very high level in 2014, racking up 17 passes broken up and two interceptions, 50 tackles and 4.5 tackles for a loss. He played with injured in his few games this year before undergoing season-ending knee surgery. If Fuller had stayed healthy and played like he did as a sophomore, Arizona would have had no shot at him. Fuller would make sense for the Cardinals' first-round pick.
Houston Texans: Corey Coleman, WR, Baylor
Houston's offense needs to add more explosion and speed. The Texans have developed DeAndre Hopkins into one of the best young wide receivers in the NFL, but they could use a speedster to go on the other side from him. They have a big wideout in Jaelen Strong to groom, and now they need more speed to complete their young trio.
Coleman has dominated the Big XII this season with 47 receptions for 962 yards and 18 touchdowns. The 5-foot-11, 190-pounder has been a vertical play-maker with the speed to score on any reception. Coleman had good production as a sophomore and freshman, but has taken his game to another level a a junior. He may not grade out as a first-round pick, but he would be a great value for the Texans in Round 2.
Team Draft Report:
In this section, we take a deeper look at specific teams and where they stand in regards to the 2016 NFL Draft.
Cleveland Browns:
The Browns outplayed a good Cardinals team for a half of football, but once again, Cleveland couldn't complete a game as Arizona dominated the final two quarters to deal the Browns another loss. Halfway through the season, the Browns are 2-6 and, as usual, look destined for an early draft slot. And all too familiarly, the direction of this franchise seems up in the air.
Josh McCown has definitely played with some guts for Cleveland this year, but it makes zero sense for the Browns to start him in the second half of the season. The aging veteran is not the future, and the team needs to find out what it has in Johnny Manziel. Cleveland has a first-round pick invested in Manziel, so the time is now to determine whether he should be cut or is worthy of being the starter in 2016. The actions of the Browns' brass says they don't believe he is, but they need to put it to the test to get some firm answers. If Manziel doesn't play well, Cleveland will know it needs to be aggressive with drafting a quarterback like Memphis' Paxton Lynch, California's Jared Goff or Michigan State's Connor Cook in the first round of the 2016 NFL Draft.
Aside from the quarterback position, the Browns' offense has the team's other largest needs. Cleveland definitely needs a play-making wide receiver. Tight end Gary Barnidge has been excellent this year, but the Browns lack a No. 1 wideout. Despite the need, they've passed on some tremendous wide receivers over the last two drafts, including young superstar Odell Beckham Jr. The 2016 NFL Draft doesn't looks as strong at receiver as past years, but Cleveland still could land upgrades in the early rounds with prospects like Ole Miss' Laquon Treadwell, Pittsburgh's Tyler Boyd, Florida's Demarcus Robinson, TCU's Josh Doctson and Baylor's Corey Coleman.
The Browns' offensive line is supposed to be the strength of the offense, but the Cardinals put plenty of heat on McCown. Adding more line talent in the mid-rounds looks like a good idea.
Defensively, Cleveland could use a young pass-rusher. Paul Kruger is a solid veteran, but not a defensive franchise player by any means. Barkevious Mingo has been a bust, and the Browns could use a pass-rusher. Players like Michigan State's Shilique Calhoun and Georgia's Leonard Floyd would be nice additions, but not at the expense of neglecting the offense.
Who knows how long the current regime in Cleveland will have to get the Browns straightened out, so the time is now for them to show they are capable of finding answers at the quarterback position.
New England Patriots:
The Patriots continued their unbeaten start to the season with a win over an improved Dolphins team. With wins over all of their division rivals, New England has essentially locked up the AFC East entering the halfway point of the season. It would be surprising if the Patriots didn't have a first-round bye, and certainly, they must be the favorite to have home-field advantage throughout January. The Patriots hope to be the first team to repeat as champions since they did it in 2003 and 2004. New England has a narrowing Super Bowl window with an aging franchise quarterback. To help the Patriots to be in the championship mix again in 2016, they could find a few upgrades via the 2016 NFL Draft.
The most pressing needs for the Patriots are on the offensive side of the ball. It amazes me how New England and Brady are able to generate points from his group of receivers. They really don't have a size or speed mismatch in their group, so getting Brady a weapon on the second day of the 2016 NFL Draft would make sense. Clemson's Mike Williams is an intriguing name as he is a first-round talent who could slide to the second day because of an injury. That sounds familiar from the 2010 NFL Draft when the Patriots were able to get Rob Gronkowski in the second round. If Williams returns to school or is already drafted, there are some other good options to consider. Big receivers like TCU's Josh Doctson or Western Michigan's Corey Davis would make sense to pair with New England's smaller fast wideouts. Other targets to consider would be Baylor's Corey Coleman or Florida's Demarcus Robinson. Any of those four receivers could be good values for the Patriots.
The offensive line could also use an injection of talent. Nate Solder wasn't playing that great before he was injured, and you could say the team still hasn't found a long-term replacement for Logan Mankins. A really nice pick if he makes it to New England's second-rounder would be Texas Tech's LeRaven Clark. He has the body to play guard or tackle in the NFL. Clark could start out as a guard for the Patriots and eventually might be their starting left tackle. He might be a huge steal in Round 2. Other guards to consider would be Arkansas' Sebastian Tretola and Kansas State's Cody Whitehair.
Defensively, the Patriots don't have a lot of needs. Their front seven is loaded with young talent entering their primes. New England could consider a cornerback if a good one falls to their pick. However addressing corner in free agency could be a better option while using the 2016 NFL Draft to upgrade the offensive talent.
The Patriots look like they are in good shape to continue to compete for championships even while Brady faces the inevitable decline from aging. Giving him more help in better blocking and play-making receivers could add to the number of rings that Brady has to show for his Hall of Fame career.
Comment...
NFL Picks
- Sept. 24
2019 NFL Mock Draft
- Sept. 20
Fantasy Football Rankings
- Sept. 5
2019 NBA Mock Draft
- Aug. 13
2020 NFL Mock Draft
- Aug. 1
NFL Power Rankings
- June 3