This new section highlights which players have improved or worsened their 2017 NFL Draft stock as the draft approaches.
By Charlie Campbell.
Send Charlie an e-mail here:
draftcampbell@gmail.com
Follow Charlie on Twitter
@draftcampbell
for updates.
2017 NFL Draft Stock Up
Haason Reddick, LB, Temple
Reddick has enjoyed a meteoric rise since the end of the season, as he impressed at the Senior Bowl and the combine. Sources from teams picking in the top 20 told WalterFootball.com last week that Reddick is in the running for their first-round pick. Reddick will have to transition to linebacker from defensive end, but he is a fast and explosive athlete who has teams intrigued. Reddick looks very likely to be a top-25 pick and could go in the middle of Round 1 in the 2017 NFL Draft.
Adoree' Jackson, CB, USC
When a highly rated player gets injured in the leadup to an NFL draft, other players can benefit from that injury; Jackson is one of those beneficiaries this year. Sidney Jones was the consensus third-rated cornerback prior to his Achilles injury during his pro day. In asking a few teams who they thought would be the third corner off the board in Jones' stead, Jackson was the choice. Lately a lot of team sources have been buzzing about Jackson, including one team in the middle of the first round that has Jackson in the running for its first-round pick. Jackson could easily end up going higher than many expect on Thursday night.
D'Onta Foreman, RB, Texas
Foreman hasn't gotten a lot of hype, but teams really like him, and he illustrated some of the reason why at his pro day when he ran a fast 40 time of 4.45 seconds. He weighed in at 234 pounds, which was about 10 pounds down from his playing weight last fall. Foreman is a power back who has a real burst. It isn't out of the question that he sneaks into the first round, but Foreman looks safe to be a second-round pick after his pro day.
Marlon Humphrey, CB, Alabama
A lot of the media haven't caught onto how high Humphrey is being graded with NFL teams. Some project him to be a mid- to late first-round pick, but in speaking with team sources, Humphrey is secure as one of the 2017 NFL Draft's top-two cornerbacks across the league. The consensus top-two are Ohio State cornerback Marshon Lattimore and Humphrey, although some teams prefer Humphrey. One team that could take a cornerback in the top-10 picks told WalterFootball.com that Humphrey is its highest-rated cornerback. Another team picking in the middle of the first round is hoping to land Humphrey, but the team isn't confident that he will get there. Come draft night, many people could be surprised with how early Humphrey gets drafted.
Jarrad Davis, LB, Florida
Davis makes this list for the second week in a row after he had a fabulous pro-day performance. He showed serious speed with a 40 in the 4.5s. His 40 time, broad jump and vertical jump would have been the best numbers of any linebacker at the combine.
Team sources have said that they know some teams that have Davis in the No. 20-28 range of their draft boards. There are some scouts who like Davis more than Alabama linebacker Reuben Foster and believe that Davis is more of a plug-and-play player because he is more instinctive, better at shedding blocks, and offers more versatility for how he fits some defenses. Both players have a lot of fans in the scouting community, and Davis could crack the first round even though he had an injury-plagued senior year.
David Sharpe, OT, Florida
As we reported
in the rumor mill
, sources from multiple teams believe that Sharpe is likely to be selected as high as the second round. Even though Sharpe needed improvement as a football player, he picked a good time to skip his senior year and enter the draft considering the weakness at his position. The 6-foot-6, 343-pounder was a left tackle in college, but teams feel that he would be a better fit at right tackle.
Sharpe put together a number of good games as a junior, but teams have concerns about his work ethic relating to him controlling his weight. He is also blind in one eye, but scouts believe that moving to right tackle will help his vision. For the Gators, Sharpe was their best offensive lineman, so they had to play him at left tackle. While scouts aren't in love with Sharpe, they do believe that he has a serious shot at being a second-round pick.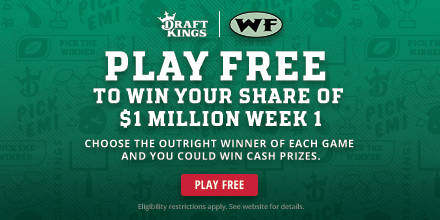 Joe Mixon, RB, Oklahoma
The woman-beating Mixon has been one of the most highly discussed prospects in the 2017 NFL Draft as teams agree he is a first-round talent who won't go that early because of his off-the-field issues. Aside from the tape of Mixon punching a woman, there have been other problems for him away from the game. Still, teams are looking for players who can help them win, and as a result, Mixon has had his stock rise to the point that many pundits believe that he will go in Round 2 of the 2017 NFL Draft. Mixon is taking a lot of pre-draft visits and there are a lot of interested teams. It wouldn't be surprising if a franchise feels he is too good to pass on in the second round.
Shelton Gibson, WR, West Virginia
Gibson turned in a slower than expected time at the combine, but he bounced back and showed more of his true speed at his pro day when he burned a 4.39-second time in the 40-yard dash. Late in the 2016 season, some team sources were high on Gibson as a potential deep-threat receiver who could stretch a defense vertically. That pro-day 40 time will help validate that evaluation and could secure Gibson as a second-day pick.
2017 NFL Draft Stock Down
Montae Nicholson, S, Michigan State
Nicholson helped himself at the NFL Scouting Combine when he had a blazing 4.42 time in the 40-yard dash. Considering he is 6-foot-2, 212-pounds, that is an excellent time. However, Nicholson had surgery after the combine to repair a torn labrum. Team sources say that could impact Nicholson's availability to practice early in his rookie year. He could miss part or all of training camp. As a result, Nicholson may slip to day three of the draft even though there are some teams that have told WalterFootball.com that Nicholson is a candidate for their third-round pick.
Jalen Tabor, CB, Florida
Tabor ran slowly at the combine with a time of the 4.6 seconds in the 40-yard dash, but his 40 time at his pro day was even more alarming as he ran in the 4.7s. Teams were already concerned with how Tabor would handle deep speed in the NFL, and those fears were given a lot of validation with these runs. Tabor was an excellent corner in college, but concerns about his speed probably make him a second-day pick rather than having him going on Thursday night.
Comment...
NFL Picks
- Oct. 20
2020 NFL Mock Draft
- Oct. 20
2019 NFL Mock Draft
- Oct. 18
Fantasy Football Rankings
- Sept. 5
2019 NBA Mock Draft
- Aug. 13
NFL Power Rankings
- June 3