This new section highlights which players have improved or worsened their 2017 NFL Draft stock as the draft approaches.
By Charlie Campbell.
Send Charlie an e-mail here:
draftcampbell@gmail.com
Follow Charlie on Twitter
@draftcampbell
for updates.
2017 NFL Draft Stock Up
Tyus Bowser, LB, Houston
While he hasn't gotten a lot of press, Bowser is a prospect who is really on the rise. Teams feel that he is a good fit as an edge-rushing linebacker for either a 4-3 or 3-4 defense. In 2016, Bowser totaled 47 tackles with 12 tackles for a loss, 8.5 sacks, one forced fumble and one pass batted. He was a tough edge rusher for Houston who could end up going a lot higher than expected in the 2017 NFL Draft.
Tanoh Kpassagnon, DE, Villanova
Kpassagnon has teams that really like him and have him in the mix for their second-round pick. He projects as an excellent five-technique defensive end candidate for 3-4 defenses. Aside from Jonathan Allen, there aren't other five-technique prospects for the first round, but the demand is there from a number of teams. As a result, Kpassagnon could easily end up going in the second round of the 2017 NFL Draft to one of those 3-4 teams looking to improve their defensive line talent.
Christian McCaffrey, RB, Stanford
Fox Sports' Peter Schrager said he has heard that McCaffrey could go in the top-10 picks according to executives he's spoken to around the league. Most projections have had McCaffrey as a mid- to late first-rounder, so the top-10 buzz was a surprise. What helps McCaffrey is the involvement of coaches in the pre-draft process. McCaffrey can do a lot for a team as a big-play producer as a runner, receiver and returner. He is a mismatch weapon who also loves football. Coaches love that kind of player, so it isn't surprising that McCaffrey is rising during teams' pre-draft meetings.
Cam Robinson, OT, Alabama
A sign that Robinson is in demand is the massive number of pre-draft visits that he is taking around the NFL. Sources have told WalterFootball.com that Robinson has been impressive in meetings going back to the combine. Robinson plays a premium position that has very little depth in the 2017 NFL Draft, and teams know if they don't get one of the top tackles, they could easily come up empty at the position. Thus, Robinson could end up going higher than anticipated. His stock is definitely rising.
Garett Bolles, OT, Utah
There is a real buzz about Bolles around the league right now. Teams feel that he has an excellent skill set and the desire to be a good player. In this tackle-weak draft, Bolles could end up being the second tackle off the board. There is more of a buzz for him than there is for Wisconsin's Ryan Ramczyk. Sources from multiple teams think that Bolles could end up going in the top 20.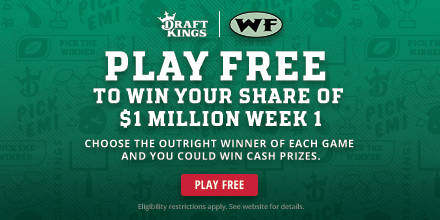 Chidobe Awuzie, CB, Colorado
Awuzie is very much a love/hate prospect across the league, but there are enough scouts who like him that he could end up being an early round selection in the 2017 NFL Draft. WalterFootball.com knows some scouts who graded Awuzie well into Day 3 of the draft and don't think highly of his play. However, there are projections of Awuzie being a first-round pick. While some teams don't like Awuzie, he is held in high enough regard by others to go in the early rounds of the 2017 NFL Draft.
2017 NFL Draft Stock Down
Akhello Witherspoon, CB, Colorado
There are some scouts who really love Witherspoon, so it isn't out of the question that he ends up being a second-round pick in the 2017 NFL Draft. However in speaking with some teams that like Witherspoon, they think that he could be available in Round 3. The reason for that is teams have heard from the Colorado staff that Witherspoon is a know-it-all and some have criticized his toughness and tackling. Witherspoon is really talented, so don't be surprised if he is one of the steals of the 2017 NFL Draft.
T.J. Watt, OLB, Wisconsin
Last Sunday, WalterFootball.com reported that some teams didn't think Watt was worthy of going in the first round. Other teams thought he was on the bubble and could make it into Thursday night. With there being a debate about his value, that could cause Watt to slide lower as not every team grades him as a Thursday night selection. All that being said, if Watt does slip out of Round 1, he should get snatched up in Round 2.
Damore'ea Stringefellow, WR, Ole Miss
Stringefellow has a great skill set, and some teams think he could be a late-round steal. They all recognize the physical talent Stringefellow has, but massive off-the-field issues are weighing him down. Teams also feel he never produced up to his potential even though Ole Miss was trying to feed him the ball last season. Additionally, Stringefellow was very close friends with starting quarterback Chad Kelly and Kelly wanted them to have a big season together. Teams feel that there is too much risk with Stringefellow even though he has the physical skill set of a starter. Some team sources say the highest they would consider Stringefellow is in the fifth round of the 2017 NFL Draft.
Dalvin Cook, RB, Florida State
There have been more and more reports and projections of Cook sliding in the 2017 NFL Draft. WalterFootball.com reached out to team sources to see if this was just smoke, or if there was something to Cook sliding. The response was a split with some teams thinking he could slide and others thinking he wouldn't. He has been knocked by some teams for off-the-field concerns, over the entourage that he hangs out with, and some concerns about his shoulder. Still, even if Cook slides out of the top 10, WalterFootball.com believes that there are some teams picking in the teens that wouldn't pass on him.
Comment...
NFL Picks
- Oct. 22
2020 NFL Mock Draft
- Oct. 20
2019 NFL Mock Draft
- Oct. 18
Fantasy Football Rankings
- Sept. 5
2019 NBA Mock Draft
- Aug. 13
NFL Power Rankings
- June 3